Tom Ellis is a Welsh actor best known for playing Lucifer Morningstar in the urban fantasy series Lucifer and its DC Universe crossover appearances. Ellis might not be the megastar he is today without the intervention of fans. Lucifer was almost cancelled twice, but thanks to fan pressure, the show played out to its conclusion.
Ellis gained national fame for appearing alongside Miranda Hart in the sitcom Miranda. However, it wasn't until he crossed to the other side of the Atlantic that he became a global star. Tom has appeared in other shows including Rush and The Fades.
Tom and his wife Meaghan Oppenheimer met in 2015 and wed four years later in 2019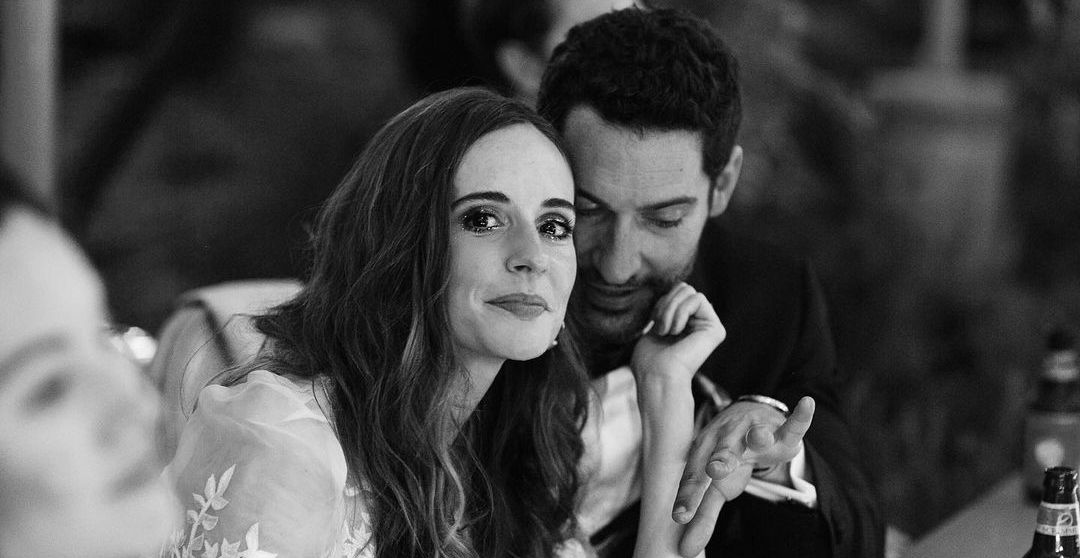 Tom and his wife Meaghan Oppenheimer met on 20th March 2015. "I met this nugget of love six years ago today," Tom captioned a 20th March 2021 Instagram photo of the pair. "Thanks for putting up with me and loving me so good."
The pair got engaged two years after meeting. Oppenheimer announced the news via an Instagram photo with the following caption: "Does this ring make me look fat?" Tom popped the question a day before Meaghan's birthday to make the occasion that extra bit special.
Tom and Meaghan kept the details of their marriage secret. However, Meaghan provided a hint as to the potential nuptials date when she tweeted that she would be on her honeymoon when The Handmaid's Tale premiered on 5th June. The invite-only ceremony took place on 3rd June 2019 at the Grassini Family Winery.
Close friends and family attended the early evening wedding. Celebrities such as DB Woodside, Rachel Harris, and Kevin Alejandro also graced the event. Tom took to Instagram to announce that he was a married man. Referencing a canoe present at the lakeside location where the couple took wedding photos, Tom wrote:
"My wife @moppyoppenheimer was a little unsure about my choice of transport for the honeymoon. Thank you to everyone who made our special day so precious."
Tom and Meaghan celebrated their honeymoon in Paris.
Meaghan Oppenheimer is the proud stepmom to Tom Ellis' daughters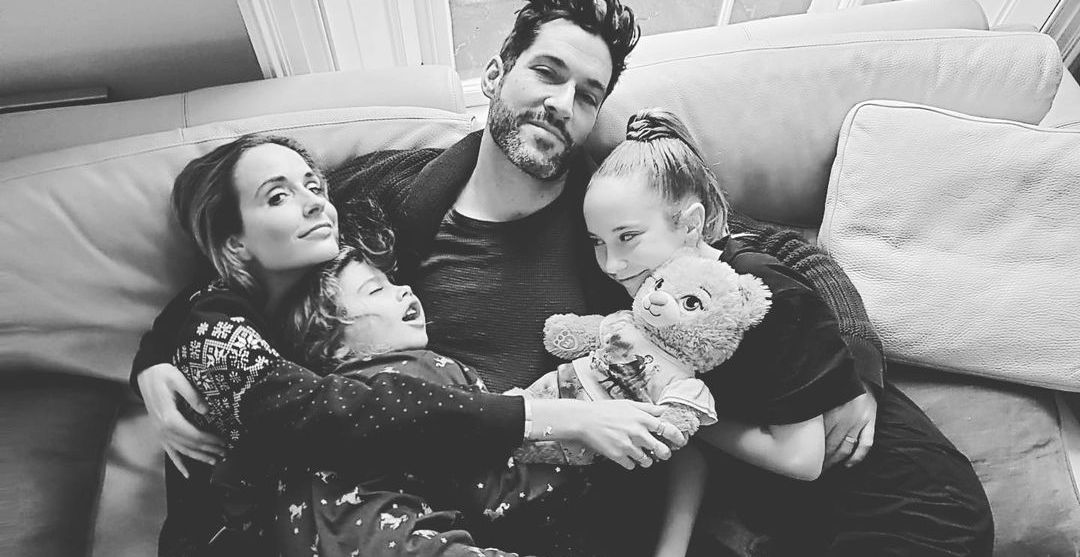 Tom Ellis' first child, Nora, is the product of a previous relationship he had with Estelle Morgan. He then married EastEnders actress Tamzin Outhwaite, and together, the couple welcomed two daughters, Marnie and Florence.
Ellis and Tamzin met thanks to the couple's mutual friend James McAvoy. "I knew who she was and I'd fancied her quite a bit when she played Melanie Owen in EastEnders," Tom said at the time. They married a year after meeting and embarked on a successful marriage. That is until Tom went to the USA to film.
On his return home, he confessed to having a solitary one-night stand. The couple tried to repair their relationship, but they failed and divorced. The following statement by Tamzin suggests that Tom cheated more than once (Per Mail Online): "I wouldn't not be with my husband over a one-night stand.'
Meaghan is, therefore, a dotting stepmom to three lovely daughters. "Love my weird little family," she captioned two Instagram photos posted on 23rd April 2021. Tamzin told Mail Online that having a cohesive family is extremely beneficial to the children's development:
"It's about what makes the girls feel comfortable and loved. It's our responsibility – the parents, the school – we form these personalities and what happens in their formative years is what determines what kind of human being they'll be when they're older, it's so important."
Meaghan started her entertainment career as an actor before shifting to writing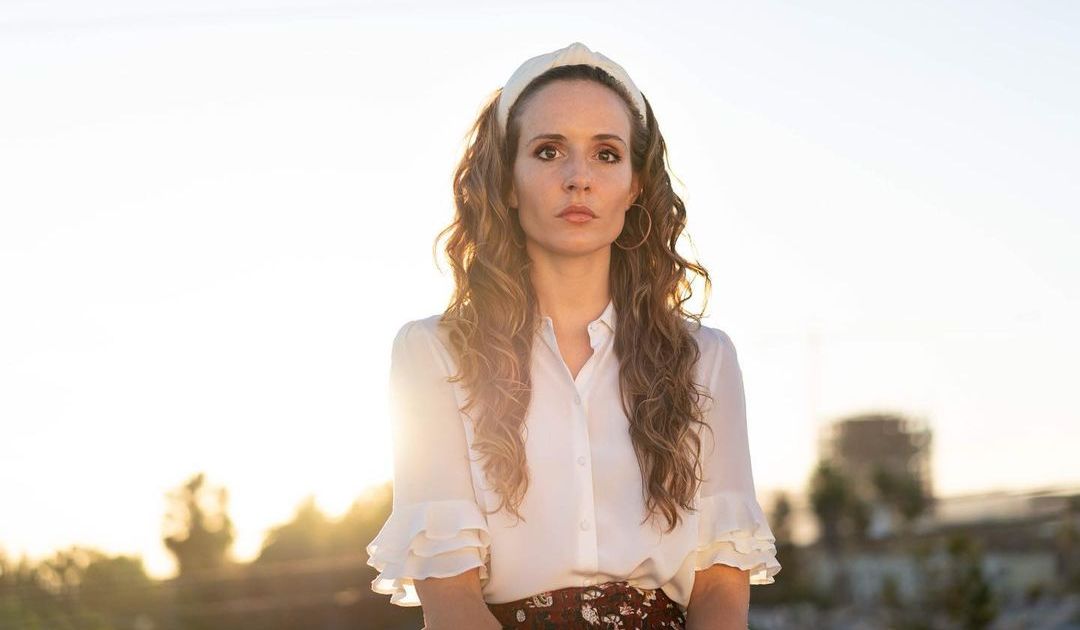 Meaghan started her entertainment career as an actor in the theatres of her hometown Tulsa, Oklahoma. As a child actor, she starred in the Disney series, Even Steven. Oppenheimer went on to appear in How to Marry a Billionaire, and LoveFinder before appearing in her last role in 2012's LoveFinder: The Virals.
She swapped an acting career for a behind-the-scenes role as a writer. She gained recognition for her writing after a dark comedy she scripted – titled The Remains – caught the attention of The Black List, a list of unproduced screenplays selected by Hollywood's elite. The selection kick-started Meaghan's successful career as a screenwriter.
Her most successful project, Facebook Watch comedy series Queen America, features Catherine Zeta-Jones as a pageant coach hired to train a rising talent. Oppenheimer is the creator and executive producer of the show.
Meaghan is credited as a writer on productions such as We Are Your Friends, Fear the Walking Dead, and Broken. She is also working on the upcoming series titled Tell Me Lies, which is currently in pre-production.
Meaghan and her siblings run a non-profit organization called The Reed Jules Oppenheimer Foundation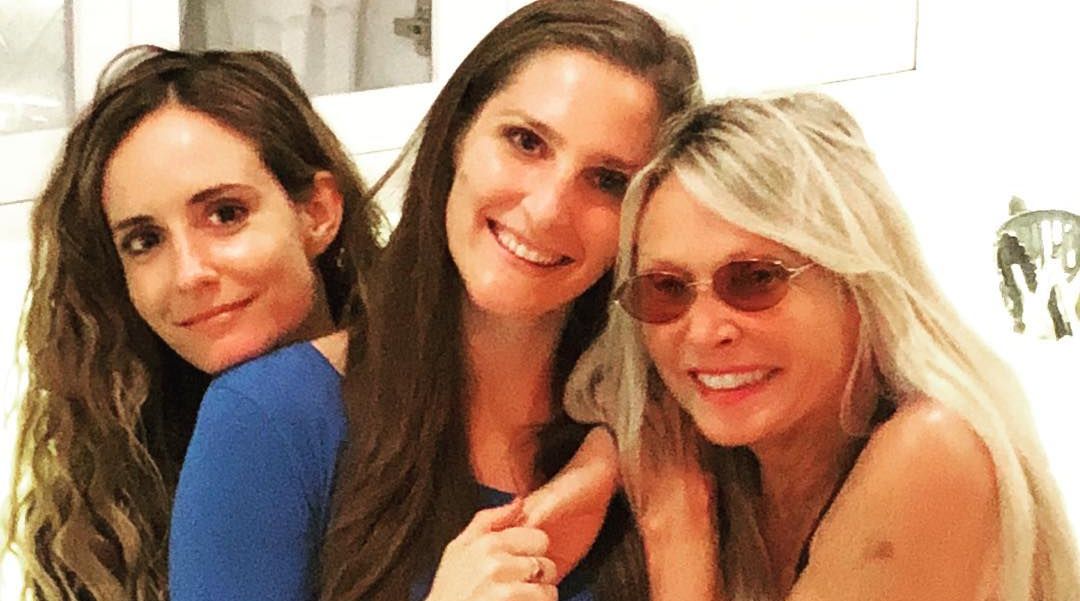 The Reed Jules Oppenheimer Foundation was founded by the Oppenheimer family in 2012 as a successor to other non-profit foundations run in previous years by the family.
The organization supports poverty alleviation initiatives within the United States, and in other countries around the world such as India, Kenya, Mexico, Tanzania, and Uganda. Meaghan's love for charity was on full show when, together with Tom, she asked people to donate to Planned Parenthood instead of bringing gifts to their wedding. Tom wrote on Twitter:
"Thank you to all the people that have been asking about wedding gifts or charitable donations for my upcoming nuptials with @MoppyOpps that is so kind. If you would make a donation to @PPFA #plannedparenthood we would be very grateful."
Meaghan, her parents, and siblings Sophie, Eric, and Luke share a tight bond, which they display regularly on social media. On 10th May 2021, Meaghan posted a photo of her mom alongside the following caption: "This is a photo of my mommy @gabrielleoppenheimer drinking 'the worst Bloody Mary of her entire life.' I love her more than the whole world."
---