MeganPlays is an American YouTuber famous for playing Roblox on her main channel. She currently has close to 3 million subscribers on her gaming channel and about half a million subscribers on her vlogs channel. Megan's top-level gaming skills and infectious personality have proven to be irresistible to subscribers who keep streaming in daily.
Megan has taken the open-book approach to social media. She shares everything about her life with her internet fans. We have seen her grow from a blonde college student to the pink-haired bubbly Barbie we know today.
This piece will look at Megan's career, her mental health issues, and her family life.
Megan's love for binge-gaming started after her gamer father bought her video games when she was in second grade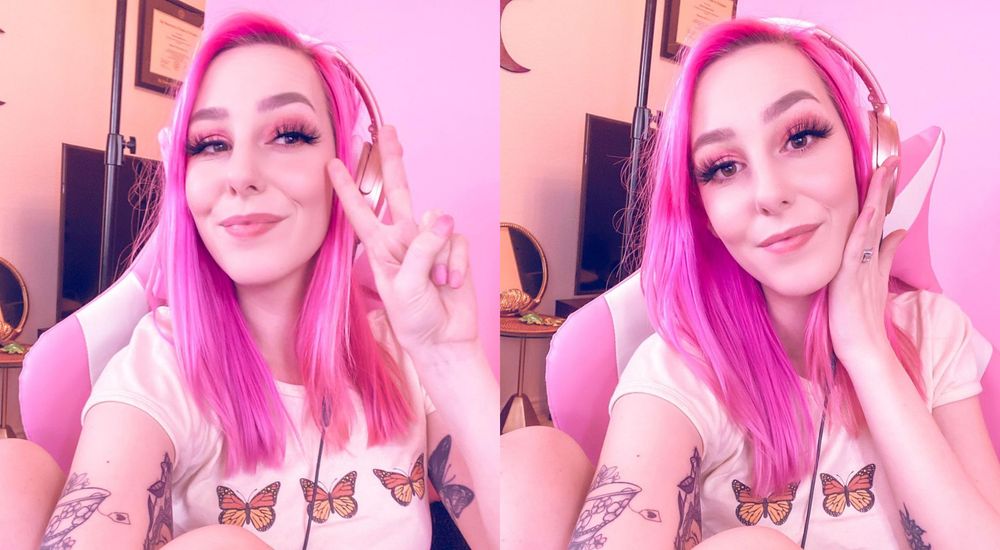 Megan Leeds was born on 17th March 1995 in Texas. Growing up alongside her fraternal twin Kaitlyn, Megan developed her love for gaming after her dad bought her the Wind Waker: Legend of Zelda game on Gamecube. Megan's father was an engineer who had a passion for gaming. "That definitely put me into the whole I'm gonna binge-play this game for hours until it's finished," Megan told TheInnerGamer. 
Leeds' love for gaming persisted through childhood into adulthood, and in freshman year in college, she started posting Let's Play videos. Let's Play videos weren't as popular back then, but Megan persisted with her YouTube venture. She figured that if people didn't like her gaming, then maybe they would enjoy her personality. She revealed in a March 2016 Q&A:
"I started YouTube because I thought I had a lot of thoughts. You can ask anybody that knows me. You can ask my dad, you can ask Sam, [and] you can ask my mom. I literally will talk non-stop about things because I love to talk, I love to express my feelings and I figured that if I make them as videos, maybe people will care."
Fast forward four and a half years, Megan has a channel dedicated to gaming and another one dedicated to talking to her followers. She has worked hard to achieve her success, and she revealed in a recent assumptions video that she's probably worked harder than she would have if she had a nine to five job. Ultimately, Megan wouldn't have her success without the support of her fans. Megan recently tweeted:
"Honestly I'm proud of myself and everything I have been able to achieve. I'm grateful. Thank you for always cheering me on."
Megan suffers from general anxiety which isn't helped by the toxic nature of social media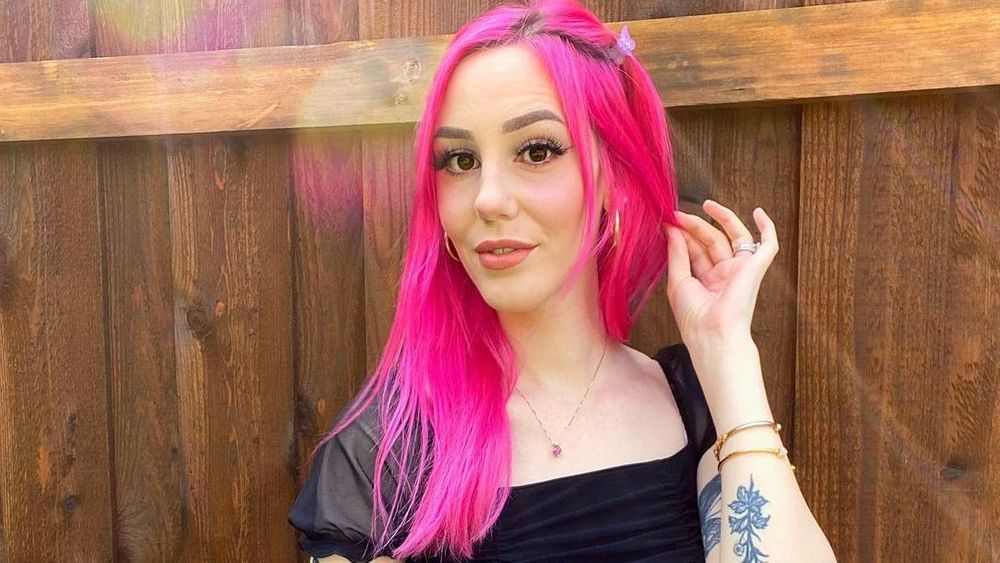 Social media can be a toxic place to be, especially if you suffer from a mental health disorder. Megan revealed in her assumptions video that she has been diagnosed with general anxiety. A recent tweet also revealed that she is dealing with ADHD: "My ADHD medication is giving me adult acne so now I'm functioning… but at what cost?"
Megan deals with social media toxicity by ignoring it and doing her best to avoid it. She revealed in her assumptions video that she doesn't stream on Twitch because she is too sensitive for it:
"All the time, I have to stop myself from just hopping on Twitch and streaming. I really want to do streaming but I also know I am a little too delicate to do streaming. I'll get my feelings hurt. I didn't have such a great experience on Twitch whenever I was doing streaming – a lot of sexist comments there."
Megan admits that her mental health would do so much better if she had a regular job rather than a social media job. However, she has no plans to alter her career trajectory. Outward appearance can affect one's mental health, and Megan has made changes to make herself feel and breathe better. In high school, she had a couple of botched surgeries to correct a deviated septum. Eight years later, she chose to reverse the effects of the botched surgeries. She stated in her assumptions video:
"I just had an ugly nose. I decided that because of those previous surgeries, I would just go and clean it up a bit, make it look cute, and now we have a little slope here. We are opened up. We are breathing better. When given the opportunity to make changes to my nose, I definitely hopped on it."
Megan and her husband Zach Letter were looking to have a baby early in the year but they have shelved those plans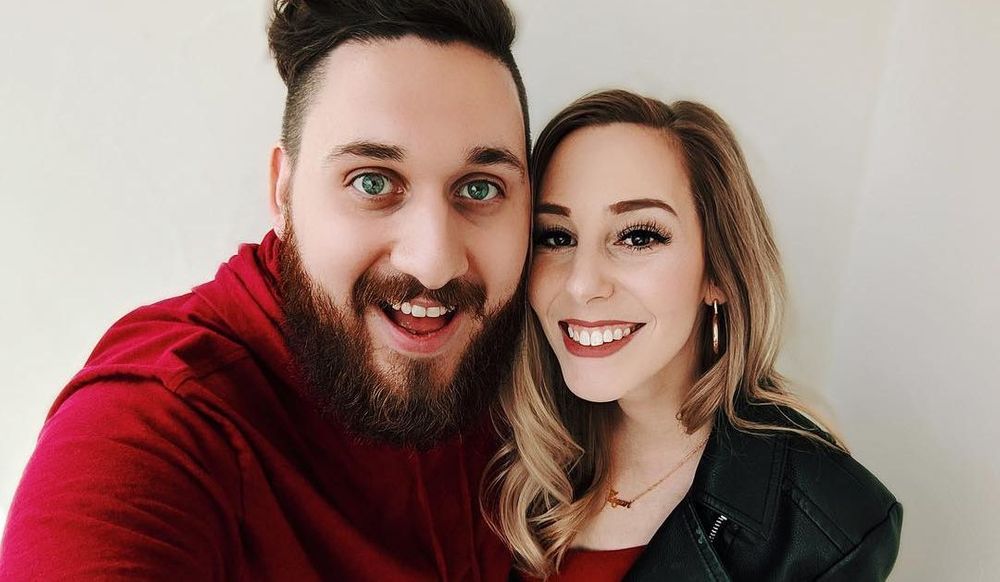 Megan and Zach met at a Gamecon event in August 2015. The pair were on the same panel, but they didn't start talking until after the event. Zach, famously known as Aviator, messaged Megan and asked her to provide the voice for one of his gaming characters. Megan readily agreed, and the pair started collaborating. Megan's association with Zach helped grow her social media popularity.
Zach and Megan were friends for a while before they started dating in 2017. In May 2018, Zach proposed in Granada, and a year later, the couple tied the knot. On the couple's anniversary, Megan attached the following caption alongside Instagram photos of the pair:
"My dearest husband, there are no words to describe what light you've brought into my life. You are everything I could have ever dreamed of and more. You love me unconditionally, even on my hard to love days… We've already done so much with the short time we've been together, and I'm not sure how life can get any sweeter than this."
Zach and Megan had planned to add to their family early on the year, but they've put those plans on hold. Megan revealed in her assumptions video that life got a bit too hectic: "Would I like to be pregnant right now? No. Would I have liked to be pregnant at the beginning of the year? Yes. My husband and I really want a baby but we have decided that now is not quite the right time to have a baby. There is so much going on in our lives…Now things are really busy."
---