Omari Hardwick is the star actor who played the role of James 'Ghost' St. Patrick in Power. The heavily muscled actor has also appeared in The A-Team, Kick-ass, For Colored Girls, and Being Mary Jane. Hardwick has been an actor for quite a while, but he only managed to achieve superstardom after landing his role in Power.
It feels like Omari is just getting started, and we are going to see a lot more of him in the future. He is set to play the role of Vanderohe in the upcoming film Army of the Dead. Omari has had to overcome many obstacles in his personal life to achieve the success that he has today. This piece will look at his wife and kids, the tragic loss of his son and siblings, his parents, and the trials of his early acting days.
Omari and his wife Jennifer Jae Pfautch were criticized for their interracial relationship
Omari and Jae got married in a small ceremony in May 2012. The couple has regularly come under fire for their interracial relationship. Omari and Jae regularly clap back at the hate, and they don't shy away from displaying their strong relationship on social media. On 12th July 2017, Jae shared a photo of the couple on Instagram and added the caption:
"Today marks the 50th anniversary of the historic case of Loving v Virginia. It made it possible for everyone to fully embrace their soul's mate, regardless of the color they found it in. Although no ones heart needs a ruling to love who it loves, (it will love anyway) this landmark trial put an end to interracial marriage being illegal in the United States. Some of you sorry, insecure souls, silently or not so silently, wish it was illegal… Love ALWAYS wins…"
The couple is blessed with a daughter and a son named Nova and Brave. Omari speaks a lot about the love that he has for his two kids, and how they add purpose to his life. On 1st November 2018, he posted a photo of himself and his kids, and attached the caption:
"Dear Super Nova & Brave Boy, When you get older you will read things about your Papa & your Mama. Some of these things will be true. Some of these things could not be furthest from the truth… Papa will NEVER care about ANYONE more than I care about you two."
He lost a child with Jae in November 2008
Race was an issue with Jae's family as they didn't want her to date a black man. Jae's family even disowned her for dating Omari. However, the couple persisted with their relationship, and in 2008, Omari and Jae were expecting a child. Sadly, the couple lost their baby on November 19, 2008. It was a tough time for Omari and Jae, especially because he was also struggling as an actor. He stated in an interview with Lance Gross:
"The doctor let us know, that if it were them, they would have aborted and we chose not to. So, just riding that out for months in terms of like, not wanting to go to work and even having somebody secure enough at home to say, 'No, you have to go to work.' And then it came to a place where we lost the baby. Ironically, the day that we delivered the baby, I was forced to work."
The loss almost ruined Omari's relationship with Jae, but Terry Crews intervened, and convinced the couple to stick together. Unfortunately for Omari, he went on to lose a sister and a brother within a span of 3 years. It was a tough time for him, but he emerged stronger, and he is appreciative of the family he has left. He talked to Lance Gross about the love he has for his kids:
"Man, I don't know about you, but when I come home from a long days work, seeing my daughter, man. It's like I don't care how long or how challenging my day has been, seeing my little girl puts me in the best place I can be."
He received conflicting advice from his parents growing up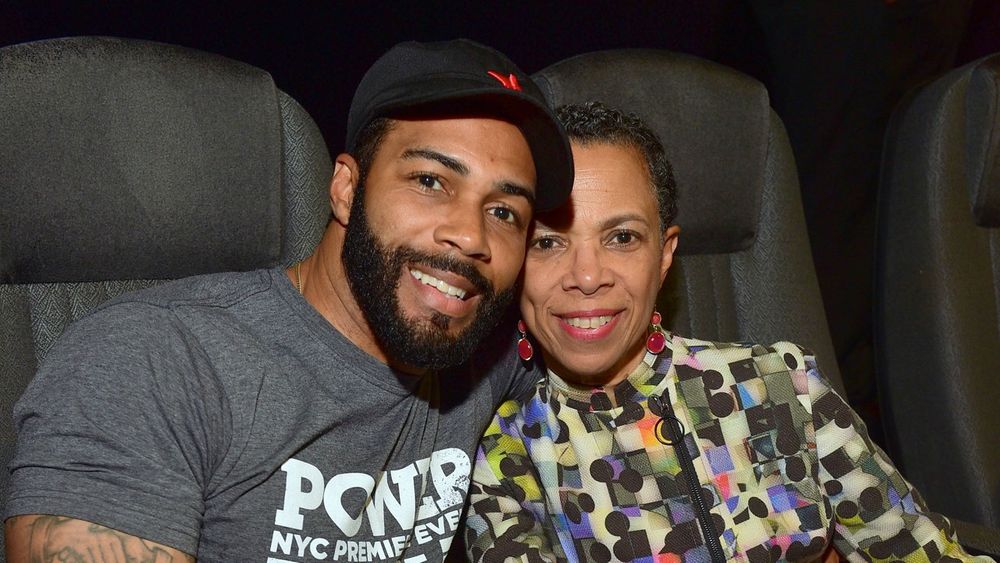 Omari Hardwick was born on 9th January 1974 to Joyce and Clifford Hardwick. He was raised alongside three siblings in Decatur, Georgia. Omari was a dedicated poet and an excellent athlete during his time in high school. His footballing prowess earned him a scholarship to University of Georgia.
Hardwick had immense talent, but the conflicting advice he got from his parents made him second guess every decision. Omari's father encouraged him to be a go-getter, but his mom cautioned him against being in the limelight. Hardwick told Ebony magazine:
"My father would say to never apologize for the gifts you are given, but I had a Black Catholic mother who came with the guilt that comes with that. I was also the second kid [in the family], so I was good at leading from the No. 2 position. I had to think bigger."
His mom's advice stuck with Omari even when he started working as an actor. It made him hold back, and he almost turned down his starring role in Power. Were it not for Jae's intervention, Omari might not have taken the role. Omari's performance as James St. Patrick is one of the best on the show, and according to his co-star Larenz Tate, it's impossible to tell that Omari was hesitant about taking on the role. Tate told Ebony Magazine:
"I just knew it was a transition for him because Omari is a very grounded, humble person. But to me, Omari is truly a leading man and is truly one of our leading men of today. I respect him as an actor, and when he comes to play hard. James St. Patrick is such as a complex character, but [Hardwick] truly encompasses his character in the role."
Denzel Washington and his wife Pauletta saved Omari's acting career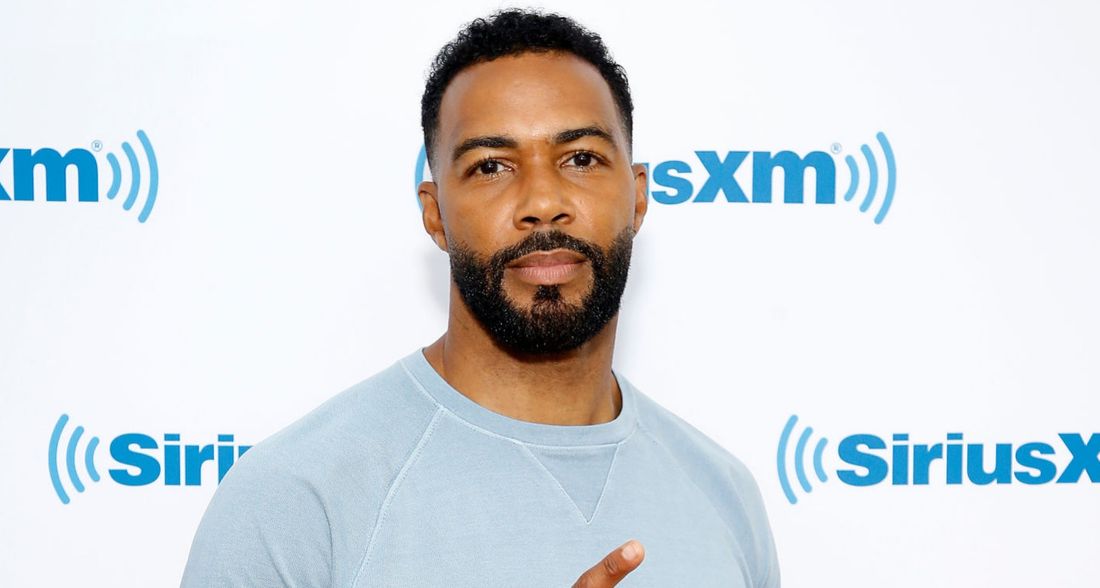 One of Omari's low points in his life was when he had to live in his car after losing an acting gig. Omari was set to appear in Sucker Free City, but production halted because of a law suit. Hardwick had quit his other jobs to appear in the show, and so he had no money for an apartment.
Help came in the form of a loan he got from Denzel Washington and his wife Pauletta. They gave him $1,500 so he could keep his car, but the car eventually got repossessed. However, the cash helped him get by, and soon the roles started coming in. He eventually paid back the Washington's after finding his feet, and they framed his pay back check.
---