Robyn Rihanna Fenty is one of the most successful artists in the world. The Barbadian singer signed with Def Jam in 2005 and quickly gained recognition after releasing her first two albums. Her third album, Good Girl Gone Bad, spawned her first Grammy Award and made her a global superstar.
Rihanna's 2012 album, Unapologetic, became her first Billboard 200 number one. Her eighth and latest album, Anti, also hit top spot and featured the hit Work. With nine Grammy Awards and thirteen American Music Awards, Rihanna appears to have taken a break from music to focus on her business interests and philanthropy.
This piece will look at Rihanna's love life. She is reportedly dating rapper A$AP Rocky.
Rihanna and A$AP Rocky started dating after collaborating on a Fenty beauty project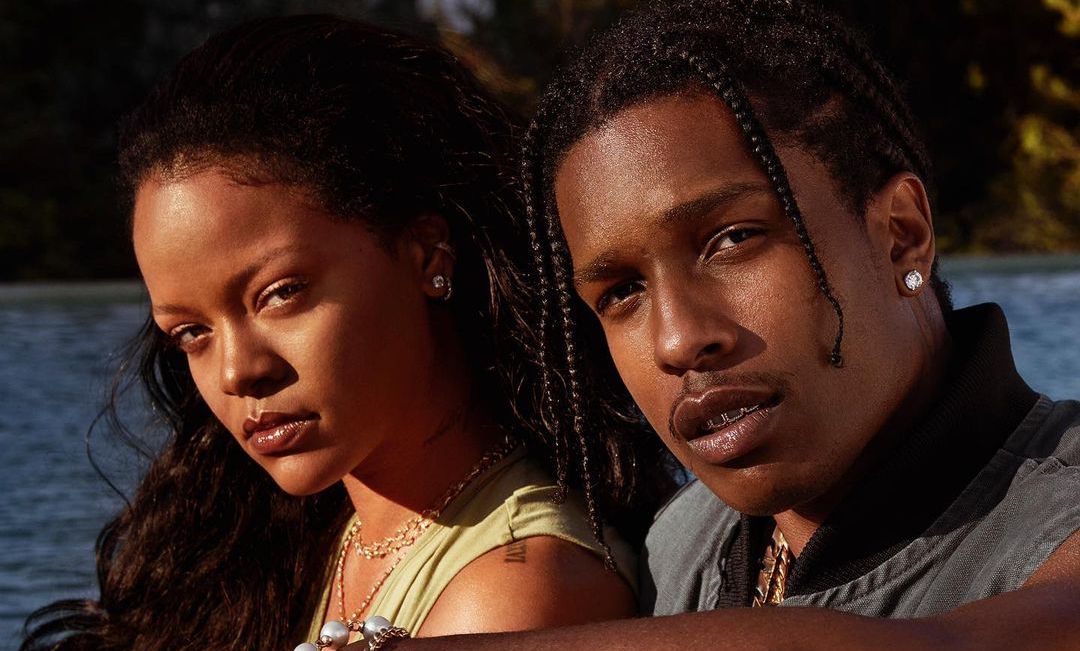 Rumors of a relationship between Rihanna and A$AP started swirling after her January 2020 breakup from Hassan Jameel. The Sun reported that they'd shared a hotel suite during a trip to New York, but Rihanna wasn't keen on putting a label on the relationship so soon after her breakup. "It's really casual between them and she's not thinking about whether there's a future with Rocky," the source said.
However, E! News reported that Rihanna was hanging out with A$AP, but she was intent on staying single. "She's hanging out with A$AP Rocky, but she is not dating him," the outlet's source said. The rumors died down, but they resurfaced after Rihanna and A$AP collaborated to promote Fenty in late August 2020.
The artists appeared in videos shot by Vogue and GQ, in which they got candid about their skincare routines. Rihanna and Rocky's romance was reported in December 2020. A source speaking to People described the pair as inseparable. The source said:
"It's a new relationship, but they both seem very into it. They've always seemed to have a great time together. They have a lot in common… They both are very much about helping out in the communities where they grew up. A$AP is generous, and so is Rihanna. A$AP is known for being a great guy. Rihanna seems very happy dating A$AP."
Rihanna and her longtime boyfriend Hassan Jameel split due to their incompatible lifestyles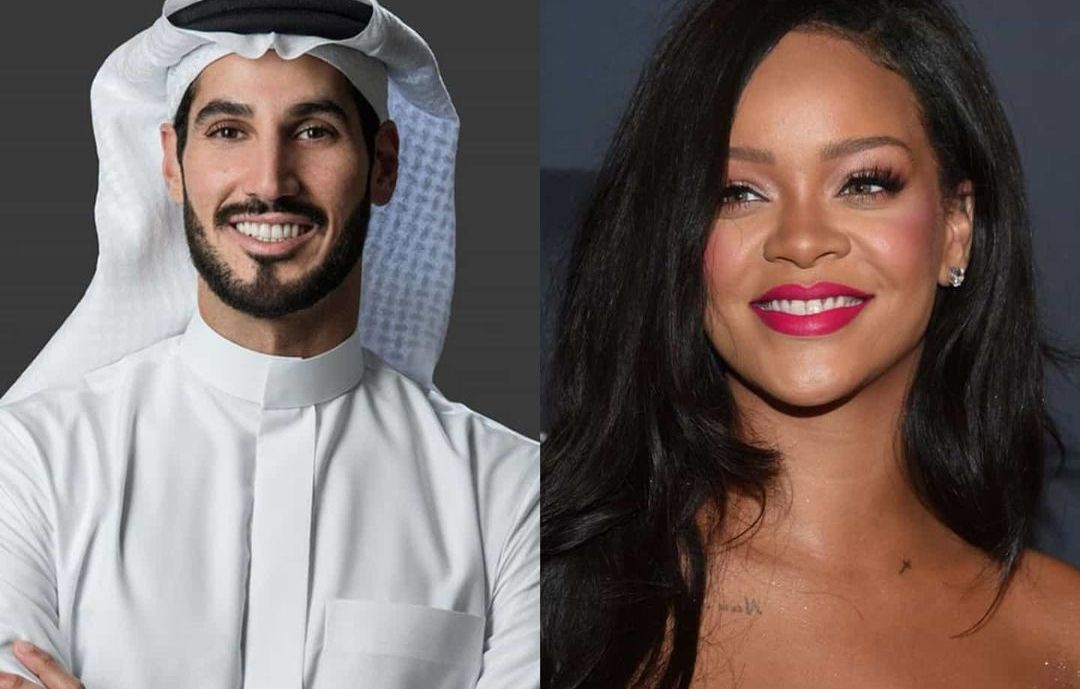 Rihanna and billionaire Hassan Jameel were first spotted together in June 2017. From then, they embarked on a secretive relationship that lasted three years. During an Interview Magazine sit down with Sarah Paulson, Rihanna revealed that the relationship was one of her main priorities. The Diamonds singer said:
"I got into a new relationship, and it matters to me. It was like, 'I need to make time for this.' Just like I nurture my businesses, I need to nurture this as well. I'll shut things down for two days, three days at a time. On my calendar we now have the infamous 'P', which means personal days. This is a new thing."
In an October 2019 interview with Vogue, Rihanna revealed that the relationship was going very well. "I'm actually in an exclusive relationship for quite some time, and it's going really well, so I'm happy," Rihanna said.
Three months later, reports surfaced confirming that Rihanna had broken up with her businessman boyfriend. A source speaking to People explained that their different lifestyles made it difficult for them to maintain a relationship. "Their lives were too different and it was hard to maintain a relationship," the source said.
Rihanna and Drake's on and off relationship fell apart so badly that the pair are no longer friends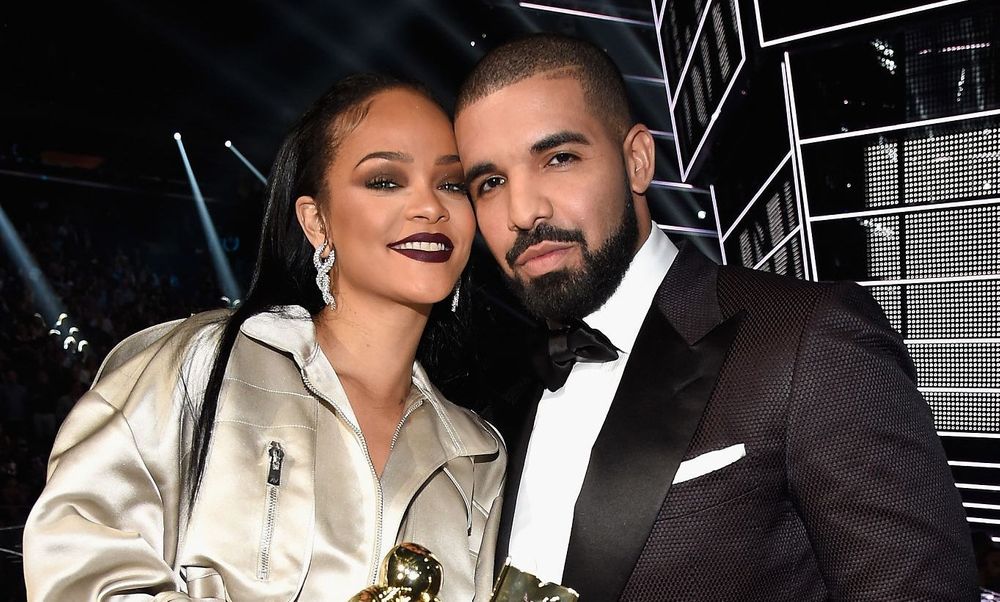 Rihanna and Drake were first introduced during Rihanna's shoot for the Pon De Replay music video. Four years later, the couple reportedly went on their first date. In a November 2009 interview with Angie Martinez, Rihanna vehemently denied that she had a romantic relationship with Drake. Several months later, Drake told The New York Times that Rihanna used him:
"I was a pawn. You know what she was doing to me? She was doing exactly what I've done to so many women throughout my life, which is show them quality time, then disappear. I was like, 'Wow, this feels terrible."
Several months later, the pair reunited to offer the world the banger, What's My Name? They provided a steamy rendition of the song at the 2011 Grammys, reigniting rumors that they had gotten back together. In late 2011, Drake and Rihanna collaborated to produce one of the hits of the year, Take Care.
It seemed like all was well between the couple until September 2012 when cameras spotted that Rihanna didn't clap for Drake after his VMAs win. In an April 2013 interview on the Keep it Thoro podcast, Drake bragged that, compared to Chris Brown, he acted like a real man and treated Rihanna with respect.
A year later, Drake and Rihanna reportedly went out on a date in London. Rumors of a relationship between the pair died down for a couple of years, but they reemerged with fury after the pair released Work in February 2016. However, despite the steamy nature of the song, Rihanna told Ellen that she was still single.
Perhaps the most memorable moment in Rihanna's relationship with Drake came at the 2016 VMAs when, in a heartfelt speech, the rapper confessed his love for Rihanna. "She's someone… she's someone I've been in love with since I was 22 years old, she's one of my best friends in the world," Drake said. Sparks were expected to fly after the speech, but it seemed to have the opposite effect.
The couple's relationship crumbled to the point where Rihanna is no longer friends with Drake. "Waiting through that speech was probably the most uncomfortable part," Rihanna told Vogue. "I don't like too many compliments; I don't like to be put on blast. We don't have a friendship now, but we're not enemies either. It is what it is."
Rihanna took Chris Brown back after his 2009 assault because she thought she could change him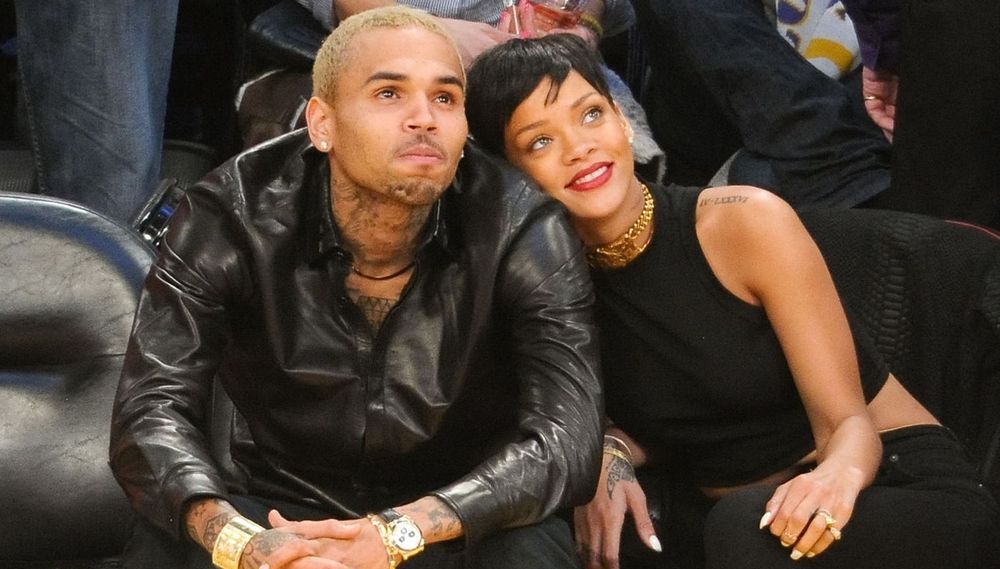 Rihanna and Chris Brown first met in 2005 and in 2007, they collaborated on their first song. The pair confirmed their relationship in 2008, but it came crumbling down after Chris physically assaulted Rihanna. The duo was slated to perform together at the 2009 Grammys, but they couldn't because Chris had assaulted Rihanna the night before.
In 2012, the pair shocked the world by getting back together. "We've built trust again and that's it," Rihanna said during an episode of Oprah's SuperSoul Conversations. "We love each other and we probably always will. That is not anything that we're going to try to change. That's not something you can shut off if you've ever been in love."
The reunion didn't last long as several months later, the couple broke up, this time for good. Three years later, Rihanna spoke about her motivation to rekindle her romance with Chris. She told Vanity Fair that she thought that she could change Chris, but gave up when she realized that it was a futile exercise. Rihanna said:
"And if you put up with it, maybe you are agreeing that you [deserve] this, and that's when I finally had to say, 'Uh-oh, I was stupid thinking I was built for this.' Sometimes you just have to walk away… We're not friends, but it's not like we're enemies. We don't have much of a relationship now."
Rihanna has been linked to numerous sportspersons and celebrities, but the rumors have never stuck
Rihanna has been linked with celebrities such as Leonardo DiCaprio, and sportsmen such as Lewis Hamilton and Karim Benzema. The rumors rarely stick, but her reported romance with Travis Scott has gained a lot of traction.
In May 2020, Lawrence Schlossman of the Throwing Fits podcast claimed that Rihanna didn't want her late 2015 dalliance with Travis to come out. "It's not because he's like, 'Don't tell anyone I'm smashing Rihanna,'" he said. "It's because Rihanna's like, 'Don't tell anyone that I'm smashing Travis Scott, please.' It's obviously embarrassing as fuck."
---