Mike James Holmes is a Canadian contractor who has been referred to as the most trusted contractor in North America. He made a name for himself by helping homeowners identify the problems with their renovated homes. Sometimes the problems he discovered required the home to be rebuilt from scratch.
Holmes' rescue has formed the basis of his reality shows. He has been the star of Holmes on Homes, Holmes in New Orleans, Holmes: Makes It Right: Retooled, and most recently, Holmes 911.
This piece will look at Holmes life. It's unclear whether he is married, but he is in a serious relationship.
The economic recession in the early 1990s led to Mike's divorce from his ex-wife Alexandra Lorex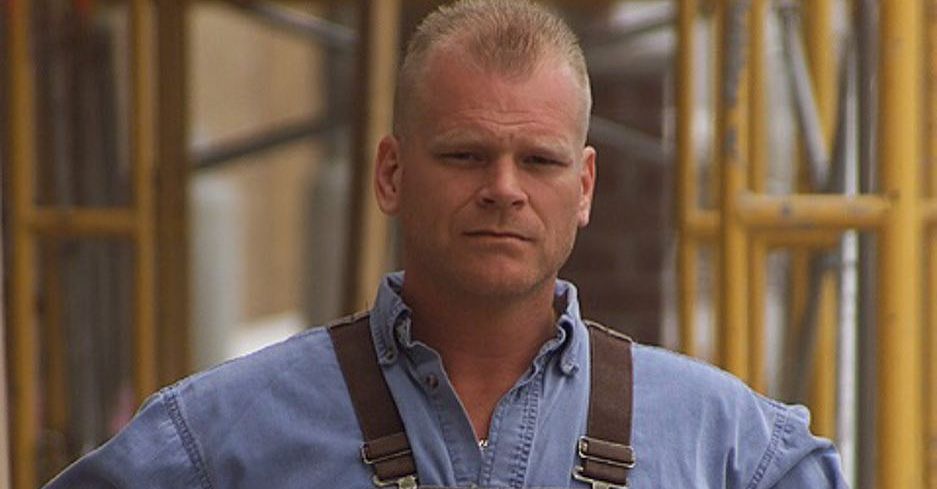 Mike and Alexandra Lorex got married in 1982 when Mike was 19. The couple had a happy marriage that yielded three children: Amanda, Sherry, and Mike Jr. Unfortunately, the economic recession in the early 90s hit Mike's business hard. His business struggles also caused problems at home. Consequently, Mike and Alexandra grew apart and ended their marriage.
The divorce didn't affect Mike's relationship with his children. Amanda, Sherry, and Mike Jr. have followed their father into the construction industry, and they appear regularly on Mike's show. Mike's strong relationship with his children is on full show on his Instagram page. He recently shared an Instagram photo of Amanda in a bear costume and attached the following caption:
"This one goes out to our Holmes behind the scenes. I want to wish a very happy birthday to my daughter, Amanda! This is the one day a year I get to share a photo of her, so I have to make it count! Love you, kid."
Mike's long-time partner Anna Zappia saw Mike through the tough 1990s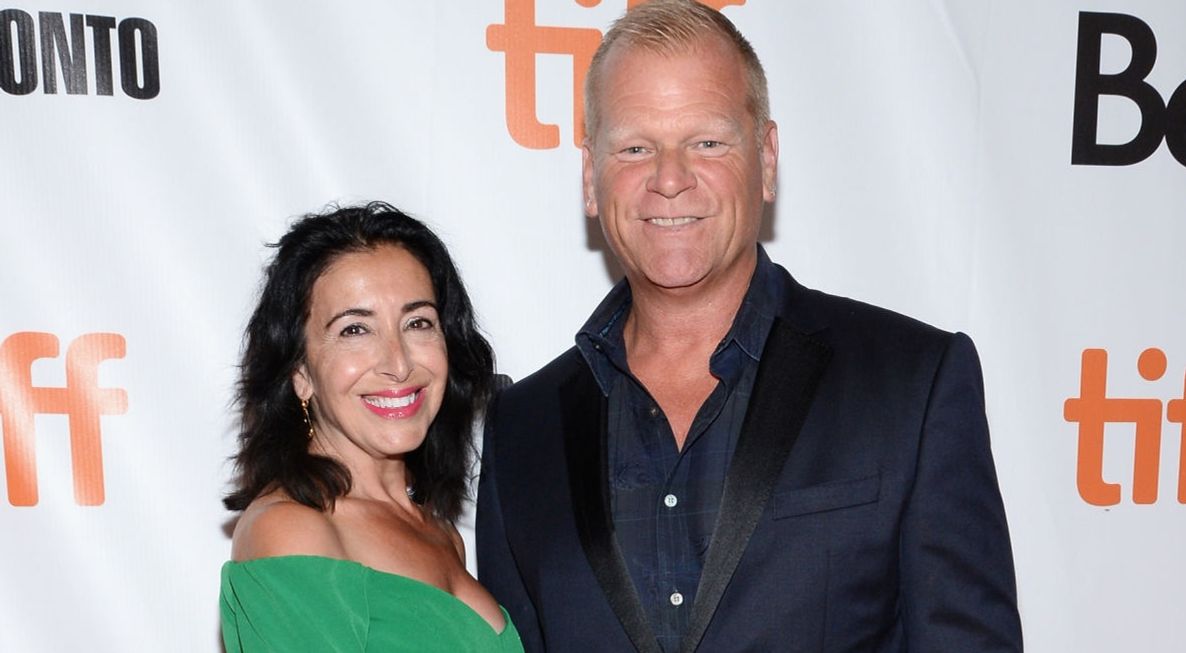 Mike's life was in tatters in the early 90s: He had lost his marriage, his parents had passed away, and he was on the verge of losing his business. However, his business survived, and Anna Zappia came into his life. With her support, he rebuilt his construction empire and got into television.
Holmes was reluctant about getting into reality television, but his family and workmates convinced him to give it a shot. Despite initial difficulties, the first season of Holmes on Homes aired and became an overwhelming success. Mike's goals when entering the construction business wasn't to earn fame or fortune but to educate homeowners and inspire more people to join the industry. According to an 8th August Instagram post, his priorities haven't changed:
"On and off-camera, my goals are simple: Educate homeowners about buying a home, but also how to maintain it. Encourage the industry as a whole to build better. Encourage more people to enter the trades."
It's unclear whether Anna and Mike are married, but Mike refers to her as his wife.
Mike's father Jim instilled and supported Mike's love for renovation and construction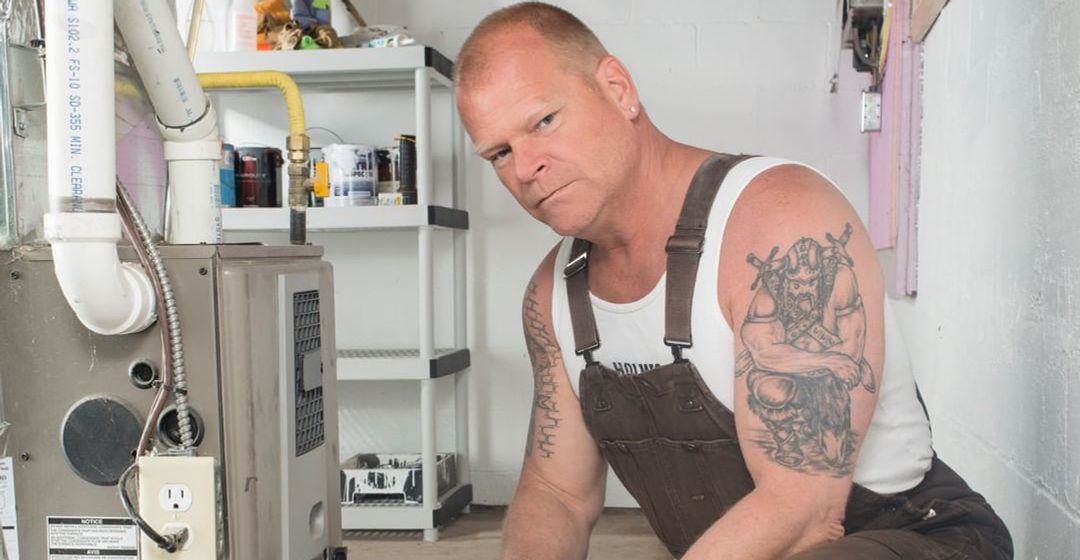 Mike Holmes was born on 3rd August 1963 in Toronto, Ontario, to Jim and Shirley. He grew up alongside an older sister and a younger brother. Mike's desire to figure out how things worked was evident from a young age. He destroyed the toys that his parents bought him due to curiosity.
Holmes' father was a plumber who worked with General Motors as an engineer. Jim also boosted his income by working on a wide array of construction jobs. Mike endeavored to learn from his father, and at the age of 6, Mike helped rewire their home's second floor. Six years later, Mike completed the construction of his uncle's basement.
Mike's dad supported Mike's decision to drop out of school and immerse himself in the construction business. "In my eyes, he was Superman," Mike said. "I talk about my dad all the time… sometimes I get the feeling that I talk about him too much, but he is the inspiration behind what I do, for sure."
Jim passed away after a freak staircase accident, but he left his son with a gift that earned him global recognition. Mike described his mom Shirley as a woman who was ahead of her time. Shirley taught her children sex education at a time when it was considered taboo. "My mom was my really good friend and my dad was my buddy, and they brought me up the right way."
Two of Mike's three children have joined him in the construction business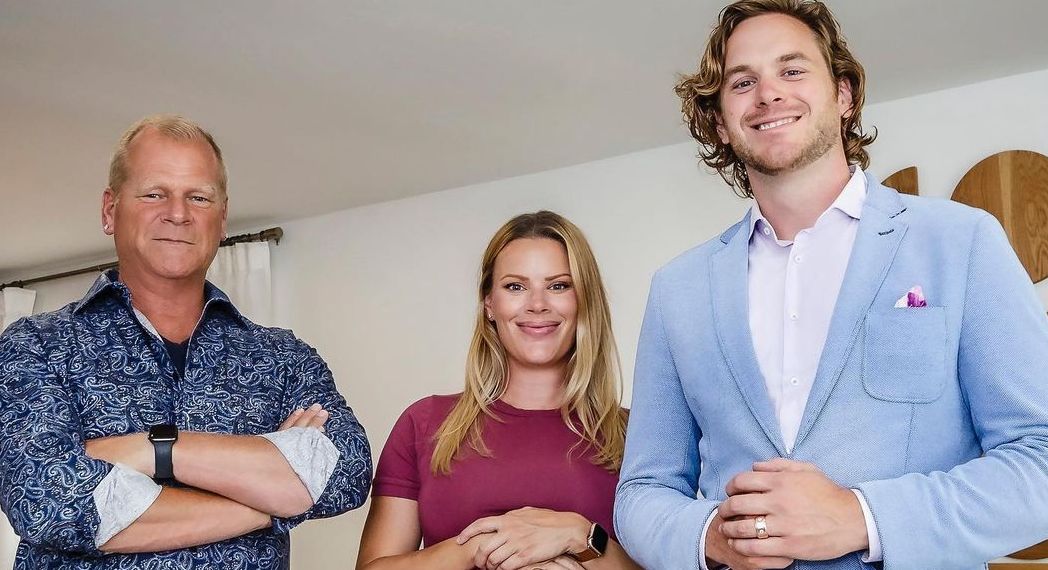 Mike Holmes has three children: Sherry, Mike Jr., and Amanda. Sherry and Mike Jr. have become famous for joining their dad's construction business. Amanda prefers to keep a low profile.
Neither Sherry nor Mike Jr. expected to join the construction industry. Mike Jr. told Kobo that he volunteered for his dad for free but didn't want to work for him. However, he gradually fell in love with construction after working with Mike Jr. for a while.
"I worked for him for years before even getting involved on the television side and fell in love with the trade itself," Mike Jr. said. Mike Jr. is a skilled handyman and has started to build a television life away from his father.
Holmes: Next Generation features Mike Jr. and his family getting together to help families in need. "They were touching projects. The stories are all very different and heartwarming, and we still keep in contact with some of the homeowners. It was a pleasure to work on," Mike said. 
Thanks to her father, Sherry grew up around construction. However, she didn't expect to join the industry. Sherry developed a passion for her father's trade after helping rebuild houses destroyed by Hurricane Katrina. "It was phenomenal," Sherry told Times Colonist. "I would do it again in a heartbeat."
Mike enjoys working with his children because it translates to more family time. In early April 2021, he captioned a photo of Mike Jr. and Sherry as follows:
"I would never see my kids if they didn't work with me. That's the world of construction and filming. I'm happy that not only do they work with me, they WANT to help people."
---