Russell Westbrook is a hugely talented basketball player who plays at the highest level in the NBA. Westbrook is gifted but, he wouldn't have made it to the top without the support of his wife, Nina Earl.
Russell displayed promise during his playing days at UCLA. He joined Oklahoma City Thunder in 2008 and finished fourth in the Rookie of the Year category. After that season, he cemented a permanent spot in the Oklahoma City Thunder team. Russell went on to become the highest point scorer in the 2014-15 and 2016-17 season. Westbrook is also an 8-time NBA All-Star.
Westbrook has spent his entire professional career at Oklahoma City Thunder. However, he will start next season at the Houston Rockets. It's a career-defining change for Russell but, he can count on the support of his wife as he starts out at his new team.
Nina Earl is an ever-present source of support and love for Russell. She ensures that Russell is always happy in spite of what happens on the court.
Russell is a headline maker in the USA and, this makes him very popular. His wife accompanies him to most events and, she is always at the court when he is playing. She is quite recognizable but, people don't know much about her.
Keep reading to find out more about Nina Earl
She was a basketball player at UCLA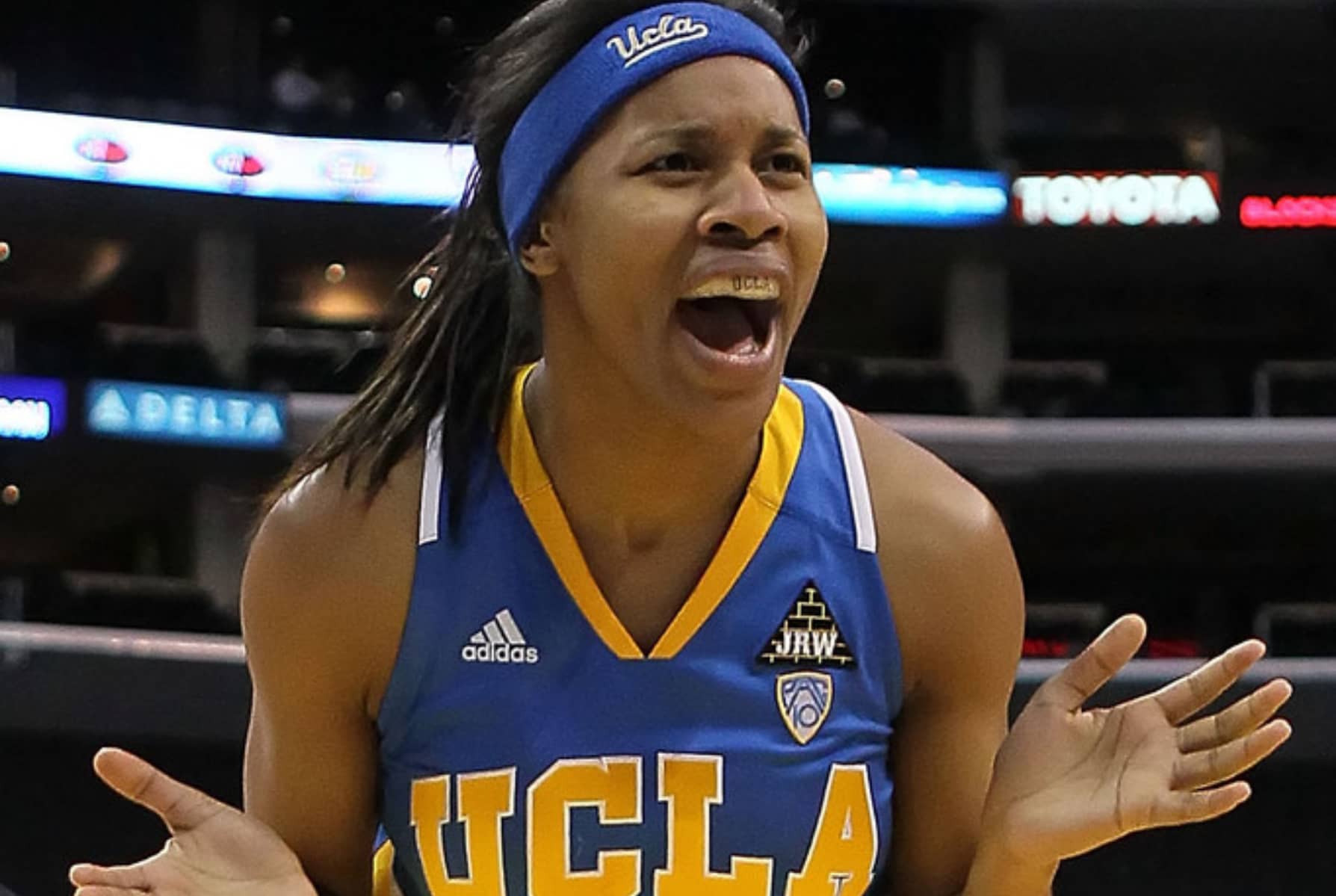 Nina Earl was born on January 16, 1989, in Southern California to Jennifer Lyons and Michael Earl. She grew up alongside three brothers, Benjamin, Michael, and Jonathan.
She went to Diamond Ranch High School in California where she played basketball for the school's varsity team. Nina was an outstanding player who could play at any position on the basketball court. Her efforts on the court earned her an athletic scholarship to UCLA.
Nina joined the UCLA women's basketball team during her freshman year. She played 27 games and, she scored an average of 15 points per game. Nina was exceptional in high school and at UCLA. She earned individual awards such as CIF Player of the Year. She also won the Most Valuable Player award three times.
Nina was fast on the court and, she also used her speed in track and field events. Her preferred races were the 400-meter sprint and the 400-meter relay.
She met Russell in College
Nina met Russell while he was playing for the UCLA men's basketball team. Things soon got serious, and the friendship turned into a romantic relationship.
The couple's love blossomed after college and, they moved to Oklahoma after Westbrook decided to play for the Oklahoma City Thunder. After a long courtship, Russell proposed on September 4, 2014. Russell posted an Instagram photo of Nina wearing the ring. The photo had the following caption:
"Nothing even matters…@Ninamari3_ forever my lady! LOVE YOU!!!"
Russell went all out with his proposal. He was determined to pick the best ring for Nina. Russell hired celebrity ring maker, Jason of Beverly Hills, to help him with the ring's design.
With the help of Jason, Russell designed a 6-piece elongated cushion cut ring worth $700,000. Russell wanted a ring of the highest quality and, he got his wish.
Nina and Westbrook got married in Beverly Hills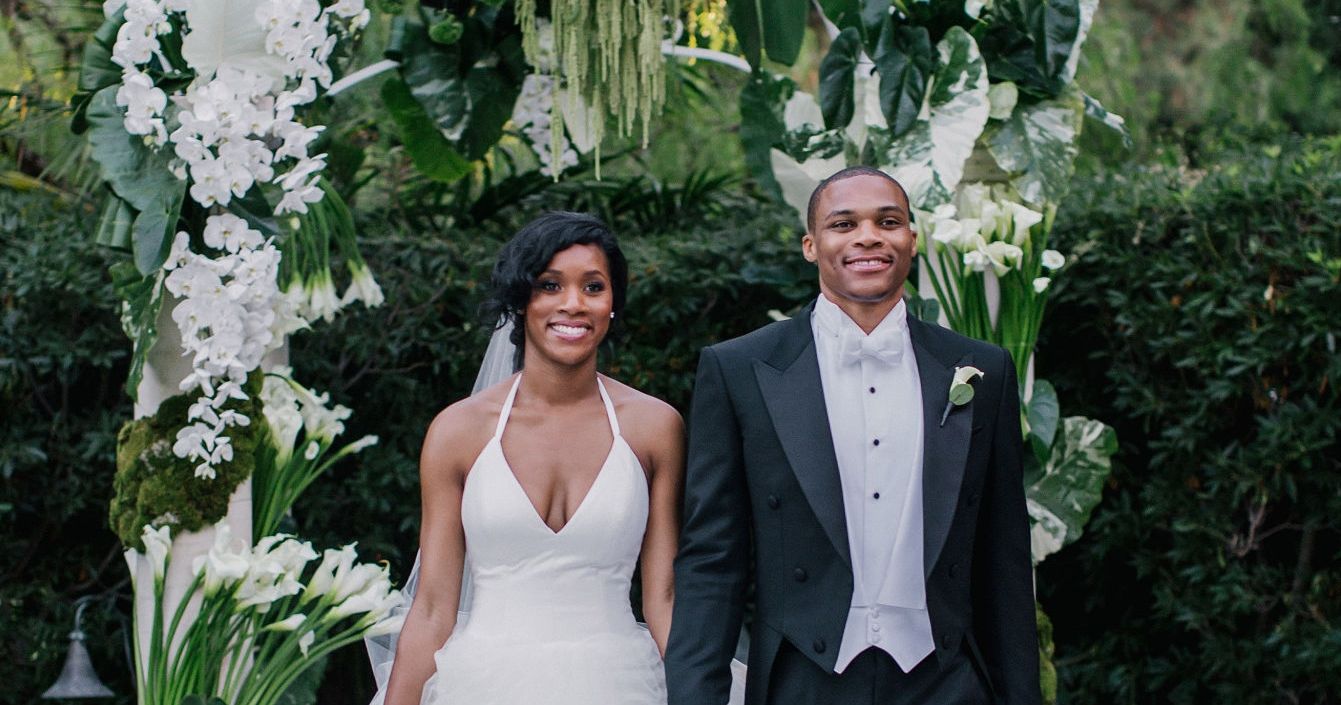 Nina and Russell got married on 29th August 2015. Russell announced the news to the world in an Instagram post with the caption:
"My Mrs.…8.29.15…#Westbrookwedding"
The wedding took place at the famous Beverly Hills Hotel. It was an outdoor event attended by basketball stars such as Kevin Durant and James Harden.
The wedding also featured the best in R&B. Keri Hilson was among the guests present and, people got to enjoy a surprise performance by Grammy winner, Miguel. The couple looked gorgeous as they danced to Lauryn Hill's hit song, Nothing Even Matters. This song has some special significance to the couple since Russell alluded to it in an Instagram caption on the day he proposed to Nina.
Guests at the wedding were required to enjoy the entire ceremony without phones or cameras. Nina and Russell wanted it to be a private and intimate affair.
She is the loving mother of three kids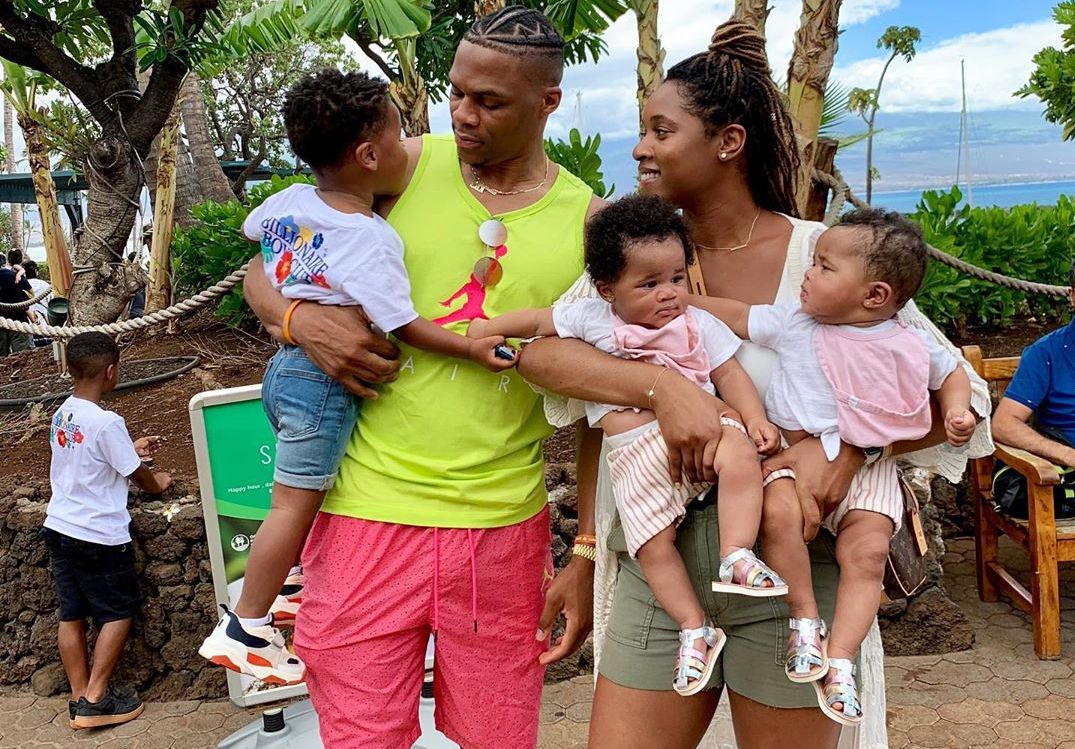 Nina and Russell announced the birth of their son on 16th May 2017. They named the boy Noah Russell Westbrook. The couple didn't announce the pregnancy but, the first hint that a baby was coming was through an Instagram post by Nina in early 2017. Photos on Instagram show that Nina had an uneventful pregnancy.
In 2018, the couple announced that Nina was pregnant again in a YouTube video posted by the Oklahoma City Thunder. The video started with Nina and Russell describing their experiences as parents of a baby boy. Russell stated that being a father is the most important thing to him. He used the following words to describe his experience:
"Being a dad is more important to me than anything else…regardless of what I do…It's important that Noah knows that I am his dad first and, you know, not a basketball player or anything else that I do…"
Nina also stated that she enjoys the effort that Russell puts in as a father to Noah. In the video, they announced that they were expecting two daughters.
Jordyn Westbrook and Skye Westbrook arrived on November 17, 2018. Nina keeps her fans updated on the children's growth via her Instagram page. The page is full of photos of the kids having good times with their parents.
Parenthood is something that Nina and Russell enjoy. Russell is sometimes on the road with his team and, so he doesn't spend as much time with the kids as Nina does.
Nina admits that being a parent is fulfilling, but it's also a bit of a struggle. On February 10, she posted a quote on Instagram which said;
"My two favorite things…Being with my kids & not being with my kids."
Nina is a great and happy mother, but raising three kids is not an easy task.
Nina does a lot of charity work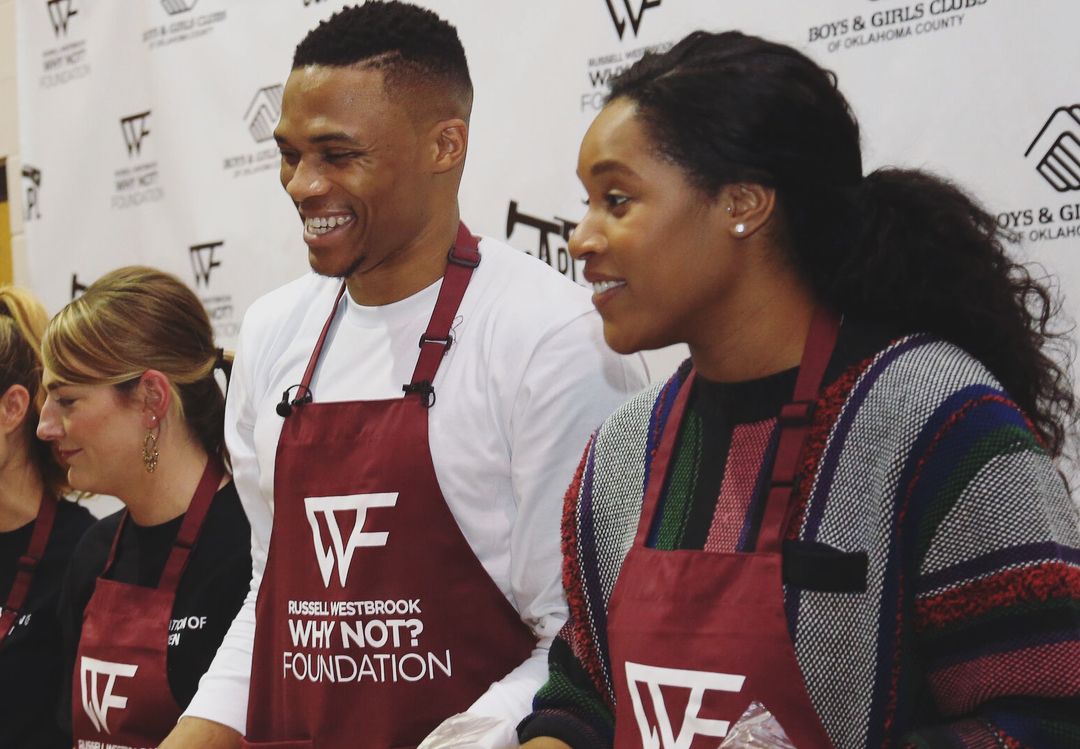 Nina works as part of the Russell Westbrook Why Not? Foundation. Russell created the foundation to inspire children to grab the opportunities that come their way and, to never give up on their dreams.
The organization also provides education for children under a program known as Russell's Reading Room. This program is dedicated to helping underprivileged children in society.
Nina's work mostly comes out during Thanksgiving when the Russell Westbrook Why Not? Foundation partners with the Boys and Girls Club to feed the needy children in Oklahoma. Nina posted a photo of the 2017 event on her Instagram page with the caption:
"Russell Westbrook @whynotfoundation's 6th annual Thanksgiving Event was a success! We had fun and we have so much to be thankful for…"
The photo showed Russell and Nina serving food while standing next to each other. It's something that Nina loves doing. However, she was unable to attend the 2018 Thanksgiving Event since she had just delivered the twins five days prior.
She is a psychologist and an entrepreneur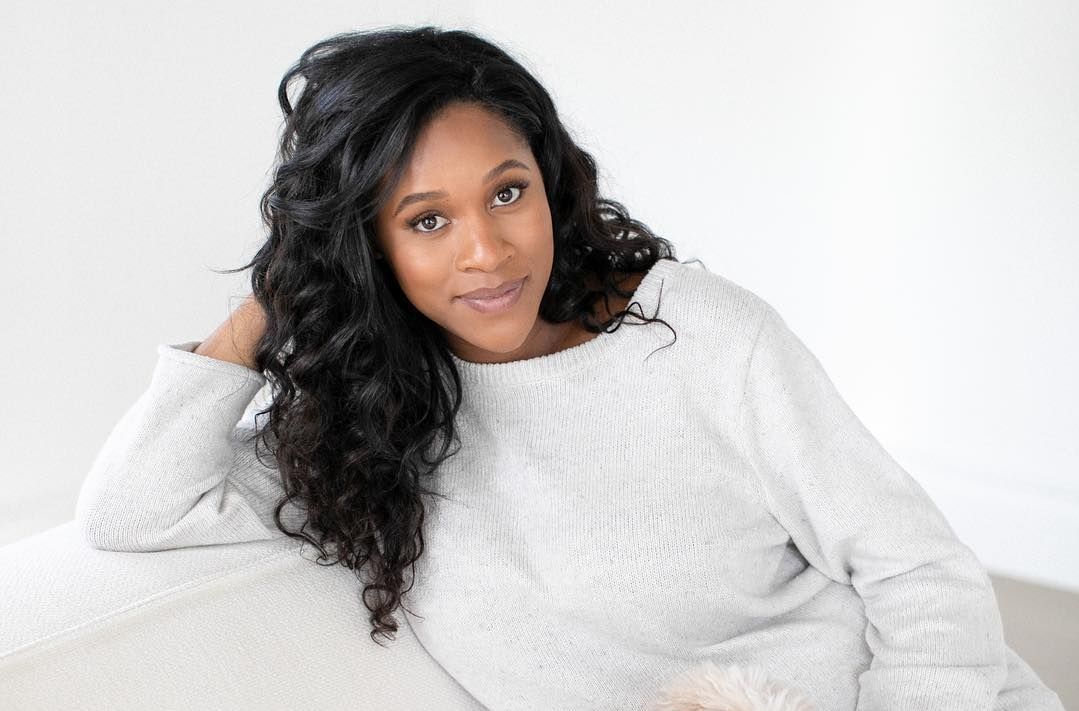 Nina majored in Psychology during her time at UCLA. She got a bachelor's degree in psychology and later pursued her masters at the same university. She worked hard and acquired a master's degree in clinical psychology specializing in marriage and family therapy.
Nina used the knowledge she acquired from UCLA to open a boutique called The Little Ark. The boutique specializes in selling mother and child merchandise. The store also offers learning and bonding classes for children and their parents.
The boutique also offers extra classes such as CPR and cooking classes. Nina's experience as a family and marriage therapist inspired her to open The Little Ark to encourage family bonding in the community. She stated the following in an interview with the Oklahoma Gazette:
"I also wanted to incorporate the classes because I'm so used to, in my career as a marriage and family therapist, working with groups of people; with kids, adults and students."
The future of The Little Ark is on the balance after Russell's move to the Houston Rockets. A recent Instagram post by Nina suggests that the family will move away from Oklahoma.
The community in Oklahoma hopes that this is not the end of The Little Ark. Hopefully, Nina will find a way to keep the boutique running.
Also Read: What You Didn't Know About Colin Kaepernick's Girlfriend, Nessa Diab
---