Dak Prescott is an American football quarterback for the Dallas Cowboys. The Louisiana native played college football for the Mississippi State Bulldogs and set 38 school records. Despite his stellar performances, he wasn't the Cowboys' first choice or even their second choice. The Dallas team selected him 135th overall after failing to land Paxton Lynch and Connor Cook.
Prescott was the fourth choice center-back when he joined, but injuries to Kellen Moore and Tony Romo and stellar performances in preseason earned him the starting quarterback birth for the 2016 season. Prescott's importance to the Cowboys is apparent as they always dip in form when he is out with injury.
This piece will look at Dak Prescott's dating life. Dak Prescott is not married.
Dak Prescott's girlfriend Natalie Buffett celebrated Dak's mega $160 million contract by posting a photo of him on her Instagram story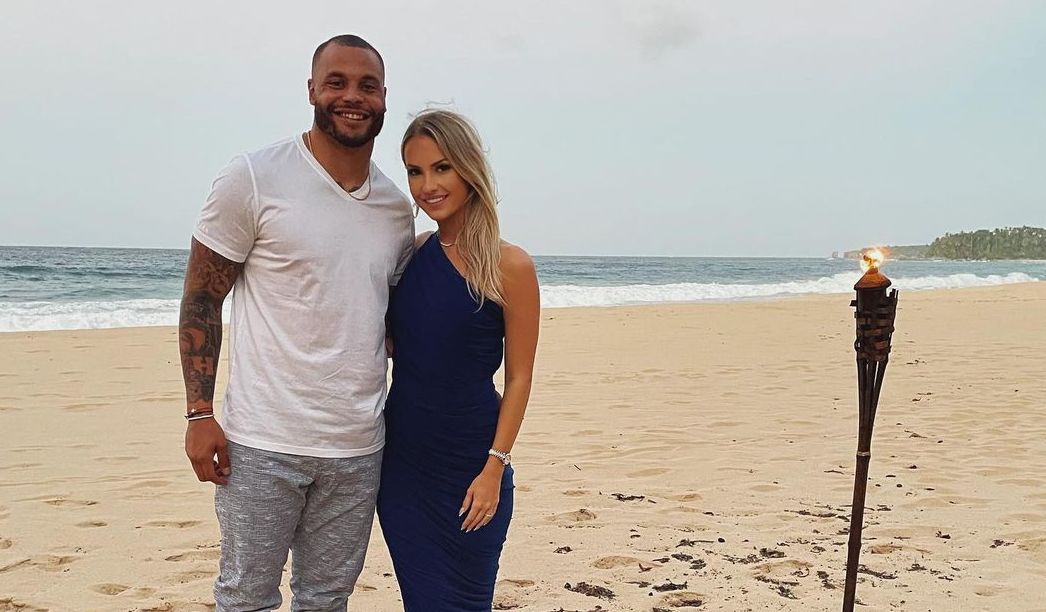 Dak Prescott is set to spend four more years with the Dallas Cowboys after agreeing to a deal worth $160 million, with $126 million guaranteed. Per ESPN, the deal includes a signing bonus of $66 million – the highest in NFL history.
Prescott's girlfriend Natalie Buffet expressed her delight by posting a photo of a screaming Prescott on her Instagram story. It's unclear when Dak and Natalie started dating, but they went public with their relationship in early 2020. Natalie is a model.
The pair regularly post each other on social media. "I love you, Valentine," Natalie wrote alongside a 15th February Instagram post featuring the couple.
Dak and his ex-girlfriend Yasmine Nicole broke up on good terms
Reports of a relationship between Yasmine and Dak started in mid-2017 after she was spotted wearing his jersey pitchside. The relationship hit the spotlight after gossip site TerezOwens reported that Dak wouldn't be having sex with Yasmine until the season was over to concentrate on his game. A source reportedly said:
"Dak is enjoying the process of getting to know her without the pressure of having sex, he already told her that he won't be doing anything until the season ends, or until they're mathematically out of the play-offs."
Dak and Yasmine's relationship eventually fizzled out, and according to her, the couple broke up on good terms. In a Q&A session on her Instagram stories, Dak responded as follows to a question about the break up:
"Nothing 'happened.' Bad timing I guess? He is a great guy but we are both young & working on our careers. He will always be a friend to me & someone I care for. Love his friends & family and everything he stands for and want the best for him."
Dak has been the subject of several relationship rumors due to his secretive nature
Dak's secretive nature when it comes to his relationships has attracted several relationship rumors. He was linked to actor Estrella Nouri after she was spotted cheering him during one of his games.
Before that, he was rumored to be dating health and lifestyle coach Lindsay Davis after the people spotted the pair running on the beach. It's more likely that the sighting at the beach concerned Dak's fitness rather than a romantic relationship.
In March 2018, Dak was rumored to be dating former cheerleader Rosette Abud.
---