Pharrell Williams is an American producer and singer famous for producing songs for various artists as part of The Neptunes. Williams formed The Neptunes alongside close friends Chad Hugo. In 1999, he became the lead vocalist of N.E.R.D, a band he formed alongside Chad and Shay Haley.
Williams released his debut solo album, In My Mind, to widespread acclaim in 2006. In 2013, he featured in Robin Thicke's Blurred Lines and sang the lead soundtrack of Despicable Me 2, Happy. Pharrell is the recipient of 13 Grammy Awards and is a two-time Academy Award nominee.
This piece will look at Pharrell Williams' wife, Helen Lasichanh.
Helen rebuffed Pharrell's advances for two years before agreeing to go out with him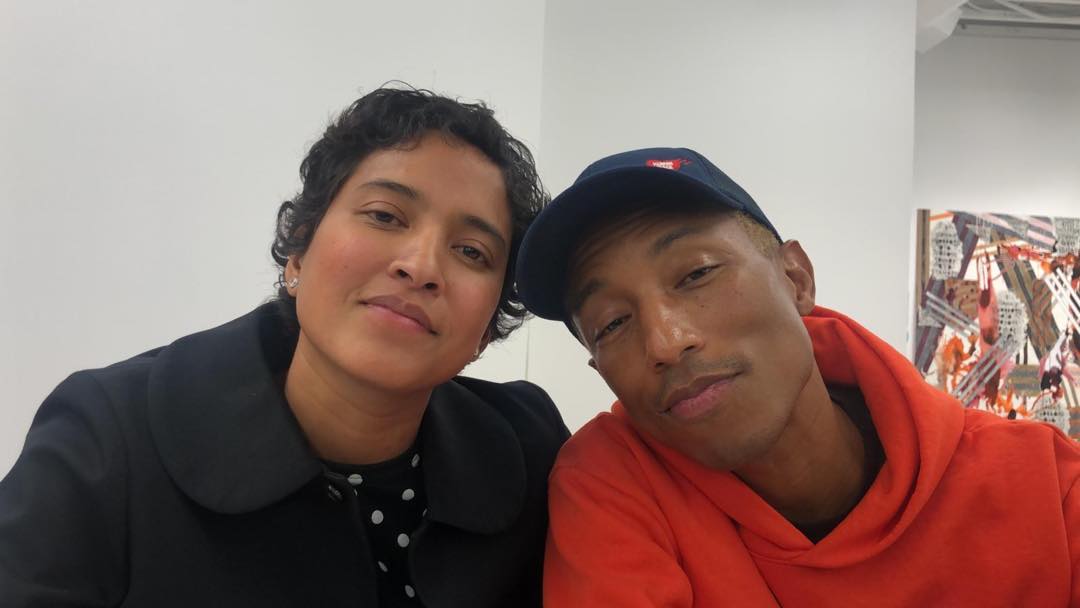 When Pharrell laid eyes on Helen, he was taken aback by her beauty. He told Oprah that he knew something would happen between them. Unfortunately, Lasichanh didn't feel the same about Pharrell. It is rumored that she was seeing someone else at the time; therefore, she rejected Pharrell's advances.
Williams persisted, but the more he tried, the stronger Helen's resolve grew. She ignored his charm, and according to Pharrell, she didn't reply to half of his messages. "She didn't answer half of my text messages… because I had that kind of reach, I thought I was entitled, and I had learned that no, she has a boyfriend and she is not interested."
Two years later, Pharrell's patience paid off. Helen's previous relationship ended, and she was free to date Pharrell. Despite waiting for two years, Pharrell confessed to hurting Helen. However, when he made things right by committing to her. He told Oprah:
"I hurt her a lot in the beginning once she was free and was available because I had given her all this attention, but I wasn't ready to like, let go, I looked at my life and was like, 'Man, I could keep doing this for another ten years, is that what I want to do?' And so, I made a decision. And then we made a decision and just started dating."
Helen and Pharrell wore Tartan from head to toe during their October 2013 wedding
Reports about Helen and Pharrell's engagement emerged in July 2012. The Evening Standard reported that the Pharrell had popped the question 'a few weeks' before they published their story.
Pharrell and Helen tied the knot on 12th October 2013 in Miami, Florida. In attendance were their then 4-year-old son Rocket and celebrities such as Usher and Busta Rhymes. A source speaking to Us Weekly revealed that Usher and Busta held a mini-concert at the wedding. "It was so fun," the source said. "The little concert was amazing. It [was] the most fun wedding I've ever been to."
Helen and Williams wore Tartan outfits from head to toe. Lasichanh complemented her voluminous dress with long gold necklaces and rosemary beads.
Helen and Pharrell have kept the identities of their three triplets secret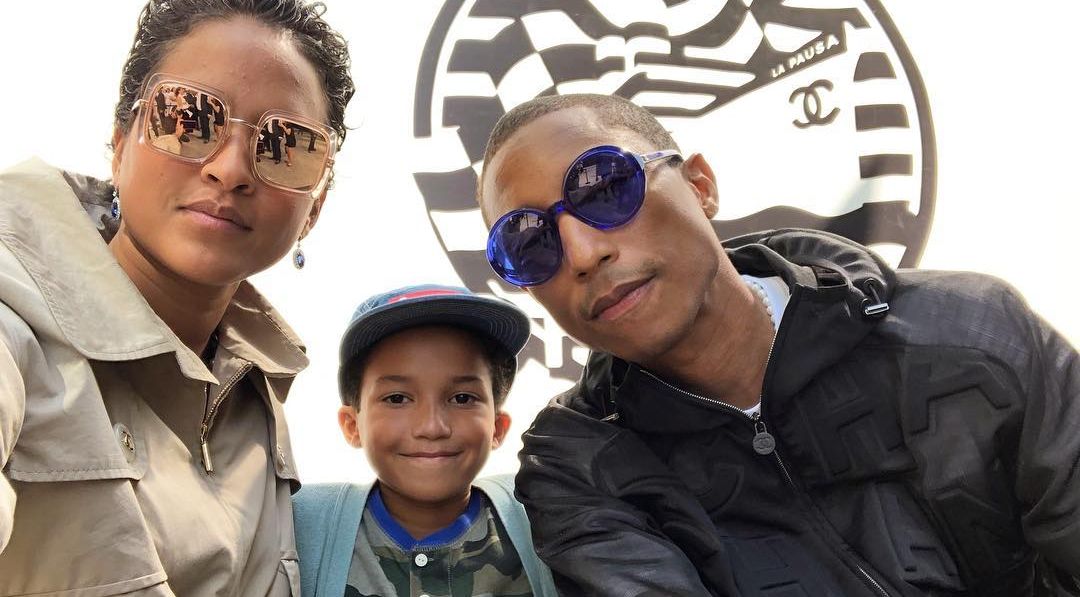 Helen and Pharrell welcomed their first child, Rocket, in 2008. In an interview with Oprah Winfrey, Pharrell explained why the couple chose the name Rocket. "In the same way the Indians name their children after a force or an animal or element," Pharrell said, "we named him after a man-made machine that was meant to go up, meant to ascend." In a 2014 interview with The Guardian, Williams described Rocket as 'the best song I've ever co-written.'
The couple broke the news that they were expecting in September 2016 at a Chanel-hosted dinner. Helen gave birth to triplets in late January 2017. A representative for the family told E! News: The family is healthy and happy."
Six months later, Pharrell spoke to Today about the joys and struggles of raising three toddlers. He described the children as a 'tribe'. "It's an assembly line," Pharrell said, "they harmonize (when they cry). It's 'Waah! Waah! Waah!' all at the same time." He then praised Helen for doing a wonderful job of raising the kids:
"My wife is SEAL Team Six. There's nothing she can't do. I mean, she carried those three bodies, and she's just on it all the time. And we do have some amazing people to help us."
Pharrell and Helen have kept the identities of their triplets a secret for four years. No one outside their circle knows the children's names or their sexes.
Helen was a successful volleyball player before pursuing a fashion career
Helen Lasichanh was born on 22nd July 1980 in Miami, Florida. She is of Ethiopian and Laotian descent. Lasichanh graduated from Miami Coral High School in 1998 before joining St. Thomas University. She demonstrated her volleyball prowess during her time in university. In 2001, she was named the Florida Sun Conference Player of the Year.
After graduation, Helen pursued a career in fashion. Helen's fashion prowess is undoubted as she sometimes outshines her husband on the red carpet. During the Met Gala 2017, Helen donned one of her most famous attires – a puffy red outfit that looked like a giant red cloud. It takes a lot for one to stand out at the Met Gala, and we can confidently proclaim that Helen achieved that feat with aplomb.
---