Pharrell Williams is one of the most accomplished music producers and has worked with the best of the best in the industry. The talented artist, who also doubles up as a singer and songwriter, is popularly known for his hit single Happy. The single, which reached the top of the charts, setting a billboard record earned him his first Academy Award nomination in 2013.
He is not only a Grammy Award-winning singer but also a fashion designer with his clothing brands Billionaire Boys Club and Ice Cream Clothing showcasing his fashion designer effects.
Pharrell Williams had to wait for two years before he could start dating his wife Helen Lasichanh – talk about love being patient! His patience and tenacity paid off because she eventually accepted to go out with him, and as they say, the rest is history.
Helen Lasichanh is not only a wife and a mother, but there is so much to her as you will discover when you continue to read on.
Here are some untold truths about Helen Lasichanh.
She grew up in Miami – She was a volleyball star in college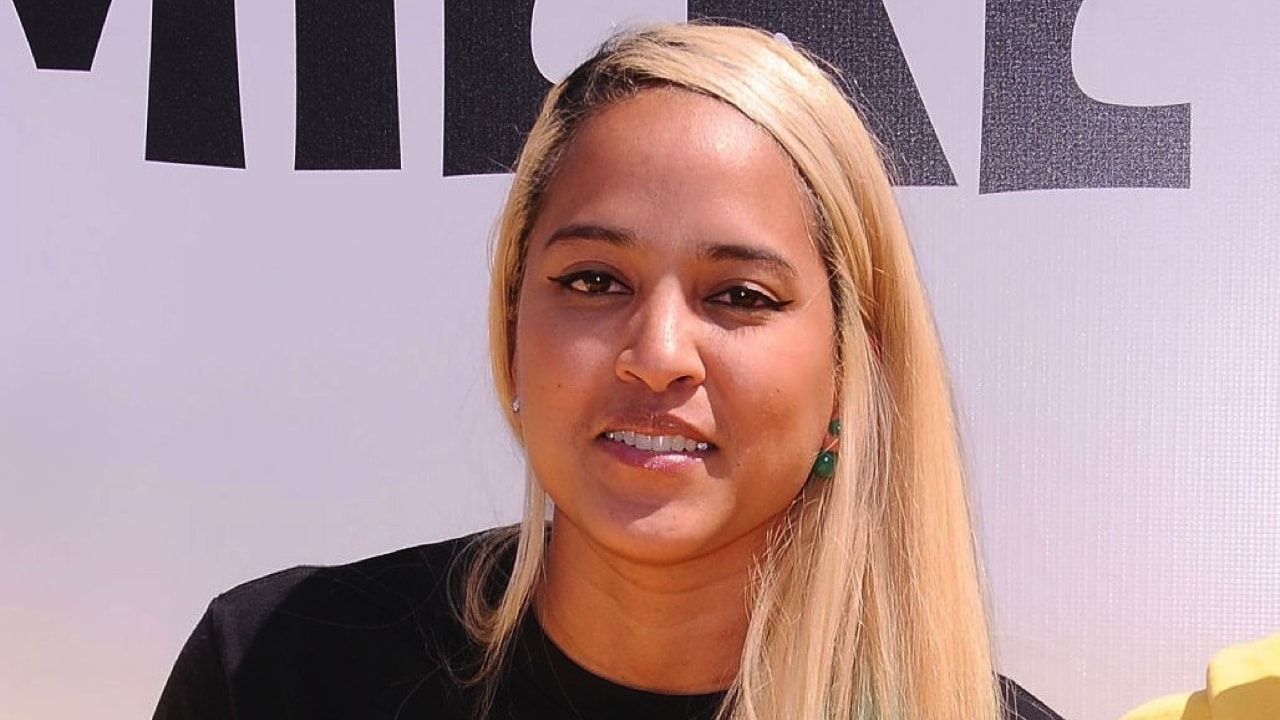 Helen Lasichanh spent her early life in Miami. She was born on the 22nd of July 1980 in Florida. She attended Miami Coral Park High School where she graduated in 1998.
She attended the St Thomas University in Miami Gardens where she showcased her prowess in volleyball. She was an active member of the school team, and in 2001 she was named "The Florida Sun Conference Player of the Year."
Lasichanh is super private about her personal life, and although very little is known about her parents and siblings, we do know that she is of mixed ethnicity since her parents are Ethiopian and Laotian.
Her husband "chased" her for two years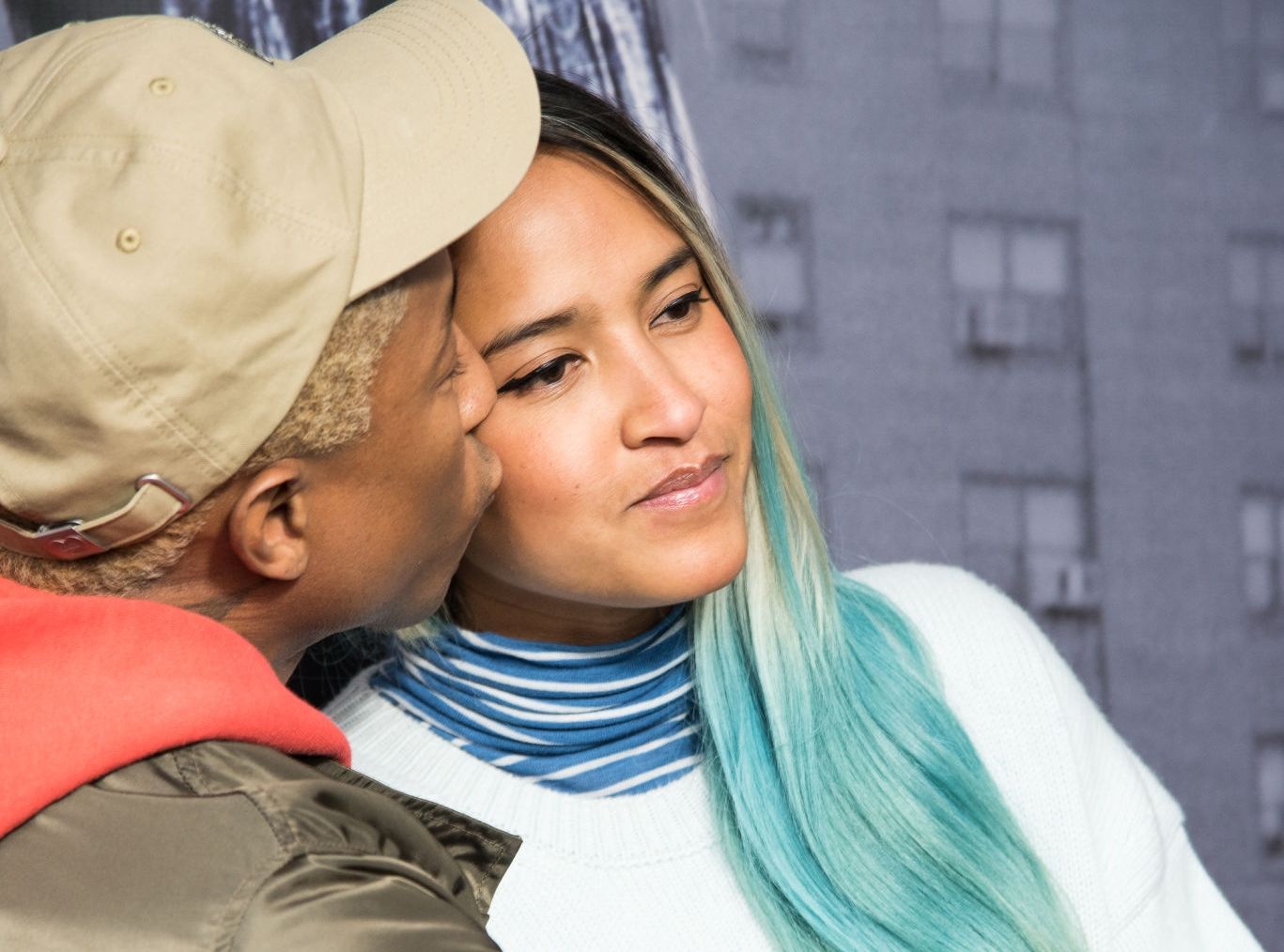 While many ladies would give the world to attract the attention of the incredibly handsome Pharrell Williams, Lasichanh played hard to get for two years.
Pharrell spotted her at a banquet, and although she did not find him attractive, Pharrell was smitten by her gorgeous looks. In an interview with Oprah Winfrey, he said he was charmed by her looks:
"She just stood out. I was like 'Who and what is that?' I knew, at some point, something was going to happen. I was just enamored by the moment I was having with her. I just wanted to read that book; I didn't care what was in it."
The more he chased her, the more she ignored his overtures. Lasichanh is said to have been in a serious relationship with someone else at the time.
Pharrell was not one to give up easily, and he continued wooing her while knowing that he was taking chances. In an interview with Oprah Winfrey, and "Express" Pharrell confessed to having worked for her love since his entitlement did not move her:
"She didn't answer half of my test messages…because I had that kind of reach, I thought I was entitled, and I had learned that no, she has a boyfriend and she is not interested."
His patience and resilience paid off eventually, and they started dating two years later. He confessed to having hurt her a lot at the beginning, but once he made up his mind to commit to her, there was no turning back. At an interview with Oprah, Pharrell is quoted to have said:
"I hurt her a lot in the very beginning once she was free and was available because I had given her all this attention, but I wasn't ready to like, let go, I looked at my life and was like, 'Man, I could keep doing this for another ten years, is that what I want to do?' And so, I made a decision. And then we made a decision and just started dating."
She has a unique fashion statement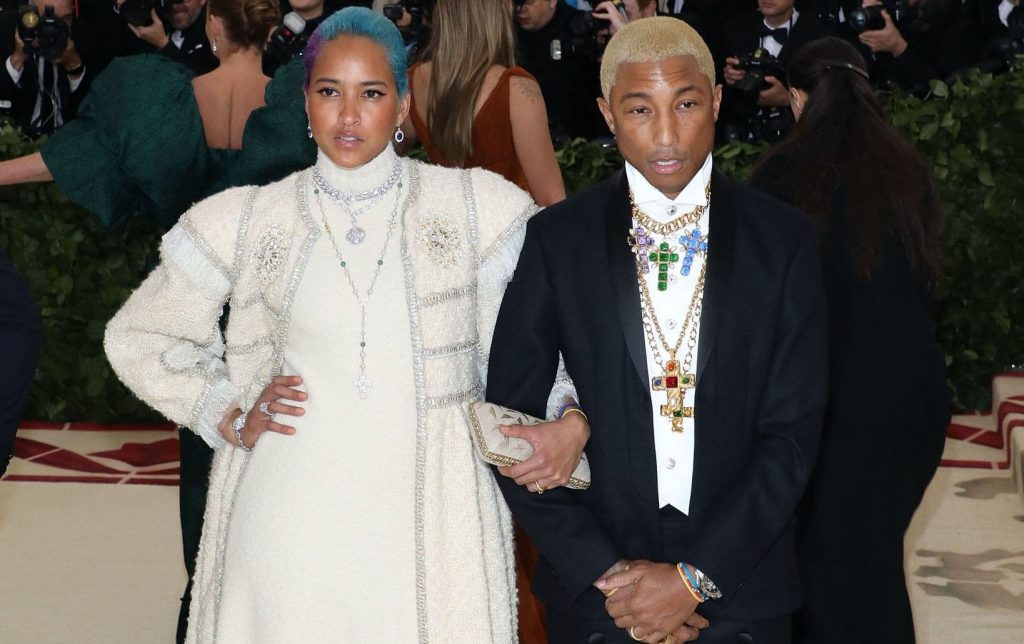 To stay that Lasichanh is stylish is an understatement. She is a fashionista who has demonstrated her uniqueness in the fashion world and has never been afraid to share to the world her unique fashion statements.
Lasichanh ventured into the world of fashion and modeling after college and worked with popular agencies and magazines trying to curve a niche for herself in the industry.
Her husband also shares her unique fashion, and the couple is said to be one of the most fashion-forward couples in Hollywood. Whenever they step out together for red carpet events, the couple is always adorned in unique outfits leaving most people gaping with envy.
Lasichanh, who also has a body to die for looks incredibly beautiful in whatever outfit she chooses.
She does not go with the norm, and when expected to wear an evening gown in a red-carpet event, she shows up in a tux. She is also quite modest and avoids wearing overtly sexy outfits. When asked by The Post how she comes up with the combination of her outfits, she modestly responded by saying, "I don't choose, it's just who I am." Humble right!
She wore Tartan on her wedding day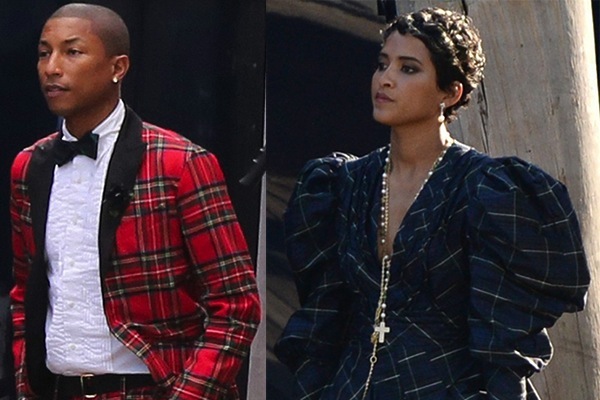 Having a unique sense of fashion, a lot of people were curious to see what the couple would adorn on their wedding day, and they did not disappoint. After five years of dating, the couple tied the knot in Miami, Florida.
As was expected, the couple decided to adopt their own style away from the traditional wedding gown. Helen accentuated her beautiful body in a voluminous blue tartan dress and completed the look by accessorizing with long gold necklaces and pearl rosemary beads. The dress, which had some fabric gathering at the hip exposed her tiny waist, making her look like a princess.
Pharrell, on the other hand, wore a red and green tartan tuxedo. The guests also adopted the tartan theme.
The couple sailed away in a boat named "never say never" to the Kampong Tropical Botanical Gardens where they exchanged their vows surrounded by close friends and family. Their wedding was turned into a mini-concert by Usher and Busta Rhymes, who are some of the artists that Pharrell has worked with. Justin Timberlake and Robin Thicke were also said to have performed at the wedding.
One of the wedding revelers is quoted to have said:
"Usher and Busta did a mini-concert at the wedding, it was so fun. The little concert was amazing. It was the most fun wedding I have ever been to."
Other celebrities who attended the wedding include Jay Z, Kanye West, Kim Kardashian, Justin Timberlake, and Gwen Stefani.
She got her first son while still dating – they have four children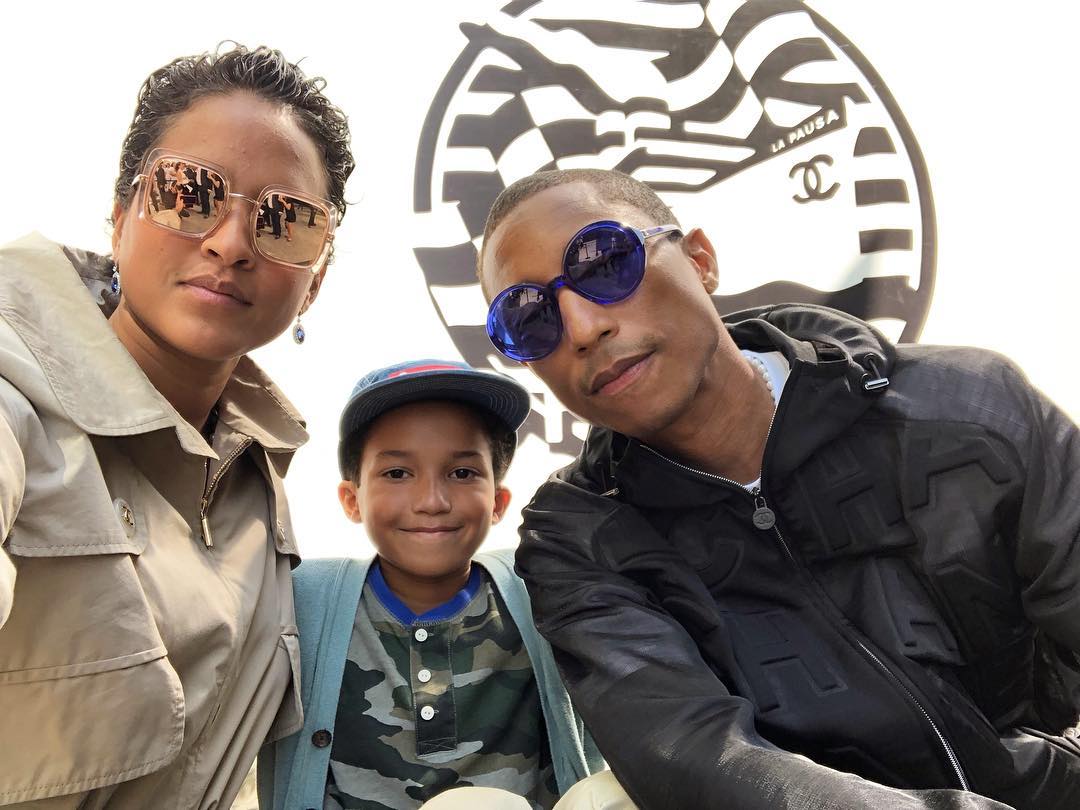 In 2008 while the couple was still dating, they welcomed their first son Rocket Ayer Williams named after "Rocket" the ascending man-made machine. This is what Pharrell had to say about his son's name at an interview with Oprah:
"In the same way that the Indians name their children behind a force or an animal or an element, we named him after a man-made machine that was meant to go up, meant to ascent. And metaphorically it was because of Steve Wonder's 'Rocket Love,' Elton John's 'Rocket Man' …all of my favorite musicians."
Cool parents right there! Their son is already becoming one of the coolest kids in Hollywood as can be seen from his dad's rare photos of the family on Instagram and is slowly adopting his parents' fashion sense.
In honor of their son, Pharrell composed a song Rockets Theme which was included as a soundtrack of the movie Despicable Me.
The couple welcomed triplets in 2017. The couple who live a very private life has not shared neither the names nor any pictures of the triplets. The closest pictures they have shared about the triplets is a photo of three pairs of yellow Adidas with the words "Human Race" on each pair. Pharrell shared with his fans what it feels like to be a father of four and is quoted to have said:
"I have a tribe; it is an assembly line…they harmonize when they cry. It's Waah! Waah! Waah! All at the same time. Like one cries, the next one cries, and the next one cries. They are hungry; they are hungry; they are hungry."
Their hands are full, and with Lasichanh being a full-time mother, there is never a dull moment for her.
Although she is not active on social media, the kind of praises she gets from her husband is an indication that the two are not only still in love, but they seem to have a lot of respect for each other. Pharrell told People that he does not own her:
"I love her for everything she is, good, bad and indifferent…we share a space in love that is, I don't posses her. You know when I was young, I used to say things like, 'Oh, she is mine.' But she is not mine, but she sure makes me feel like it."
With such kind of mature love displayed openly, we can only hope that is one of those happily ever after kind of love stories and wish them luck as they raise their "Tribe."
Also Read: The Untold Truth Of Mark Wahlberg's Wife- Rhea Durham
---