Shania Twain took a break from recording music for 15 years – and when she returned, she was still the best-selling female country artist of all time. In 2017, Twain released her first album since 2002, Now, which detailed the shock of her divorce from Robert Lange after he cheated on Twain with her former PA and close friend Marie-Anne Thiebaud.
When the pair separated in 2008, Twain was six years into her music hiatus, having lost her voice due to Lyme disease.
Twain said that the divorce forced her to reflect on past pain she'd buried involving the death of her parents.
Shania's biological father left the family due to stress from his marriage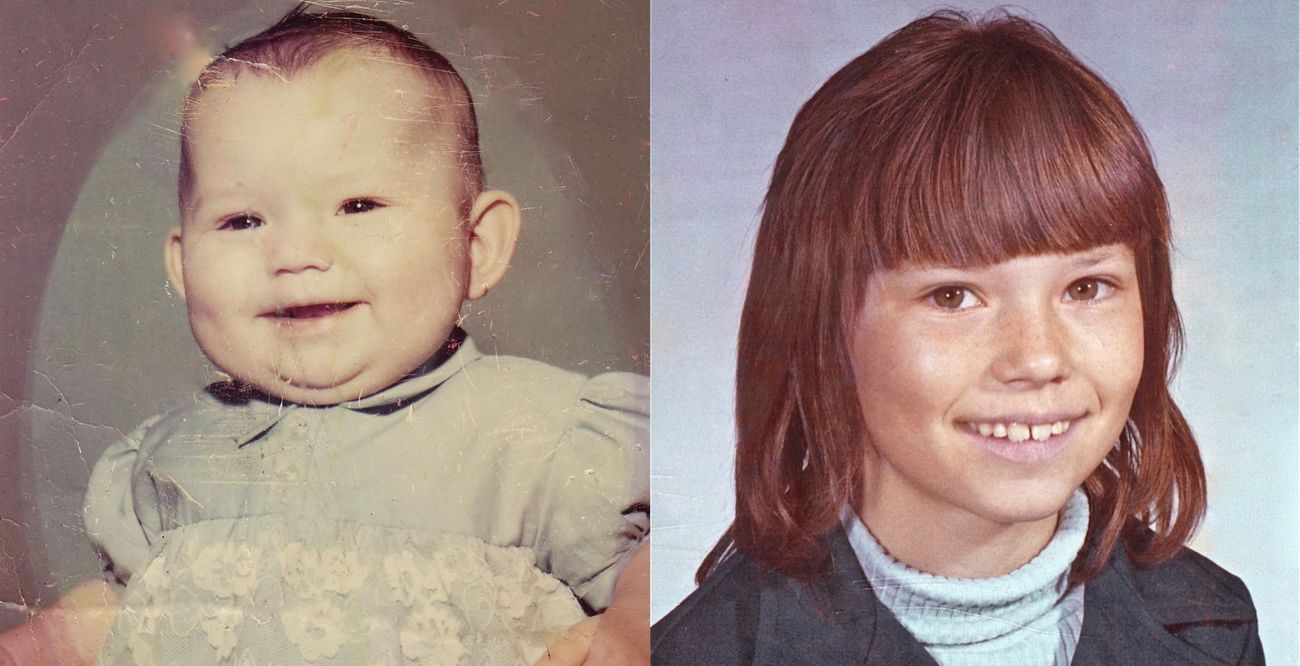 Shania Twain was born Eilleen Regina Edwards in Ontario, Canada, to Sharon and Clarence Edwards. She grew up alongside two sisters, Jill and Carrie Ann.
Twain was two years old when her parents divorced. Clarence woke up one day and left, blaming Sharon's possessiveness as the reason for his departure. He told The National Enquirer:
"I was married to Shania's mother for seven years, and I was there with Eilleen and her sister Carrie-Ann until they were 5 or 6. I had a very stressful job, being a railroad engineer. On top of that, Shania's mom was a very jealous, possessive person. She didn't like me to do normal things like go out for a beer with my friends."
Clarence claimed that the stress caused a nervous breakdown which hospitalized him for a while. After leaving the hospital, Clarence checked out, alleging Sharon had already moved on with her boyfriend, Jerry Twain.
Sharon moved the sisters to Timmins, Ontario, where she raised them alongside hers and Jerry's son, Mark, and Jerry's baby nephew, Daryl. Shania's surname changed to Twain after Jerry legally adopted the children.
Twain refused to refer to Clarence as her father as he didn't raise the children. She said:
"My father [Jerry] went out of his way to raise three daughters that weren't even his. For me to acknowledge another man as my father, a man who was never there for me as a father, who wasn't the one who struggled every day to put food on our table, would have hurt him terribly."
Shania said the family never used the prefix 'step' in the household. "To have referred to him as my stepfather would have been the worst slap across the face to him," Twain said.
Despite having no contact with Shania, Clarence said he was proud of her. "Shania's my daughter, and I'm very proud of her," he told The National Enquirer. "But it breaks my heart that she's cut me off."
Twain's mom encouraged her to keep singing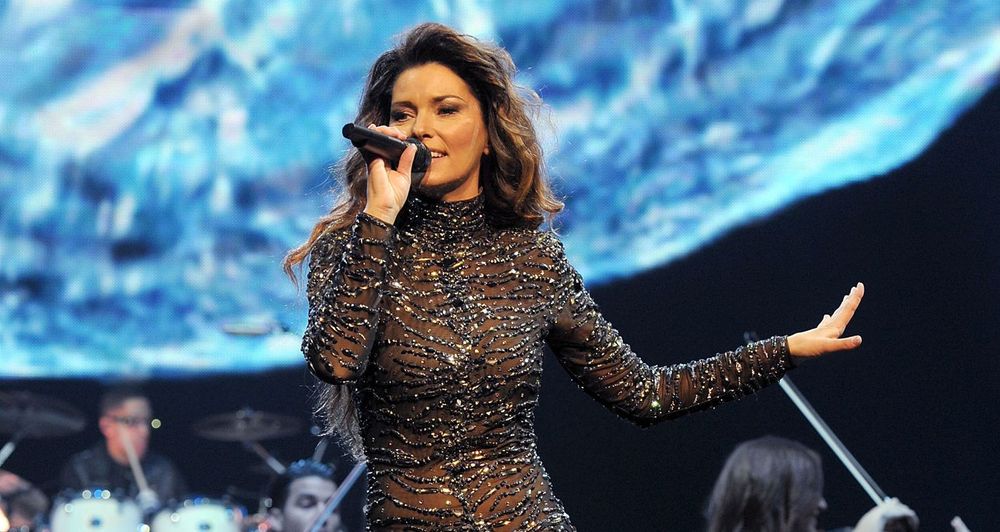 Shania Twain started singing aged 3; by age 8, she could play the guitar. Twain saw music as an escape from the turmoil in her life. She told The Guardian:
"I wanted to escape. Violent home. Tensions. Nothing to eat. When you're hungry you can't do anything about it but distract yourself from the hunger. And it really works. It's therapeutic. A lot of kids play with dolls and I played with words and sounds."
Shania didn't have dreams of becoming a star, but her mother's motivation made her consider a music career. Jerry didn't support Shania's music, so she and Sharon waited until he was asleep to sneak out to local bars where Twain would perform. She told CNN:
"Probably hearing my mother saying, 'You can make it, you're going to make it,' I felt like that was going to save us somehow, if I made it, and it was more of a responsibility to be a performer, to do it as a career."
One of the earliest songs Shania wrote – Mama Won't You Come Out To Play – was about her mother's constant sadness and how Shania longed to make Sharon happy. She said:
"My mother was always… very isolating of herself. I still don't really understand why. She's not alive anymore for me to ask her. She was sad a lot of the time and really just didn't have the courage to get out and face life, and so that's why I wrote that song … inviting my own mother to come out and play."
Sharon and Twain had a violent relationship involving physical abuse
Jerry, an Ojibwa native, came from a violent, alcoholic, and mentally ill background. Shania told The Guardian:
"A third of my relatives were suicide deaths at young ages – that's not an exaggeration. A number of them died prematurely just from neglect and alcohol abuse."
Sharon and Jerry's household was financially poor though rich in violence. Shania told The Guardian that she often waited until her parents were asleep to confirm they hadn't murdered each other. "I would wake up and make sure everybody was breathing," she said.
In her memoir, Shania wrote of a time when Jerry beat Sharon unconscious and repeatedly plunged her head into the toilet. Worried about Sharon, Shania fought Jerry:
"I ran up behind my dad with a chair in both hands and smashed it across his back. Before I could get away, he punched me in the jaw. Adrenaline pumping, I punched him back!"
Twain was sexually assaulted by her stepfather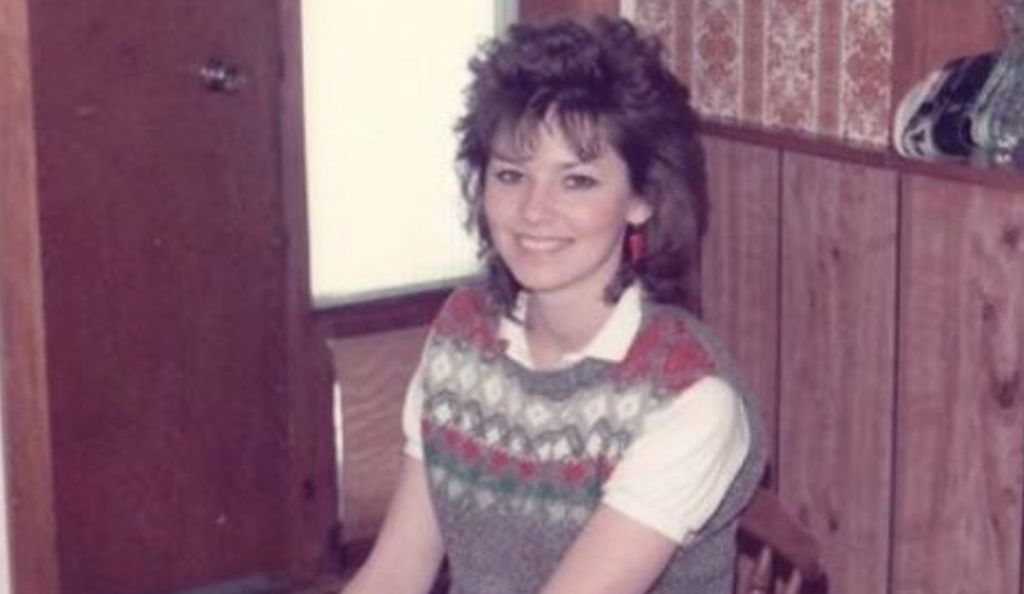 Shania wasn't immune to the violence in the household. She told The Guardian that Jerry physically, psychologically, and sexually abused her. She said:
"Around the age of 10. I feel the sexual abuse goes hand in hand with the physical and psychological abuse when it's somebody you know. I learned to block it out."
Twain convinced herself that Jerry abused her because he was sick. She felt sorry about her situation but didn't report it because she couldn't bear the thought of family separation. Shania explained:
"It was either go to Children's Aid and get saved now or… I weighed it up and thought: 'If I go to Children's Aid, we'll all get separated,' and I just couldn't bear that, so we all stayed together for better or for worse."
Despite the abuse she experienced under Jerry, Shania refused to drop the word Twain. After signing to a record label, the label asked to change the name, Eilleen Twain. She replaced Eilleen with Shania, an Ojibwa name meaning 'on my way.'
Shania raised her siblings after her parents died in a car crash
At 22, Shania was on the brink of a breakthrough. Then, she received news that her parents had died in a car crash. "At that point in my life, I would rather have gone with them [her parents]," Twain said. "It was like, 'This is way too much to handle."
Twain had no time to mourn; she shelved her music dreams and moved to Huntsville, Ontario, to raise her younger siblings. Shania supported the family by performing at the local Deerhurst Resort.
Roughly six years later, after her siblings moved out on their own, Shania resumed her pursuit of music stardom.
Due to the responsibility of raising her siblings, Shania never processed her parents' death. She told The Guardian that their deaths made the tragedy of her divorce seem trivial; surviving their deaths strengthened her for future life challenges. Shania explained:
"When my parents died, I experienced a much deeper grief than even the betrayal. I was just out of myself. When you add shock to grief, it does crazy things to your mind. And that really helped me through – this was not nearly as bad as my parents dying."
---