Being one of the most-respected Mayors in the US is not the only specialty of South Bend Mayor (Indiana)- Pete Buttigieg. Not only has he served as the town's leader since 2012, but also maintained a great reputation as far as societal change is concerned. If you are not in the know, Buttigieg is one of the few US leaders, who have a solid military experience. But what else makes him so special?
In January 2019, he announced his aspirations for one of the most coveted seats in the world- The presidency of the United States, under the Democratic nomination. This makes him the 2nd gay man to vie in the presidential elections, but no one knows his current odds.
Ever since this historic announcement, people from all walks of life have gained curiosity about Pete's life and more so, his better half- Chasten Glezman. America could not only have its first gay president, but also a first gentleman. Considering these insights, it is important to understand all there is to know about the Buttigiegs.
In this article, we will dig deep into all the untold truths of the promising candidate's husband, get to know what he stands for, and how he handles living with the man of the hour.
Here's a sneak peek into the life of Chasten Glezman!
He hails from a humble family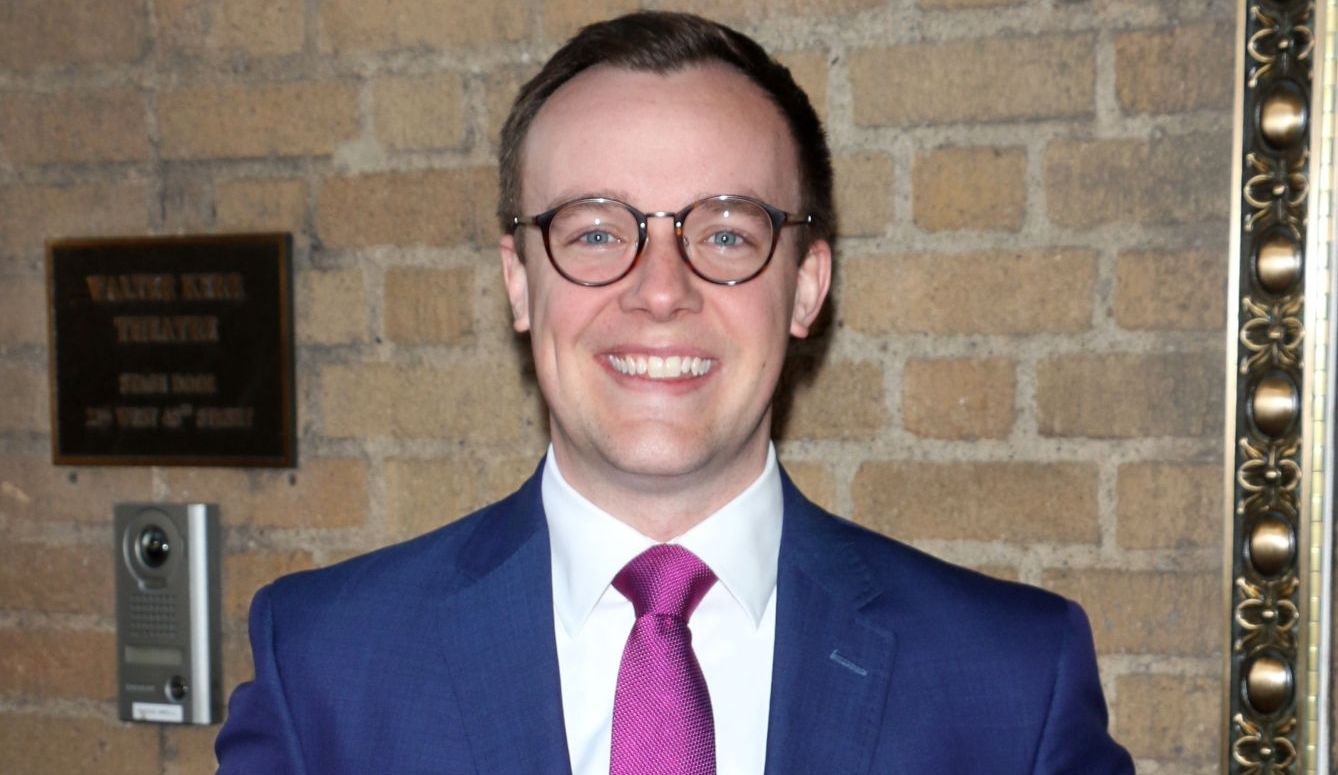 Who would have thought that a struggling teenager from Michigan would one day come so close to becoming America's first Gentleman (President's husband)? Chasten Buttigieg is by far one of the most inspiring personalities that have helped change lives over the years.
Born in a family of 5 (two parents and two brothers), Pete grew up struggling to understand himself, and the journey seemed harder as days went by. While his two older brothers- Rhyan and Dustin spent time hunting and playing games, he often found himself cuddled up around his mother, singing Celine Dion classics and helping with chores. In the eyes of many, he was truly out of place.
All through his childhood, Chasten's parents worked hard to provide for the family even though not so well off. Terry Glezman, Chasten's father, worked in the landscaping business, while his mother- Sherri worked as an assistant nurse. While things at home were okay, in school he was just another kid involved in theatrical arts and the bowling club.
The fact that Chasten had a problem of relating with people other than his drama teacher made him question himself a lot. "I was scratching and itching and clawing to try to change whatever brain chemistry was making me the way I was." Said Chasten to the Washington Post. In essence, that was when he realized he was attracted to men.
He had a hard time coming out as gay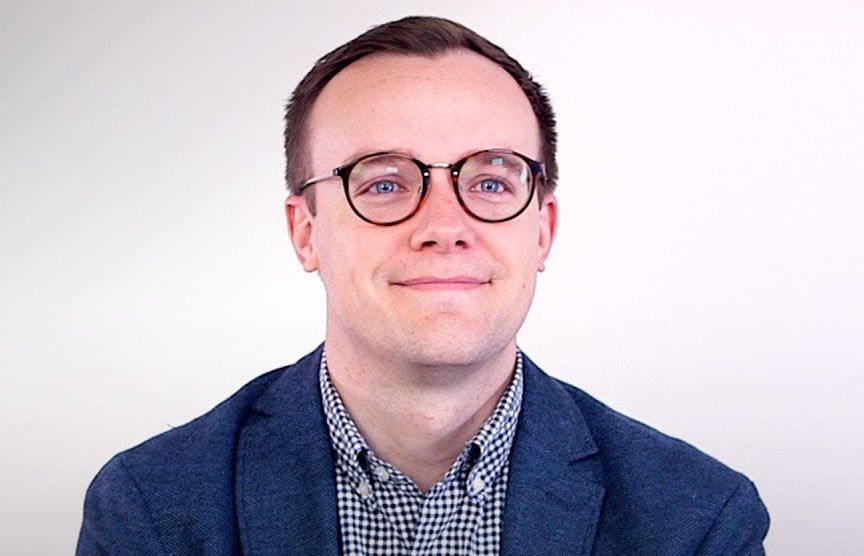 Chasten accepted his sexuality during his adolescent phase, but not without some backlash from his schoolmates. In a time and age where the LGBTQ community was not widely accepted, no one in Chasten's high school had come out officially, making it even harder for him.
People suspected him as days went by, and he got bullied for it. Tired of all the opposition and humiliation, he applied for an exchange program in Germany for where he spent the whole of his Senior year. "The further I went, the safer I felt," Confessed Chasten while speaking to the Washington Post.
With time, he mastered his courage and confessed his inner thoughts to the people around him. Fortunately, most people in the foreign country accepted him for who he was, inspiring him to wear his new truth confidently. But things would later turn into a nightmare at home.
Curious to present his truth to his family, Chasten received an unexpected reaction from everyone at home. His parents became worried as soon as they received the news and wondered why he had turned out to be the exact opposite of what they expected. Based on previous testimonials, Chasten states that even his brothers rejected him.
The now highly acclaimed Mayor's husband fled from home and lived off friends' couches but eventually, his family took him back. Nevertheless, he has still not completely mended his relationship with his brothers. In an exclusive with the Washington Post, his brother- Rhyan Glezman who is a pastor was cited saying "I want the best for him, I just don't support the gay lifestyle."
Truly, Chasten withstood all kinds of storms while growing up! The exclusive story is told better in Pete Buttigieg's autobiography- Shortest Way Home.
Chasten rose above criticism and became a self-made professional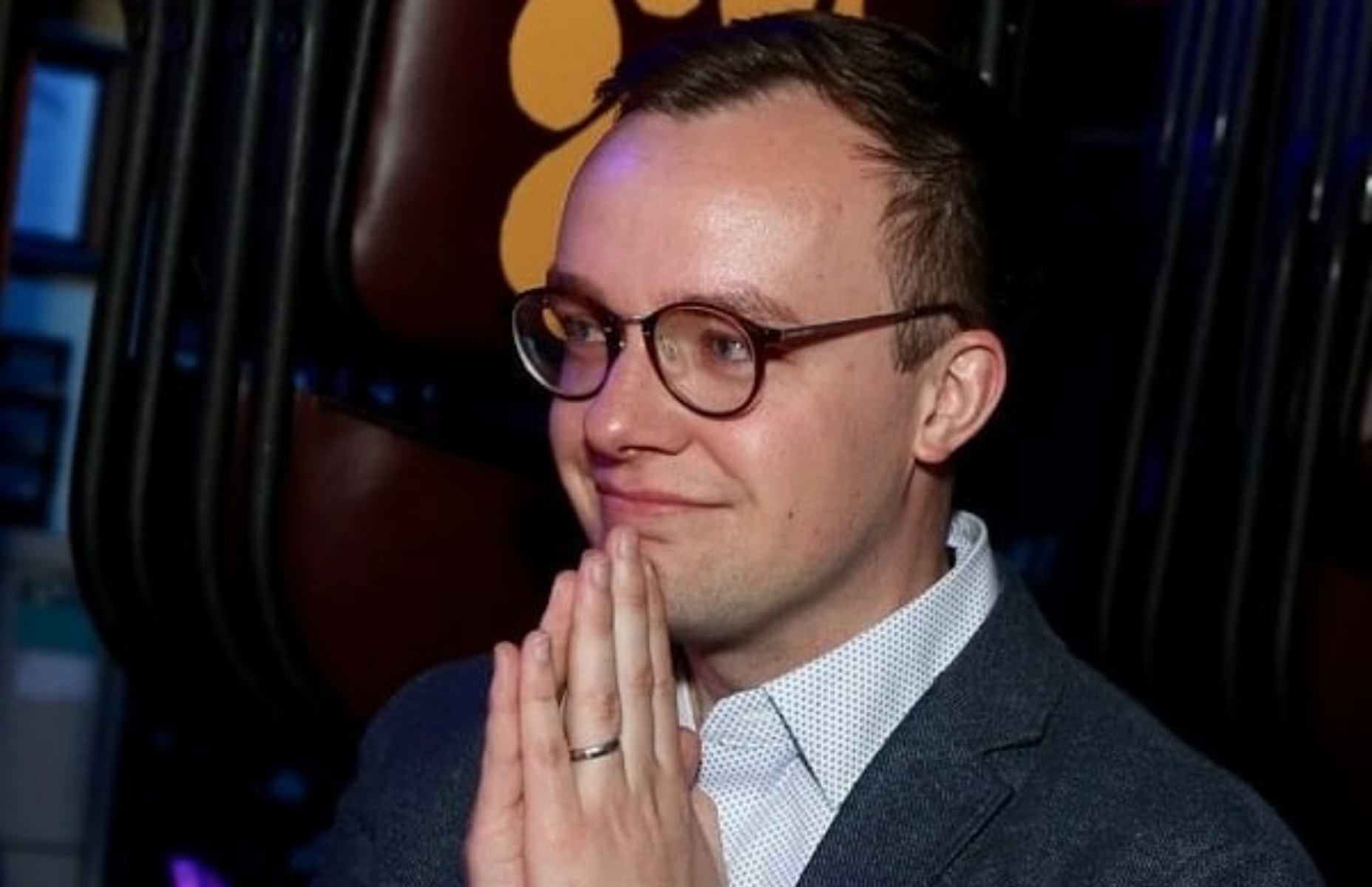 Not long afterward, Glezman developed a passion for nursing and started studying the same at Northwestern College, a community college located in his hometown- Traverse City.
Things were still not easy for him mainly due to lack of financial stability. It was until he juggled through different jobs, that he finally realized his true calling; Teaching and Education. Partly, his high school drama teacher had been a source of inspiration to him, so he also wanted to help students who were facing the same difficulties he had growing up. After being transferred to the University of Wisconsin (Eau Claire), he eventually graduated in 2011 with a bachelor's degree in global and theatre studies.
From that point onwards, his life took a complete turn and continued propelling forward. Chasten landed multiple teaching jobs, the most notable one being; a teacher at the renowned Children's theatre academy in Milwaukee, in Wisconsin. Like wildfire, he spread his flame of motivation to kids all over the region.
His most recent teaching Bio at the Theatre academy reads "Mr. Glezman worked for three years bringing drama to thousands of students throughout the greater Milwaukee region and inspiring students with autism and learning differences to pursue drama."
That was not enough, on June 2017, he graduated from the DePaul University, but this time, with a master's degree in Education and Curriculum study. True to his calling, he based his Thesis on the importance of arts integration and creative curriculum.
Chasten is no longer known for his timid character nor is he intimidated by his sexuality, rather, he is championed for his passion and transformational mindset towards kids.
Chasten met his husband-to-be through a dating app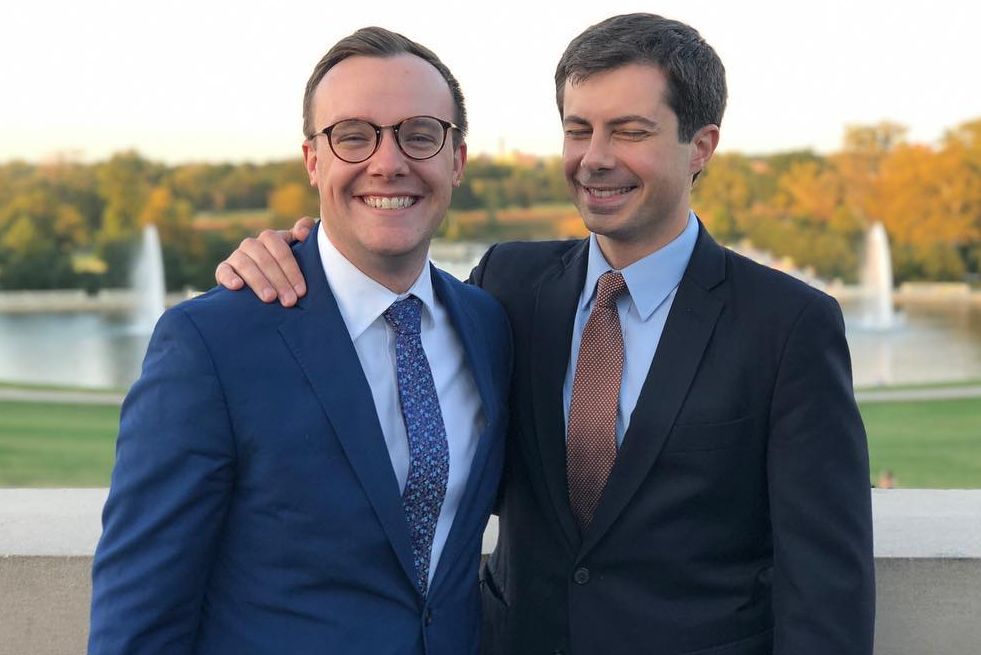 In the summer of 2015, life was good for Glezman, and it was only bound to get better. He was on the verge of getting over a past lover, and what better way to do so than to find someone new? That is when he got connected to his husband-to-be, and probably the next POTUS- Pete Buttigieg.
Chasten, with his linguistic charms broke the ice and the two started with long FaceTime chats while they talked about anything and everything. At the time, Glezman was taking his master's degree in Chicago, and soon enough, they had their first date in South Bend, at a local Irish bar.
"A lot of time is kind of hanging out on my phone, and I just I could just tell by the chatting that he was somebody special and that I wanted to meet him," Pete said during a past interview with the podcast- LGBTQ&A.
After connecting over scotch eggs at the bar, Pete knew he "had a shot," based on his interview with the Times. Later that night, the two lovebirds watched a baseball game, while holding hands amidst the post-game fireworks session. Quite romantic for a first real date, and Chasten too, became as hooked as his partner.
Within no time, Pete proposed at the O'Hare Airport in Chicago, which was coincidentally the first place where Glezman had first seen Buttigieg's Hinge profile.`
Chasten had one of the most colorful Weddings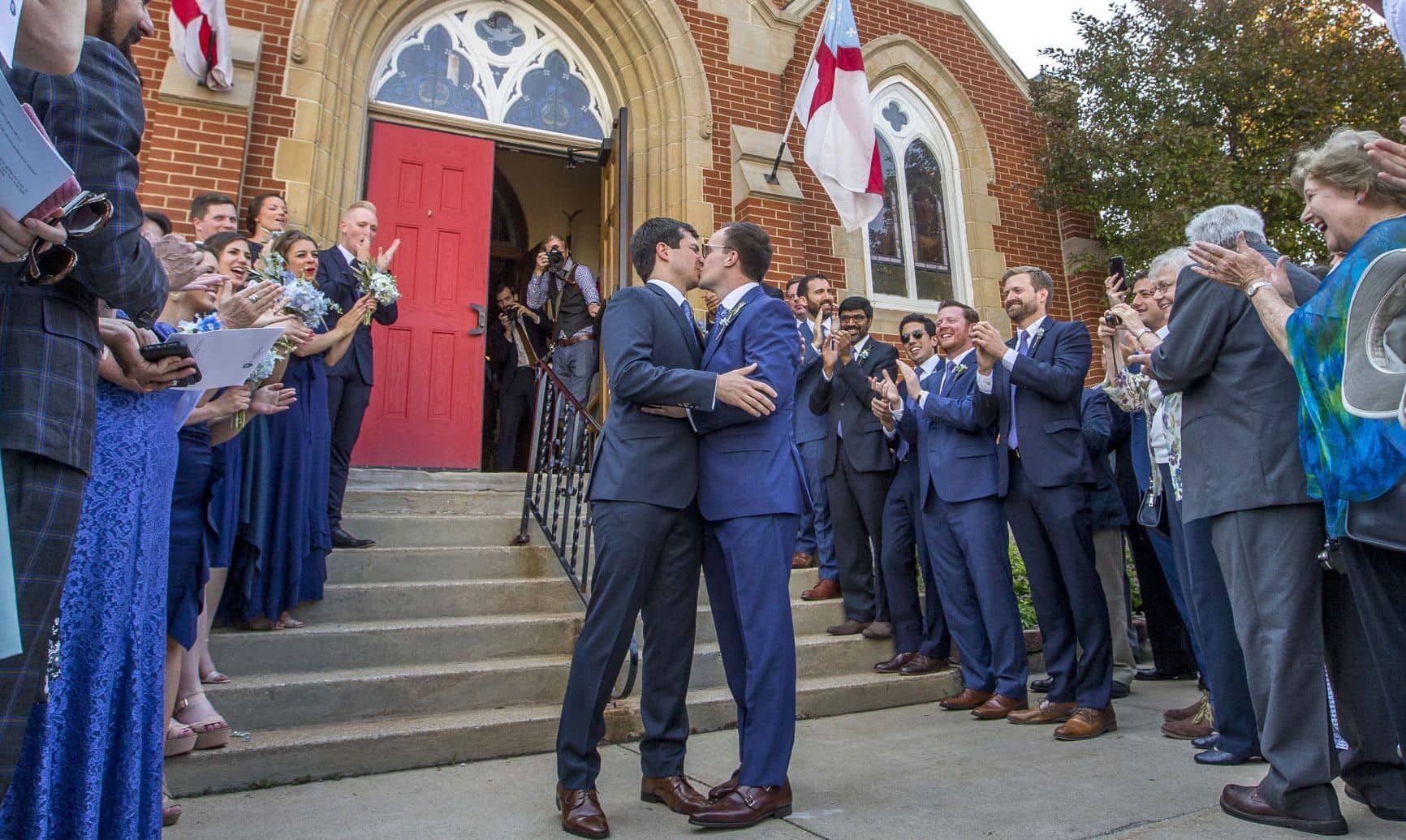 After getting engaged and letting the whole world know about their affairs, the couple decided to make things official in 2018. Wedding bells came ringing in June when the two celebrated their holy matrimony at the Cathedral of St. James Episcopal in their hometown- South Bend.
Pete, yet again, stunned the country by being the first South Ben mayor in 40 years to get married while still in office. 200 guests in total, witnessed the duo saying their vows, with readings coming from the Bible, famous poets, and the majority opinion in the US. Supreme court case that allowed same-sex marriage.
After the church ceremony, the newlyweds were driven in a vintage Studebaker Lark Vill, to the reception, which took place at the arts Langlab in South Bend. They had their first dance later in the party, as the band played a cover of "When you say nothing at all" by Keith Whitley.
Other recreational activities included eating tacos, drinking beer, but more so, playing with skeeball machines and a krane filled with toy bears. In general, it was one of the best weddings ever held in South Bend.
He quit his job to join his husband's campaign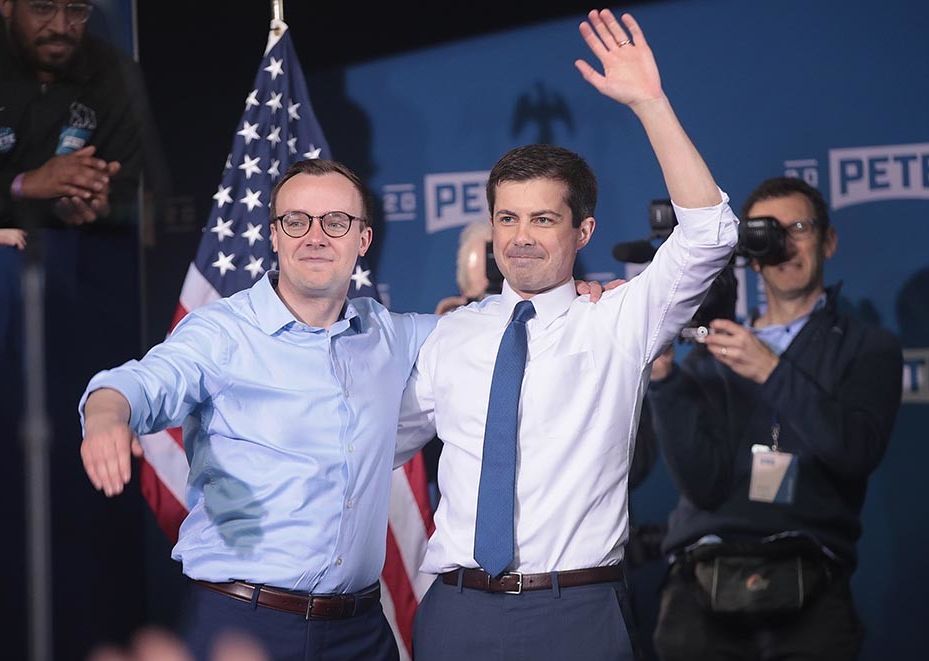 Like any other loving spouse would do, Chasten took an indefinite leave from his teaching job to support his husband's demanding campaign. As a result, people loved Pete Buttigieg even more because of Chasten's humorous and lovable nature. When he first joined the campaign trail, Chasten came guns ablaze, ready to sell his husband's vision to the citizens of the US.
This can be greatly shown by his sentiments during his first interview with NowThis News:
"I'm really happy to carry the torch and bravely and proudly carry the banner for our community and everyone. This campaign is love and you are loved, and you matter. And we're gonna go out there and make you proud."
After Peter's Presidential-bid announcement, Chasten had no choice but to take an indefinite leave from his teaching job to support the demanding campaigns.
Notably, Buttigieg's momentum was greatly influenced by Chasten's growing popularity. The couple took advantage of this and started appearing in public events together. From celebrity events and talk shows such as the Ellen DeGeneres show to Met Galas and presidential debates.
Being known as an entity on his own, Chasten has been seen going out and talking to people to raise Pete's polls. All things considered, he has been a trailblazer and a solid companion throughout his husband's campaigns.
The young millennial has an active social media presence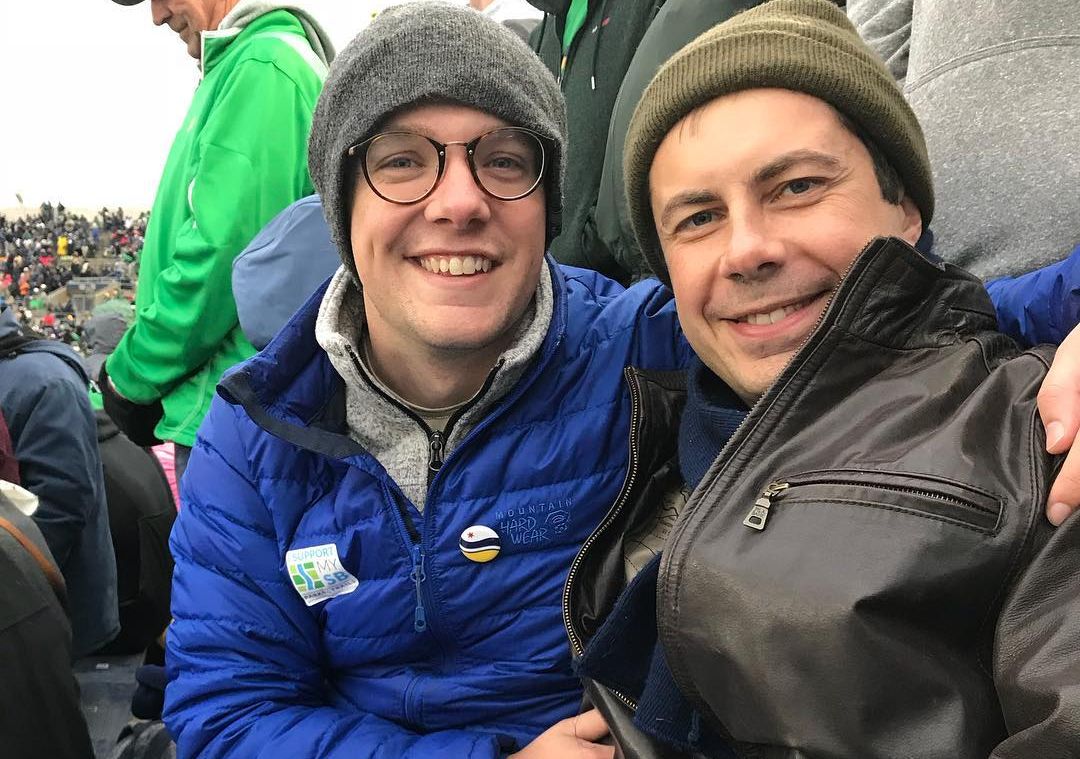 Believe it or not, Chasten has a more active and interactive social media presence than his husband- the next prospective president of the United States. If granted a successful bid for his husband in 2020, Glezman would not only become the first male spouse in the White House, but also the first enlightened millennial.
Already, he has been declared as "winning the 2020 spouse primary" by Politico. This is mainly because of light-hearted and influential internet presence. Being an ex-professional Improvisational comedian, Chasten uses his various social media accounts to make fun at almost everything including his family's interest and campaign lifestyle.
He has in-depth posts both on Instagram and Twitter dating back to 2012, giving the public a strong projection of what the life of a first male spouse would be like. People love him! Being so open to the public and giving details about their lifestyle gives the couple an upper hand as far as the election goes, but we cannot ascertain the actual polls at this time.
He is Philanthropic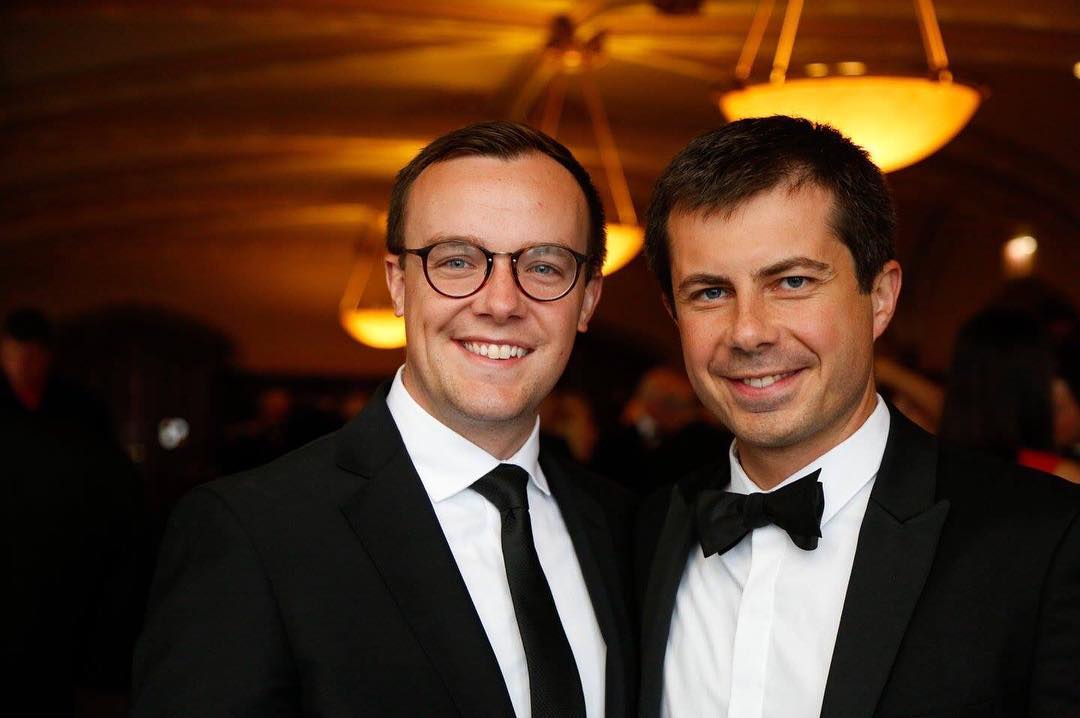 Aside from supporting his husband's aspirations and campaign affirmations, Chasten has his own goals of improving the well-being of health care and public education, not only for American citizens but also for foreigners in the US.
Speaking to NowThis News, Chasten confessed, "I wanted to be the teacher in the room that made kids feel like their dreams mattered. And I wanted to be the person to just help them see that there is a place for them in this world."
What grounds the couple and drives them is the hope to one day make people's lives better. Both have lost close relatives to different ailments and Chasten has had to be there for his mother during chemotherapy treatment.
This is a clear indicator that if he became the first spouse, he would promote mental health care, public schools, and the availability of arts education. Aside from the political aspect, Chasten has been a supportive husband, and together with Pete, the two own two dogs which have become a national sensation.
They have often disclosed how they perform chores together and even hope to one day have kids of their own. Ultimately, Pete and Chasten Buttigieg are both centered around Societal change and would have a great shot at winning the presidential elections.
This is just the beginning for Chasten Buttigieg
Judging by the hard work and determination of the Buttigiegs, we wouldn't be surprised if they won the elections. Chasten has indeed come from a humble family and worked his way through the courts of power.
He has been an example worth emulating and would make a phenomenal First husband. We can only imagine the paradigm shift he would put into effect!
Also Read: The Untold Truth Of Kamala Harris' Husband, Douglas Emhoff
---