Some social media stars have created an ingenious way to keep fans interested: dropping hints about being in relationships without confirming the romance. Fans want to know who their favorite social media star is dating, so they'll keep coming back to scour the content for a confirmation, only to find an endless trail of breadcrumbs.
The creators benefit as their posts continually get engagements. Ben Azelart was a master at that form of click-baiting, but he seems to have abandoned the tactic during his current relationship with model Hannah Thomas.
Ben Azelart and Hannah Thomas started dating in mid-2021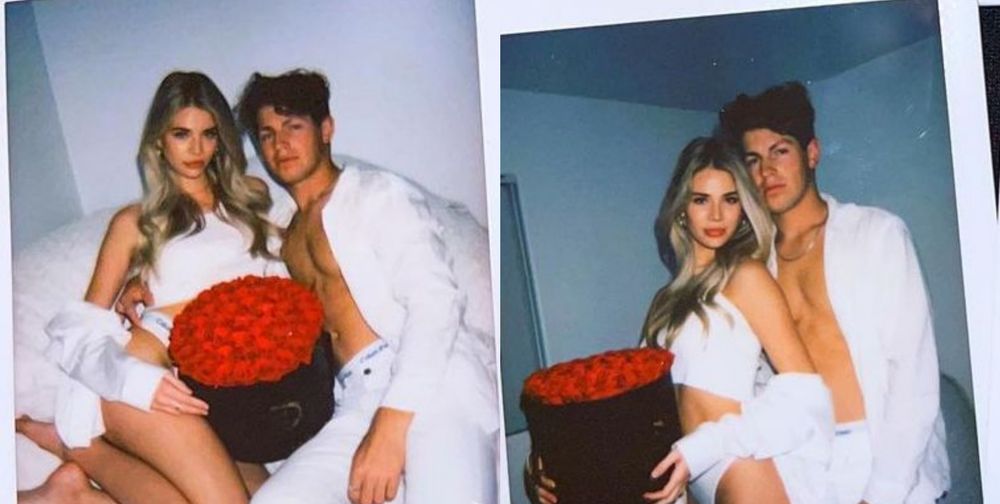 Ben Azelart and Hannah Thomas started dating in mid-2021. The pair began appearing more frequently on each other's social media posts, indicating their friendship had turned romantic.
Azelart confirmed the relationship by posting romantic photos of him and Hannah taken on Valentine's day. "Valentine's Day polaroids," Ben captioned the 15th February 2022 post.
Based on their social media posts, Ben and Hannah enjoy spending time together. In mid-July 2022, she appeared in a kissing competition posted on Ben Azelart's page.
Hannah and Azelart made it to the contest's final but missed out on the $10,000 reward to Dom Brack and Sofie Dossi.
Azelart previously dated Lexi Rivera and Brighton Sharbino
We found out about Ben Azelart and Lexi Rivera's relationship when they ended it in November 2020. The pair had reportedly dated on and off for several years. Fans had speculated about the pair's relationship, but a confirmation never came.
In the emotional breakup video, the pair praised each other and said they'd resolved to remain friends. They blamed the stresses of public dating as one of the reasons for their split. The pair said:
"Having a relationship online is a completely different story. It was very confusing for us and honestly, it wasn't easy, being young like we were when this all started. We went through some of the most changing years of our lives – we went from teenagers to adults. As the years went on it got a little too complicated and a little confusing."
Ben didn't rule out reigniting his romance with Lexi in the future, but for now, he's dating Hannah Thomas. Azelart and Lexi are still close friends, as evidenced by their social media posts.
Before Lexi, Ben dated actress Brighton Sharbino. The couple kept their relationship secret, with Sharbino addressing it after the breakup. In a video posted by her sister, Saxon Sharbino, in late June 2020, Brighton referred to Ben as the perfect boyfriend and stated the pair had an amicable breakup. 
---