Matt Damon is an American actor who rose to fame after starring in the 1997 film Good Will Hunting. Damon and Ben Affleck won Academy and Golden Globe Awards for Best Screenplay for their work in the film. Before the turn of the century, Damon earned plaudits for his roles in Saving Private Ryan and The Talented Mr. Ripley.
Damon attracted further acclaim for playing Jason Bourne in the Bourne franchise and for his role as a con artist in the Ocean's films. Matt Damon is one of the most profitable actors in Hollywood. His films have grossed more than $3 billion in North America alone.
This piece will look at Matt's wife, Luciana Bozan Barroso.
Luciana and Matt have different versions of the night they met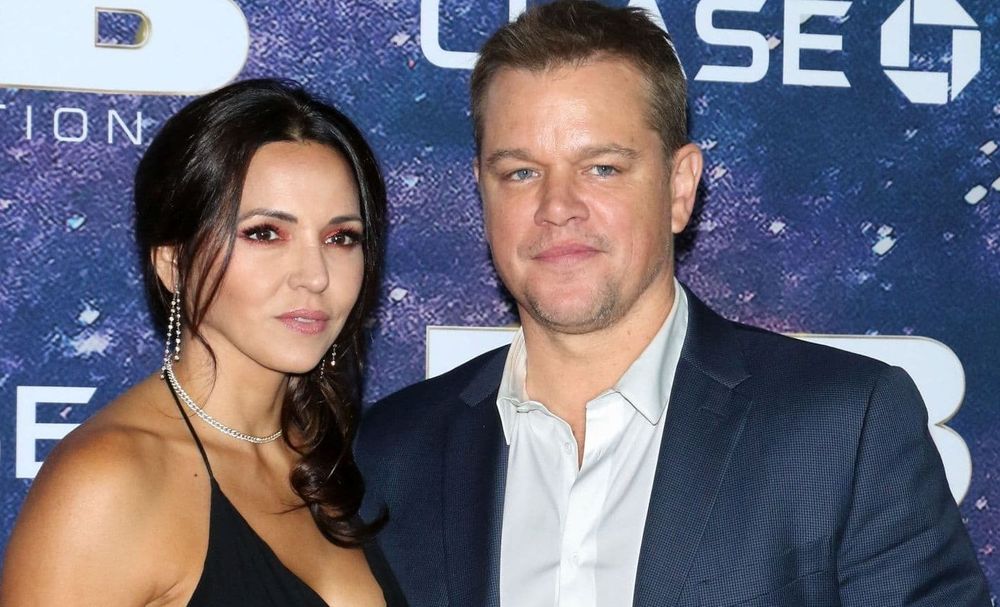 Luciana and Matt Damon met at a nightclub in Miami in 2003. Matt was in Miami filming the comedy Stuck on You. The filming location was originally Hawaii, but at the last minute, the showrunners changed it to Miami. One night, the crew decided to go out for drinks, and they ended up at Luciana's bar. Matt told Ellen that he saw Luciana from across the room and knew that he had a future with her:
"I literally saw her across a crowded room, literally. Eight years and four kids later, that's my life. I don't know how else our paths would've crossed if that didn't happen. If all those things didn't happen."
Matt told his romantic account about the couple's first meeting for years before Luciana came out with a different version. "Matts story is that he saw me across the room and there was light on me," Luciana told Vogue Australia. "And I'm like: 'yeah it was a nightclub – there were lights everywhere!'" In that rare interview, Luciana revealed that Matt approached her as he tried to dodge the attentions of excited fans.
According to her, fans recognized Matt, and they were lining up for pictures and autographs. Matt didn't mind the attention, but he had to hide when some fans turned aggressive. He hid behind Luciana's bar, and the couple struck up a conversation. Matt also helped Luciana earn some extra cash. She explained:
"So I put him to work with me! I said: 'you know, if you're going to be back here, you can't just be standing there!' He had trained as a bartender for a film years before, so he started making drinks. And he made me a ton of money in tips that night, because of course everyone wanted to go and see him. So it turned into a really fun night and 15 years later, here we are!"
Matt and Luciana might have slightly different versions of the night they met, but a constant theme in their stories is that they shared a connection. "We definitely had a connection right away, it was so easy to talk to each other," Luciana said, "we were very comfortable [with each other]."
Luciana and Mat had a low-key marriage ceremony, but they didn't spare any expense as they renewed their vows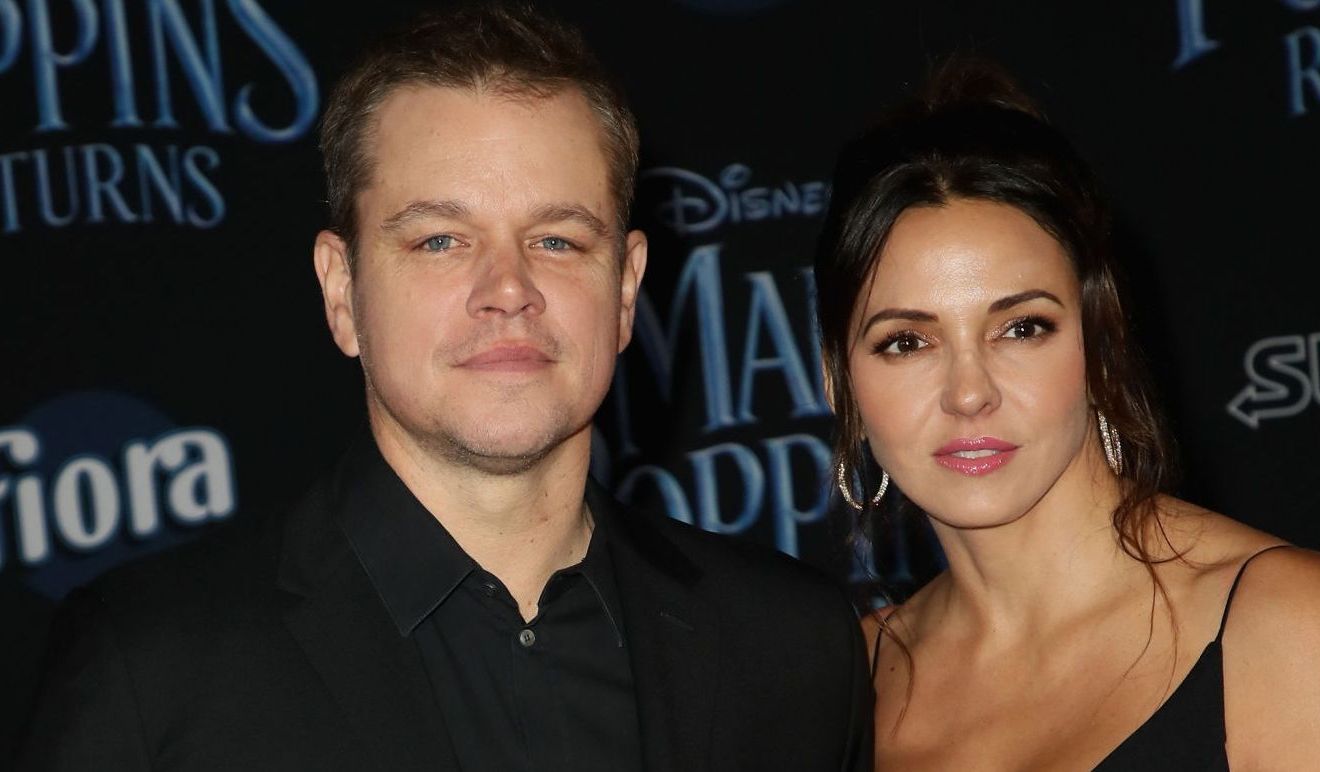 Luciana and Matt wed in 2005 at City Hall in New York. They had planned to wed in Miami, but after a news leak about their upcoming nuptials, the couple moved the ceremony to New York.
Eight years later, the couple renewed their vows in more lavish surroundings. The venue was a rented out luxury hotel in Santa Lucia. The elite guest list included Chris Hemsworth, Emily Blunt, Ben Affleck, and many more. Matt and Luciana spared no expense as they renewed their vows, but they still managed to give the wedding an intimate feel. An insider told Us Weekly:
"This isn't a Hollywood wedding. Matt wanted it to be fun, happy, and private. He felt like Luciana deserves this, first and foremost. They've wanted to do it for a long time. They had a tiny ceremony the first time, and wanted to celebrate with family and friends."
Luciana has one daughter from a previous marriage and three daughters from her marriage to Matt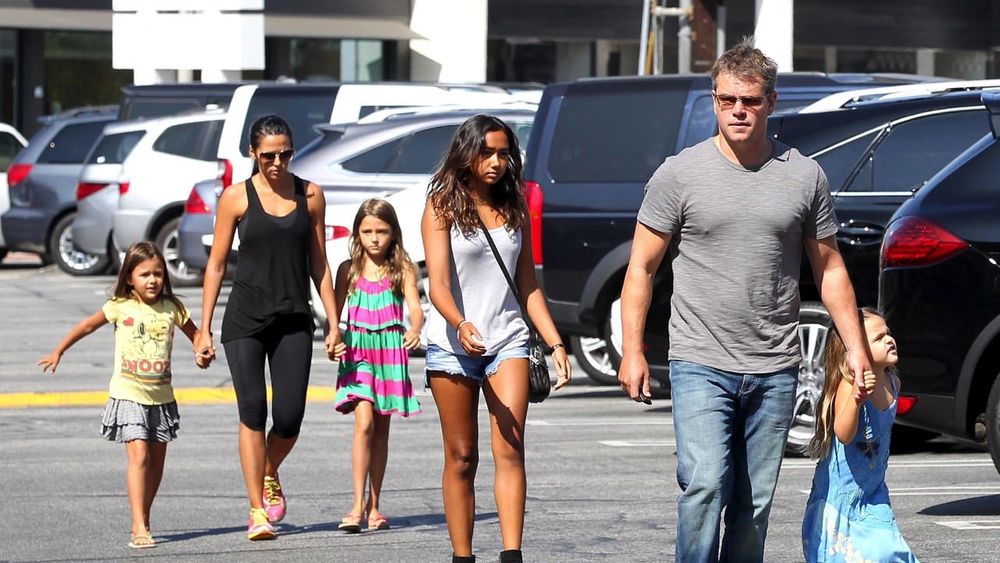 Before starting her relationship with Damon, Luciana was married to Arbello Barroso. The marriage yielded one daughter, Alexia. One of the things that attracted Matt to Luciana was her commitment to raising Alexia as best as she could. Luciana told Vogue:
"By the end of the night he invited me to go out with his friends. But I was like: I can't, I have a four-year-old daughter, I'm not going anywhere'… and that was one of the things he loved, that I had a daughter. He said: 'I love that you're a mum and that's your priority."
Arbello and Luciana might have divorced, but they have a great relationship with each other. Damon also shares a good relationship with Arbello. In a rare interview with Star Magazine, Arbello showered praise on Damon for his parenting skills: "I couldn't possibly have asked for a better stepfather for my daughter than Matt. He treats Alexia like she is his own flesh and blood. Matt has been an absolute blessing for my daughter."
Luciana and Damon welcomed their first daughter Isabella in June 2006, their second daughter Gia in 2008, and their third daughter Stella in October 2010. Damon also legally adopted Alexia. Despite having a hectic schedule, Damon abides by a rule that states that he can't be away from his family for more than two weeks. In a 2012 interview with Today, Damon gushed about his experience raising four daughters:
"But it's great… you never know which way life's going to take you. I'm learning so much, not the least of which is how smarter girls are. I operated under the assumption that us guys had a chance, but I realized when I was completely wrapped around [Stella's] finger, and she knew it. If they can do that to us [at a young age], when they're fully grown, we really don't stand a chance."
Privacy is a huge priority for Luciana, Matt, and their family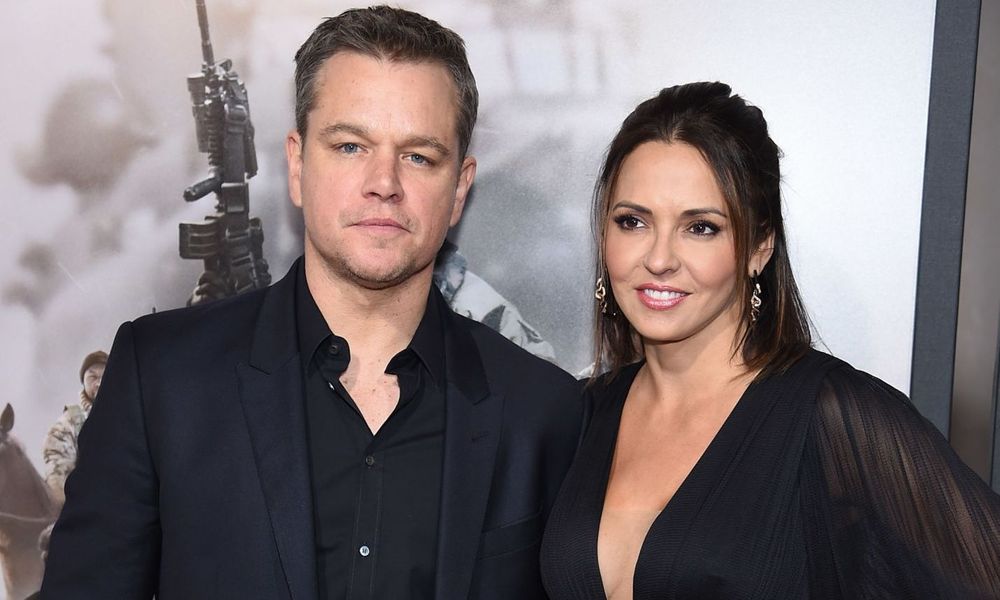 Matt Damon is one of the most secretive stars in Hollywood. He originally tried to settle the family in New York to escape the glare of cameras in Los Angeles, but he and Luciana failed to acquire a house in the Big Apple. The family eventually settled in Los Angeles.
Damon and his family didn't have the same privacy they would have enjoyed in New York, but the move brought them closer to friends and family. For a large part, Damon has managed to keep his private life secret. He told Esquire that his marriage to Luciana has helped him remain private:
"I got lucky. I fell in love with a civilian. Not an actress and not a famous actress at that. Because then the attention doesn't double – it grows exponentially. Because then suddenly everybody wants to be in your bedroom. But I don't really give them anything."
Despite the secrecy, Matt and Luciana often face marriage turmoil rumors. In 2017, tabloids reported that the couple's marriage was on the rocks after they were spotted outside a therapist's office. It later turned out that Matt was consulting a therapist to help him deal with his father's death.
In early 2021, rumors emerged claiming that Matt and Luciana had grown apart during the quarantine period. A January report by The News claimed that the couple is experiencing a rocky patch, but they are working on their issues. The publication's source said:
"Since isolating together, she has noticed a change in their marriage. Prior to lockdown, Matt was so romantic and hands-on, but not so much anymore. Luciana gets frustrated with him. Matt and Luciana do still love each other. They have been through rocky patches before and pulled through, so hopefully it's just a glitch."
After graduating from college, Luciana worked an air hostess
Luciana Bozan was born on 31st July 1976 in Salta, Argentina. Her father was an insurance agent, and her mother was a housekeeper. Luciana was raised by her grandmother after her parents divorced when she was a toddler.
Bozan studied Arts at a local college, but after graduation, she swapped a career in arts for a job as an air hostess. She later became a bartender in Miami.
---