Love is an emotion that knows no bounds. It transcends boundaries such as gender, race, nationality, and any restrictions that we set on ourselves. The basis of love is our humanity rather than our physical attributes.
Sue Bird and Megan Rapinoe are in a relationship because love is boundless. They began as friends, but, their relationship was meant to be so much more. They look to be so in love with each other.
The couple has endured adversity because of their lesbian relationship. However, the love for each other is strong. The fearless Megan Rapinoe doesn't shy away from defending her relationship with Sue Bird.
Megan is an accomplished soccer player. Her greatest achievement is, arguably, winning the women's world cup in 2015. The USA national team is in the semi-finals of this year's competition and, they are aiming to defend their crown.
Rapinoe is a famous and controversial figure. She recently caused controversy by stating that she won't go to the White House if her team retains the world cup title. Her partner, Sue Bird, is much more reserved. She is massively talented, but she prefers to stay away from controversy.
You might not know a lot about Bird due to her reserved nature. Keep reading to discover some details about Sue Bird.
She is an excellent athlete
Bird displayed an interest in sports from a young age. Her older sister was her biggest motivation. Bird's first love was football. She also tried her hand in athletics and tennis. However, she felt more at home at the basketball court.
Her talent was there for everyone to see. One time she played so well at a St. John's basketball game that the security guard asked her for an autograph. She was eleven years old at the time. She went to Syosset High School where she played basketball during her freshman and sophomore years.
However, she felt that her career would stagnate if she continued playing at Syosset High school. The school didn't participate in major leagues. Therefore, she decided to move to, Christ the King Regional High School in New York.
The Royals had an excellent first season with Bird in the team. They only lost three times in 27 games. The next season was much better since they went undefeated. Bird and her team won both the New York state championship and, the national title. Bird also won a host of individual titles including the New York State Player of the Year.
She then joined the University of Connecticut and immediately slotted into the school's basketball team. However, disaster struck after 8 games. Bird suffered a torn ACL during practice. She didn't play again during that season.
That injury gave her the motivation to come back stronger. She led the team to 36 victories out of 37 during her sophomore year. The Huskies then lost in the Final Four in her junior year thus, missing out on the title. However, this would represent Bird's final defeat as part of The Huskies. In her senior year, she led the team through an undefeated season. Bird's and her team put The Huskies on the map.
Sue then joined the Seattle Storm as a first draft pick. She led the team to their first ever playoff appearance. In 2004, she led the Seattle Storm to their first-ever WNBA championship. It was only her third year on the team.
Bird has never left Seattle Storm. She has featured in the Western Conference All-Star team for the entire time she has played for the Seattle Storm.
Bird also played in the Russian League during the WNBA off-season. She also plays for the USA national women's basketball team.
She met Rapinoe at the Rio Olympics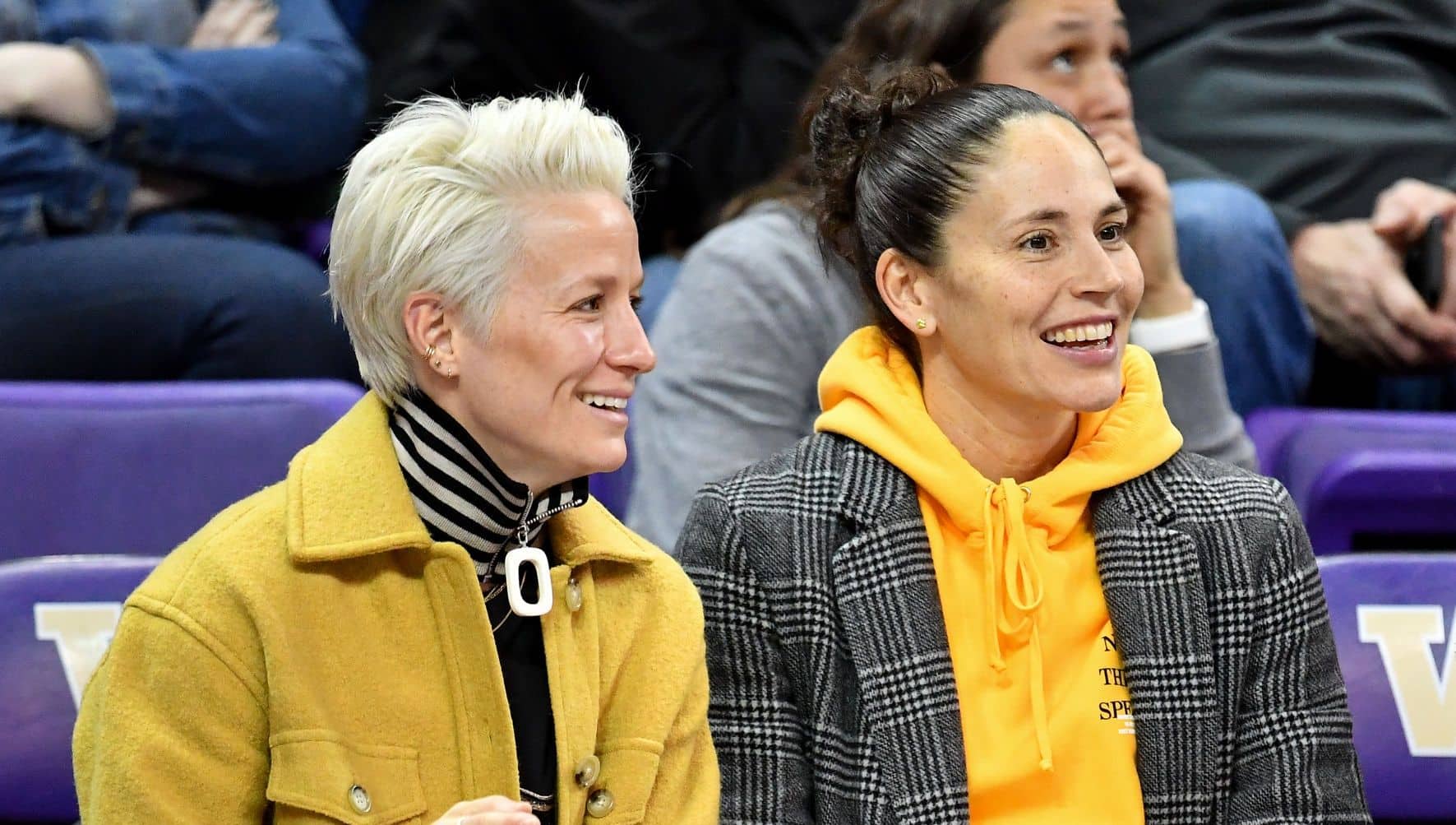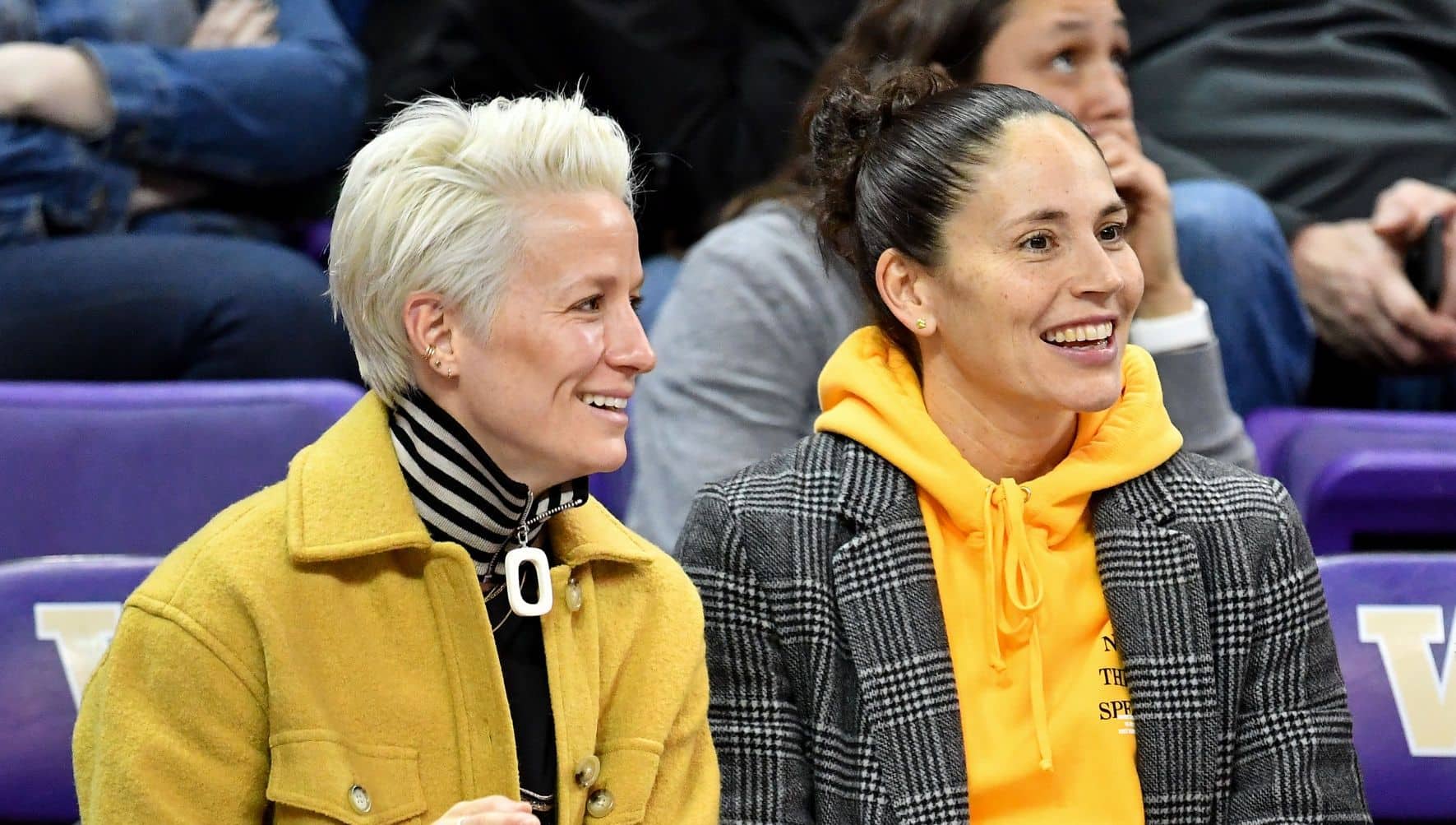 Sue is a 3-time WNBA champion, a 4-time Olympic Gold Medalist, a 4-time FIBA World Cup Gold Medalist and, a 5-time EuroLeague Champion. These are just the professional honors. She also won a lot during her schooling years. She also has multiple individual awards. Sue is, without a doubt, a women's basketball great.
Bird and Rapinoe started talking at the Rio Olympics. They knew each other, but, they rarely talked even though both of them lived in Seattle.
The conversation between them was sort of a revelation. They first decided to be friends. It was convenient since they lived in the same city.
The couple started dating in September of the same year. Rapinoe and Bird found love and companionship in one another. The relationship blossomed and, they now live together in Sue Bird's condo.
The two are loving and affectionate towards each other. Sue and Rapinoe show this love and affection in all the interviews that they do together. The fact that they are a famous lesbian couple gives them a lot of publicity. They have learned to embrace this publicity by openly showing the love they have for each other.
Bird is fiercely competitive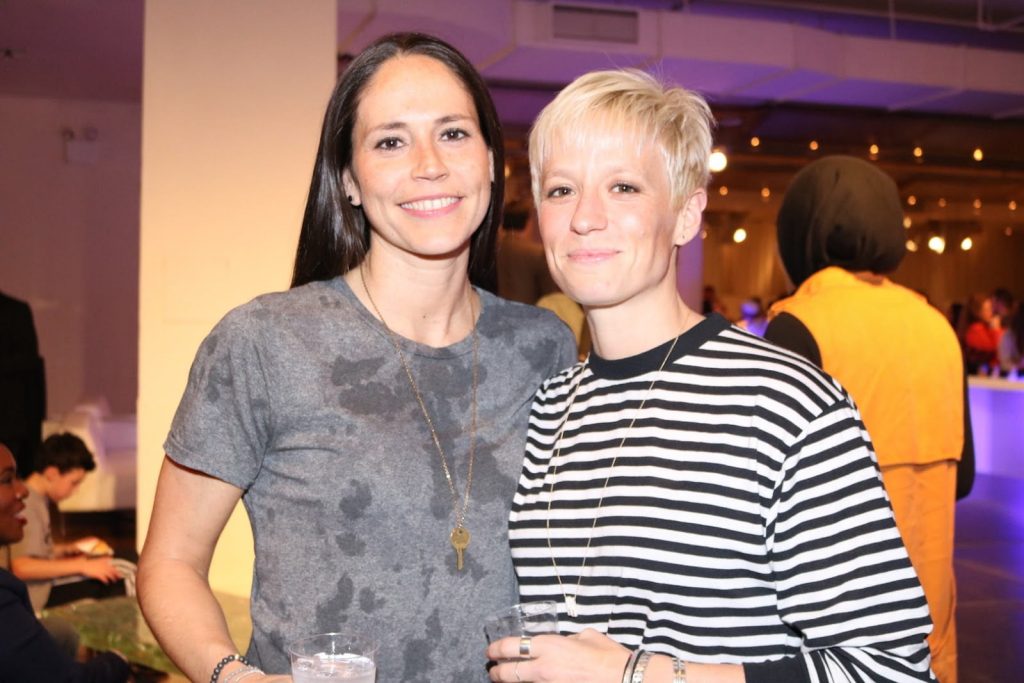 Bird loves winning. Losing is an idea that she can't stomach. Her close friend, Brad Barnett, is usually on the receiving side of her competitiveness.
They once got into a one-on-one basketball game that got pretty heated. The ball rolled to the other side of the gym and, for 20 minutes, none of them was willing to get the ball. Eventually, Bird decided to get the ball and, she chose to walk away with it.
When Bird was 7, she finished second in a track event. She was racing girls that were much older than her. Sue was furious and, she almost bit the winner were it not for a timely intervention by Barnett's father.
She is also fiercely competitive during basketball matches. Bird moved from Syosset High School due to lack of competition. She was the best at her school and, there was no competition. There was more competition at Christ the King Regional High School, but she was still one of the best.
Anyone who's faced Bird on the court will tell you that she is no pushover. You will have a torrid time trying to defend her plays. She is gifted in attack as well as in defense. Bird will dribble past easily, but, you will have a difficult time trying to do the same to her.
Rapinoe has also experienced Bird's competitive side. Rapinoe is an accomplished football player and, she doesn't like to be outdone. The bone of contention is who between them is a better athlete.
They admit that none of them can concede defeat. Bird accepts that Rapinoe is better when it comes to speed on her feet. Conversely, Rapinoe concedes that Bird is better at reactions and agility. However, they can never agree on who is better overall.
She prefers to keep her matters private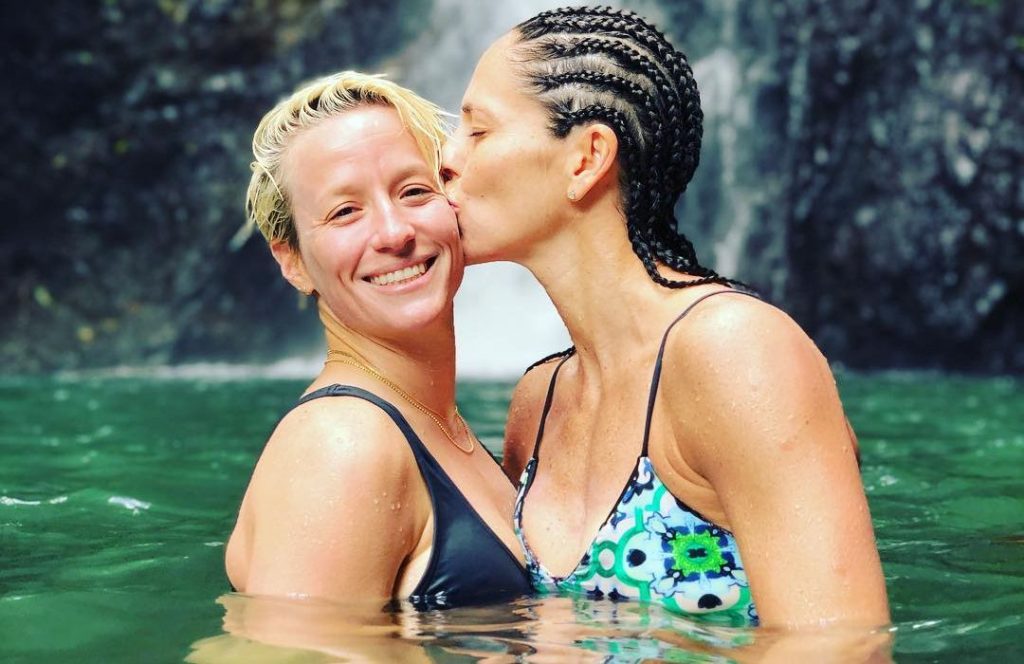 Bird values privacy a lot. She doesn't like to burden people with her problems. Her confidants are her family, her closest friends, and Rapinoe.
Everybody loves her, but nobody knows her. Even some of her teammates don't know her. The media love to hang around a successful basketball player. Sue is no exception. She looked like she was heading for stardom from a young age and, she has had to deal with the media for most of her life.
However, she rarely gives anything away. She has always put a lot of thought into what she is going to say. For instance, only a few people knew that she was a lesbian before her relationship with Rapinoe got out.
Her family and close friends have known this for many years. She told them after she started her professional career in Seattle. At the time, LGBTQ matters were not talked about as openly as they are today. Therefore, she decided to keep it a secret.
Even when matters got better for the LGBTQ community, she still decided to keep it secret. She had numerous opportunities to tell the world, but she chose to keep it to herself. The situation is different with her lovely partner, Megan Rapinoe.
Megan is the polar opposite of Bird when it comes to speaking what is on her mind. Rapinoe came out at a very early age and was not afraid to tell it to the world. She is a strong advocate for the recognition of LGBTQ rights.
Sue is no longer as secretive as she used to be. It is partly because of her experience growing up as a lesbian player. However, it is mostly because of the support she gets from Rapinoe. She is no longer afraid to talk about LGBTQ matters.
Sue is, at times, asked why she failed to come out sooner. She answers that she was being herself and it wouldn't have changed anything. Bird also states that it wasn't the right time.
Rapinoe is fascinated by how Bird expresses herself. Sue can express her opinions without excluding anyone that's listening. She can easily capture the attention of her listeners. Rapinoe admits that this is a skill that she needs to work on.
Bird's desire to shut herself from the world has had some undesired effects. Her worst experience was when her mom's partner died. He was not Bird's biological father, and he had not participated in raising her. However, they were very close.
He died right before the London Olympics in 2012. After the funeral, Bird went to the Olympic Games and, came back with a gold medal. She admits that she was sad, but she managed to hold everything together.
She appeared okay until she played her first game of the WNBA season. She broke down at halftime. Everything that she held in burst out onto the surface. She chose to sit out the 2013 season to recover and rest. It was one time where she couldn't hold it together alone. She needed to be at home with the people she loved.
She is a fighter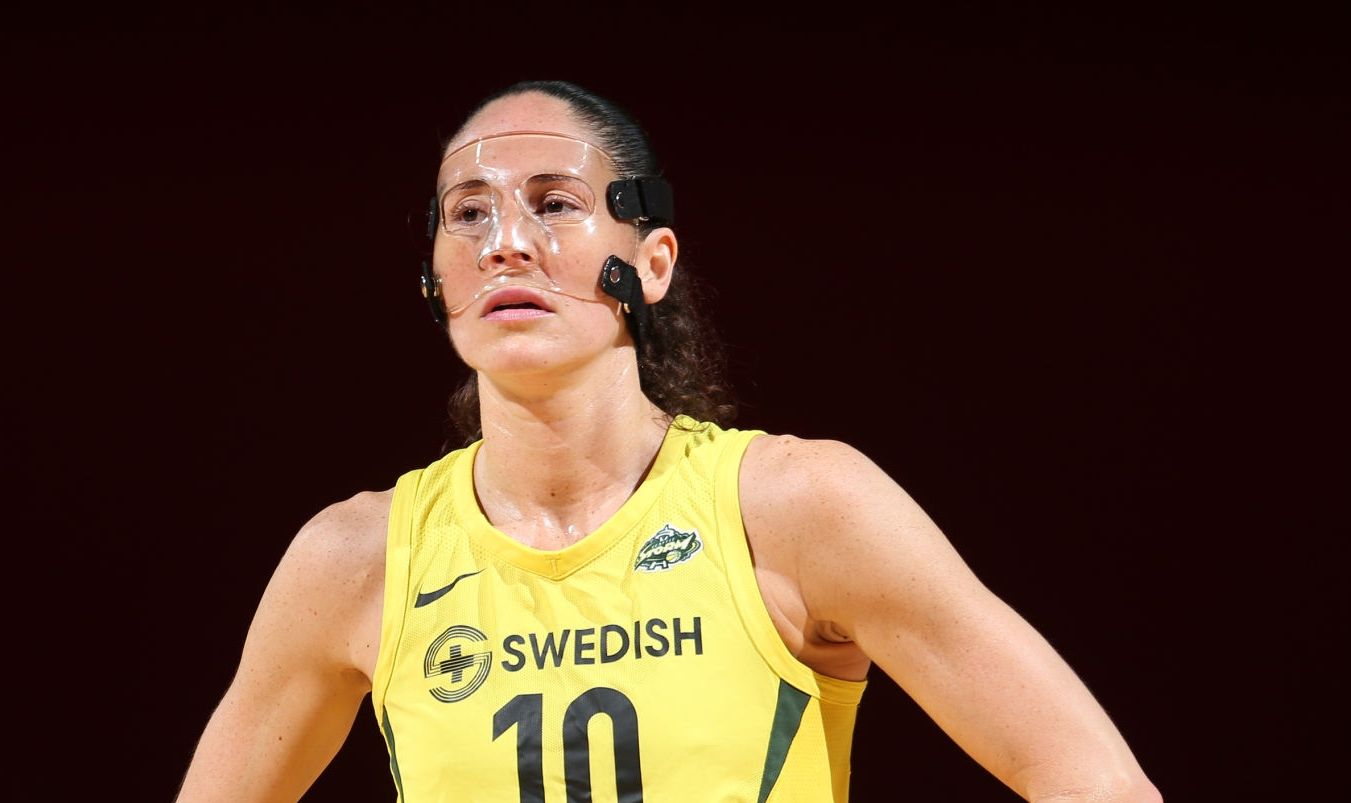 Sue may have achieved a lot, but she has collected a few injuries. She suffered her first injury when she tore her ACL in her first season with UConn. Her recovery was not easy, but she pulled through. Her coaches were amazed at how Bird recovered from the injury.
Sue was not concerned about her injury. She believed in her ability to recover. Bird successfully overcame her injury and led UConn to two titles. She has had a total of 10 surgeries during her career. She never allows her injuries to weigh her down. Bird always comes out better after each setback.
She has been forced to change her diet to keep herself fit. She is no longer the 20-year-old who burst onto the scene in the late 1990s. Her body demands that she eats better and that she sleeps better. Bird's change of diet is one of the reasons why she has stayed in the game for so long.
Bird has encouraged Rapinoe to take up her dieting and sleeping regimen. It has worked out well for Rapinoe as she feels in better shape than ever before.
She is a role model for many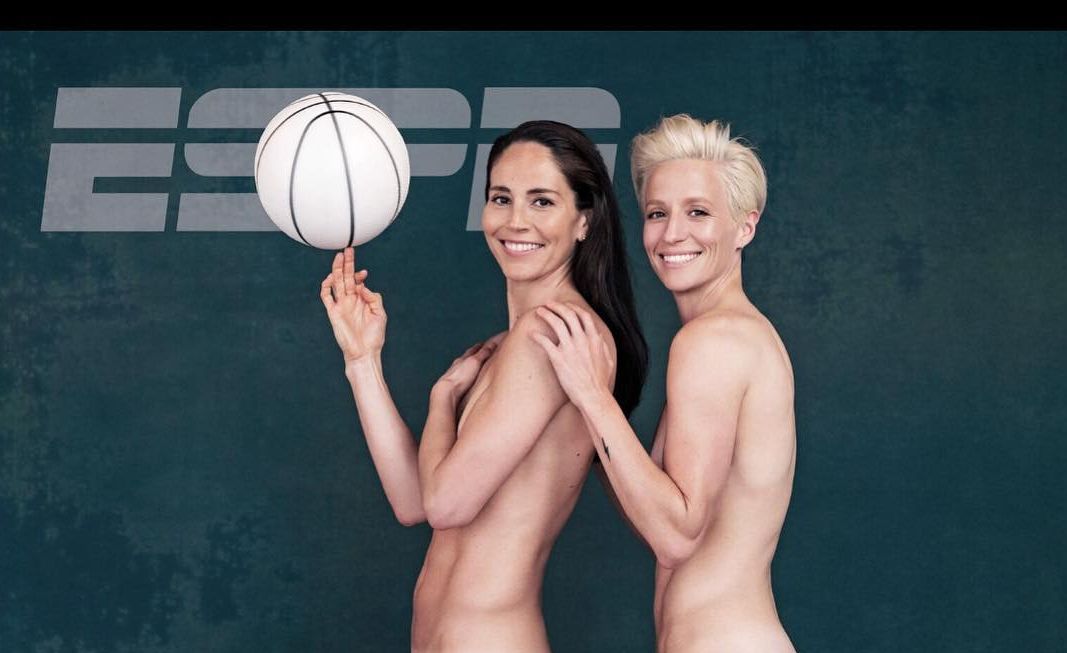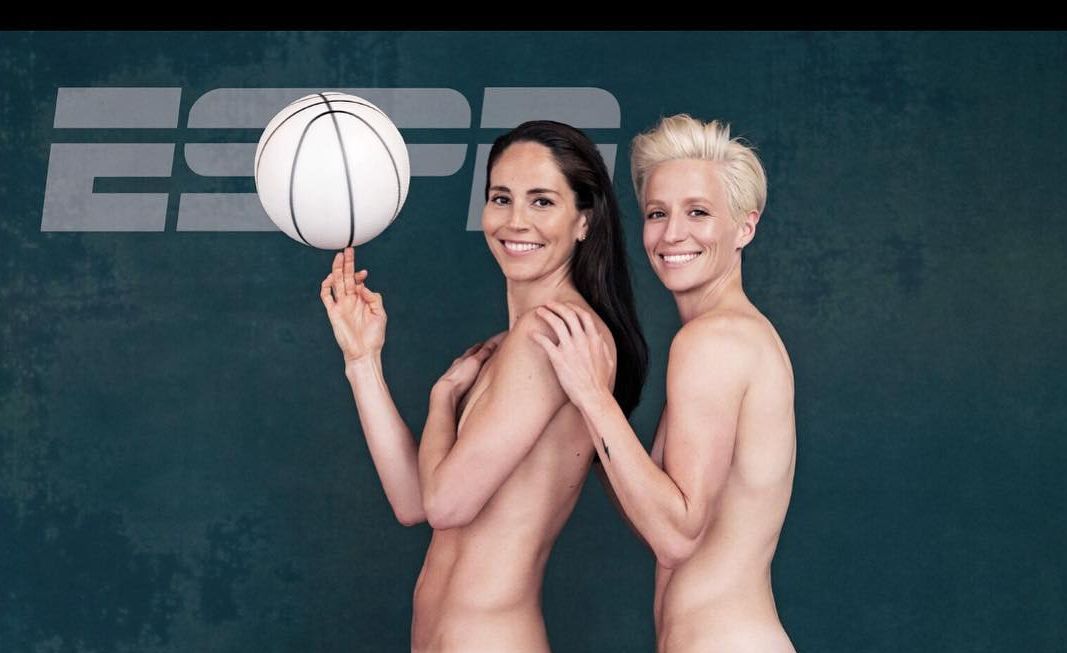 Bird's success means that she is a role model for many people. Men's basketball star, Kyrie Irving recently stated that Bird inspired him to pursue a career in basketball. They met at the 2016 Olympics and, they are now close friends.
Bird admits that female basketball players approach her seeking advice on how to survive in the sport as a member of the LGBTQ community. She doesn't shy away from supporting and advising the players that come to her.
The LGBTQ community has made great strides since the time that Bird started playing. The community is now able to function equally in society. However, discrimination is still rampant in the sporting industry.
Some players can get overwhelmed by the discrimination they get for being different. Bird comes in to help struggling players. She advises young players on how to ignore the hate and to focus on achieving success.
It will get better for the LGBTQ community. However, there will still remain some characters that still discriminate against LGBTQ people. Sue is a source of support and inspiration for them. She is the lighthouse in the night that shows them that they can succeed in the face of adversity.
She plans to stay to keep playing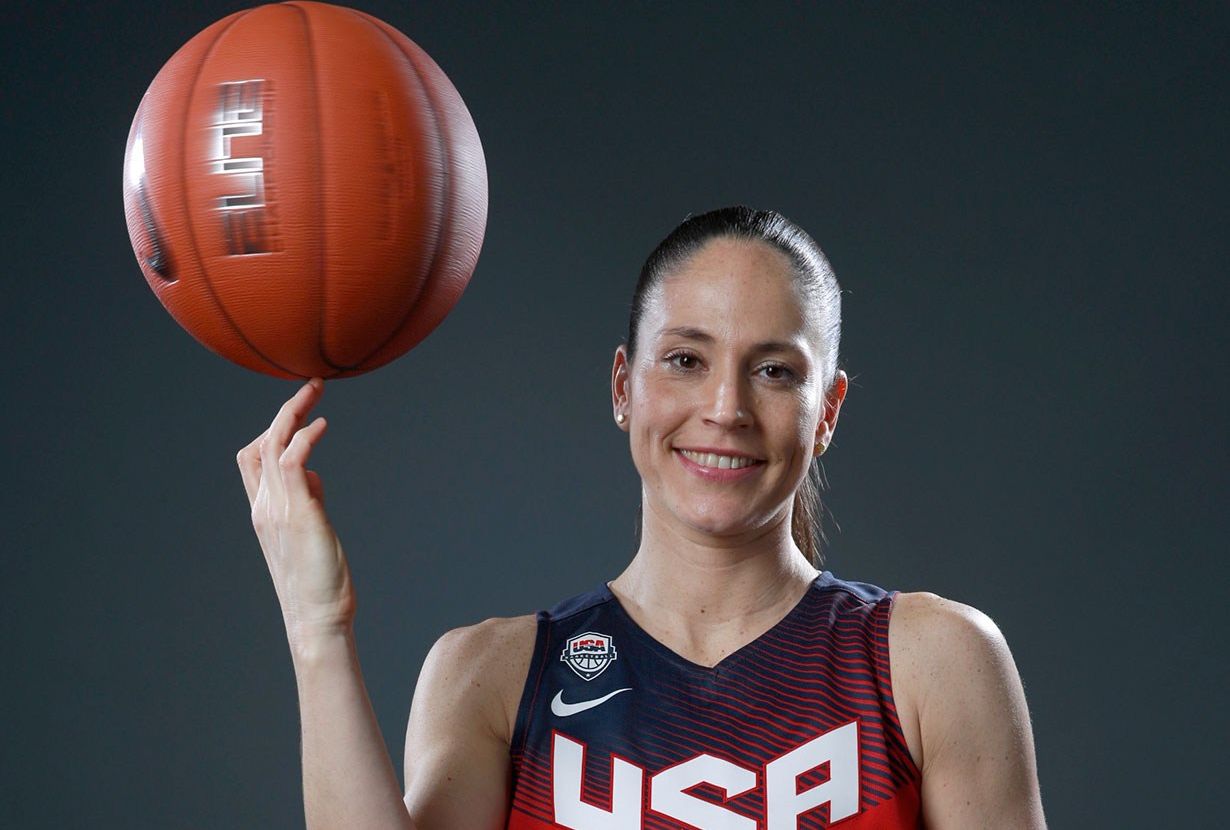 Sue is still going strong as a basketball player. She led her Seattle Storm team to another title in 2018. A couple of years earlier she was contemplating a move away from the Seattle Storm.
Her 2014 season was sluggish. She had just come from surgery and, her body didn't feel right. The Seattle Storm had also started rebuilding their team. A couple of old teammates had left the team and, Bird felt like following.
She contemplated moving back to Connecticut to play for New York Liberty. She would be closer to her family there.
However, she decided to stay. She got fitter and signed a contract extension. The team signed some fresh faces and, she won another championship ring in 2018. She was happy that she decided to stay.
Bird has decided that she wants to continue playing for as long as possible. She feels that she can maintain peak body condition with her current diet plan.
Bird has a lot of options of she decided to retire from the sport. She can go into coaching or broadcasting. She has many options ahead of her. What is certain is that she will keep on playing for as long as she can.
Also Read: The Untold Truth Of Alex Morgan's Husband, Servando Carrasco
---