You probably feel like you've watched everything interesting on Netflix. The quarantine period has been going on for a while now, and Netflix might start to become a bore. We suggest that you tune in to the new Netflix teen-drama series Outer Banks. The series has taken the internet by storm, and it has received high ratings from both fans and critics.
The teen-drama genre has been widely explored by writers and producers, especially on Netflix. Shows such as Riverdale and 13 Reasons Why spring into mind. However, Outer Banks introduces a new dimension in the teen-drama narrative. We can guarantee that the show is unlike anything you've seen before.
This piece will delve into everything you need to know about the show from its production to a possible second season.
The series is set in North Carolina but it was filmed in South Carolina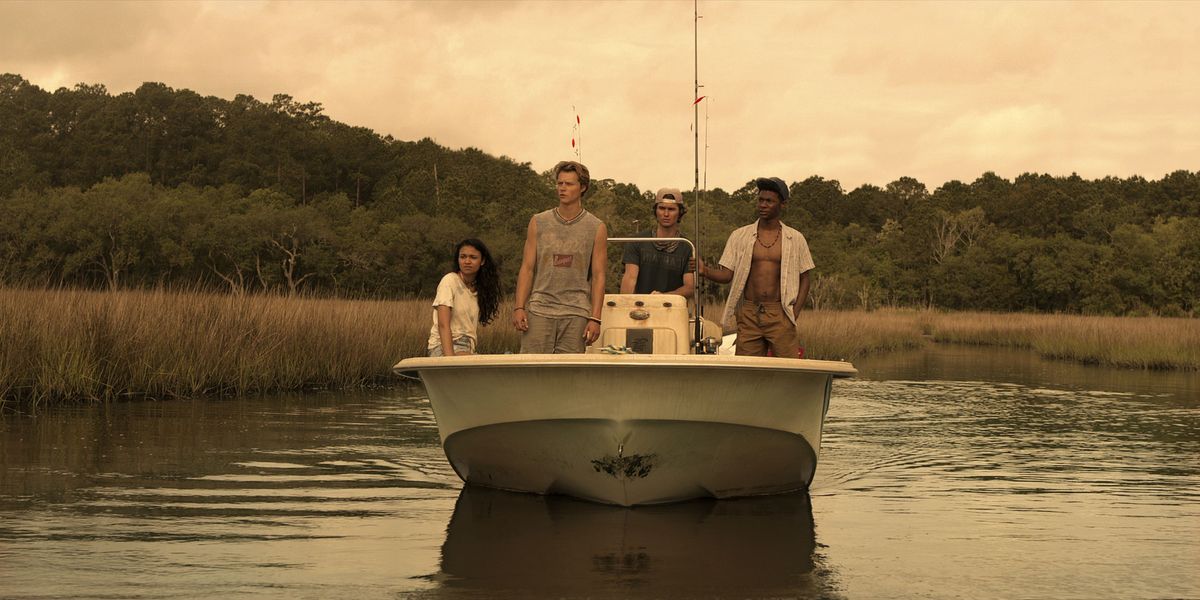 Season 1 of Outer Banks primarily takes place in the Outer Banks shores of North Carolina. So you would assume that filming took place in North Carolina. Well, that was the plan, but a controversial piece of legislation changed the filming location to South Carolina.
The law in question was the controversial 'bathroom bill' which provided that people were only allowed to use bathrooms in government offices that corresponded with the sex listed on their birth certificates. After protests by the National Collegiate Athletic Association, North Carolina passed an amendment which allowed the city of Charlotte to keep LGBTQ protections but barred other municipalities from passing laws that protected the LGBTQ community until December 2020.
The show's creator and resident of North Carolina, Jonas Pate, told the Fayetteville Observer:
"This tiny law is costing this town 70 good, clean, pension-paying jobs and also sending a message to those people who can bring these jobs and more that North Carolina still doesn't get it."
The city of Charleston became the home for the show. Netflix and the show's producers did a great job of making South Carolina look like North Carolina. However, there was one discrepancy that several keen-eyed fans noted. A scene in the show suggested that the land-locked town of Chapel Hill was accessible by boat from the coast.
Chapel Hill is about 250 miles away from the coast. When quizzed about it, series producer Jonas Pate stated that an editing error led to the slip. He told The News & Observer:
"I don't want people to think that we don't know Chapel Hill isn't near the coast… In the original script, they took a ferry from an island to the coast then took an Uber to Chapel Hill. But that scene of them getting into the Uber and driving to Chapel Hill was cut, and never even shot. We cut it not realizing that we would imply Chapel Hill was on the coast."
The show has more to offer than you can imagine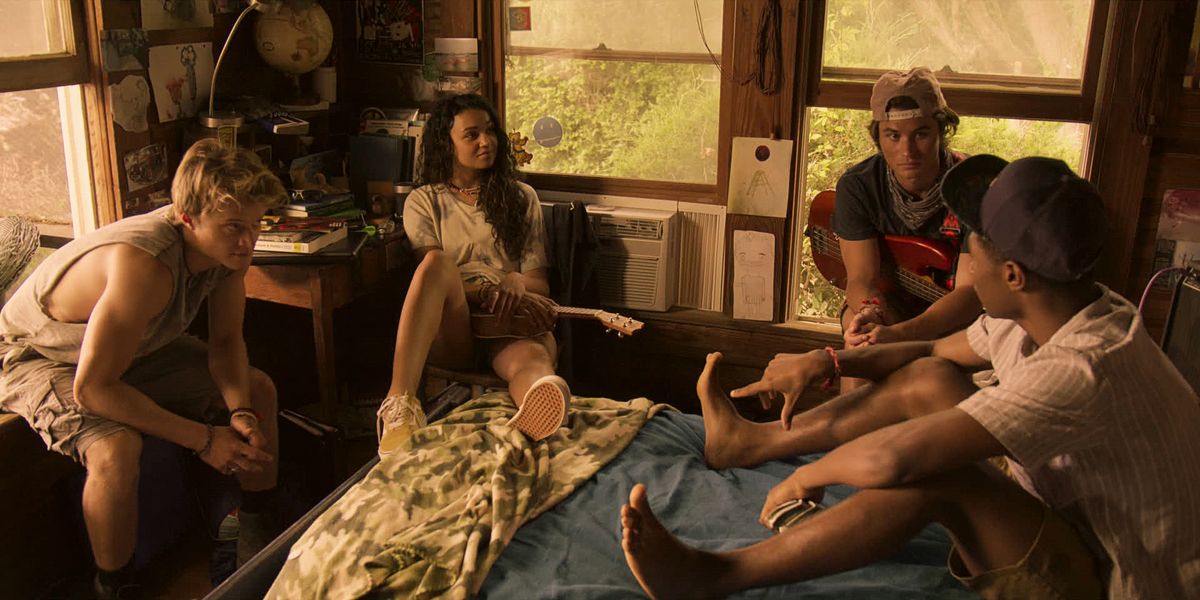 The hype surrounding Outer Banks isn't misplaced. As stated above, the show provides a breath of fresh air in what is becoming a saturated teen-drama genre. Summer is currently on the horizon, but you might not get to enjoy it as much as you'd like. Outer Banks has got you covered, as most of the times, the characters of the show are either in their swimsuits, or stripping to get into their swimsuits.
The characters on the show are attractive, to say the least. The likes of Chase Stokes (John B), Madison Bailey (Kiara), Madelyn Cline (Sarah), and Austin North (Topper) will give you quite the taste of summer. Where there are teens, there is romance, and in Outer Banks, there is also murder and an unlikely adventure.
The teens in the islands of Outer Banks are split into two: The Pogues and the Kooks. The Pogues live in the south side are come from working-class families while the Kooks live in the affluent north side. As you might imagine, the Kooks and Pogues don't get along, but they soon find a common purpose in finding a lost ship with $400 million in gold.
The rivalry between the Pogues and Kooks extends to their parents, and it leads to the death of John B's father. So the two rival factions set out to find the treasure, and they end up unearthing more than they had bargained for. Unlikely alliances and romances form and buried secrets come into the light.
The last episode of Outer Banks had absolutely everything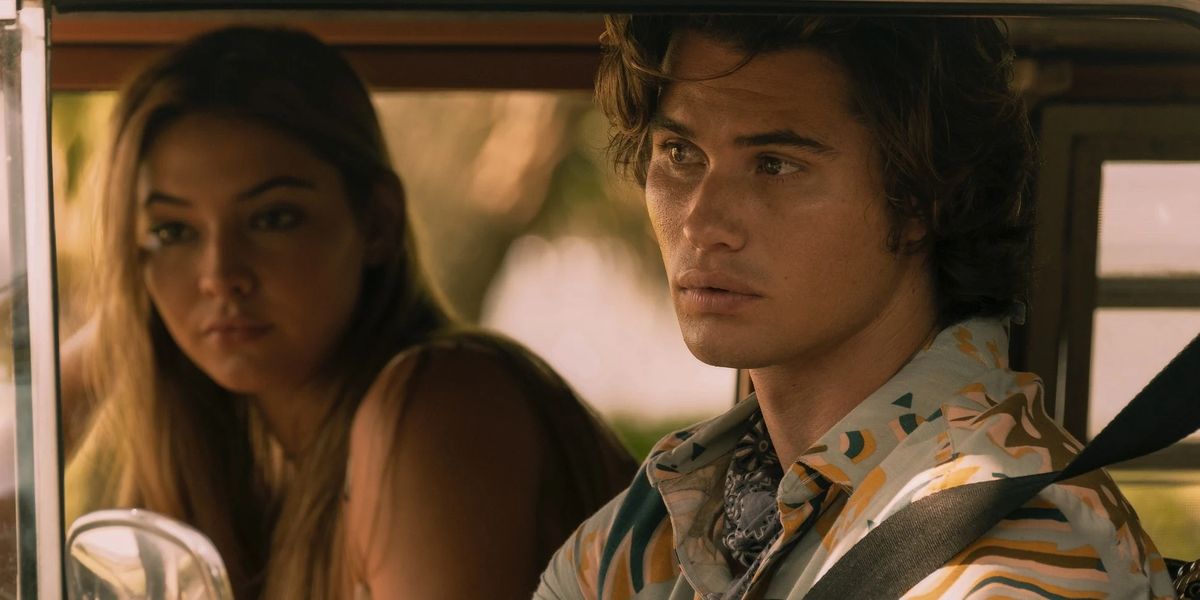 The first season of Outer Banks has ten episodes that take you for an incredible ride. You cannot predict the show's ending even on episode nine. Chase Stokes (John B) told Refinery 29:
"This show has mastered the cliffhanger. I think the season 1 finale takes the cliffhangers of episodes 1 through 9 and just shoves them in the trash can and says, Ta-da!"
The last episode (Spoiler Alert) saw Sarah dumper her Kooks boyfriend Topper for John B. The unlikely romance was made more bizarre by the fact that Topper helped Sarah and John B at the end of the episode. Madelyn Cline talked to Glamour about Topper's decision:
"Topper is the poster child for those relationships you're in where you have these really deep insecurities, and you let those insecurities just absolutely wreck you and wreck the person you're with. I think the reason he helped is that he really does love Sarah. That's why he did end up sacrificing his relationship with her, so that she could be happy."
It was also revealed that Sarah's dad killed John B's dad, and he was going to jail for it. His relationship with Sarah seems over, but we can't be sure because Sarah sailed into a storm with her new lover John B. The duo miraculously survived, and they are on their way to the gold in the Bahamas. Back at home, the relationship between Kiara and Pope continued to baffle fans. Pope confessed his feelings to Kiara, and she turned him down. However, that romance is anything but dead.
The writers have revealed that season 2 will start in the Bahamas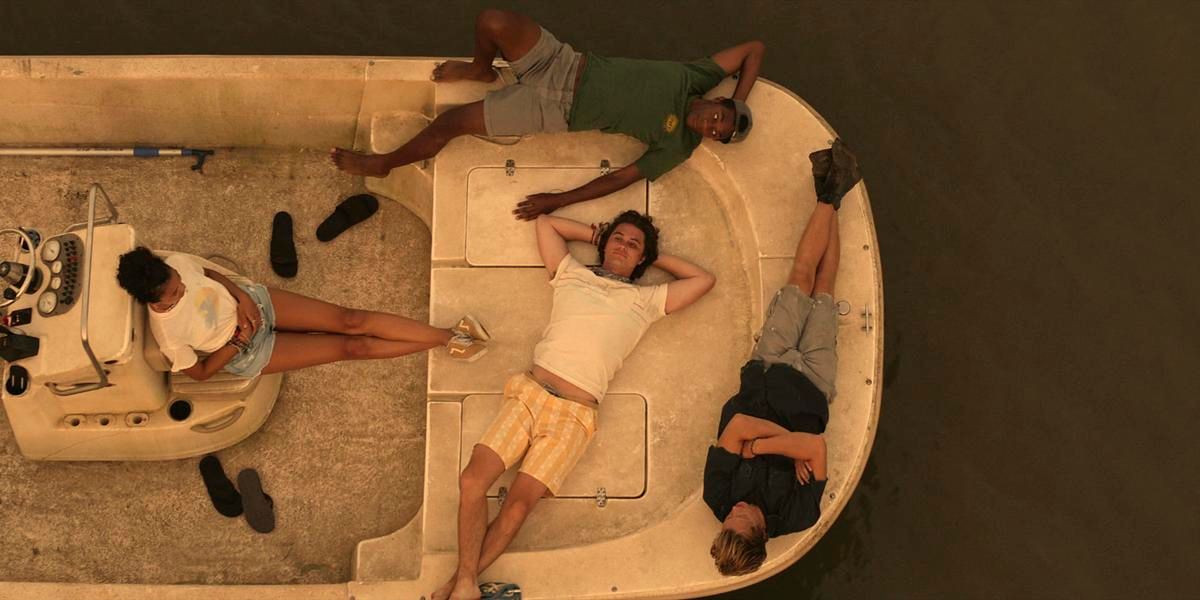 After recovering from that blockbuster final episode, you probably want to know when season 2 will come out. It takes about a month for Netflix to decide whether a show is worth renewal, but there is hope because the writers have already started working on season 2. Jonas Pate told USA Today that season 2 will begin in the Bahamas and that new villains will be introduced. He also stated that the series would return to Outer Banks.
Madelyn Cline also stated the same when talking to Glamour:
"They're [Sarah and John B] just in this honeymoon phase of 'We've run away from home, we're in love, we're in this beautiful place, and there are no problems.' I would really love to see everything they've been running from catch up to them. I think they might have to go back to the Outer Banks because of the Pogues and confront all the things they've been running from."
The actors on the show are contributing to what they want to see in season 2, but Chase Stokes stated that they are giving the writers enough space to come up with season 2. He told Refinery29:
"Shannon is one of those guys who sits in bed 15 hours a day with a laptop like this and just types his life away. He's a perfectionist. So I know that if we try to pester him too much, then it's taking away from his craft."
At the moment, we have to be content with one season of Outer Banks and hope that an announcement for the second season is on the way.
---