Ten years after she became the youngest world champion surfer, Carissa Moore has become the first women's surfing champion at the Olympics. A rainbow-filled sky provided the perfect backdrop for a showdown between Moore and South Africa's Bianca Buitendag. Carissa edged out Bianca by scoring more waves on her board.
Moore started surfing on the shores of Waikiki in Hawaii. She established herself as a surfing prodigy by winning 11 NSSA amateur titles. Carissa swiftly rose the ranks, and in 2011, she edged out Australia's Sally Fitzgibbons to become the youngest ever world champion surfer. Carissa replicated her success in 2013, 2015, and 2019.
Carissa clashed with her mom after her parents divorced when she was 10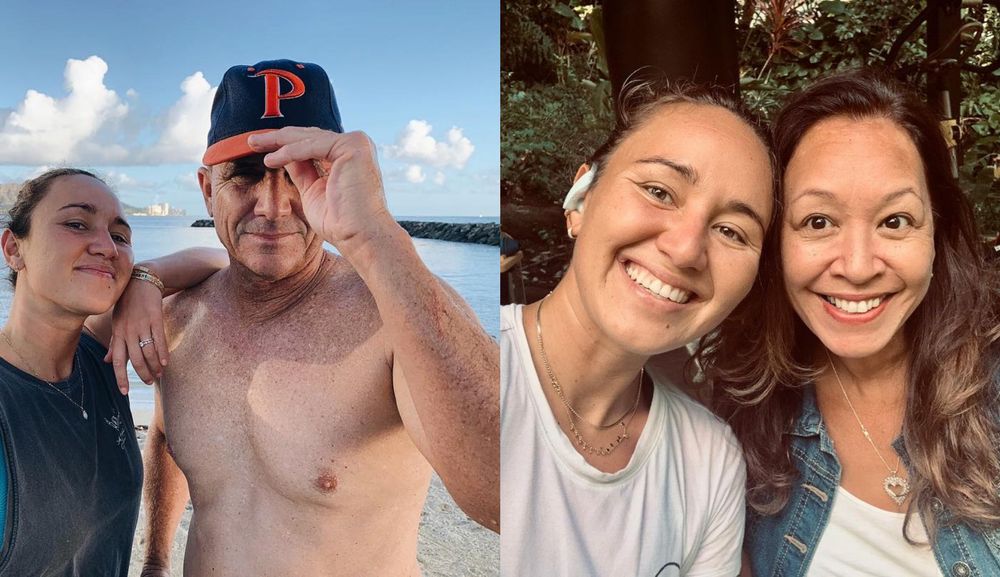 Carissa Moore was born on 27th August 1992 in Honolulu, Hawaii, to Chris Moore and Carol Lum. Chris, an open-water swimming champion, shared his love for the open water with Moore by introducing her to surfing.
Moore loved it, and the pair soon started surfing before and after school. "My dad taught me how to surf when I was about four or five years old at Waikiki Beach and I was immediately hooked," Moore writes on her blog.
Carissa told Redbull that Chris made her fall in love with surfing so she could always stay close. "He wanted to find a way to keep me home," Moore said. "If I fell in love with the ocean, I wouldn't move very far."
Unfortunately, Carissa had to move after Chris and Carol divorced when she was 10. Carol moved to a landlocked area, which meant that Carissa couldn't swim when she stayed with her mom. "I didn't surf when I was with my mom," Carissa said.
Moore's frustration soon boiled over and affected her relationship with Carol. "Her and I butted heads for a while, especially in high school, and we were barely on speaking terms for two years," Moore told Surfer.
Thankfully, Moore and Carol repaired their relationship and are on cordial terms. Carissa continued: "I'm really thankful for all she's done for me. She taught me to fight for what I want and to be strong. These days, our relationship couldn't be better."
Moore credits her dad for pushing her to surfing success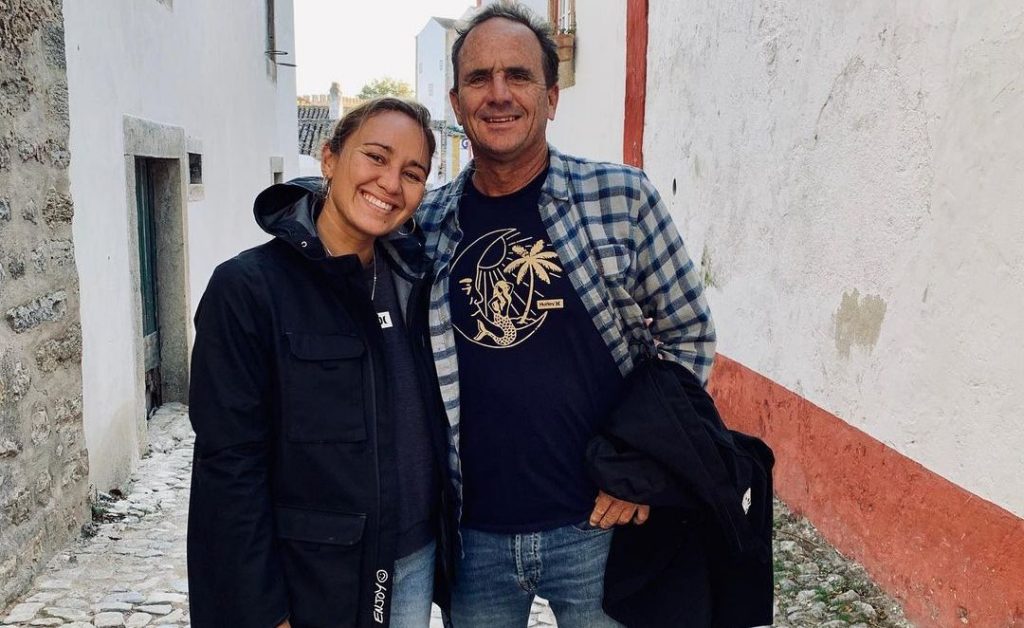 Moore surfed as much as she could when she stayed with her dad in Hawaii. When Carissa was 12, she informed him of her desire to become a world champion.
"I remember having a conversation with my dad on a car ride home from the beach," Carissa told Red Bull. "I told him, 'I want to be the best in the world.'"
Chris became Moore's coach and, at times, harshest critic. In the book First Priority, Chris wrote that he once criticized Carissa so harshly that she thought about quitting surfing. Carissa had lost a surf contest, and Chris was not happy with her tactics.
"We're in the middle of a supermarket on the North Shore of Oahu," Chris writes. "Carissa is crying. She wants to quit. It's pretty much all my fault." Chris modified his approach and watched Carissa ride the waves to the World Championship titled.
Chris served as Carissa's coach and personal assistant. The book describes how he helped Carissa prepare for events by warming up hot packs for her feet during cold-water events. He also advised her on the best spots to train for different competitions. In her interview with Surfer, Carissa showered praise on her dad:
"He's a big-picture guy. He's really smart, strategic and has been a big influence in my training. He encourages me to take time off when it's necessary and helps me keep a cool head. And you wouldn't think it when you saw him on the beach looking really serious, but he's also really funny when you get to know him."
---