Mark Wahlberg is one hell of a talented man. He is an actor, a producer, a businessman, a rapper, a singer and a songwriter. Mark has a lot of fans around the world but, his biggest fan and motivation is his wife, Rhea Durham.
He started out as a rapper with the stage name Marky Mark. He was the frontman for the group, Marky Mark and the Funky Bunch. Mark made his film debut in the movie Renaissance Man. He then went on the star in movies such as Fear, Boogie Nights, The Departed, and The Italian Job.
His more recent films include Daddy's Home, The Other Guys, and Ted. He has also produced films such as Entourage, Ballers, and How To Make It in America.
Mark is hugely successful, but he had a rough childhood. He was a wild character, and he often found himself in trouble. Mark dealt with his wild side when he became an actor but, he still enjoyed living life on the fast lane.
All that changed when he met Rhea Durham. She calmed him down, and it allowed him to focus on his career. Rhea is the reason behind Mark's incredible success. Rhea and Mark have been together for a long time, and they are still going strong. They are happy and in love.
Keep reading to find out more about Rhea Durham.
She is a famous model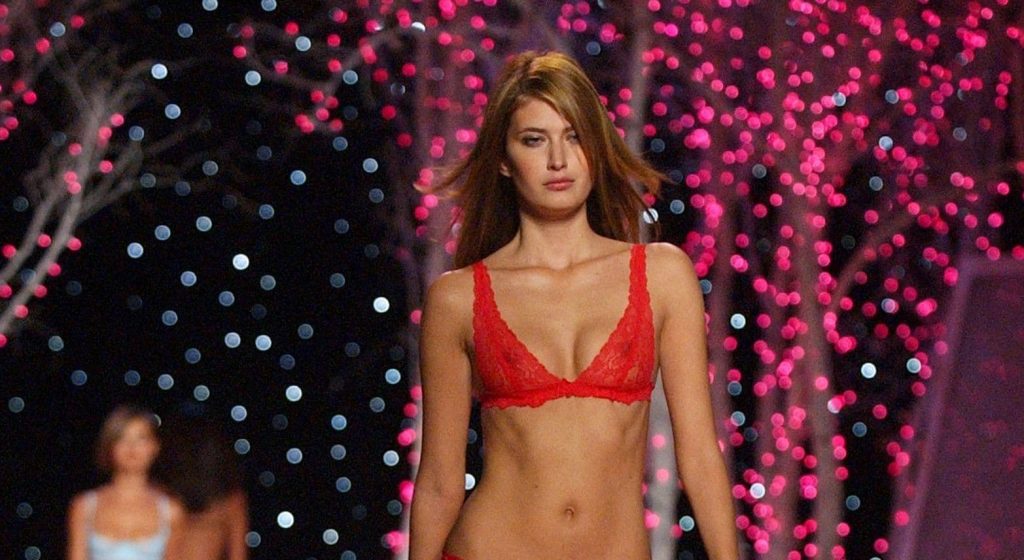 Rhea was born on 1st July 1978 in Lakeland, Florida. She grew up alongside a younger brother and a younger sister. Rhea attended Lakeland Senior High School.
Rhea's modeling career took off when she signed with IMG models. The famous modeling company advertised her to the world, and she soon became a hot commodity. Rhea stared on the covers of magazines such as Elle (United Kingdom and USA versions), French Vogue, and Marie Claire.
She has also featured on editorials in magazines such as Mademoiselle, Clara, Elle, and Cosmopolitan. Rhea also modeled on the Victoria's Secret Fashion Show in 2000 and 2001.
She has also worked with many top fashion designers such as Gucci, Versace, Chanel, Carolina Herrera, and many more. She has also featured in ad campaigns for Christina Dior, Calvin Klein, Louis Vuitton, Tommy Hilfiger, and many more.
Rhea became a model by accident. Model Scouts, a modeling agency in Florida, organized a contest for models at a local mall. Rhea happened to be at the mall and, the agency picked her. She had no interest in the modeling competition, but she still accepted the opportunity.
She was 15 at the time, but she was able to model and go to school at the same time. She finished her high school diploma course before becoming a full-time model. That stroll into the mall worked out incredibly well for Rhea.
She met Wahlberg in New York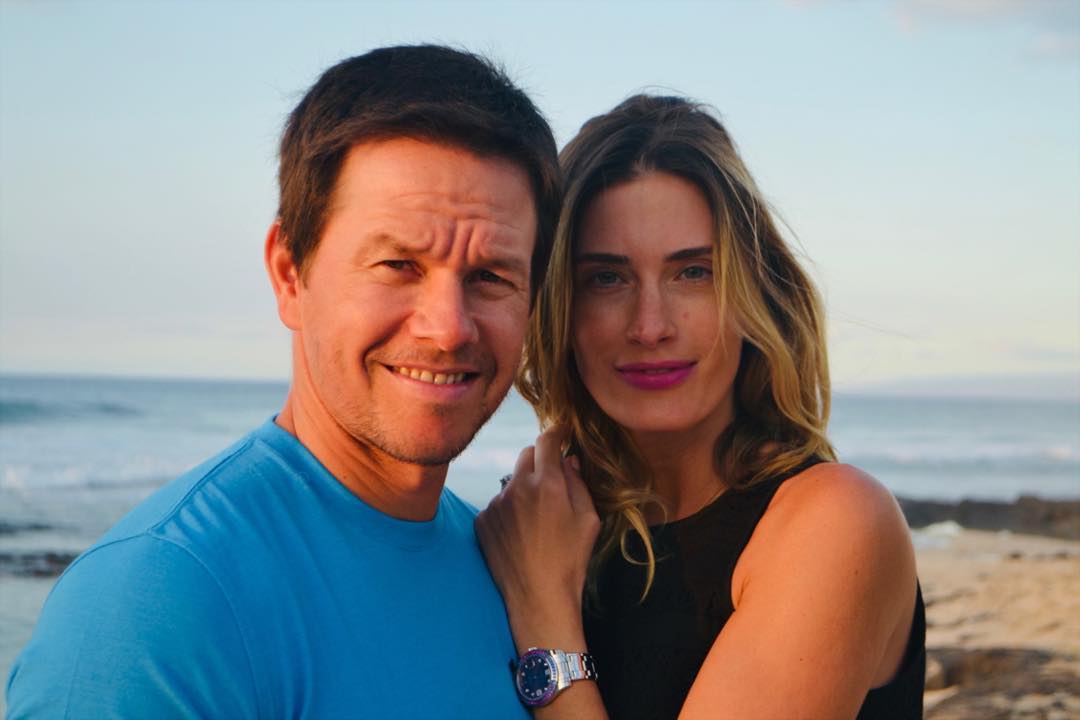 Wahlberg and Rhea met while he was doing a press junket in New York City. The couple hit it off immediately and, Mark asked her out on a date.
He asked her whether she wanted to go to church with him the next morning. Rhea agreed and, they went for their first date at St. Patrick's Cathedral in New York. The couple's first date was a success, and Wahlberg claims that he knew that she was the one.
Rhea and Mark are staunch Christians. Mark turned to Christianity during one of his stints in prison. He got in touch with a catholic priest who helped him turn his life around. He attends mass daily and, he tags Rhea along whenever he can.
Rhea made Wahlberg believe in love again. Mark told Red Bulletin;
"I was a very nice guy early on. The first time I fell in love, and I was in jail, she denied me, she didn't want to wait for me. I don't want to blame her now but my heart was broken and I decided, 'I'm never giving my heart to a girl anymore.'"
Rhea changed Mark's perspective on love. She showed him the power of true love. Mark believes that Rhea came into his life for a reason and, that reason was love.
She Got Married to Wahlberg in 2009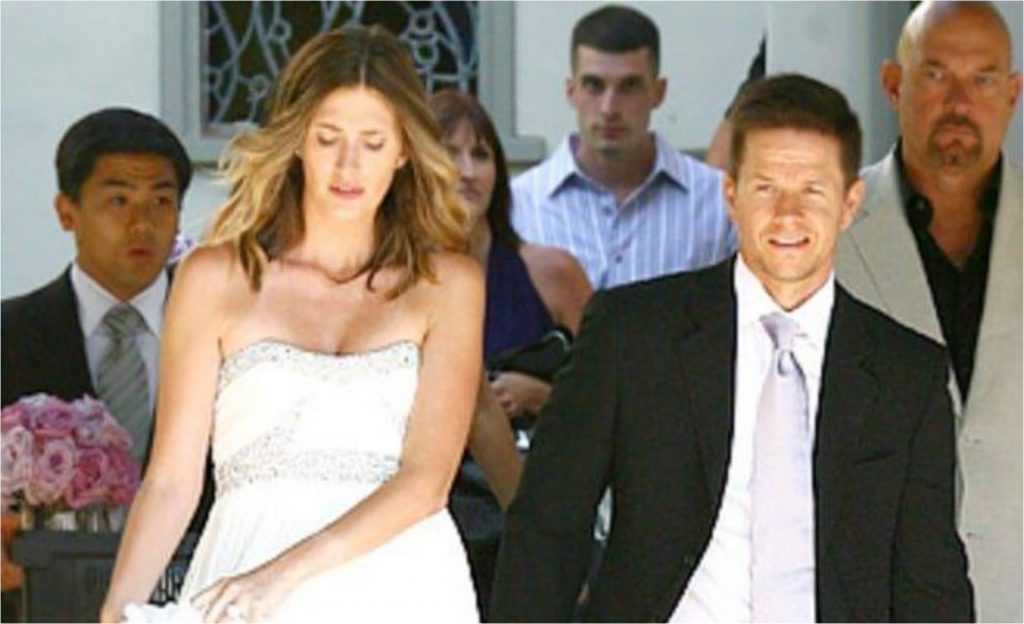 Rhea and Mark met in 2001 and, they tied the knot on 1st August 2009. Rhea converted to Catholicism to facilitate the catholic marriage. The couple got married at Good Shepherd Catholic Church in Beverly Hills.
The couple got married in an intimate ceremony attended by friends and family. Rhea wore a strapless Marchesa dress with silver embroidery. She also wore a Neil Lane diamond and platinum ring.
The couple chose a pink and purple theme for the ceremony, which lasted about 45 minutes. The couple looked happy and in love throughout the wedding.
She is the mother of four kids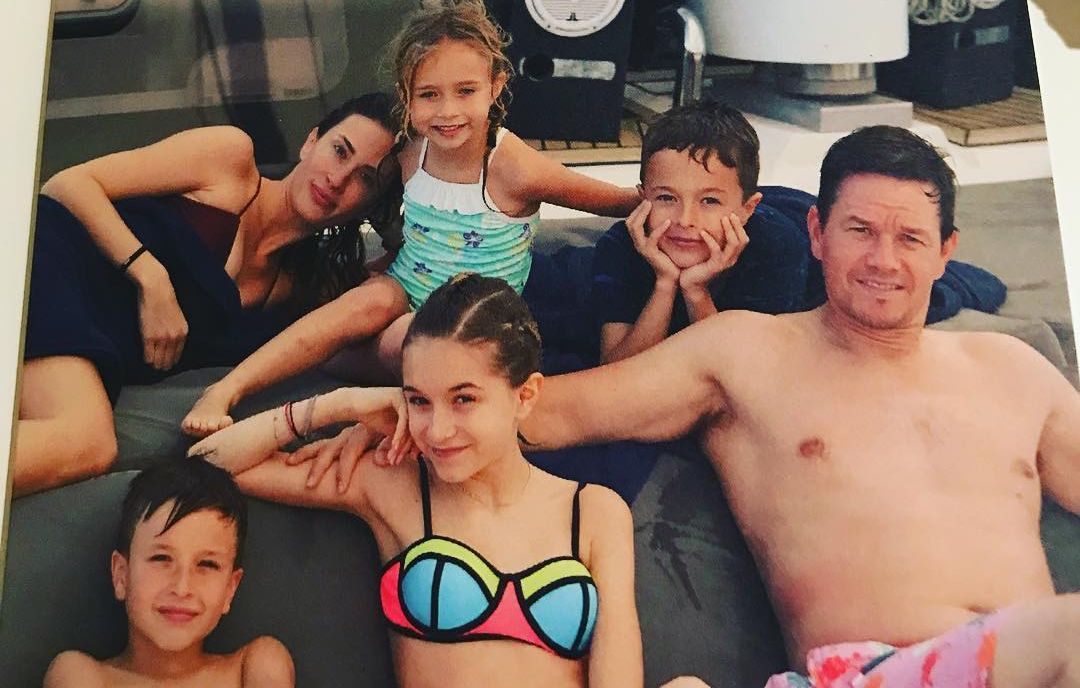 By the time Mark and Rhea got married, she had already given birth to Ella, Michael, and Brendan. Grace Margaret came soon after the wedding in 2010.
Mark told Ellen DeGeneres that Rhea always wanted four kids;
"My Wife has always wanted four, two boys and two girls, so miraculously she got everything she wanted,"
Mark also stated that it's up to Rhea to decide whether she wants more kids;
"She's saying she's done. But she still might have a change of heart! She loves being a mother, so she may end up wanting more,"
Rhea and Wahlberg take a hands-on approach when it comes to raising their kids. They are committed to spending time with the kids whenever they can. The couple is often spotted with the kids at sports games and on vacations. According to Mark, the most important things for him are his faith and his family.
Mark also admitted that the key to a happy marriage is finding time to spend with your family. Rhea and Mark chose to homeschool their kids to maximize the time they spend together.
It was hard for Rhea to manage the kids when Mark was away. Homeschooling allows the family to move together to wherever Mark is filming a movie.
Rhea and Mark still go on dates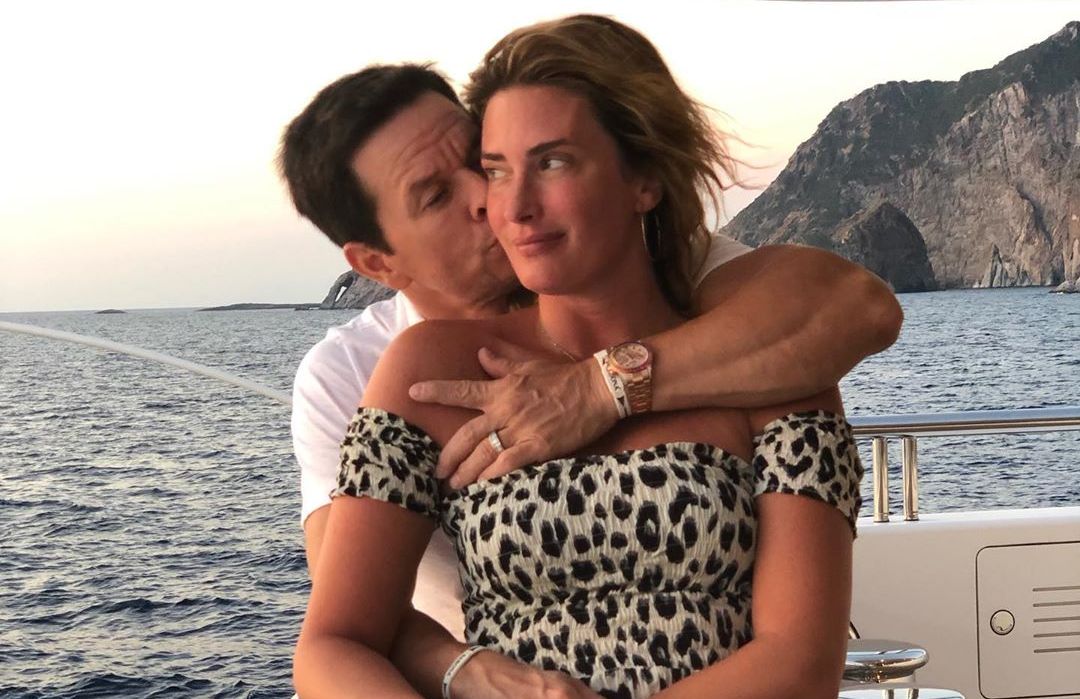 Relationships in Hollywood tend to blow up pretty quickly. However, the couple's relationship has lasted since 2001.
Rhea and Mark keep the flame alive by going on dates on every Thursday. It's a tradition that strengthens the bond between the couple. Mark told Redbook:
"Every Thursday. We'll leave the house in late afternoon and go to an early movie or just hang out somewhere. Then we'll go to dinner and catch up. But even when we go out, we like to get home to put the kids to bed."
The kids are a big part of their lives but, sometimes the couple goes on vacation to get some quality alone time. Rhea and Mark also keep the romance alive by role-playing. Mark told Ellen DeGeneres that Rhea likes it when he dresses like a handyman around the house;
"She just wants me fixing things. I wear a wife beater around the house and walk around with a hammer or a screwdriver."
She doesn't want Mark in any sex scenes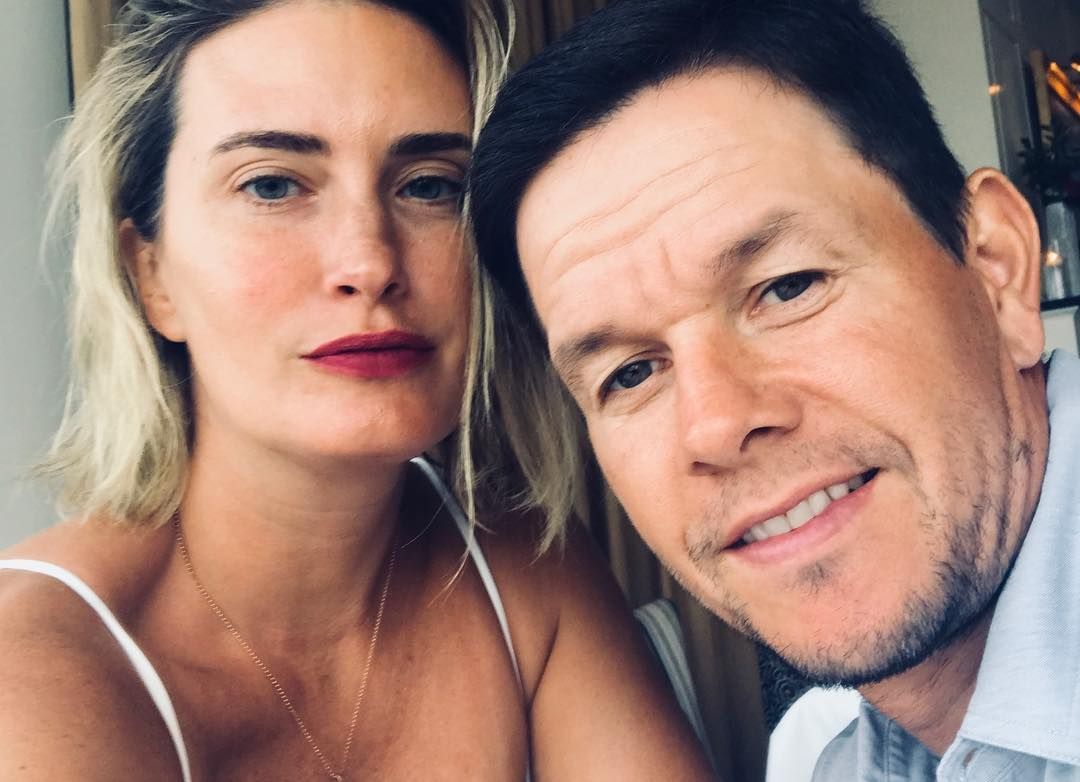 Mark Wahlberg is a talented actor and, he can play any role he wants except any role that requires him to engage in a sex scene. Rhea doesn't like it when Mark participates in sex scenes. Mark confessed to WENN;
"If it has anything to do with me kissing somebody my wife's not gonna like it so I'll fight to get it cut out. Those are the more important issues. I usually try to choose my battles wisely,"
She gives back to the community
Mark and his family started the Mark Wahlberg Youth Foundation to raise money for youth development programs. Rhea plays a crucial role in the running and management of the foundation.
Mark was inspired to start the foundation to prevent kids from having a childhood such as his. Mark was an unruly character and he found himself on the wrong side of the law a few times.
Rhea and Mark also support other charities including, the Boys and Girls Clubs of America and The Good Shepherd Center for Homeless Women & Children.
She enjoys a bit of controversy
Rhea has been known to start up a bit of online controversy. Her first controversial moment was when she criticized Calvin Klein when they chose Justin Bieber to model on an ad campaign. Mark had previously modeled for Calvin Klein and, so Rhea tweeted:
"My baby was the 1st and the best…And not to mention…wow the retouching…"
Justin's fans didn't react well to the comment and, Rhea eventually apologized to Justin. Rhea also criticized Estee Lauder for picking Kylie Jenner as their new face. She felt that Kylie didn't deserve the role.
Rhea also went after People Magazine for naming Chris Hemsworth the 'Sexiest Man Alive'. She felt that her husband deserved the title.
Also Read: The Untold Truth Of Dwayne Johnson's Partner, Lauren Hashian
---