Drake Maverick (real name James Michael Curtin) is the WWE wrestler of the moment. His name is on the lips of most of the WWE universe. Drake has stepped up his game over the past few weeks and, he wedded the love of his life, Renee Michelle.
Drake has established himself as one of the top wrestlers in the WWE. He is the current holder of the 24/7 title and the on-screen general manager of WWE's 205 Live Brand. The WWE universe loves a controversial figure, and Drake is controversial. His stock is set to continue rising.
Drake recently wed Renee Michelle and, the couple is said to be very much in love. Renee isn't as famous as Drake and, so people know very little about her.
Keep reading to find out more about Renee Michelle.
She got married to Drake in a controversial ceremony in June 2019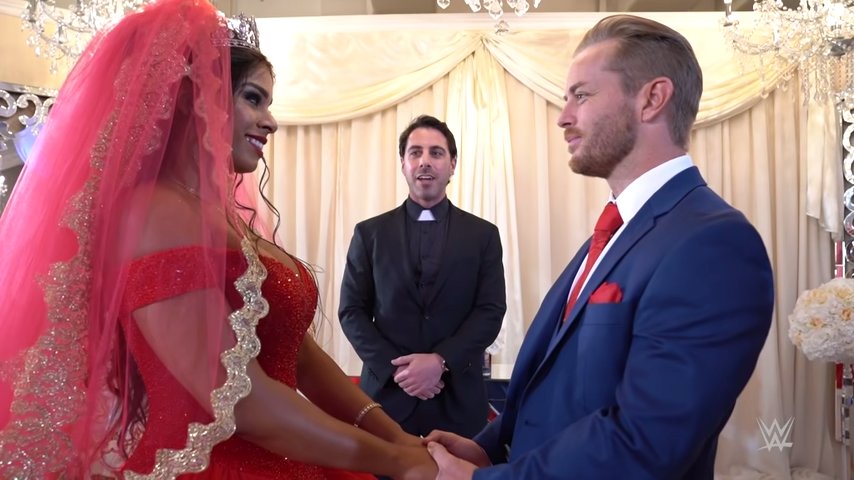 Drake proposed to Renee at the London eye in September 2018. Renee posted a lovely photo of the proposal with the following caption:
"He is my world, my rock and he completes me. I'm truly lucky to have in my life and spend it many more years to come. I love you."
However, the couple got married on June 20, 2019.
A video released by WWE on YouTube detailed a part of the wedding. Renee wore a flowing red dress with a red veil while Drake wore a blue suit. However, in the video, wrestling star R-Truth interrupted the wedding and, stripped Drake off the 24/7 title.
The rules of the 24/7 title dictate that anyone can challenge the current champion at any time as long as a WWE referee is present. R-Truth chose Drake's wedding with Renee to challenge him for the title. Renee got angry because Drake's wrestling career interfered with the wedding. She posted the following message on Twitter:
"I can't believe he allowed this to affect our wedding day! He is obsessed. The hell with this 24/7 thing…I WANT A DIVORCE!"
However, there are suggestions that the real wedding took place earlier that day. The video taken by WWE camera crews was fake and, was only taken to promote the 24/7 title narrative.
Most WWE stars attended the real wedding including Brain Strowman and Matt Hardy. It could mean that Renee's tweet was also part of the show.
The couple's honeymoon was also controversial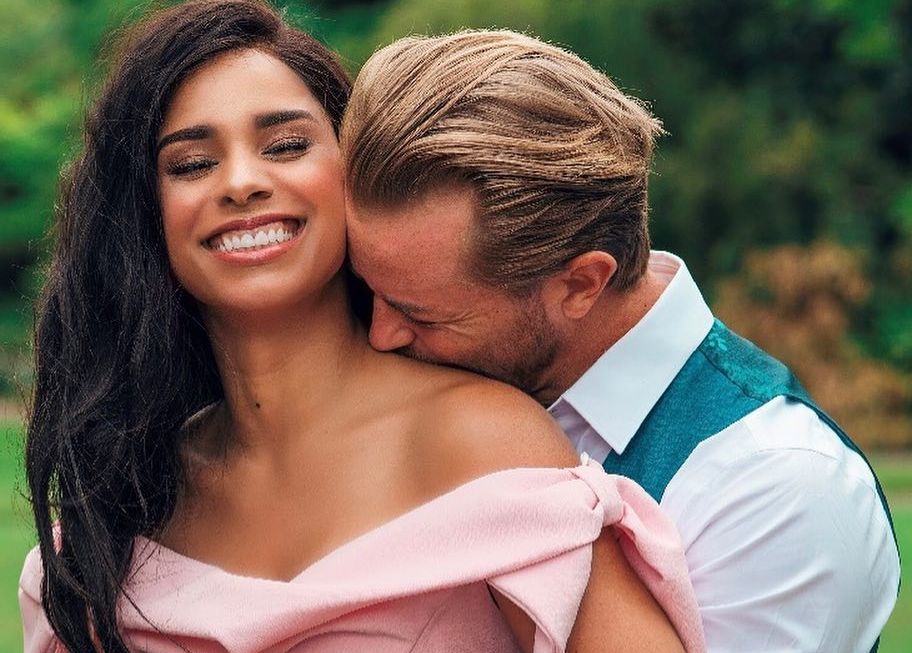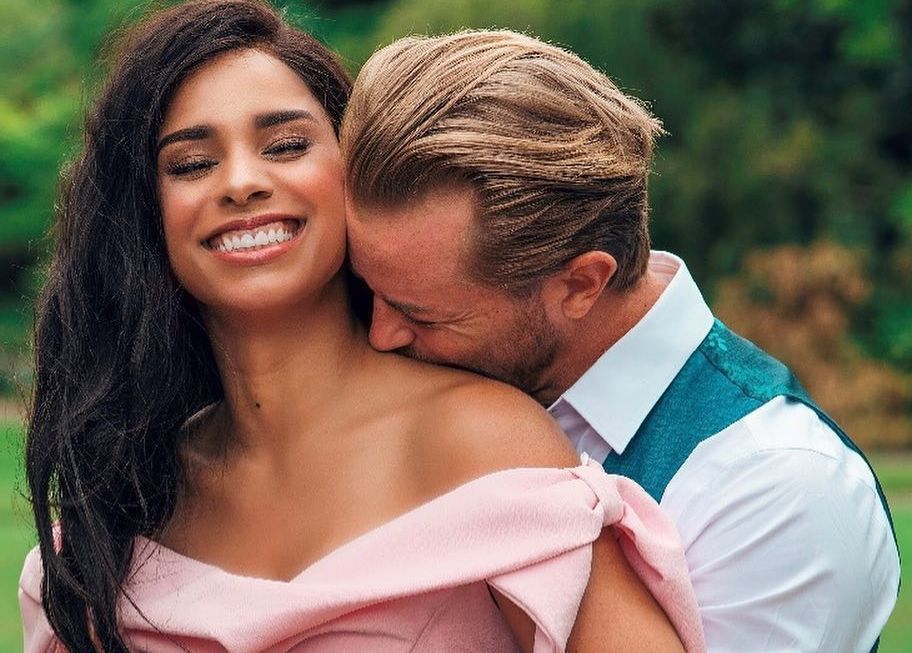 Drake managed to convince Renee not to file for divorce and, he won back the 24/7 title from R-Truth. The couple then decided to go for their honeymoon.
A series of tweets by Drake show an unhappy Renee. First, Drake flew first class to their destination while Renee had to travel in coach. Drake also made Renee pay for her luggage. The videos also show Drake having the time of his life with the 24/7 title rather than with Renee. One video even shows Renee disgust when telling Drake to put the title belt away. Drake tweeted the following message during the honeymoon:
"UPDATE: Still have not consummated my marriage. Too tired from running apparently…#WWE,"
The signs don't look great for Renee and Drake. However, we do not know whether the couple is putting on a show. We do not know whether the videos are part of the WWE show.
Drake's actions don't seem natural for someone who is on a honeymoon with his wife. WWE is also famous for having out of this world storylines. We all hope, for Renee's sake that the information we are getting is all part of a script.
She started martial arts training when she was 4 years old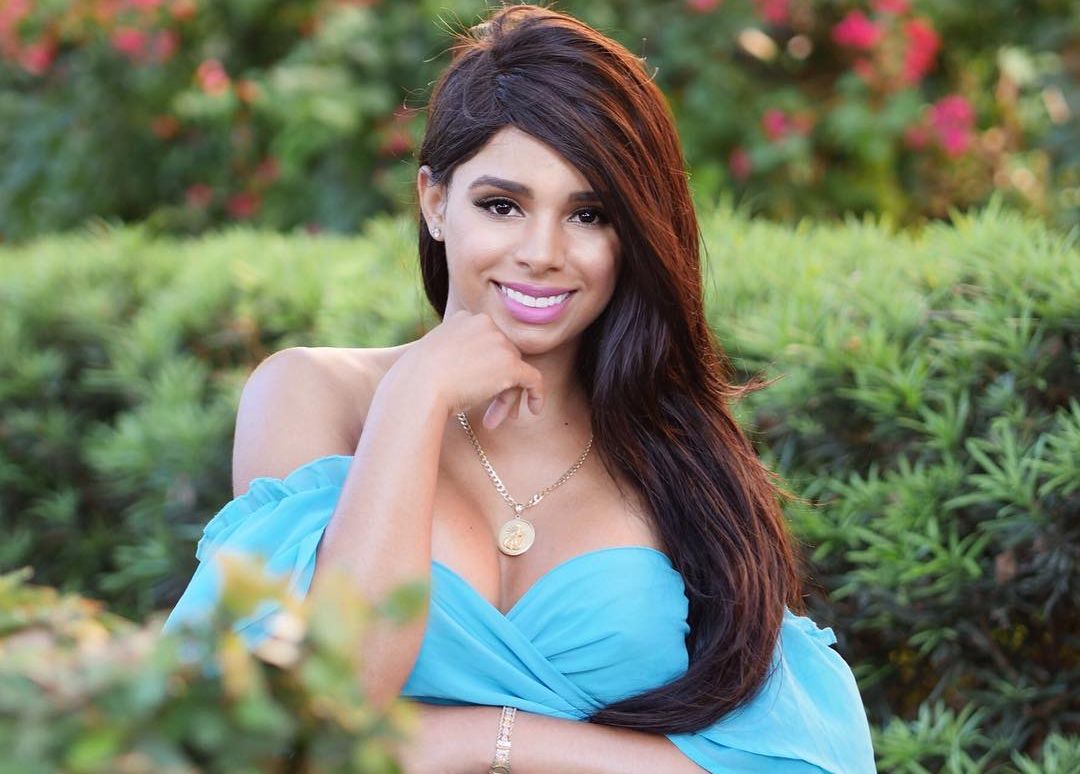 Renee displayed an interest in martial arts at a young age and, she started training at four years old. She continued her training until she was 18 and, she decided to pursue a different venture.
She did a bit of modeling, but she wanted to reach a bigger audience. Renee decided to become an actor and, she joined an acting school in Maryland.
For a while, she was involved in acting, modeling, and martial arts until she met former WWE superstar, Duane Gill. He convinced her to pursue a career in wrestling. Renee initially resisted the idea but, Gill managed to convince her to start training.
Renee trained for a few months and, she made her wrestling debut on March 29, 2013, at Big Time Wrestling. Her biggest appearance was at the inaugural Mae Young Classic tournament. The tournament featured some current WWE stars including Bianca Belair and Rhea Ripley.
She is currently recovering from an injury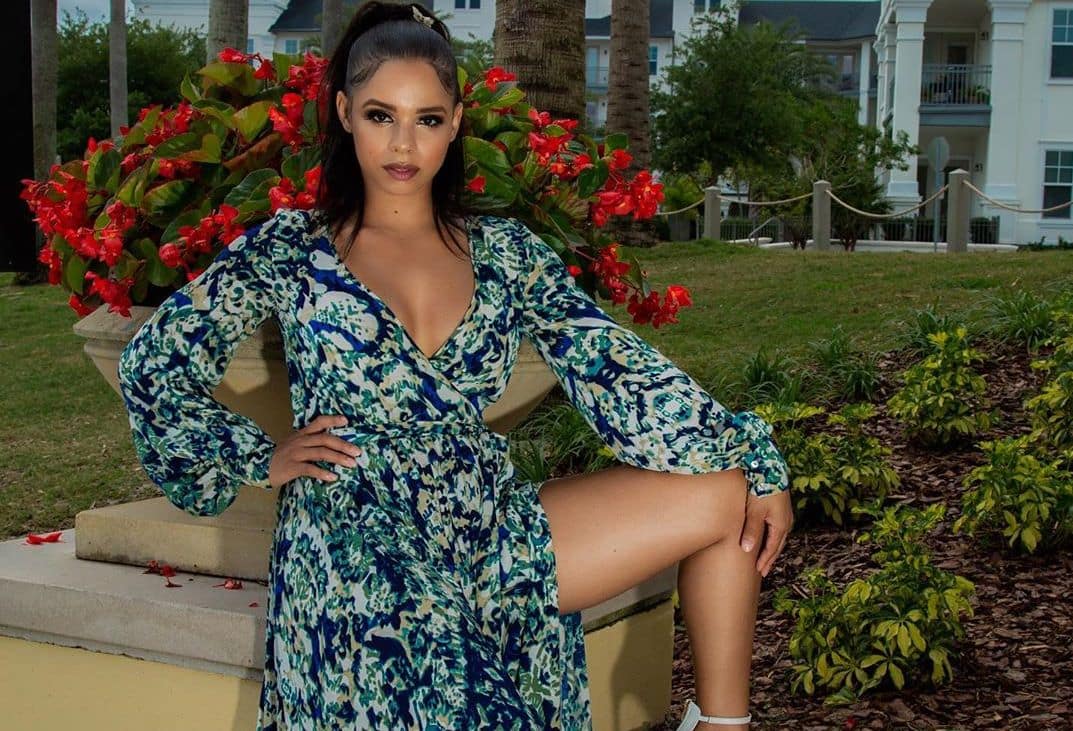 After her appearance at the Mae Young Classic, Renee continued to compete at independent wrestling circuits. Unfortunately, she suffered a serious knee injury in one of the matches. She injured her meniscus and, tore her ACL and MCL.
She needed surgery and, it ruled her out for most of 2018. Renee recovered spectacularly and, she is now completing her recovery at Team Vision Dojo.
It's unclear when fans can expect her back in the ring. Her next event is a wrestler's meet and greet in Augusta, Georgia in late July.
She hopes to one day compete in the WWE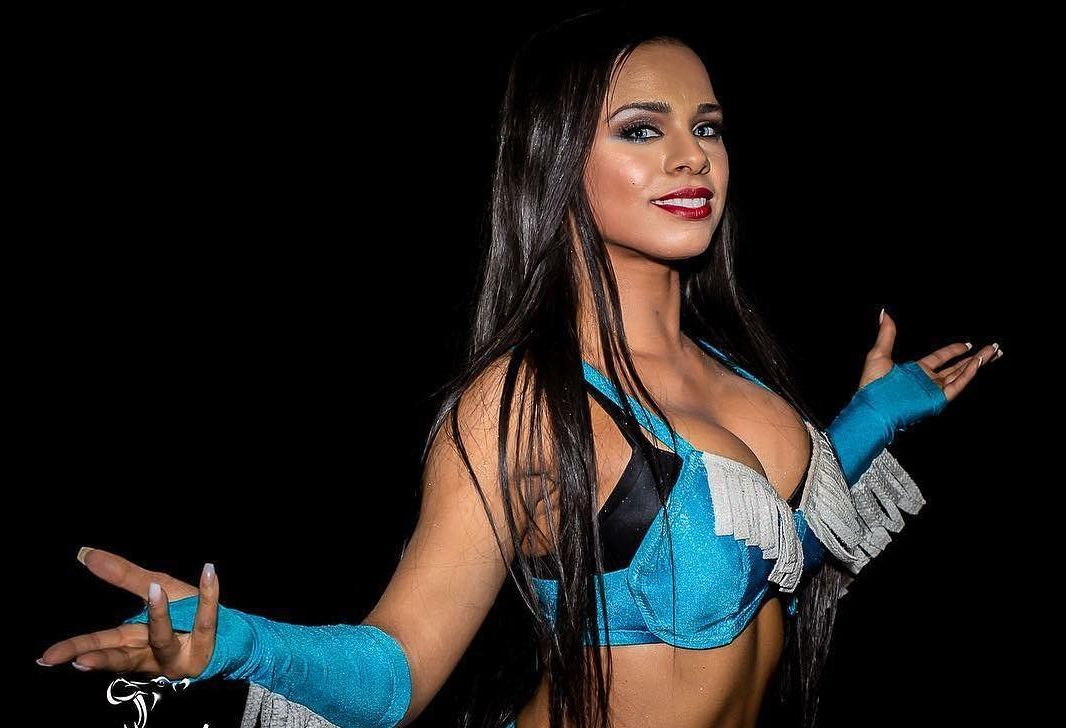 Renee is currently a popular figure in the WWE considering her current situation with Drake. It's unclear whether there is a contract between her and the WWE but, she has made appearances in recent episodes.
Renee has made it clear that she wants to join the WWE. She stated the following on a YouTube video with Jim Varsallone:
"If I ever have an opportunity to get into WWE, then of course…"
In the interview, she also states that the woman that she would love to fight is Asuka. Asuka has established herself as a top female wrestler. She put together a 914-day unbeaten streak in the WWE. That's almost three years without defeat.
Renee trained with Asuka during her time in Japan and, she hopes to, one day, be the best female wrestler there is.
Also Read: The Untold Truth Of Hafthor Bjornsson's Wife, Kelsey Henson
---