Tonya Harding was the ice-skating darling of the United States in the late 1980s to early 1990s. Her praises rang from coast to coast after the Oregon native became the first American – and the second woman in history – to successfully land a triple Axel in competition.
It all went south for Tonya after her ex-husband, Jeff Gillooly, planned an attack on Tonya's rival, Nancy Kerrigan. The attack didn't cause lasting damage, as Nancy competed in the 1994 Winter Olympics and won the silver medal. For Tonya, however, it caused irreparable damage. For her alleged role in the attack, she accepted a plea bargain and earned a lifetime ban from the United States Figure Skating Association.
Harding lives a quiet life with her third husband Joseph Price and their son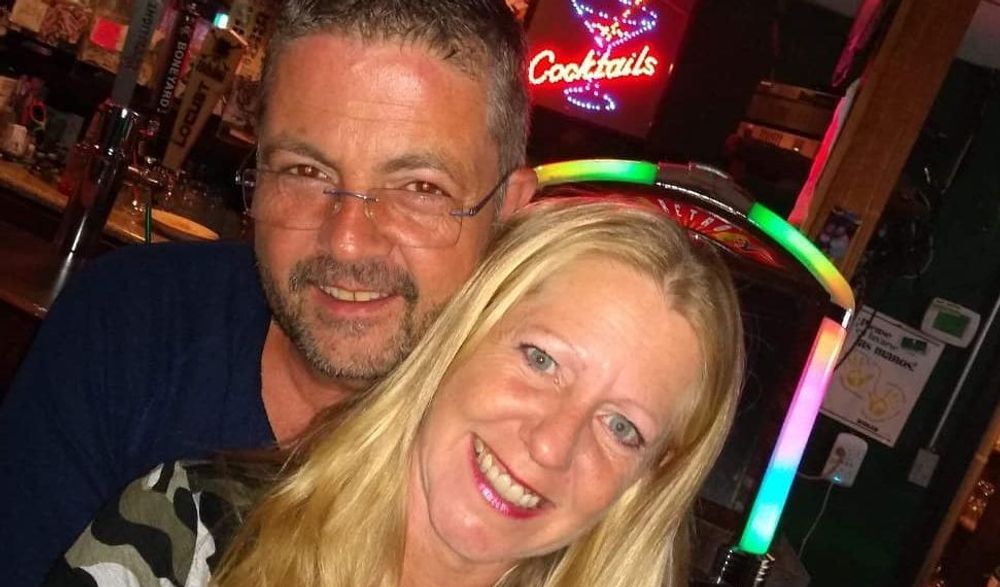 Fresh from a Los Angeles gig and still in her cute attire, Tonya Harding spotted Joseph Price on the karaoke stage as she had drinks with a friend. Harding couldn't get enough of his beautiful eyes. "I mean the eyes are the center to your soul, O.K.?" Tonya told The New York Times. "You might have a nice butt, but I want to see the eyes."
A few weeks later, she proposed to him, and another few weeks later, she was pregnant with the couple's first child. For the first time, Tonya felt loved, not for her achievements or prospects, but for who she was. Tonya married Joseph Price in early August 2010.
"10 years ago today this wonderful man and I shared our vows together!" Tonya captioned the couple's 10th anniversary Instagram post. "Thank you Joe for always loving me and our son! I love you with all my heart today, always, and forever!"
Tonya lives a life away from the limelight in Vancouver with her husband and son. "I'm a mum and I love working out in the yard and chopping firewood," she told The Morning Show. "I cook dinner every once and a while… but it's so hard these days to be able to afford the stuff that's good rather than the stuff that comes in a box."
The film I, Tonya detailed the abuse Tonya went through at the hands of her mother and husband
When Steven Rogers interviewed Tonya Harding and her ex-husband Jeff Gillooly, he got wildly different accounts of what happened three decades ago. He decided to tell their stories as he heard them. "I'll just put everybody's point of view up there and let the audience decide what they believe," Rogers told The Irish Times.
The film exposed the abuse that Tonya went through at the hands of her husband and mother. However, she told The New York Times that the abuse was far worse than what was depicted in I, Tonya. She said:
"People don't understand that what guys see in the movie is nothing. That was the smallest little bits and pieces. I mean, my face was bruised. My face was put through a mirror, not just broken onto it. Through it. I was shot. That was true."
Per Tonya, there are a couple of inconsistencies in the film, but most of it is largely true. She told The New York Times that she loved the film because people finally saw that her loved ones set her up to fail. She rose above adversity through sheer skill, determination, and talent.
Nancy Kerrigan, her infamous rival, came from a similar background, but the difference was that she was loved. Tonya maintains that she had nothing to do with the attack – though she admitted that she suspected something was up.
The backlash she received forced her to move out from Oregon to Washington, and finally, to Vancouver. "I've had rats thrown into my mailboxes, [expletive] left on my door, left in my mailbox, all over my trucks," she says. "You name it, it's been done to me."
Tonya told The Morning Show that she hadn't ice-skated for nearly two years due to the pandemic. She told The New York Times in 2018 that she doesn't see the point of skating if she can't do it for competition – the United States Figure Skating Association banned her as a player and a coach. Nevertheless, Tonya lives happy and loved, and that is all that matters to her. 
Tonya has gone big on sending personalized videos on Cameo
Cameo is a site that allows celebrities to send personalized videos to their fans.
It seems to be a profitable endeavor for Tonya, as she regularly encourages her Instagram followers to place their requests.
In late December 2021, Tonya posted that she and her fans had created 244 memorable moments together 'with some pretty great reactions.' She expressed her desire to keep making videos in 2022.
Tonya's also making money from selling merchandise from her fan store.
---