Mark Hamill's Secret to a happy and long marriage is to marry the right partner, if possible, your soul mate and not to cheat. This formula seems to have worked very well for him as he has been happily married for forty-one years, making his marriage the longest marriage for any Hollywood star.
He also says that being in Hollywood and not marrying a Hollywood star is his other secret to a long marriage. Mark Hamill, the Star Wars icon, has one of the most prolific voices. Apart from his character "Luke Skywalker" in the Star Wars, he has appeared in many other films, and one of the most popular voice overs credited to his name is the voice of "Joker" on Batman: The Animated Series.
Despite his success as a voice-over, and being one of the best voice-overs artists of his time, he has had a very non-controversial life mainly due to a supporting wife. He has a new role in the Child's Play movie where he gives a voice to the "Chucky Doll", and we, therefore, want to find out who this lady is that has given Mark such a stable life.
His wife Marilou York is a devoted wife and mother and has held the family together as you will discover when you read this untold story.
They met at a dental clinic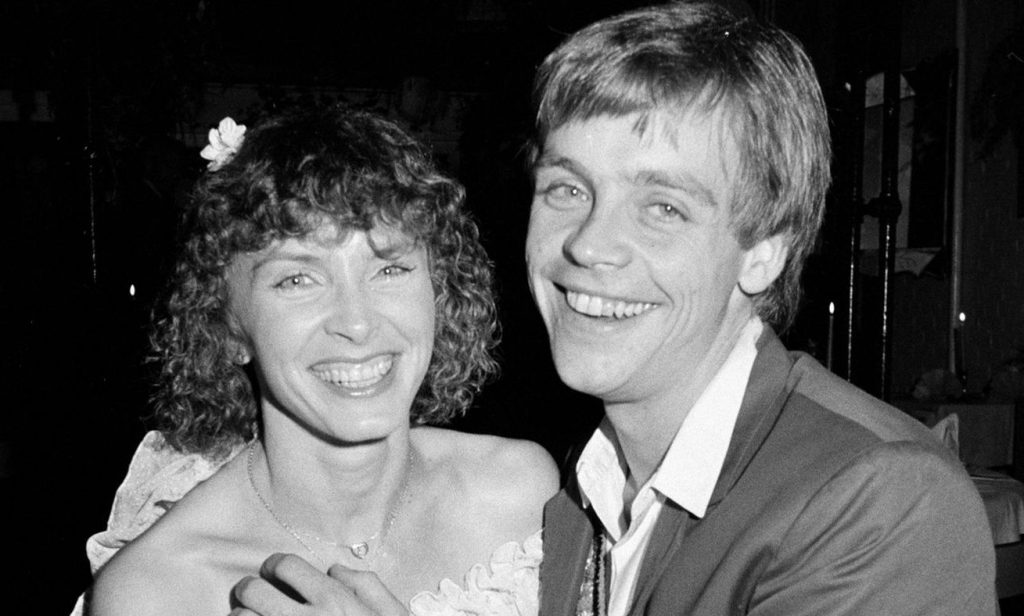 The story of how this lovely couple met is like a scene from a love story movie. Picture this: a handsome man walks into a dental clinic. A beautiful lady walks into the waiting room dressed in jeans and a white coat and looking very sexy, according to the handsome man. He makes a casual comment about how beautiful she looks, and she totally ignores the comment and calls him into the doctor's office as he is the next patient.
This is how their forty-one-year-old love story started. Marilou York was a dental hygienist, and Mark Hamill was the smitten patient. His pick-up line did work because she agreed to go on a date with him. Being an actor, he took her to watch a movie on their first date.
She was an only child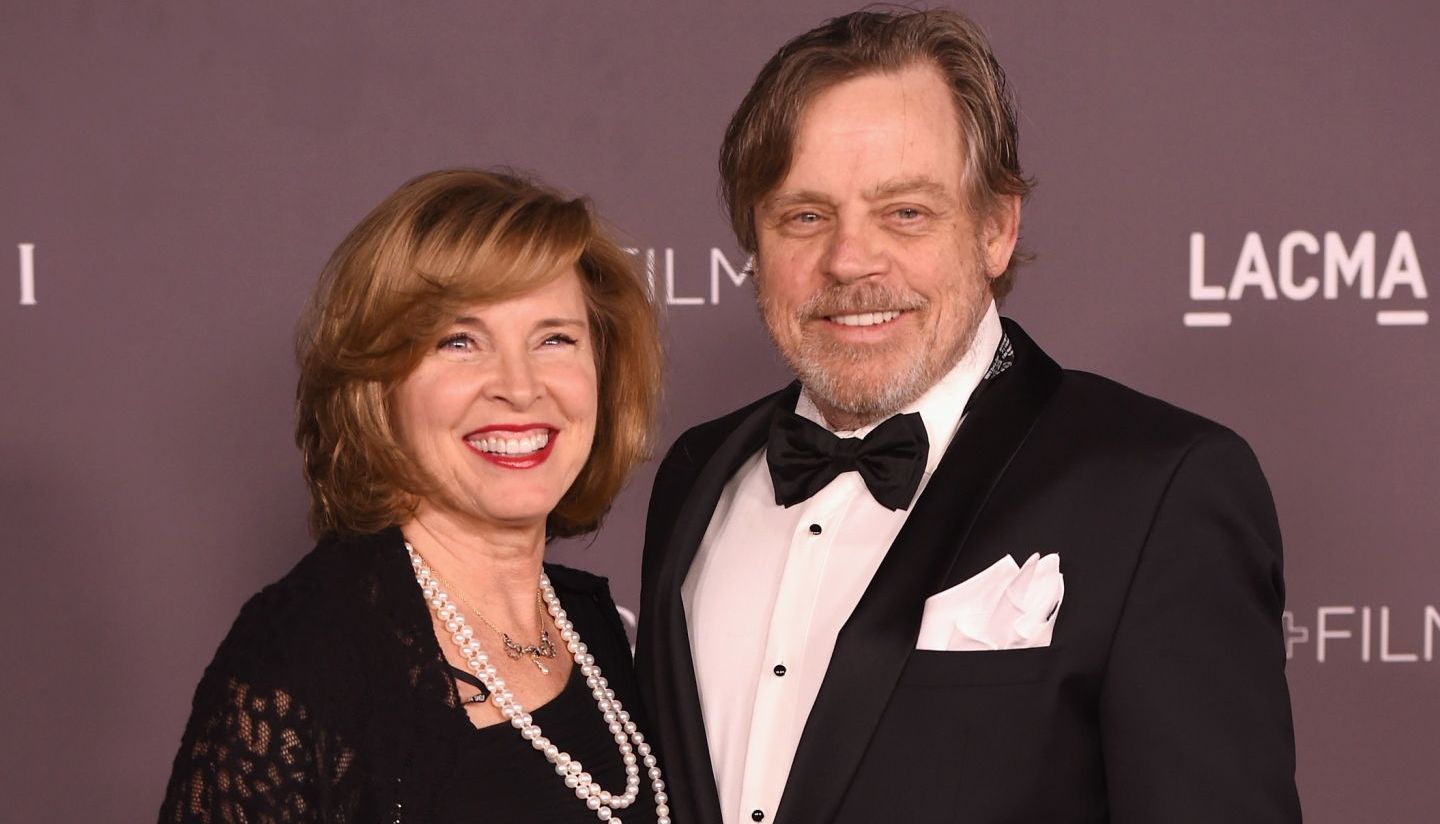 Marilou was born on 11th February 1955 and was raised as an only child by her parents, Mother Jean Apple and father Doyle Fredrick York. She attended Carmi Township Halls School in Illinois and in 1973 she joined Parkland College where she graduated in dental hygiene in the year 1975.
She then worked as a dental hygienist up to the year 2004. Her former colleagues say she was ethical and very competent. She is also said to have been very passionate about her clients and loved her work.
She had a short stunt in film production when she co-produced and directed Comic Book The Movie starring her husband. Although it is not known whether the film was successful, this was quite a bold move from someone who has no background in films and production.
He left her after the second date – They did not go for honeymoon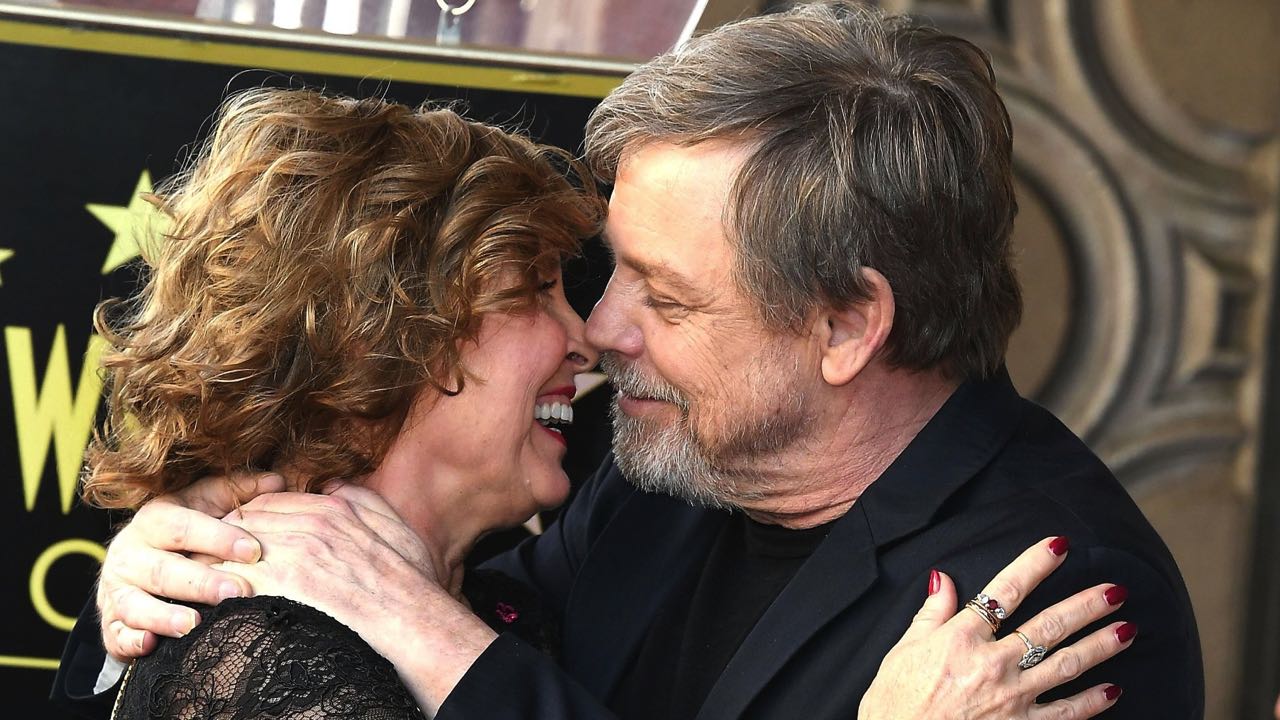 After such a pick-up line, Mark took her to Annie Hall and while Marilou was going out with him to enjoy the movie, for Mark it was a test to see if she had a sense of humour. She obviously passed the test since this date was followed by a second date where they went to watch a screening of the Star Wars.
Mark remembers a comment that Marilou made when they were watching the Star Wars. She leaned over to him and made a comment about one of the characters who was coiling his lips back from his teeth. Being a dental hygienist, she told Mark that the actor had bad caps. That remark was the defining moment for Mark, and he was sure he had met "the one".
Although he became famous and decided to taste the dating waters and explore other women as his way of enjoying fame, he confesses that he was not excited by all the groupies and he eventually went back to Marilou. He is said to have dated an actress and a showgirl "Ann Wyndham", and although it is not known how long the relationship lasted, Mark says it was that relationship that confirmed to him that he did not want to be with someone in the entertainment industry which is why he went back to Marilou.
Marilou, on the other hand, waited because she also knew she had found someone special. She says she kept herself busy with work and she knew he would return because she knew deep down, she was good for him. She had such confidence in herself and knew her worth.
The couple got married in 1978 and had a private civil ceremony at the backyard of their home in Malibu where they only invited a few friends and family. They however did not go for a honeymoon since Mark was involved in the movie The Empire Strikes Back.
She is all about family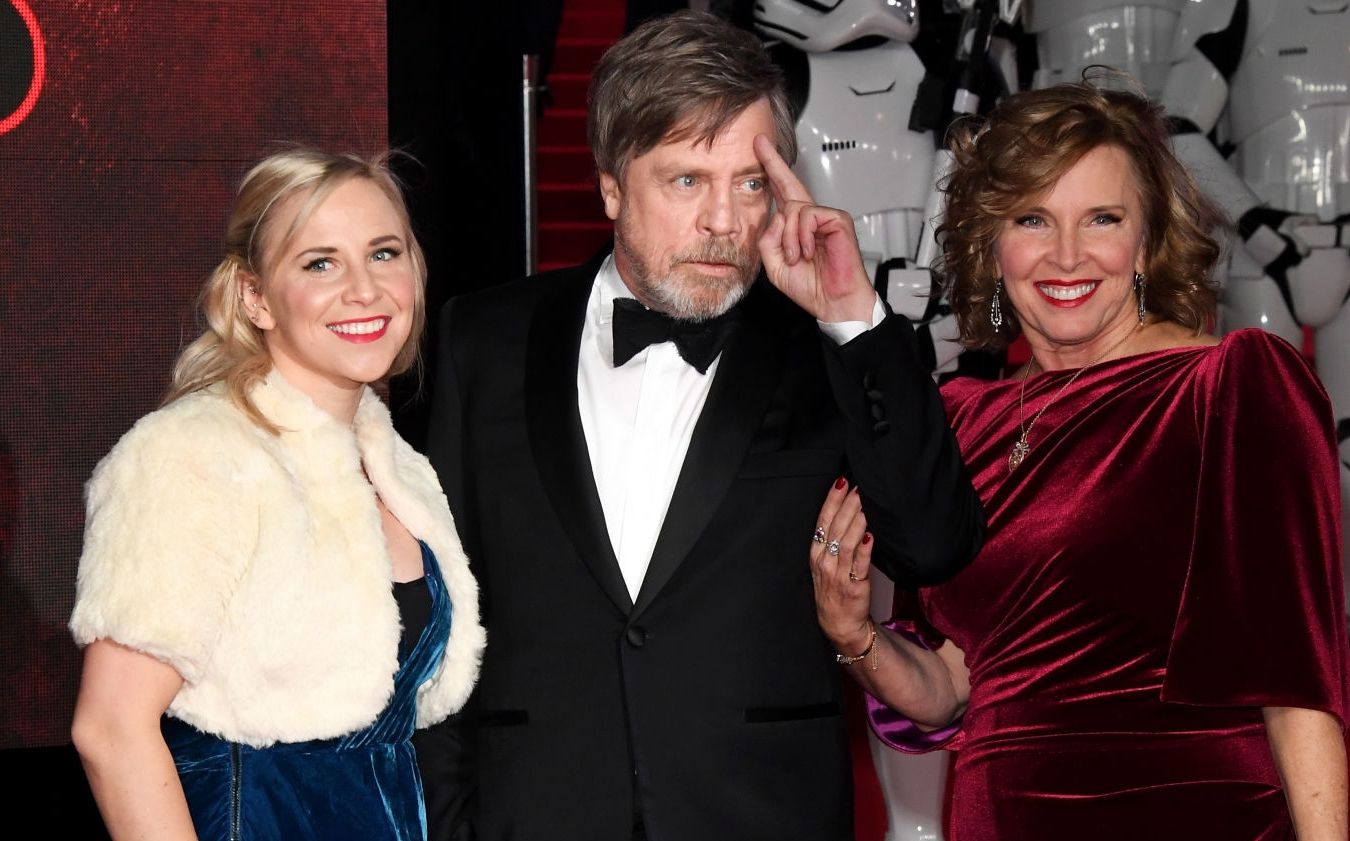 Marilou has devoted her life to taking care of her children and her husband. She got her first child when the couple was still young and had been married for only one year. Nathan, the first son, was born in 1979 during the filming of the movie The Empire Strikes Back. Marilou had to travel with her husband to where they were filming the movie to make sure he did not miss the birth of his first son. Mark, being a devoted husband and father, stayed up all night with his wife and son and still managed to be at work on time.
In 1999 Nathan got a role although as a background character in Star Wars Episode I – The Phantom Menace. Although he is now an artist, he took part in writing a short-animated series Weasel Town where he also voiced a character. The only known controversy to have hit the family involved their first-born son.
In 2016 Nathan's former girlfriend who was also a former porn star "Meagan Chen" and, who was expecting Nathan's child alleged that Marilou had called her and asked her to get an abortion. In March 2017, "Meagan Chen" filed a lawsuit claiming that Nathan was not paying child support. Marilou, however, stepped in to protect her family and said they did not wish to discuss the matter in public, therefore, it is not known how the case ended, but we know the couple has their first grandson born on 31st October 2016 and named Autumn.
She has three children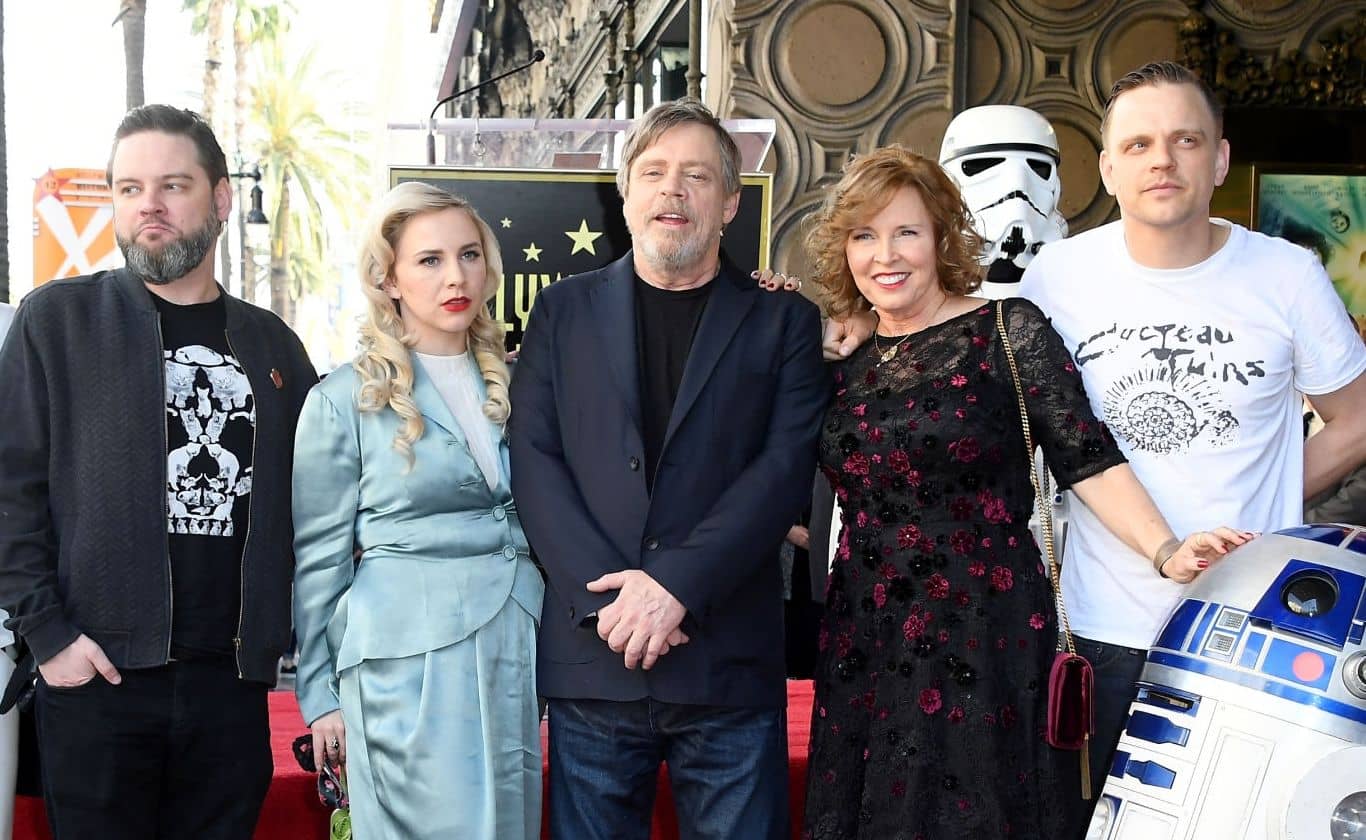 The couple has three children, two boys and one girl. The second son Griffin was born in 1983 and has been very successful in his career as an artist and martial arts. He works as an Operations Manager at "MuDo Integral Martial Arts" in Santa Monica California. He is a Green Belt and Black Belt holder, a true indication that he takes his career very seriously. This kind of success from Hollywood couple's children can only happen when there is support and stability at home, which is what Marilou has continued to offer to her family.
Marilou works with her last-born daughter at Hamill's Amazing Invisible Inc, the firm that handles Mark's vast business ventures. Marilou works as the CFO. Chelsea, who was born in 1988, is the CEO of her father's firm. She is also in charge of the media relations of the company and also works as the publicity consultant.
She has been very instrumental in helping her father build a strong media presence and helps in the arrangements and coordination of all his media appearances, including all red-carpet events.
It is worth noting that Chelsea did not just join his father's company because she is Hamill's daughter, but she rightfully earned the position based on her qualifications. She has a master's degree from the University of South California in Communication Management and Entertainment Marketing. She also has a BA which she earned from the same university. This is also a true definition of proper upbringing and stability at home. Marilou has done an exemplary job in bringing up her children amidst all the hype that comes with being on the spotlight.
Marilou is a true definition of loyalty and stability. She has demonstrated to the world that there is true love, and you can commit to one partner for the rest of your life. Throughout their marriage, the couple has taken their devotion and commitment to one another as their number one priority. For Marilou, family comes first, and she has kept her love for her husband alive even after all these years.
The couple still attends red carpets events together hand in hand, and there is no reported case of scandal, cheating or controversy about their marriage.
While she has shied away from social media, her husband often posts special tweets about her. He has said on many occasions that he is grateful to have Marilou by his side and went on to say that she makes ordinary seem extraordinary.
Also Read: The untold truth of Gordon Ramsay's wife, Tana Ramsay
---