Dan Bongino is an American conservative political commentator, author, and former U.S. Secret Service agent. Bongino has lost three bids for elective political office – twice in Maryland in 2012 and 2014, and once in Florida in 2016. Dan is a regular commentator on Fox News opinion programming and has guest-hosted both the Mark Levin's and Sean Hannity's radio shows.
Bongino dispayed his staunch support for President Trump in his two books: Spygate: The Attempted Sabotage of Donald J. Trump and Exonerated: The Failed Takedown of President Donald Trump by the Swamp. 
This piece will look at Dan Bongino's upbringing, and his wife and children.
Dan was raised by an abusive stepfather after his parents divorced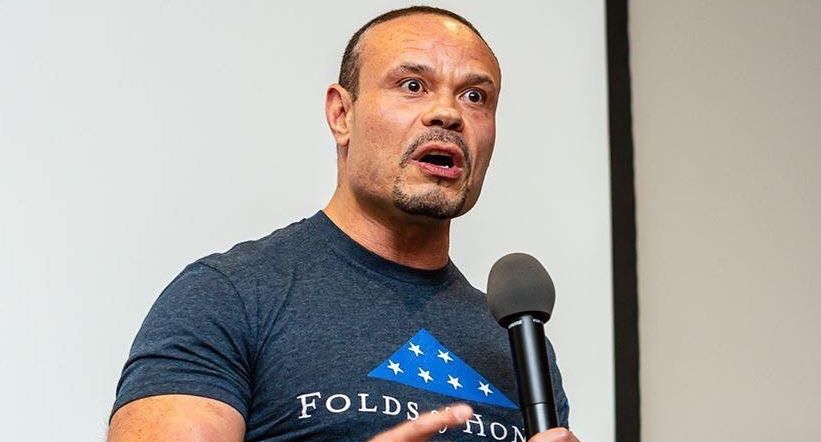 Bongino was born on 4th December 1974 in Queens, New York City. After his parents divorced, Dan's mom married a 6'5" 300-pound heavyweight boxer who was abusive towards Dan and his younger brother Joe. Child Services regularly came to their house, but they didn't offer a lot of help to Dan and Joe.
When Dan was 15, he took his younger brother, and they moved out of their mom's house. Their biological father helped with housing and schooling expenses.
Dan's abusive step-father feared the police so much that it inspired Bongino to join the police force. Bongino talked to Naples Daily News about one encounter that his step-father had with a female police officer:
"I'll never forget this: This small female cop, she's like 5'1" and this tall Italian guy with a mustache show up, and this female cop, just tells him to leave. And I remember going, 'I have to do this job. This is the coolest job ever. You get to change people's lives just like that.' And that's why I became a cop."
He proposed to his wife at the restaurant in which they had their first date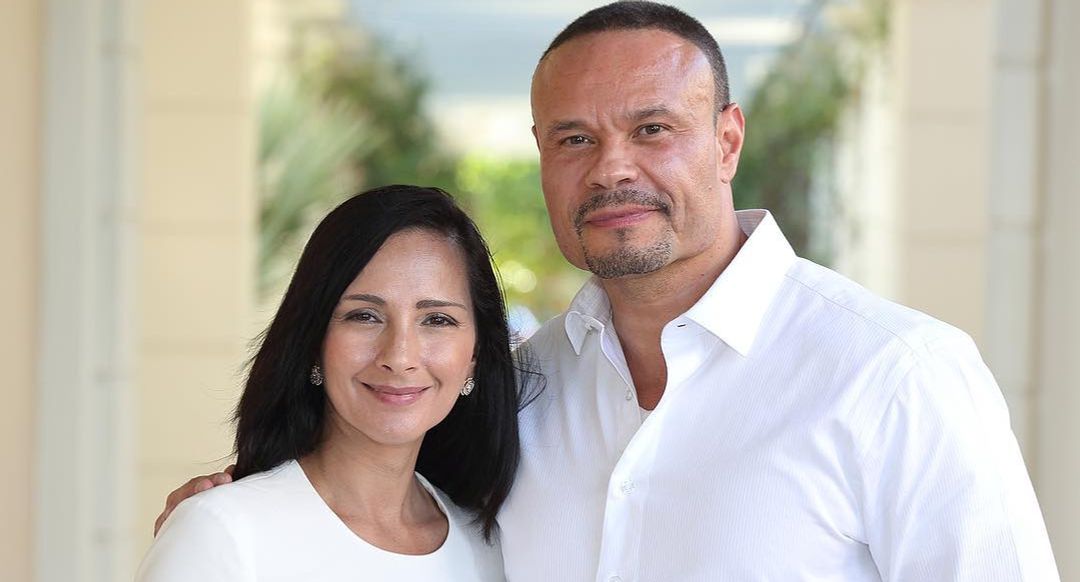 Dan and his wife Paula met on a blind date organized by their friends at a New York restaurant named Sullivan's. Bongino fell for Paula's beauty, and for him, it was love at first sight. Two weeks after the couple's first date, the 9/11 attacks happened, and Dan feel into a panic when he couldn't reach Paula at her workplace. Fortunately, when the attack occurred, Paula was in Nevada visiting her mom.
As the couple's relationship grew, Dan decided to propose. Paula told Severna Park Voice that Dan's proposal at the restaurant in which they had their first date didn't take her by surprise:
"I said 'yes' and was very emotional. Even though I could tell when he picked me from the train station that day something was up. He was a Secret Service agent, but I could always read him like a book."
Bongino and Laura have a long and prosperous marriage, but Dan admits that it hasn't always been easy. "I had a broken family. My marriage has been tough," Dan told Naples Daily News. "Listen, there's nothing wrong with once in a while, when people go, 'So how's your marriage?' saying, 'You know, it's tough. Marriage is hard work.'"
The birth of his kids inspired him to leave the Secret Service and join politics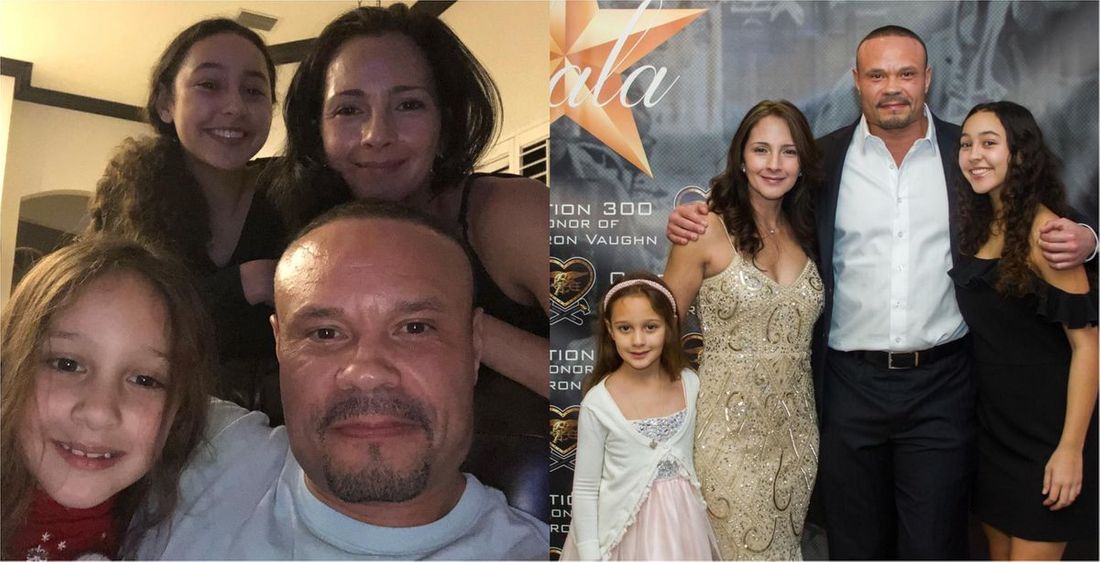 Dan started dreaming about becoming a politician after his first child Isabel was born in 2004. A month before his 11th anniversary as a Secret Service agent, Bongino left the White House to join politics. On the same day, Dan's wife informed him that she was pregnant with the couple's second child, Amelia.
Bongino told Servana Park Voice that he became a politician so he could help fix the economy for his kids:
"I spent my entire life studying macro-economics and the writing is on the wall. An entire generation will be left holding the bag if we don't come through in November."
Dan has lost three elections since he became a politician, but he hopes that his luck will change soon. He thrived in the high-pressure White House environment, and he believes his experience as a Secret Service agent will come good in the political world. He told Stuart Magazine:
"When you're in your 20s and briefing high-level White House staffers on foreign threats, formalities go out the window quickly. You learn to speak in bullet points. You learn not to spin people's wheels, or you will get shut down."
Dan and his family moved to Florida to bring his wife closer to her mom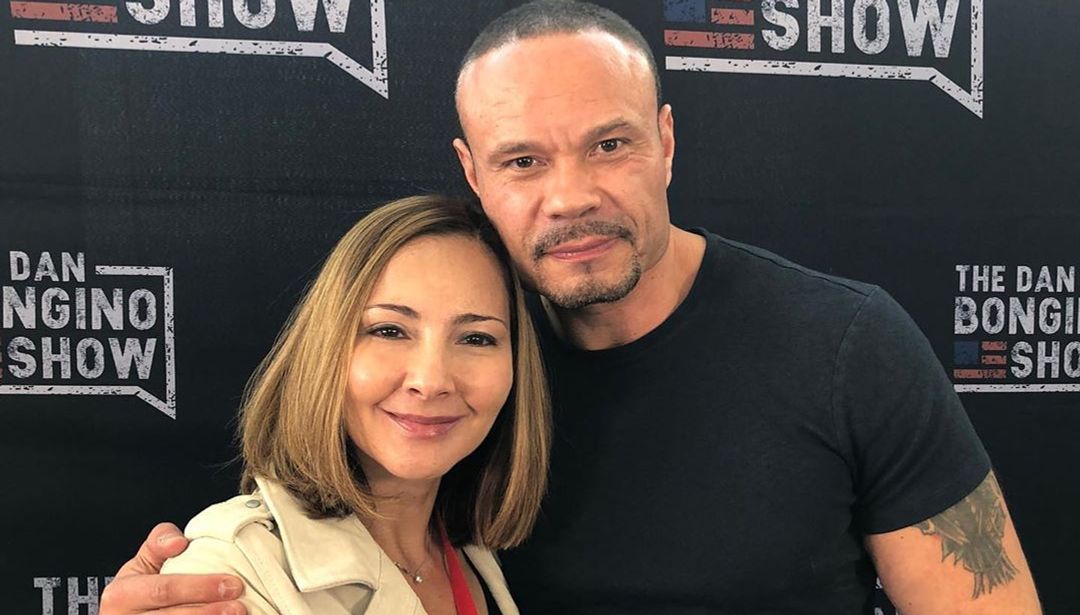 Contrary to popular belief, Dan didn't move to Florida for political reasons. Instead, he moved so that his wife could live closer to her mom. Dan told Naples Daily News that he had no intention of running for congressional office until the opportunity suddenly popped up. He said:
"As a matter of fact, I wasn't interested in running at all. I have a great life, I enjoy it. Life is really good to me. My book sold well. Everything was going terrific. But, this seat opened up unexpectedly."
Dan and his family enjoy life in Florida – the weather is great, the food is great, and Dan enjoys the political climate. The only downside is that the restaurants close earlier than what Dan and Paula were used to in New York. Dan told Stuart Magazine:
"The only downside to Martin County is we have a very long, committed marriage and we have date night. We go to the local restaurants and they close so early. We're New Yorkers. You can get a good sandwich, you can get a good pizza. I love the weather – I'm a hot-weather guy. And I like that it's conservative here because I'm a conservative guy."
---