Lionel Messi is considered one of the greatest footballers of all time; some are adamant that he is the outright best of all time. Messi broke out as a skilled teenager from Barcelona's famed La Masia academy. He wowed fans with his speed, creativity, range of passing, killer instinct in front of goal, and a wand of a left foot that could find the net from outrageous distances.
So far, Messi has won a club-record 33 trophies for Barcelona. His numerous individual accolades include a record six Ballon d'Or awards.
This piece will look at Lionel Messi's wife, Antonella Roccuzzo
Messi and Antonella were childhood sweethearts in Rosario, Argentina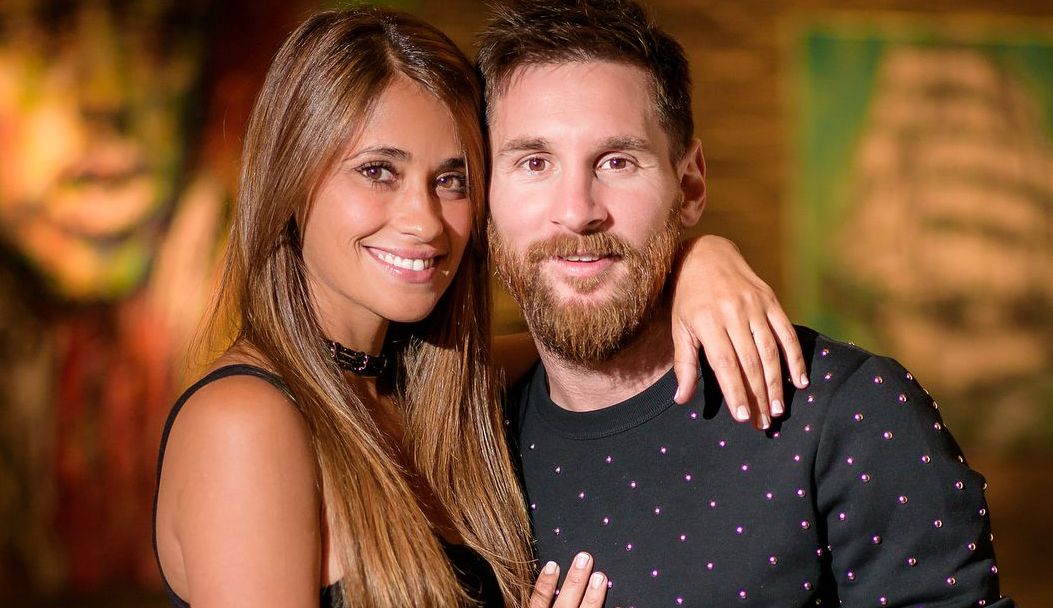 Antonella Roccuzzo was born on 26th February 1998 in Rosario, Argentina, to a businessman and a homemaker. She grew up alongside two sisters, Carla and Paula.
Messi was born one year before Antonella and was close friends with Antonella's cousin, Lucas Scaglia. The Barcelona superstar met Antonella while hanging out with Lucas. After their first meeting, Messi started spending a lot of time with Lucas so he could get closer to Antonella.
Lionel was an avid letter writer in his youth, and it is reported that he wrote several letters for Antonella. Messi fell for her hard, but unfortunately, the couple was separated after Messi's father moved the family to Barcelona to further Messi's football career.
It is reported that Antonella dated another man after Messi moved to Spain. Messi and Antonella reunited after the tragic death of Antonella's friend in a traffic accident. Upon learning of the death, Messi traveled to Argentina to comfort Antonella. It was then that she dumped her ex-boyfriend to give her relationship with Messi a chance.
'She dumped me, but at least she didn't just leave me for any old bloke – she dumped me for Messi," the jilted ex-boyfriend reportedly said. Despite having an obvious attraction, Messi's shy nature prevented him from asking Antonella out. With the help of his cousin, Lionel finally asked his childhood sweetheart out, and they started their relationship.
Antonella and Messi had two sons before they wed and another son a year into their marriage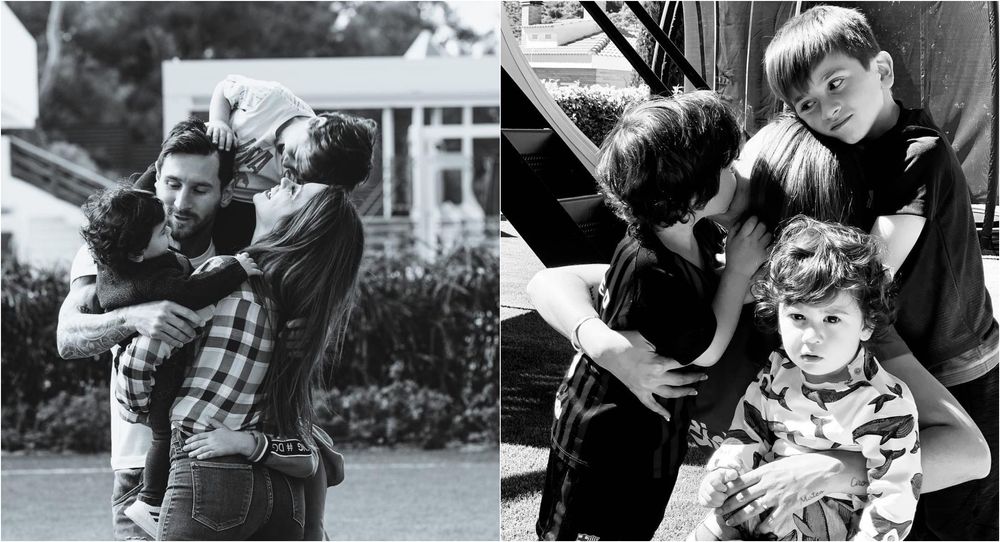 Antonella and Messi dated secretly for a while before going public with their relationship in 2009. They got engaged in a private ceremony in 2010. In June 2012, Messi celebrated a goal against Ecuador by tucking a ball under his shirt to portray a pregnant woman, effectively announcing that he and Antonella were expecting a child.
In November 2012, the couple welcomed Thiago into the world. In April 2015, Lionel announced via Facebook that he and Antonella were expecting another child. Mateo arrived on 11th September 2015 in Barcelona.
Lionel married Antonella Roccuzzo at a luxury hotel in Rosario on 30th June 2017 in the presence of about 250 guests, including footballers such as Neymar, Luis Suarez, Gerard Pique. On 30th June 2020, Antonella wished Lionel a happy third anniversary by sharing a video of the couple's wedding alongside the following caption:
"'…I'm going to love you and you'll love me, I love you and it's my only truth, and it's our great love, which will never die…'" Happy 3rd anniversary my love. I love you @leomessi."
Three months after their nuptials, the couple announced that they were expecting their third child. Ciro came into the world on 10th March 2018. Antonella frequently posts pictures of the family on Instagram, and according to Messi, he would like the family to grow even further. Messi told Goal that he would like to have a daughter:
"Yes, I want a nena [girl], we are happy with the birth of Ciro, but we want a nena now. As a father, I am what I learn at home. I try to be a reflection of what the kids teach me. And I help Anto."
Antonella and the kids were understandably gutted after Messi expressed his desire to leave Barcelona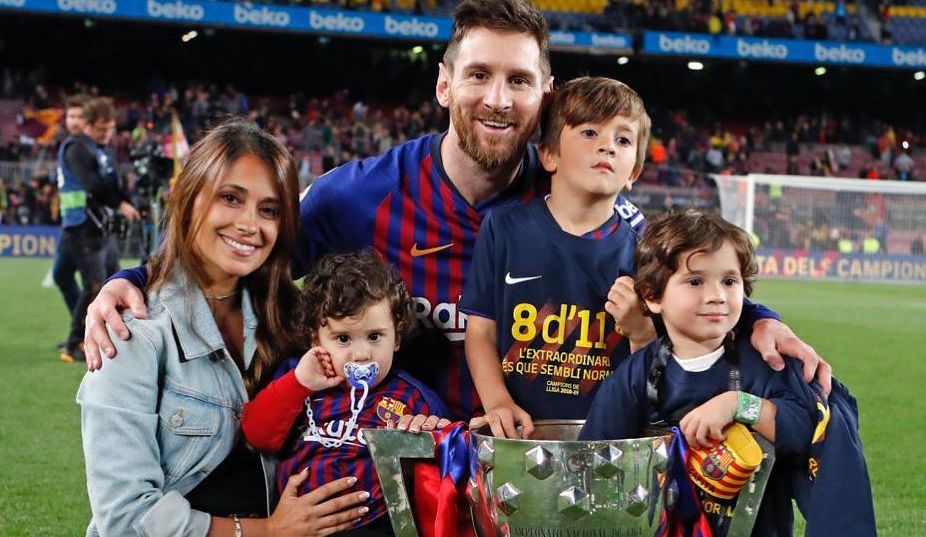 In mid-September 2020, Messi told his boyhood club Barcelona that he wanted to leave – for free. Lionel opined that a clause in his contract allowed him to leave the club after giving appropriate notice. However, Barcelona insisted that the Messi would only be relieved of his obligations under his contract was if a club paid his £624 million release clause.
Lionel's request shocked the football world, especially considering how much the Argentine loves living in Barcelona. "Barcelona gave me everything," Lionel told Sports Illustrated. "I grew up here. I made myself here. I lack nothing, and I'm very happy to be in this remarkable city."
Experts predicted that a legal battle would ensue between Messi and the club he'd served loyally for two decades. However, Messi withdrew his request and chose to stay with the club for another year at least. He told Goal that Antonella and his kids didn't react well to the news that he might leave:
"When I communicated my wish to leave to my wife and children, it was a brutal drama. The whole family began crying, my children did not want to leave Barcelona, nor did they want to change schools. I love Barcelona and I'm not going to find a better place than here anywhere. Still I have the right to decide. I was going to look for new goals and new challenges."
The turmoil at Barcelona led to the departure of Messi's former teammate and close friend Luis Suarez. Messi, Suarez, and their families are quite close, but they had to separate after Suarez completed his transfer to capital club Athletico Madrid. Antonella was particularly gutted that her friend, Luis Suarez's wife Sofi Balbi, would be moving to Madrid. On 25th September 2020, she attached the following caption alongside a series of Instagram photos of herself and Sofi:
"Bolu, friend sister… thank you for so many years shared, for so many laughs, so many mates and endless talks, were family to us… I have no words to tell you how much, MUCH I will miss you, you and your BEAUTIFUL family. Thank you for so much!!! And that life continues to give us moments together and we will surely meet again soon! I LOVE YOU! I LOVE YOU!"
Roccuzzo and Messi faced divorce rumors during the 2018 World Cup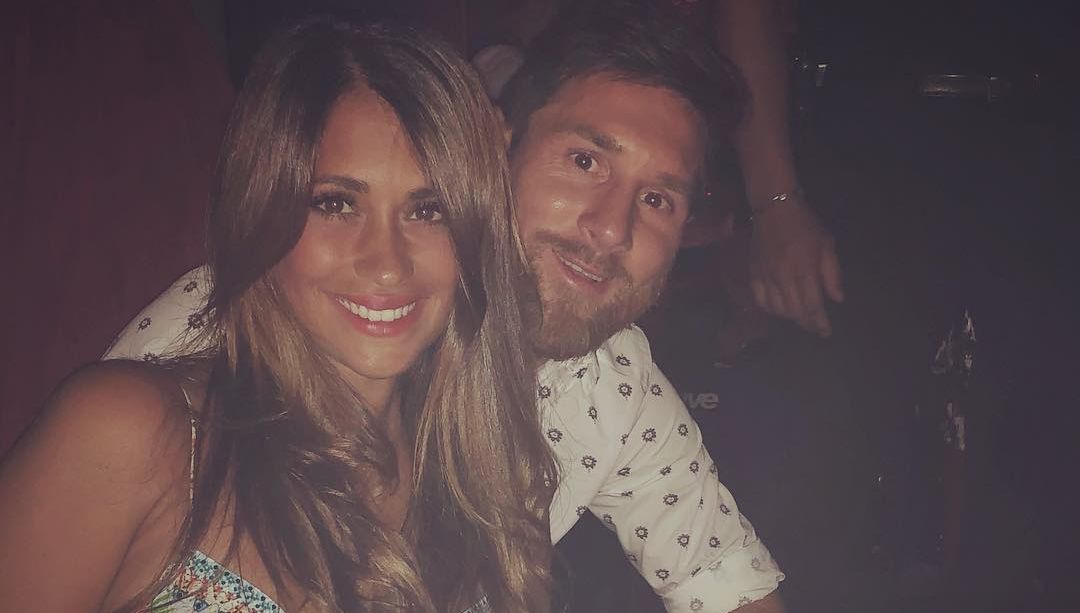 With Argentina facing the prospect of early elimination from the 2018 World Cup, Antonella traveled to Russia to support her husband. It was initially reported that Antonella didn't travel with Messi because they were having marriage problems. However, it turned out that Roccuzzo was in Argentina visiting her family.
"I did not go because I have very young children and because it was scheduled like this," Antonella told The Sun. "Moreover, I want to enjoy some time with my family who I am not going to see until December." It is reported that Messi consulted Antonella about retiring from the Argentine National team.
A report by El Confidencial claimed that Messi was considering quitting after Argentina's disappointing 3-0 loss to Croatia. Lionel had retired from international football before, but it was unlikely that he would withdraw from the team in the middle of a tournament. In the end, Messi stuck with the team until their elimination at the hands of eventual champions France.
Antonella wanted to be dentist but she gradually gravitated to modeling
After graduating from high school, Antonella went to college with dreams of becoming a dentist. She also studied social communication.
Antonella gravitated towards modeling after moving to Barcelona to live with Lionel. She signed with Argentine fashion label Ricky Sarkany in 2016. Roccuzzo posts some of her modeling snaps on her Instagram page.
---