Kevin Gates is one of the hottest rappers in the rap game right now. Gates released his first mixtape, Pick of Da Litter, alongside fellow Baton Rouge natives Webbie and Boosie Badazz. He released his next mixtape, All or Nuthin' in 2008 and his career looked to be on the rise. However, he spent 31 months in prison between 2008 and 2011.
His time in prison delayed his progression in music. However, he used his time in prison to earn a master's degree in psychology. In 2013, he released another mixtape titled, The Luca Brasi Story.
Kevin's wife, Dreka Gates, has been a constant source of support for him. This piece will look at Kevin Gates' wife.
She is one of Kevin Gates' booking managers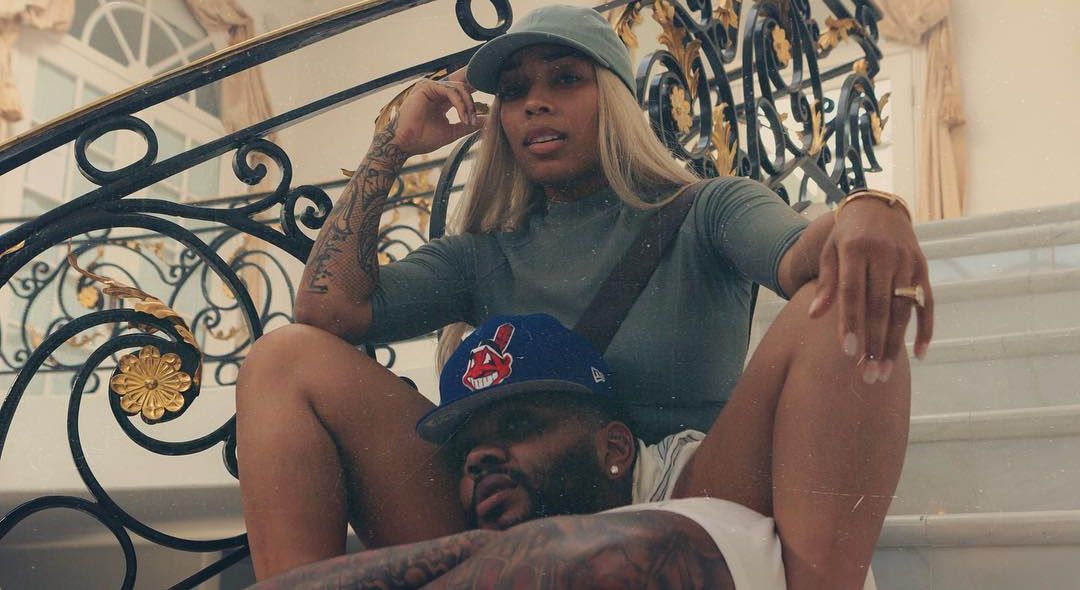 When Dreka met Kevin, he was a part time rapper. He mostly did rapping for fun. However, after a while, Kevin told Dreka that he wanted to become a full-time rapper.
Kevin's revelation inspired Dreka to help him succeed. Dreka gathered all the information she could about making it as a rapper. She read books, and she talked to people in the industry. She watched what other booking managers did, and she tried to do the same for Kevin.
However, it wasn't easy. She confessed to The Source;
"Then again, people in the industry shut you out…Yet, all the while I learned any and everything I could learn about the industry on my own because nobody is just going to say, 'Hey come on let me show you the ropes!' That's just not going to happen."
The industry forced Dreka to forge her own path. The plan was to publicize Kevin's music as much as she could. Eventually, she managed to sign Kevin up for a few shows. Dreka targeted promoters who were interested in booking upcoming talents.
Meanwhile, Kevin worked hard in the studio, and people loved his music. In 2010, Kevin and Dreka founded the Bread Winner's Association record label. It was a huge milestone for the couple. The success tasted sweeter for Kevin, who had recorded his first songs in a room in his grandmother's house.
Dreka continues her stellar work as Kevin's booking manager up to today. It's easier for her to book shows now that Kevin is famous. However, she hasn't forgotten the initial rejection she got from people in the industry. She told The Source;
"It's like now that people know who I am or know who we are, and they know who Kevin is and now you want to fuck with me? It's like, 'No, I'll just stay doing what I've been doing and that's just what it is.'"
Dreka stood by Kevin through hard times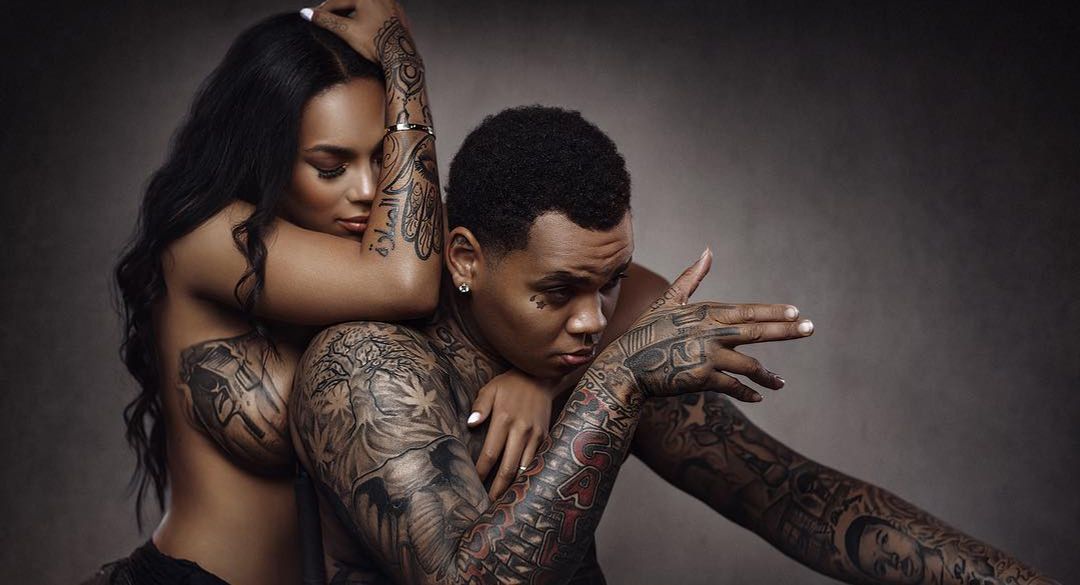 Kevin has been involved in many controversies over the years involving crime and infidelity. Kevin's trouble with the law started during his early teens. He spent some time in jail for being a passenger in a stolen vehicle. Kevin stated that this period in prison erased any fear he had about jail.
He didn't care whether he went to jail or not. In 2003, Kevin stabbed a man multiple times after an altercation. On 26th September 2016, he was convicted of assaulting a fan while performing on stage in Florida. In 2017, he received a 30-month jail sentence for weapons-related charges.
He got out on parole on 10th January 2018. It now looks like Gates has changed for the better. Dreka told The Source that she never tried to change Kevin;
"There was never a point that I was trying to change him. Yet there were life lessons that I would try to get him to learn, but I realized I couldn't force that on him either. I really had to allow him to go the path he was meant to go down and let him figure out on his own."
Kevin has also cheated on Dreka several times. There were even rumors that he had sexual relations with his cousin. Kevin's infidelity led to some tough times during the course of the couple's relationship, but Dreka stood by Kevin.
Kevin doesn't pass up an opportunity to praise his wife. He is aware that he has put her through a lot, and he is happy that she stood by him. Kevin references Dreka in some of his songs, and she appears in some of the song videos.
The couple got married in 2015 in what was a beautiful ceremony.
She hasn't reacted to Kevin's latest leaked sex tape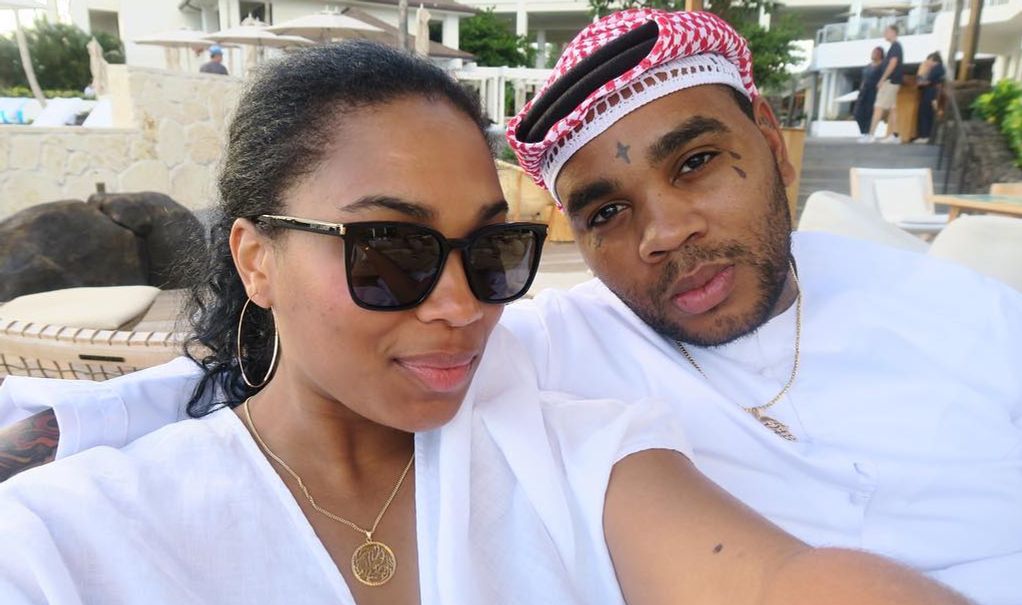 In February 2020, Kevin released a song titled Dreka in honor of his wife. In the track, Kevin paid tribute to his wife for sticking by him even after discovering his cheating habits. A couple of weeks before the song was released, he praised his wife in an interview on Everyday Struggle:
"I'm gonna be honest with y'all, I wouldn't be where I'm at life if it wasn't for this woman. She has built me. Without a strong woman in your corner, a man lacks stability. He's handicapped."
In May 2020, an alleged sex tape involving Kevin surfaced. In the clip, the rapper appeared to be having sex with a woman who wasn't his wife. Surprisingly to many, Dreka and Kevin's relationship seems to be going on as usual, even after the release of the brief tape.
It's unclear why Dreka is yet to respond, but in a December 2016 interview with Angela Yee, Dreka and Kevin stated that they have sex with other women. Kevin also stated that he had no qualms with Dreka getting involved with another woman when he isn't around. He also added that the love he shares for his wife isn't based on sex. He said, "Our relationship isn't based on sex. That's my best friend."
Dreka may not have reacted to the tape, but fans on social media have been mocking Kevin for his performance in the video. The mockery is based on Kevin's statements in an interview on Power 106 with Nick Cannon. In the interview, Kevin bragged about his sexual prowess, but according to most fans, his performance it in the leaked tape was below par.
Dreka shied away from social media before 2015 because she was afraid of judgmental critics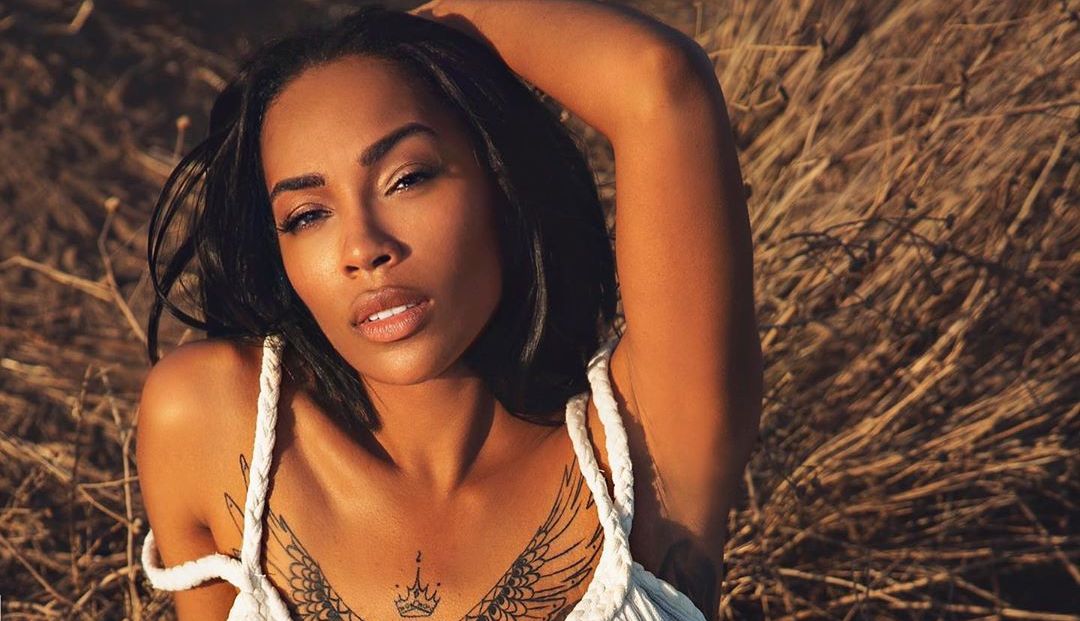 Dreka is an influential person in Kevin's life and career, but she only joined social media a few years ago. People in her line of work tend to have huge social media followings. However, Dreka achieved success without using social media. She told The Source;
"I was kind of forced into it by our guy Raheem who handles all of our digital integration. He created the account and was like, 'Alright Dreka, you're live.'…I was really, really scared because I've heard how critical people were and I was just like, 'I don't want to subject myself to this bullshit, you know.'
At the moment, Dreka has 2.6 million followers on Instagram. Dreka embraces a different style to other people on social media. She prefers to keep it real and natural on her social media photos. She talked to The Source about the matter;
"I learned years ago that you can never satisfy anyone else…So why put so much energy into trying to satisfy another person or making someone else happy, or changing who you are when they're not going to appreciate it or be satisfied with your efforts in the end."
She gave birth to her children at home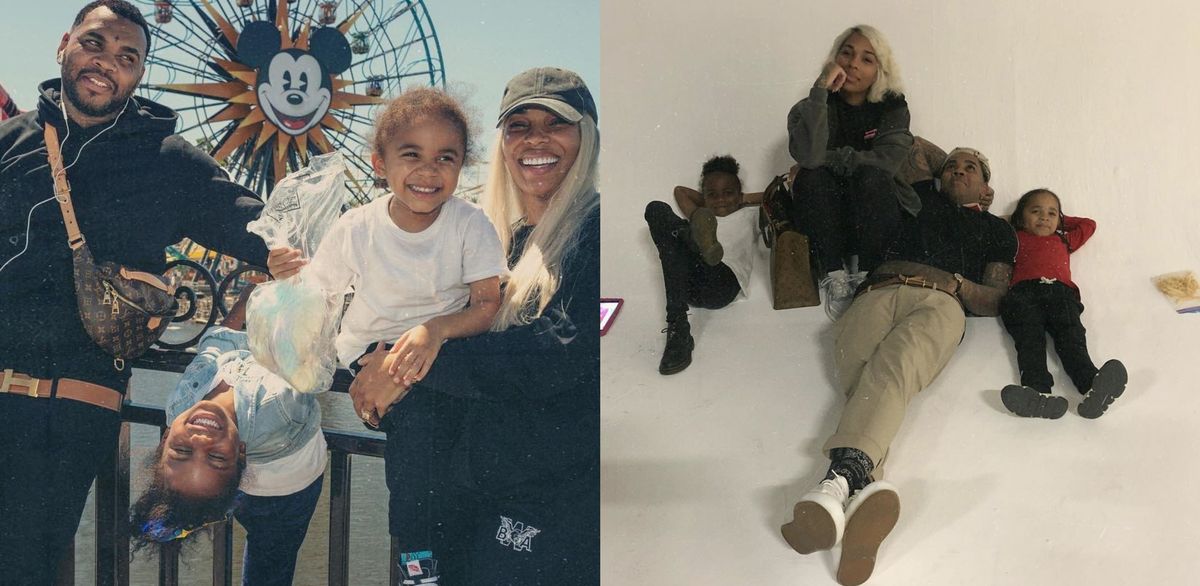 Kevin and Dreka have two kids, Islah and Khaza. She gave birth to both of them at home. Dreka described giving birth as the best thing in her life.
Dreka chose not to vaccinate her kids. She had a bad experience under the care of a doctor, and this fueled her fear of medication. She believes in the power of breast milk and its healing effects. It has worked out for Dreka and her family. She told The Source;
"Sometimes they will recommend you to get certain vaccinations. But my kids have been out of the country and they haven't had any vaccinations and they haven't had all of the problems I hear about other kids experiencing."
Dreka and her kids share a close relationship. There are tons of photos on her Instagram page, showing how much love she has for the kids.
In December 2019, reports emerged stating that Dreka and Kevin were expecting another child after Kevin posted a video kissing Dreka's tummy, and suggesting that she had 'something in the slow cooker.' In an interview with Complex, Kevin clarified what he meant in the video:
"That shows you how the internet is. She doesn't have a bun in the oven. She's got something in the slow cooker. She drank a lot of water and her stomach was sticking out."
Dreka and Gates stated that they are open to having more kids once they move to a farm.
She recently got her breast implants removed after they negatively affected her health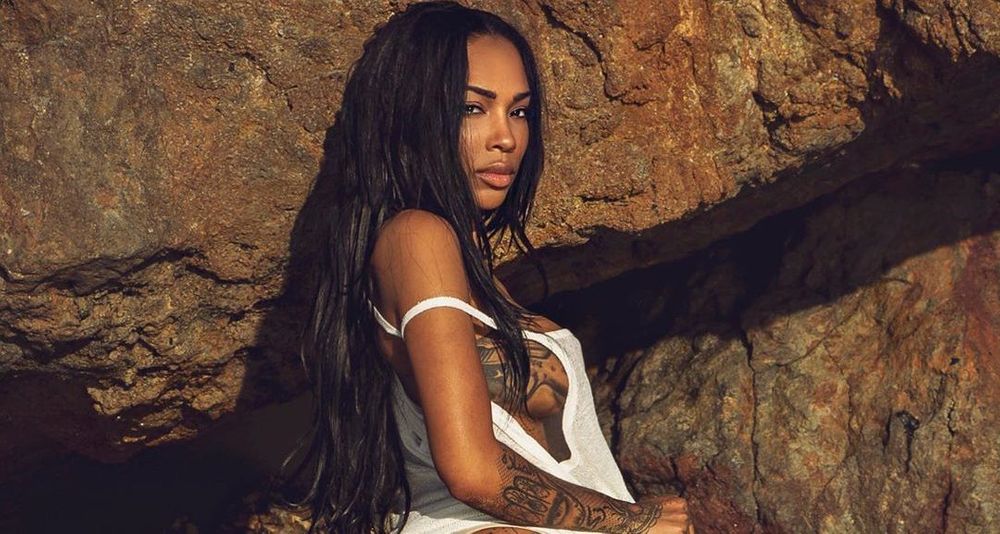 On 13th February 2020, Dreka posted a series of videos on Instagram where she detailed her breast implants removal. She explained in the caption that she had breast implants inserted after losing weight in February 2017. She opted for implants because she only wanted to add volume to her breasts.
All was well after inserting the implants, but a while later, Dreka found that she had high estrogen levels, and her hair kept thinning. She also had frequent skin breakouts despite eating well and exercising. A friend then advised her that the implants were the cause of her health issues. She wrote:
"I basically had balls of toxic in my chest. Foreign objects in my chest. So I removed them. They surprisingly still look good in my opinion."
Dreka also told her fans that she had a successful and painless recovery.
The careless actions of a close ally caused Dreka to lose trust in her friends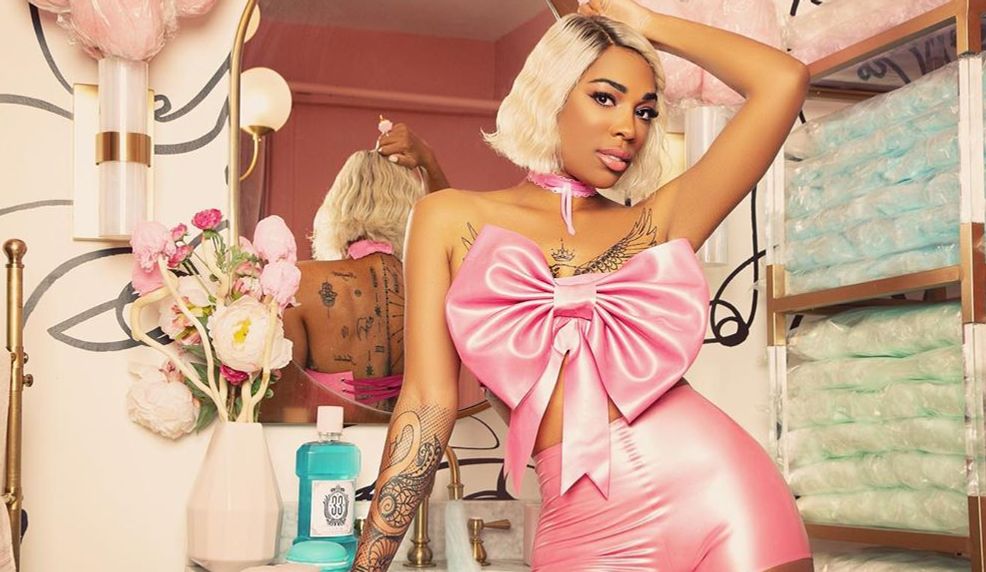 Dreka was born as Shadreka Centuri Haynes on 31st August 1986 to a middle-class Afro American family. She was able to afford anything that she wanted. Dreka was one of the first people among her friends to own a car. She was also a gifted student in class, and she participated in several inter-school competitions and academic events.
However, she got stripped of her car due to the actions of one of her close friends. This event put her in a dark place, and she is now skeptical about putting a lot of trust in her friends. She told The Source;
"Before then I used to put a lot into my friends. I don't do that anymore. I'm going to put it into the people I know for sure love me like my husband, my kids, and work, really."
---