Freddie Highmore is a British actor who plays the role of Dr. Shaun Murphy in the ABC series The Good Doctor. Highmore made his acting debut as a child actor in the 1999 film Women Talking Dirty. He went on to star in films such as Finding Neverland, Charlie and the Chocolate Factory, and The Spiderwick Chronicles.
Highmore won two Critics' Choice Movie Awards for Best Young Performer before playing the leading role of Norman Bates in the thriller series Bates Motel. He won a People's Choice Award and earned three Critics' Choice Television Award nominations for his portrayal of Norman.
Freddie married fellow Brit Klarissa Munz in secret in 2021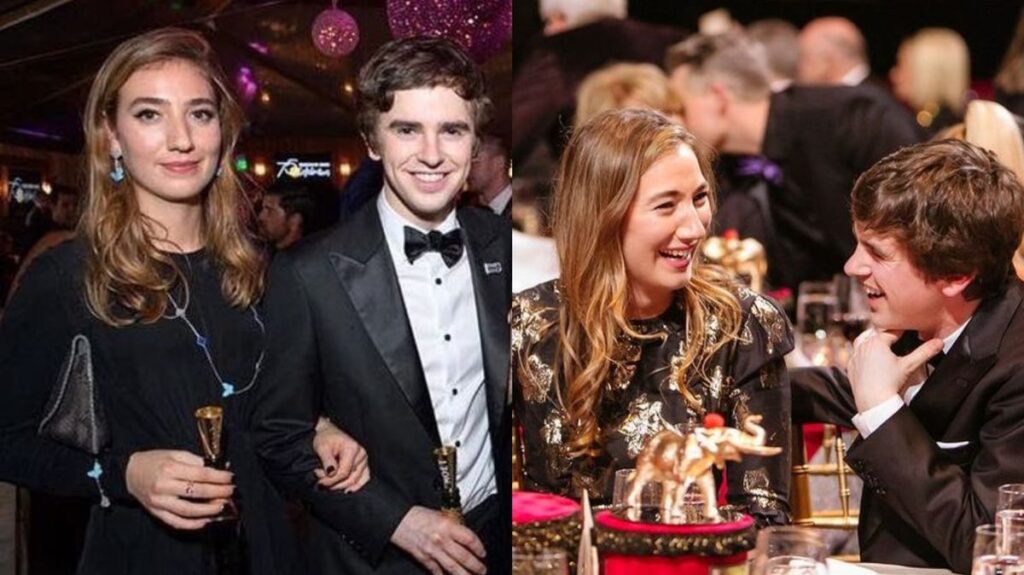 During a September 2021 appearance on Jimmy Kimmel Live! Highmore revealed that he'd gotten married. "Yes, I got married," Freddie said after the host pointed out his wedding band.
Highmore clarified his status to end insistent inquiries about his wedding band. Freddie stated that he wouldn't jump on the couch like Tom Cruise infamously did in 2005 to express excitement about his nuptials.
"I know that you do that in America," Freddie said. "But I'm as happy as a Brit can be and I'm married to a very wonderful woman now. So yes, I feel very happy."
Freddie didn't reveal his wife's identity, but he said he had yet to get used to married life lingo. Highmore explained:
"I just still can't get over the terminology and the vocab — like, a 'married man' just sounds very old and 'my wife' sounds very possessive," he said. "We don't really use that yet, but we just point to the rings and be like, 'Here, look, make or draw your own conclusions.'"
Jimmy advised him to open up; Freddie responded by pointing out that it's still early days in his marriage.
Parade later reported that Freddie's wife is fellow Brit Klarissa Munz. Highmore and Munz reportedly met at Cambridge University, per photos shared by an Instagram account titled @FreddieHighmoresGirl.
The couple met again on the set of Bates Motel and started a relationship.
Freddie is quite secretive about his personal life but he has been linked with several celebrities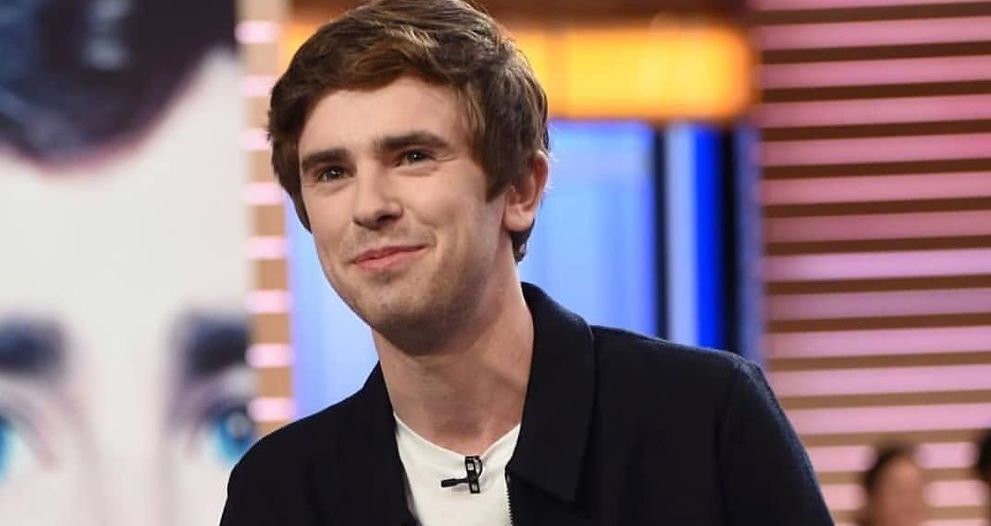 In 2017, Freddie told Evening Standard that he chose to stay away from social media because he wanted to separate his personal life from his professional life. At the time, he didn't have any social media accounts, but he told the outlet that sometime in the future, he would probably open secret accounts to keep himself abreast of emerging issues.
Highmore opened a Twitter and Instagram account, but he doesn't use them to post content. His social media secrecy, coupled with rare red carpet appearances, mean that there is little concrete news about who Highmore has dated. However, he has been in rumored relationships with several celebrities.
Freddie and his Spiderwick Chronicles co-star Sarah Bolger reportedly dated from 2006 to 2009. After breaking up with Sarah, Freddie briefly dated The Alienist star, Dakota Fanning. Freddie and actress Abigail Breslin reportedly dated from 2016 to 2017.
Freddie admitted that he is yet to figure out dating in the United States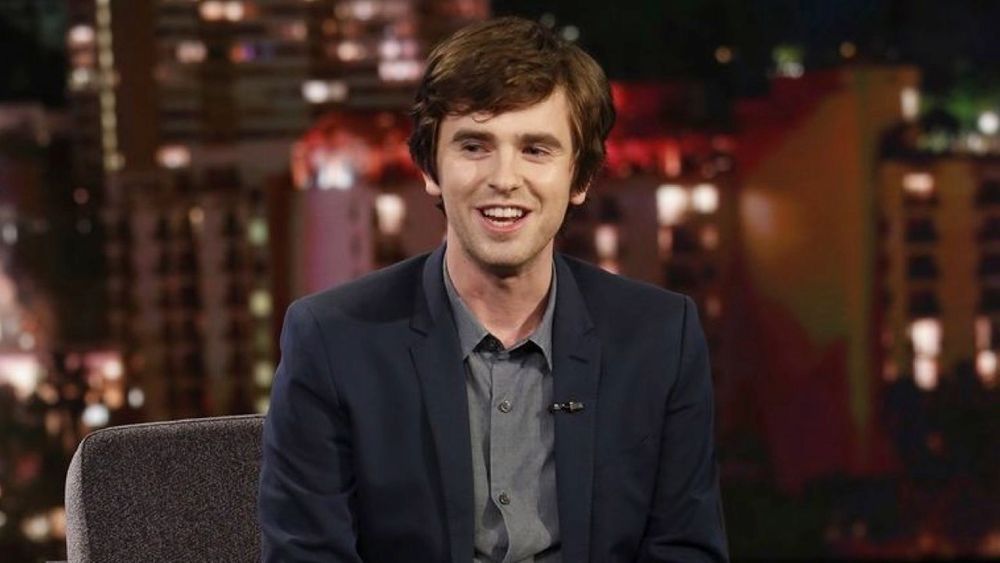 Freddie Highmore lives close to friends and family in London, but he spends a lot of time in North America during filming. Highmore humorously told Jimmy Kimmel that he is yet to get a handle on dating customs in North America. He told Jimmy that he doesn't understand what makes up a date in Vancouver.
Highmore explained that in the UK, it's clear when you are out on a date with someone because of the setting. "In the UK, it's very clear when you're going on a date cause it's in the evening, and it's like dinner or some sort of obvious dating activity," Freddie said. However, in North America, any sort of random outing can be construed to be a date. He explained:
"You just think you are going kayaking with a friend and then it ends up being a… Obviously this is very personal to me, the kayaking story, and I get worked up about it… But even you go to a sports game, you know, and they get the jumbotron on, and you're meant to kiss the person that you are with, and you think you're going to see a sports game and suddenly it's converted into this public date."
Also Read: Is Freddie Highmore autistic in real life?
---