Jane Lynch is an American singer and actor who gained fame for starring in mockumentary films such as Best in Show and A Mighty Wind. Lynch gained further recognition for playing a recurring role in the sitcom Two and a Half Men, which earned her a Primetime Emmy Award nomination.
It was only a matter of time before Lynch won an Emmy, and it came courtesy of her starring role in the musical comedy series Glee. Lynch has an impressive acting resume, which includes roles in The L Word, Criminal Minds, and The Marvelous Mrs. Maisel. She is set to be the host of NBC's renewal of The Weakest Link.
This piece will look at Jane's love life. We can confirm that she isn't married, but she is in a relationship.
Lynch and her ex-wife Dr. Lara Embry had an amicable divorce after three years of marriage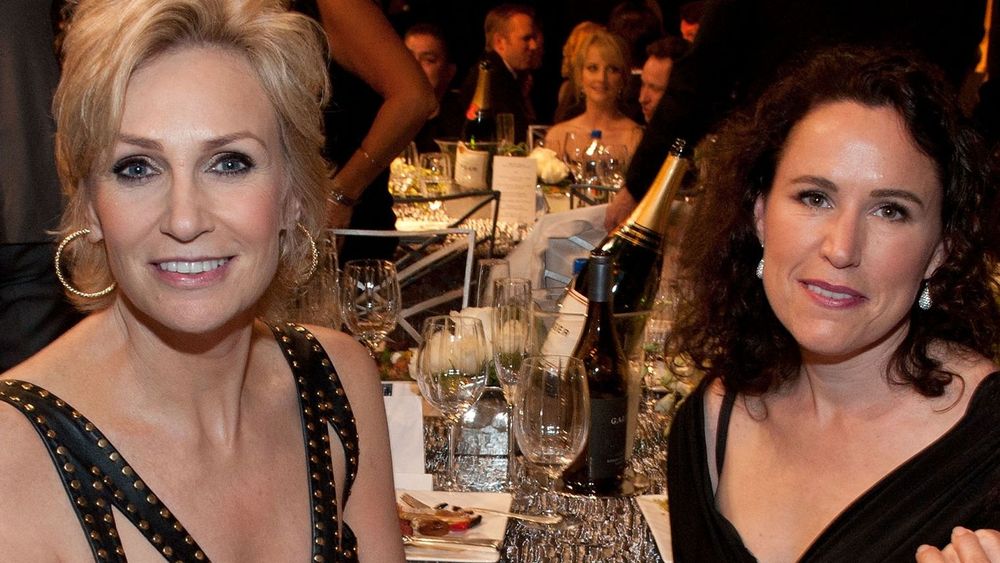 Jane and Lara met in a 2009 fundraiser in San Francisco and got engaged a year later. "I'm thrilled," Jane told People after the engagement. "I never thought that this is something I wanted." On Memorial Day 2010, the happy couple was married in an intimate ceremony held in Sunderland, Massachusetts. The wedding had nineteen guests, including Lara's daughter Haden.
Lara and Jane announced their divorce in June 2013. Jane's statement to People read: "Lara and I have decided to end our marriage. This has been a difficult decision for us and we care very deeply about one another. We ask for privacy as we deal with this family matter."
The couple had an amicable divorce, and reports indicate that they are still friends.
Jane and her girlfriend Jennifer Cheyne dated briefly in the early 2000s before reconnecting two decades later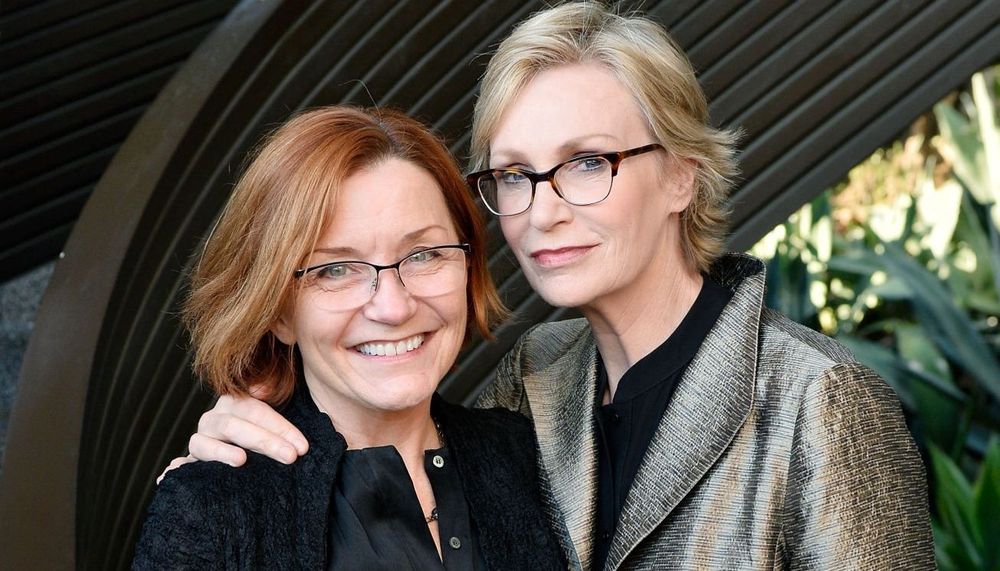 "I kind of like being single," Jane told TMZ two months after her divorce. Jane remained single for a while before reconnecting with an old flame, Jennifer Cheyne. Lynch told Parade that she and Jennifer were incompatible when they dated in the early 2000s, but maturity had made them a perfect match. She said:
"We fell back so easily and lovingly. We're very different people now – we don't have the same insecurities we used to have. We live very peacefully. We have our own routines and separate spaces to retreat to within our home, but then we'll have coffee together in the morning and meet for a meal."
Jane showered Jennifer with praise when she talked to People about the couple's relationship. She gushed about how Cheyne complements her and how the couple works well together. Jane also revealed that she doesn't need to hire a handyman when Jennifer is around. Jane said:
"That's the greatest thing about her, because I get overwhelmed, and I have no patience with details. She's very methodical and she takes things very slowly."
Lynch is comfortable with where her relationship with Cheyne is, and she is not rushing into marriage as the memories of her past marriage and divorce still haunt her. "I was married for a little while, and it just wasn't for me," Jane told Us Weekly.
---