Sophie Hawley-Weld and Tucker Halpern form the famous 'jungle pop' band known as Sofi Tukker. The duo formed the band in 2014 and rose to fame a couple of years later following the release of the EP, Soft Animals. The EP contains some of the band's most famous songs, including Drinkee and Moon Tattoo.
In September 2017, Sofi Tukker became a household name after Apple featured the song Best Friend on iPhone X's full commercial release. The duo gained more fame after EA featured their song, Johny, in FIFA 17, and the song Best Friend in FIFA 18. Sofi Tukker released their debut album, Treehouse, in April 2018.
This piece will look at Sophie and Tucker's relationship.
Sofi and Tucker share a close bond but they are not in a relationship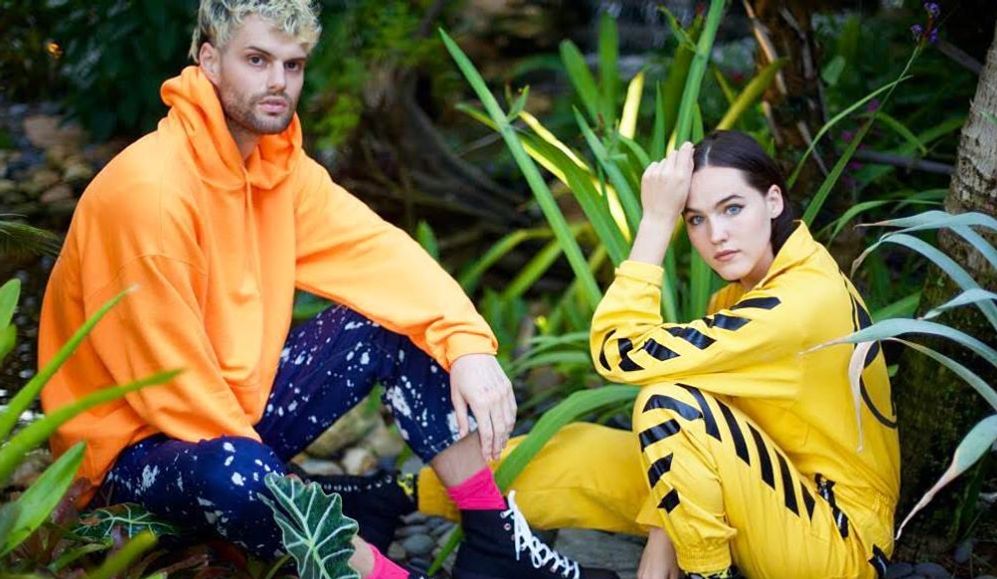 Sophie Hawley-Weld was born in Germany, and she grew up in rural Canada. In 2010, she joined Brown University to study conflict resolution. Tucker was already a student at Brown University when Sophie enrolled. He was an important player in Brown's basketball team and was touted to be a star player in the NBA or one of Europe's basketball leagues.
Due to Sophie's disinterest in sports, Sophie didn't know of Tucker's prowess on the court. Unfortunately, Tucker developed a severe case of mono that left him bedridden for months. He spent a year at home in Boston, and during that time, he developed a love for house music. Tucker downloaded a music-making software, and learnt how to make music by watching YouTube tutorials.
After recovering, Tucker reclaimed his spot in Brown's basketball team. However, his body couldn't take the strain of intense basketball. "I was so spent," Tucker told wbur. Like, my body was pushed way over its limit. And I remember sitting there thinking like, 'It's over.'" After consulting with a doctor, Tucker left the court and immersed himself in music production.
Sophie and Halpern met at an art gallery where they had been booked to perform. Tucker enjoyed Sophie's music, but he thought that it was boring. He added some house beats to one of Sophie's tracks, and the pair liked the result. The next day, the pair met up and started collaborating under the name Sofi Tukker.
The pair struggled for a while, but they didn't give up on music or each other. With time, they developed a special bond that grew stronger every day. Tucker told wbur that he wouldn't have achieved his tremendous professional and personal growth without the influence of his 'best teammate,' Sophie. He said:
"I definitely wouldn't be as good of a dude. I think she has made me a way better person. And becoming so aware of certain things that growing up around a team, in locker rooms, in that culture – you don't really learn about. I really think she's rubbed off on me as a human being, probably, in the best way."
Sophie doesn't put a label on her sexuality while Tucker identifies as not queer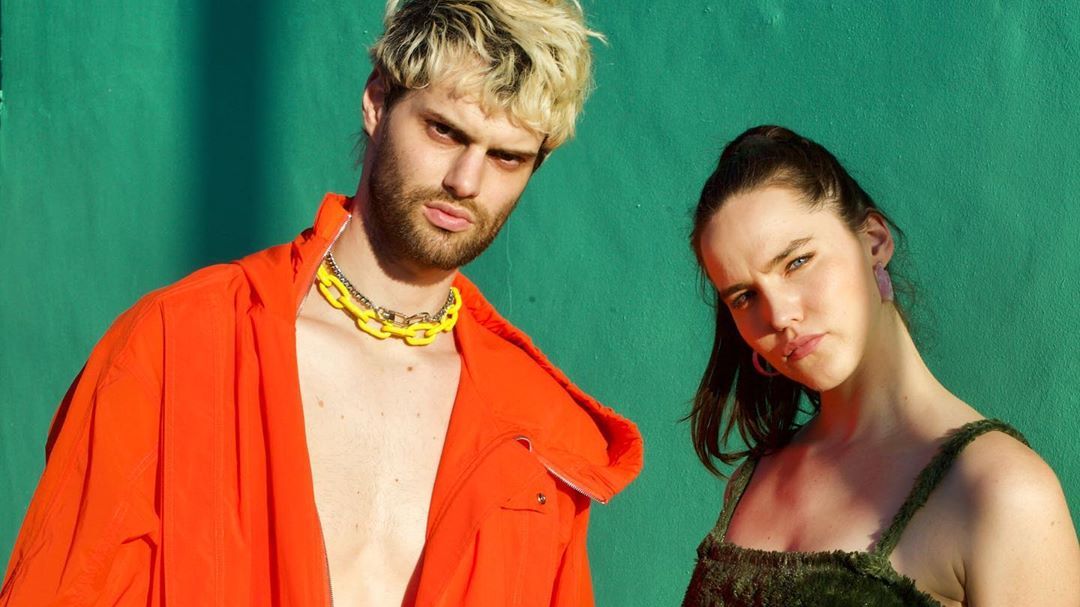 Tucker and Sophie are extremely private about their love lives, but they did open up about their sexualities during an interview with Out Magazine. Sophie stated that she is still figuring out her sexuality, and so she doesn't fit into any label. "I try not to identify," she said. "I don't know if that's the most mature way – but I'm young, I'm figuring myself out." Tucker, on the other hand, stated that he doesn't identify as queer. He said:
"I'm not queer, but most people in my life are… I feel like I have a lot in common with queer people, even if that's not how I personally sexually identify."
Sofi Tukker has a great relationship with the queer community. The duo makes efforts to make the queer community feel safe and accepted during the band's shows. Sophie and Tucker told Substream Magazine that they intend to inspire people to be proud of their true selves. They said:
"That is exactly our intention. There is nothing more inspiring than being around people who are 100% freely themselves. It's what gives us life, and it really is how we should all feel all the time. Unfortunately, there are a lot of spaces that actively try to suppress all sorts of things in people and so we definitely go out of our way to make our shows a safe haven and place to let it all out, together."
---