After Rachel Nickell's savage murder in July 1992, authorities launched a massive search that brought up one key suspect: Colin Stagg. Unfortunately, police lacked direct physical evidence linking Colin to the murder. Convinced they had their man, authorities asked undercover cop Lizzie James to fake a relationship with Colin and get him to confess.
Despite Lizzie's best efforts, Colin refused to confess. Nevertheless, police charged him with murder, but after only four days of trial, the judge dismissed the suit, labeling the operation as 'deceptive conduct of the grossest kind.' The operation formed the subject of Channel 4's Deceit.
Colin lives with his wife Diane and her four children in southeast England.
Colin spent his £706,000 compensation and currently works at Tesco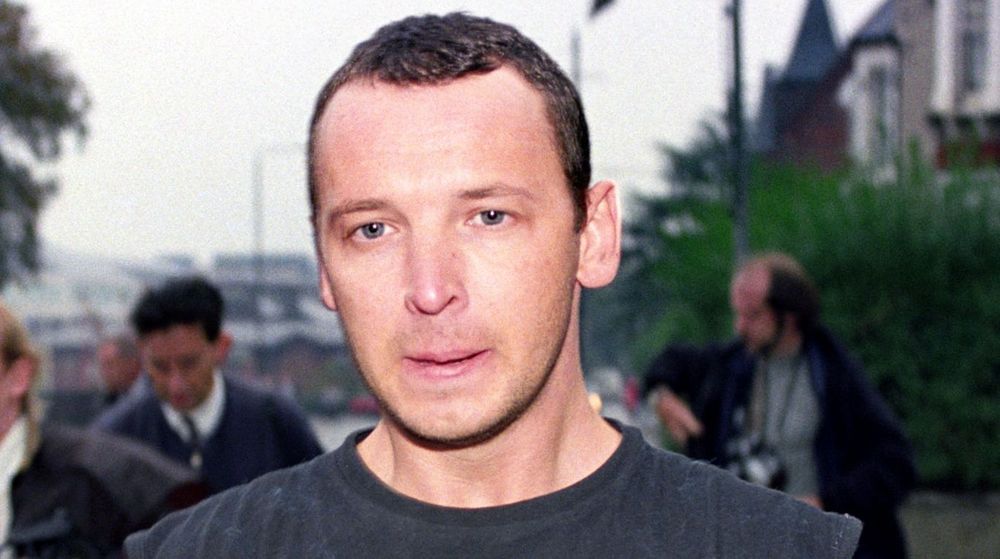 Perhaps due to the grizzly nature of Rachel's murder, authorities felt extra pressure to hold someone responsible for it. However, it doesn't excuse their attempts to elicit a confession out of him.
"There will always be people who think I had something to do with the murder, and nothing I can do will convince them otherwise," Colin lamented. "I got so used to people coming up to me and shouting 'nonce' that I started to live with a fortress mentally."
In 2008, a DNA breakthrough uncovered Robert Napper as the actual murderer. Robert was accused of the rape and sexual assault of 70 women and the murders of three people. In 1995, a judge sentenced him to life for his crimes.
"You are on any view a very dangerous man," the judge told Napper. Colin and Napper shared a stunning resemblance during Rachel's murder and the subsequent investigation into the killing.
Napper's conviction went some way into changing the public's perception of Colin. "Now people are also coming up and saying sorry for thinking the worst of me," Colin said. "But there's still a lot of people that need to say sorry. I have been terribly wronged."
Stagg sued the police for damages totaling £1 million, but the court awarded him £706,000. The authorities also apologized for their treatment of Colin.
Stagg wasted little time running through his fortune. Per The Daily Mail, Colin spent the money on cars, holidays, clothing, charity donations, and poor investments. "I spent like there was no tomorrow… and I was earning two or three grand a month in interest," Colin said.
"I was making up for lost time doing this I should've done in my youth if it hadn't been blighted by Rachel's murder."
Colin works at Tesco Express as a warehouseman and a cashier in 2021. He resides with his wife and her four grown children in southeast England.
Colin has forgiven the police for trying to frame him for Rachel's murder
Colin Stagg lives in relative anonymity, but once in a while, a customer recognizes him. "Sometimes customers recognize him and can't figure out where they've see him," a friend told The Daily Mail.
The friend added that Colin has moved on from the case. "He recovered a long time ago," the friend said. He echoed Stagg's previous statements about forgiving the police. Stagg said (per The Sun):
"I truly don't feel bitter towards the police anymore. I recognize now Lizzie and [Det. Insp. Keith] Pedder [who led the investigation] were only doing their job. I just happened to be at the wrong place at the time."
Lizzie James contacted Colin via a letter, claiming to be interested in his sexual desires. Though suspicious of James' intentions, Colin replied, starting a correspondence that would span five months.
Several months in, a frustrated Lizzie admitted to having her best sex after participating in a satanic killing. This desperate attempt to coax a confession out of Colin backfired as a repulsed Stagg maintained that all life was sacred.
Thinking that he would lose Lizzie, Stagg lied about murdering someone in a forest. Lizzie finally issued an ultimatum: Confess, or I leave. "If only you had done the Wimbledon Common murder," Lizzie said. "If only you had killed her, it would be all right."
"I'm terribly sorry, but I haven't," Colin replied. The police eventually charged Stagg with woefully insufficient evidence, and with the judge unwilling to accept evidence from Lizzie's operation, the case collapsed prematurely.
Stagg's forgiveness of the Met Police is admirable, given that they took advantage of his sexual inexperience and emotional vulnerability to trap him.
---