John Stamos is an American actor and producer famous for playing Blackie Parrish in the ABC series General Hospital. A renowned television specialist, Stamos has starred in several critically acclaimed shows. His role as Uncle Jesse in Full House and later in Netflix's Fuller House remains his most iconic to date.
In 2005, Stamos joined ER as Dr. Tony Gates and played the role for four eyes. He moved on to Bye Bye Birdie and later replaced Eric McCormack as Senator Cantwell in the Broadway revival of The Best Man.
Stamos gained recognition playing a witty family man in Full House, and he is very much a family man in real life. Join us as we look at John Stamos' relationship with his wife, Caitlin McHugh.
John and his wife Caitlin McHugh met on the set of Law & Order and started dating after they met again on Fuller House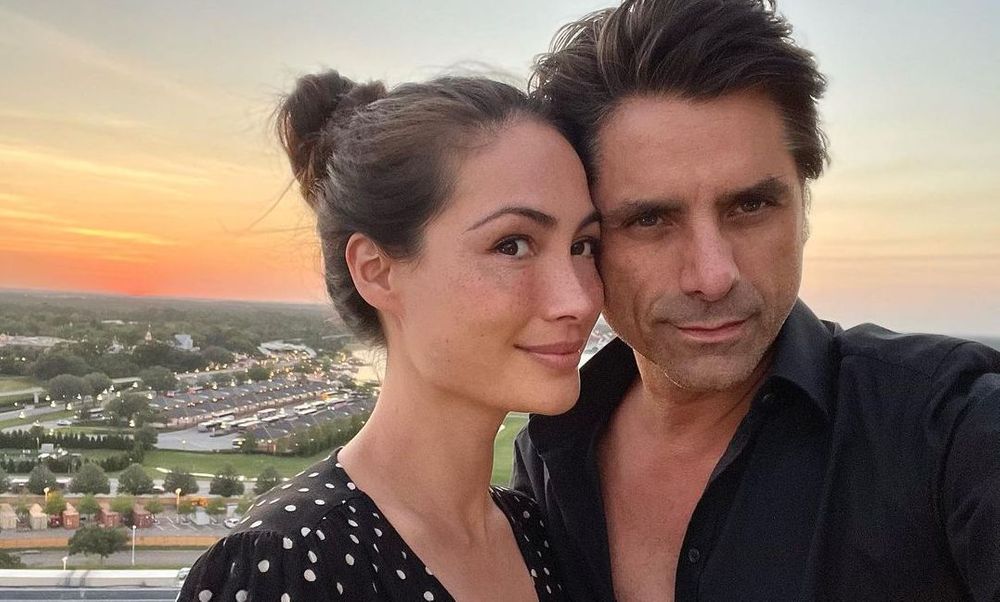 John and Caitlin met on the set of Law & Order: SVU in an episode where John played a man looking to have as many children as possible. Caitlin played one of the women John's character was trying to get into bed with.
Little did John and Caitlin know that they would endeavor to have real-life children in the future. "I played a guy who was so egotistical that he thought he should spread his progeny, so he had like 60 kids or something," John told People. "He was poking holes in condoms and stuff."
"And Caitlin, ironically, was one of the girls that I was trying to fool and have a baby with." Caitlin, who was seeing someone else, didn't consider a potential relationship with John.
McHugh and John reunited on the set of Fuller House. She was in the audience as one of her friends guest-starred in an episode of the show. John described their second meeting:
"I walked in, I went, 'Hey, are you stalking me?' She was like, 'No…' That's why I love her." She's like, 'What? No. I haven't thought of you twice.'"
The pair started dating soon after their second meeting.
John proposed to his wife at Disneyland using a The Little Mermaid reference
A couple of years after the pair started dating, John proposed in Disneyland, McHugh's favorite place.
John played a montage of the most romantic moments from Disney and Pixar, culminating in the famous quote from The Little Mermaid 'Just ask the girl.' John asked, and the girl said yes.
"I kissed the boy and said… yes!" Caitlin wrote on Instagram. "That's what you do when the sweetest, most romantic Prince charming treats you like a princess and asks you to be his [fiancée]."
Caitlin was pregnant with the couple's first child when the pair wed in February 2018
It didn't take long after the proposal for John to announce that he and Caitlin were expecting their first child. John had frequently spoken of his desire to have children. In 2015, he told Us Weekly that his 'ovaries [were] rattling.'
In a November 2017 interview with ET, John stated that it has always been his plan to have children and added that Caitlin would be a good mother. "It would be a tragedy if I didn't have children and I finally found the right woman – the perfect woman," John said.
A couple of months after the couple's engagement, John announced that he would finally be a father. McHugh talked to People about John's excitement and disbelief when he learned that she was pregnant:
"The look on John's face when I told him we were pregnant was priceless. It was the look of a man who has wanted a family of his own but wasn't sure it was going to happen for him. Now it is!"
John married Caitlin in a church ceremony held in Studio City, California, in February 2018. "Perfect way to begin our #happilyeverafter," Caitlin captioned a photo showing off their Mickey Mouse-themed wedding attires.
The couple celebrated their third wedding anniversary in February 2021. Caitlin dedicated the following caption to Stamos:
"Simultaneously feels like yesterday and lifetimes ago. The past three years have been quite the adventure. I'm very lucky and blessed to be on the wildest ride in the wilderness with you. I love the look on your face when we signed our marriage papers and this is one of my favorite photos from our wedding. Happy Anniversary Love."
Baby Billy gave Caitlin and John a scare as he arrived six weeks before the due date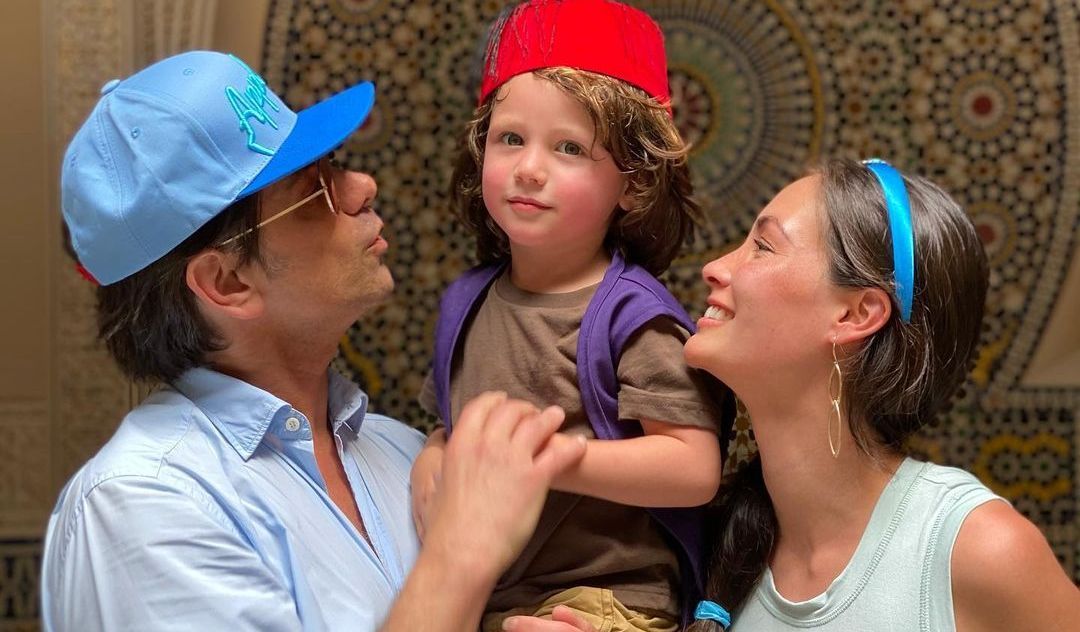 The couple welcomed William 'Billy' Christopher Stamos in April 2018. The couple named their bundle of joy after John's father. "From now on, the best part of me will always be my wife and my son," John wrote on Instagram.
John and Caitlin rushed to the hospital as soon as Caitlin felt her contractions. The doctor sent them back home and advised Caitlin to relax with a glass of wine.
Caitlin, who is not a heavy drinker, was drunk by the time she finished her glass. Contrary to what the doctor had said, however, it was time for Billy to come out. The wine plus the epidural she got at the hospital made the birth a fun occasion.
"Then they gave me an epidural and I was laughing all over the place," Caitlin told People. The birth went well, but John and Caitlin were worried as Billy arrived six weeks before his due date. Caitlin said:
"He wasn't fully baked, so that was very scary in the beginning. He was very, very small… fragile, little. Every time [he] fell asleep, you're like, 'Please wake up.' [We were] constantly checking to make sure he was still breathing."
Parenting came easy for John, as he'd waited such a long time to have a child. "I waited a long time for a kid," John said. "I just had to meet the right person to do it with, and to straighten my life out. I was always meant to be a father."
The practice John had with children on production set paid off when it came to raising Billy. "He's a natural," Caitlin told People. John and Caitlin's Instagram pages are full of family photos featuring the ever-happy Billy.
John told People that it's unfortunate that his parents passed away before he had children. "I had the best father in the world, and it kills me that my parents aren't here to be a part of this," John said. "But I know it probably wouldn't be happening if they weren't up there, you know."
---