John Stamos recently confessed on his Instagram page that the most significant adventure he had ever started was when he met his wife. These are strong words coming from such a successful actor, producer, musician, and comedian.
But for John Stamos, all these fame was nothing without a family. The "Fuller House" star is quoted to have said in an interview that he longed to have a wife and children and how tragic it would be if he did not find the right woman.
His wish did come true when he officially started dating model and actress Caitlin McHugh. We, therefore, are curious to know more about Caitlin McHugh being the lady who finally fulfilled the desires of the handsome John Stamos. Read on as we take the discovery journey together.
She grew up in California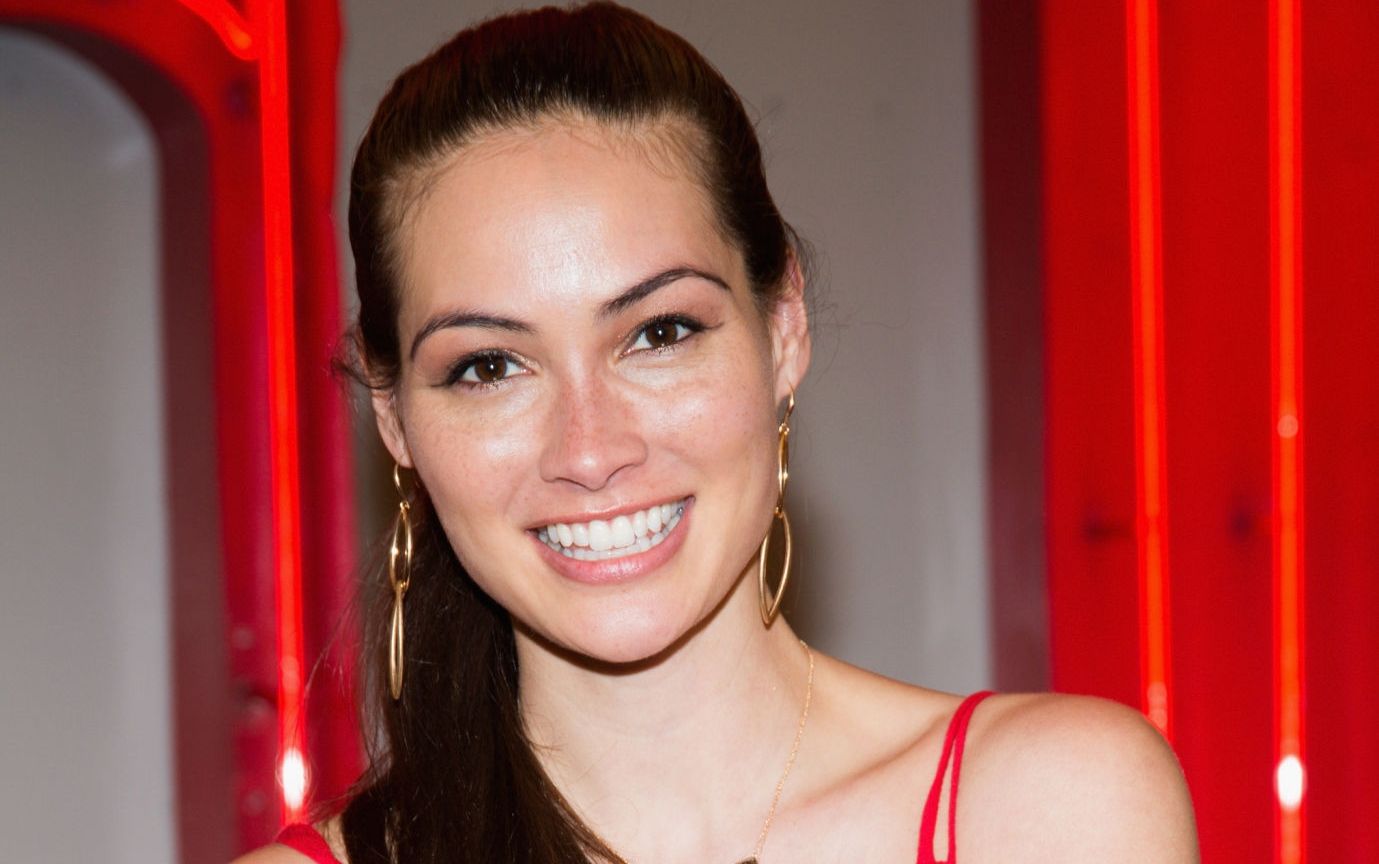 Caitlin McHugh spent her early years in California with her parents; father Timothy McHugh and mother Leilani McHugh. There are no details of any siblings, and she has not shared a lot about her childhood. She is quite attractive, and she may have inherited her good looks from her mixed ethnicity background. Her father has Irish ancestry, and her mother is of Filipino descent.
She was born Caitlin Maureen McHugh on the 13th of May 1986 in Altadena California. She attended Flintridge Sacred Heart Academy up to 2004 when she left home for North Carolina. She studied contemporary dance at the School of Arts University of California and graduated in 2006.
She is a model and an actress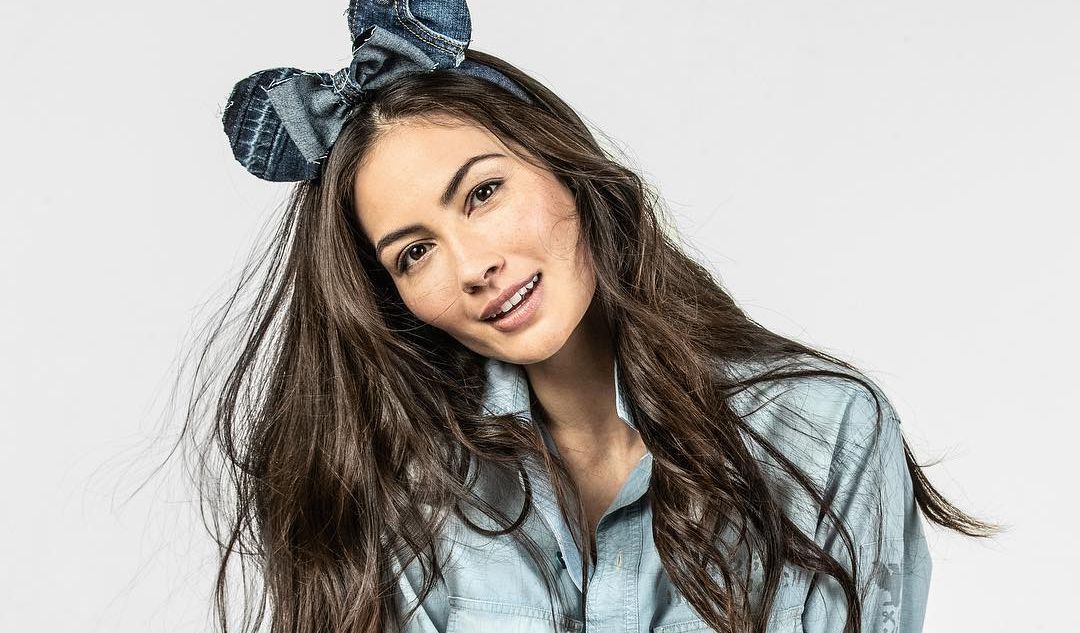 Caitlin started her career a year after living college and her very first movie featuring Will Smith was "I am Legend" a sci-fi/horror film, and although she only had a small part in the movie, the movie was a hit and grossed more than $500 million against a budget of $150 million.
That humble beginning is what opened the doors for her, and she has taken part in several movies and TV series. She has featured in TV Shows like NCIS: Los Angeles, Law and Order: Special Victims Unit, Castle, Blue Blood, Switched at Birth and the Vampire Diaries. Coincidentally, she did appear in Law and order in 2011 with her husband, Stamos.
She is not only involved in TV series but has also featured in movies. Some of her works include Passing Train in 2007, Alleged in 2012, 48 Hours to live in 2016 and Random Tropic Paradise in 2017.
Her talents are not only concentrated in front of the screen but also behind it. She is credited to have co-written and stared in the movie Ingenue-ish which is a short comedy highlighting what upcoming artists in Hollywood face. The film also starred actor Josh Peck.
This film was a project that she undertook with her husband, who directed the production, and she claims to have enjoyed working together with him. The film received a nomination for "Best Actress," "Best Supporting Actor" and "Best Director" at the Portland Comedy Film Festival. The film also featured at the Toronto Short International Film Festival as well and even Los Angeles Independent Film Festival. We believe she has not fully utilized her writing and production skills, and we are sure with a talented man like Stamos by her side, we can look forward to more productions.
She is also a model signed with the famous Wilhelmina Models. She appeared in television commercials for "Colgate Toothpaste" showing her beautiful smile in 2016 and the following year she appeared for the "Buick." She has also modeled for bridal ads as well as "Target" and "Aveeno." It looks like her talents are limitless since she is also a hair model. Her long gorgeous hair has not gone unnoticed, and she has appeared in advertisements for Aussie brand hair care products and acts as a representative of the brand. With her long and beautiful hair, she can do advertising and brand representation effortlessly making the hair product look like a miracle product.
This amazing and beautiful lady with a killer smile is very multi-talented. Besides doing all of the above, she is also a singer. She has a beautiful voice, and in addition, she also plays the ukulele. She is also a martial artist and practices karate. She frequently uploads pictures of her kick-butt workouts, and her biggest dream is to be involved in an action film.
She met her husband on set – their paths only crossed professionally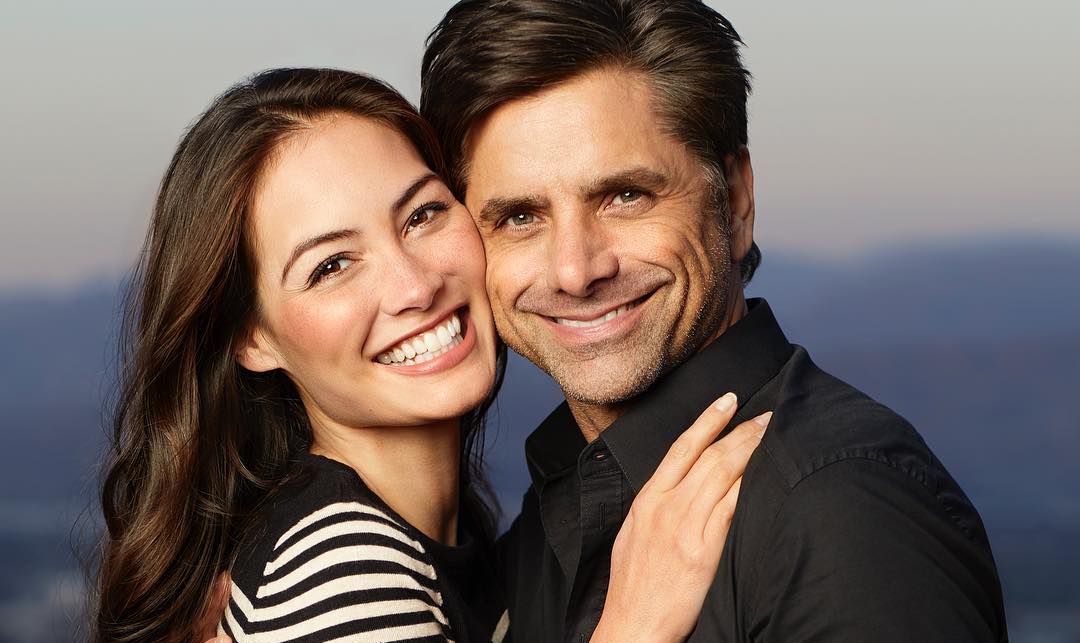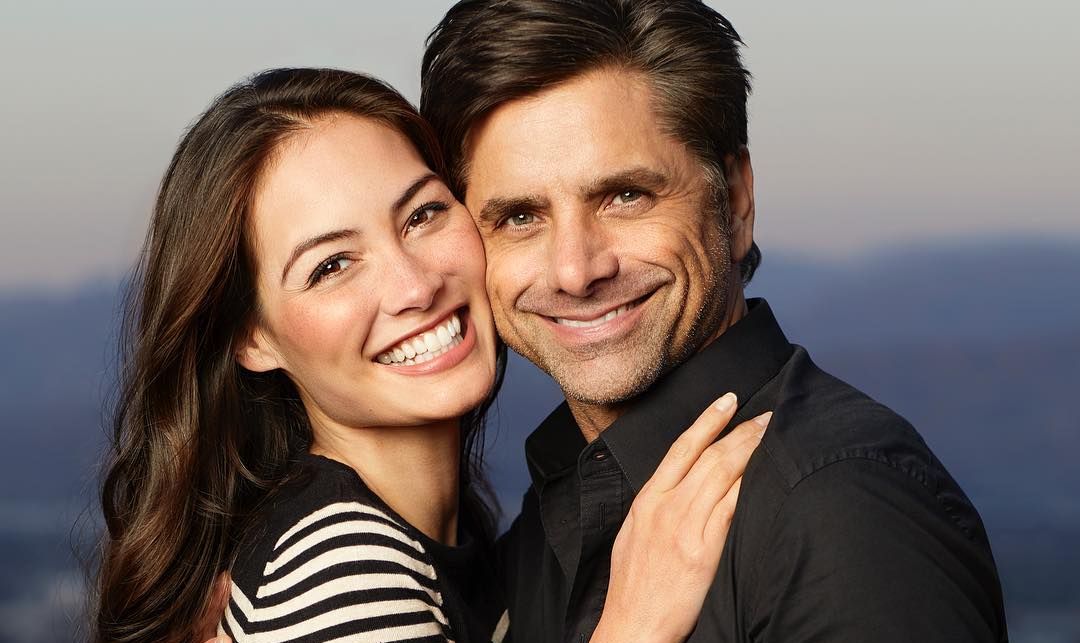 The two love birds met in 2011 when they both featured in an episode of Law and Order: SVU. In the episode, Stamos played the part of a guy full of ego who was trying to spread his posterity and managed to get almost sixty children by poking holes on condoms. Ironically, Caitlin was one of the ladies he was trying to have children with.
Stamos, however, did not make any moves on her then because Caitlin was dating someone else. Their paths crossed again when Caitlin accompanied her friend who was to appear on a "Fuller House" episode.
The two started dating although they kept it low key until March 2016 when Stamos confirmed he was seeing someone, while on tour with the "Beach Boys" musical band. After that confirmation, the couple started appearing in public together, and in April 2016, they were seen together at the "TV Land Icon Awards" and in November of the same year at the "Saban Community Clinic's" 40th Annual Dinner Gala.
She loves all things Disney – she got engaged in Disneyland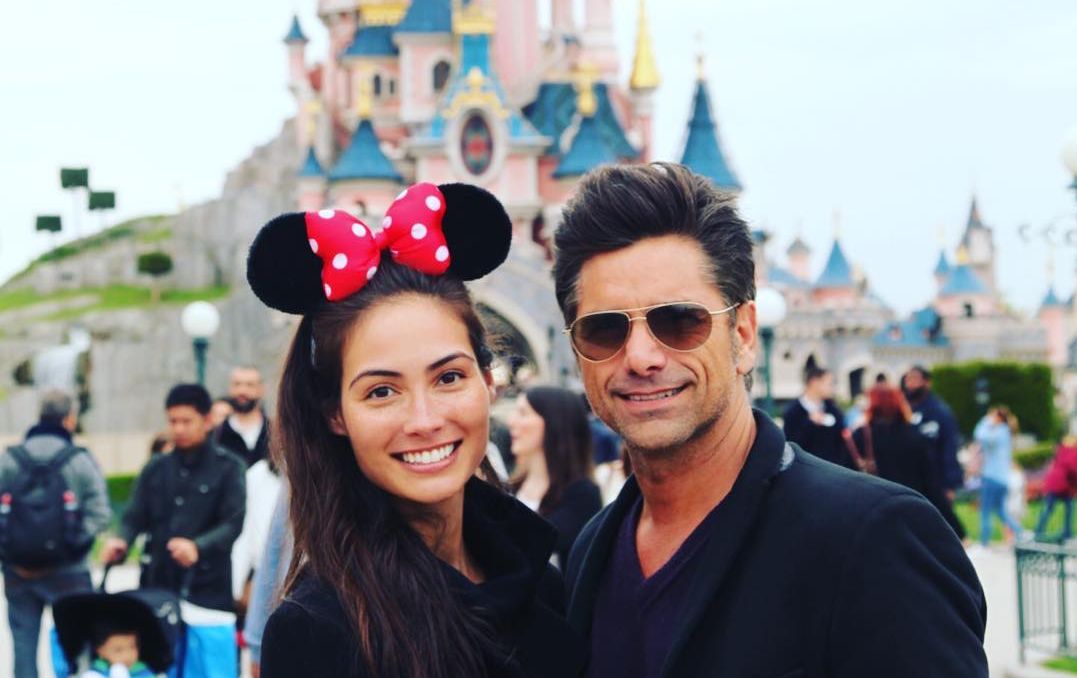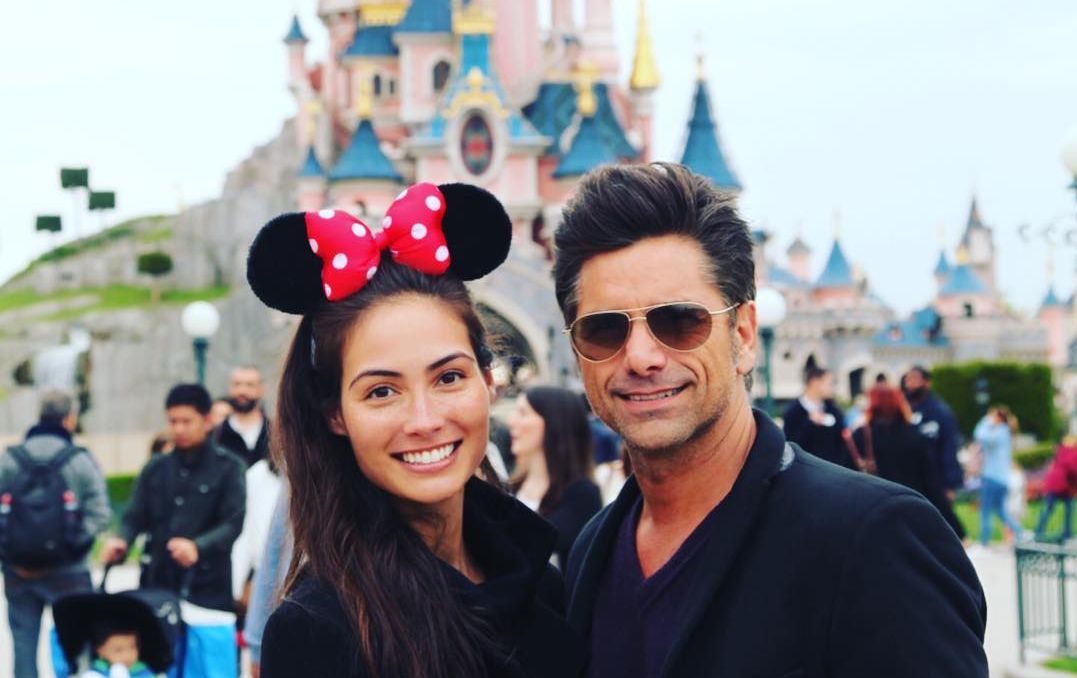 Caitlin's favorite place in the whole world is Disneyland. She loves everything in Disneyland and knows all the fun facts, she loves all the characters and comes alive in Disneyland happily behaving like a little girl.
It is with this in mind that her husband chose her most favorite place in the world to propose. After two years of dating, Stamos popped the question in one of the most romantic and creative ways. He made a romantic short film from the animated Pixar and Disneyland films and ended it with "The Little Mermaid" scenes. He modified the part of "Just Kiss the girl" to "Just ask the girl." There was no way she was going to say no to such a proposal, and he, therefore, removed the ring, and while she was hugging him, he slipped it into her finger. They later ran around the park with their Disney onesies. After such a romantic proposal, the couple then went to 21 Royale to share the news and celebrate with friends and family.
After the engagement, the next obvious thing to look forward to was the wedding. While the world was waiting for the announcement of a wedding date, the couple had other plans and surprised everyone with the news of a pregnancy. Caitlin was already expecting before the engagement. They had decided to conceive first before an engagement since as Caitlin is quoted to have said, Stamos was old. Stamos chose to do the right thing and asked her to be his wife because that had been his plan all along. He was sure he had met the right woman, and he got in touch with her parents and shared the good news.
Caitlin is quoted to have said in an interview that Stamos was ecstatic when he received the news of her pregnancy. She says she saw the look of a man who had waited to have a family for quite a while and had almost given up.
She got married while pregnant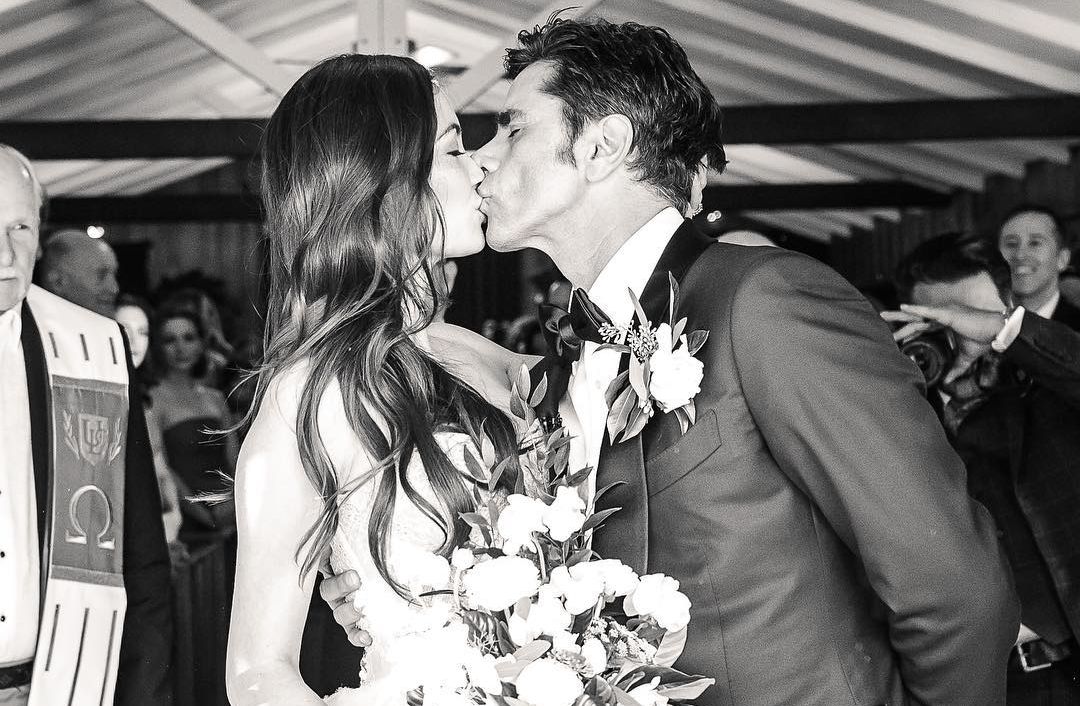 The pregnancy did not deter this couple from tying the knot and four months after they announced their engagement, they got married at the "Little Brown Church" in Studio City, California. About 50 people witnessed the event. Caitlin looked stunning in a strapless white gown, diamond hair clip and earrings while her handsome husband sported a black tuxedo.
They later had a reception at Stamos's Beverly Hills home. The reception was set at the backyard of the home by the pool. The whole backyard was filled with lounge furniture and rugs and being musicians, there was a huge piano, and some drum sets and white rose petals freely floated in the pool. There was also a dance floor set up. Their love for Disneyland was clearly evident as there was a "D" written using Disney font at the front area.
On the eve of the wedding, burglars had broken into Caitlin's hotel room and carried jewelry worth $165,000, but luckily, the theft happened when she was not in the room. Despite this setback, an eye witness said the couple looked happy and were all smiles throughout their big day with Caitlin looking beautiful and curling around her ball gown skirt like a princess.
Their honey moon was in Disneyland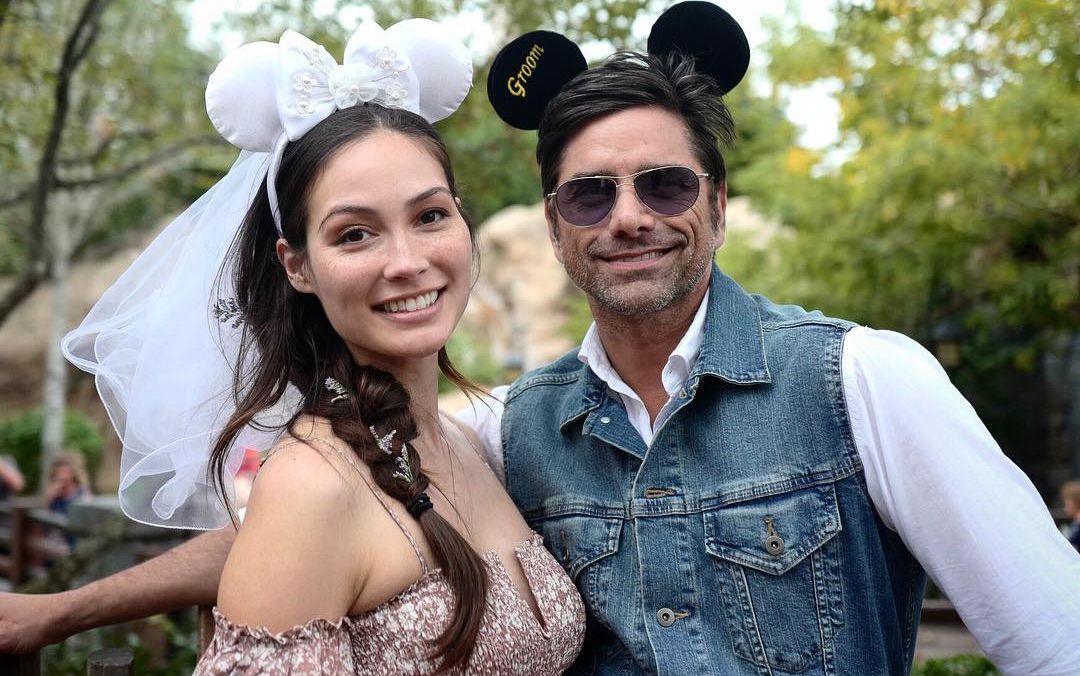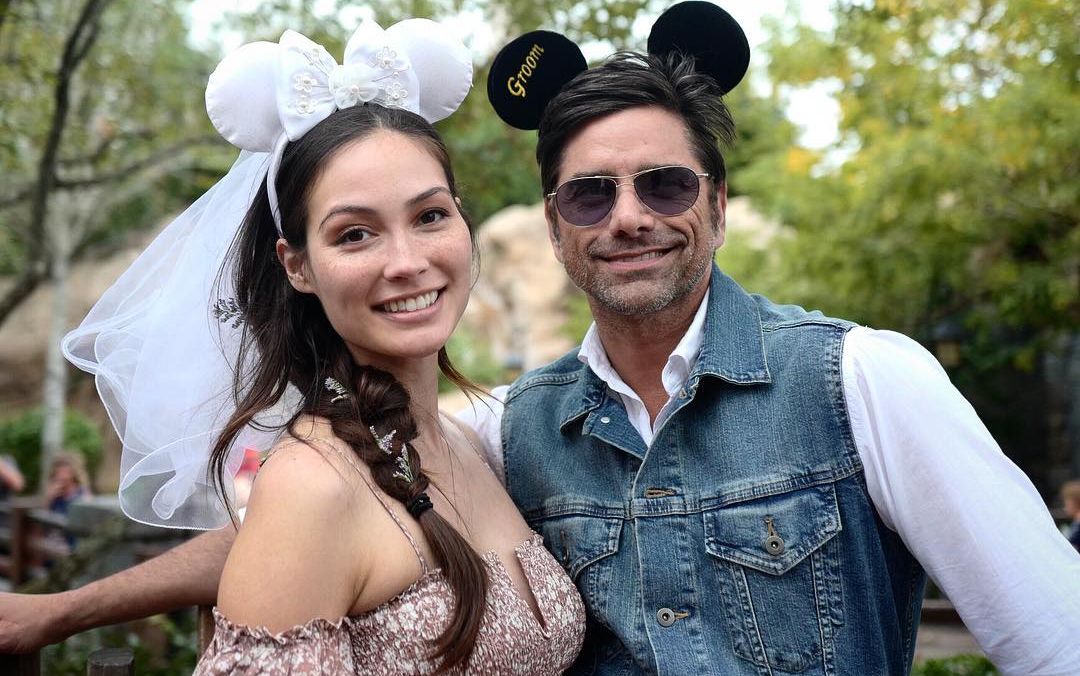 It does not come as a surprise that the couple chose Disneyland as their honeymoon destination. The happy couple shared photos showing how much they were enjoying their honeymoon with Caitlin wearing Minnie's ears and kissing her husband, who wore Mickey Mouse ears written "groom." Their love for Disneyland is admirable. They even spent one of their honeymoon nights at the Cinderella Castle.
Stamos did get an opportunity to sing with his band "The beach boys" at the universal studios in Orlando and dedicated a song "Surfer Girl" to his new bride as she took photos of the performance. The romantic couple kissed, hugged, and held hands in between the performance.
Caitlin gave birth to a premature baby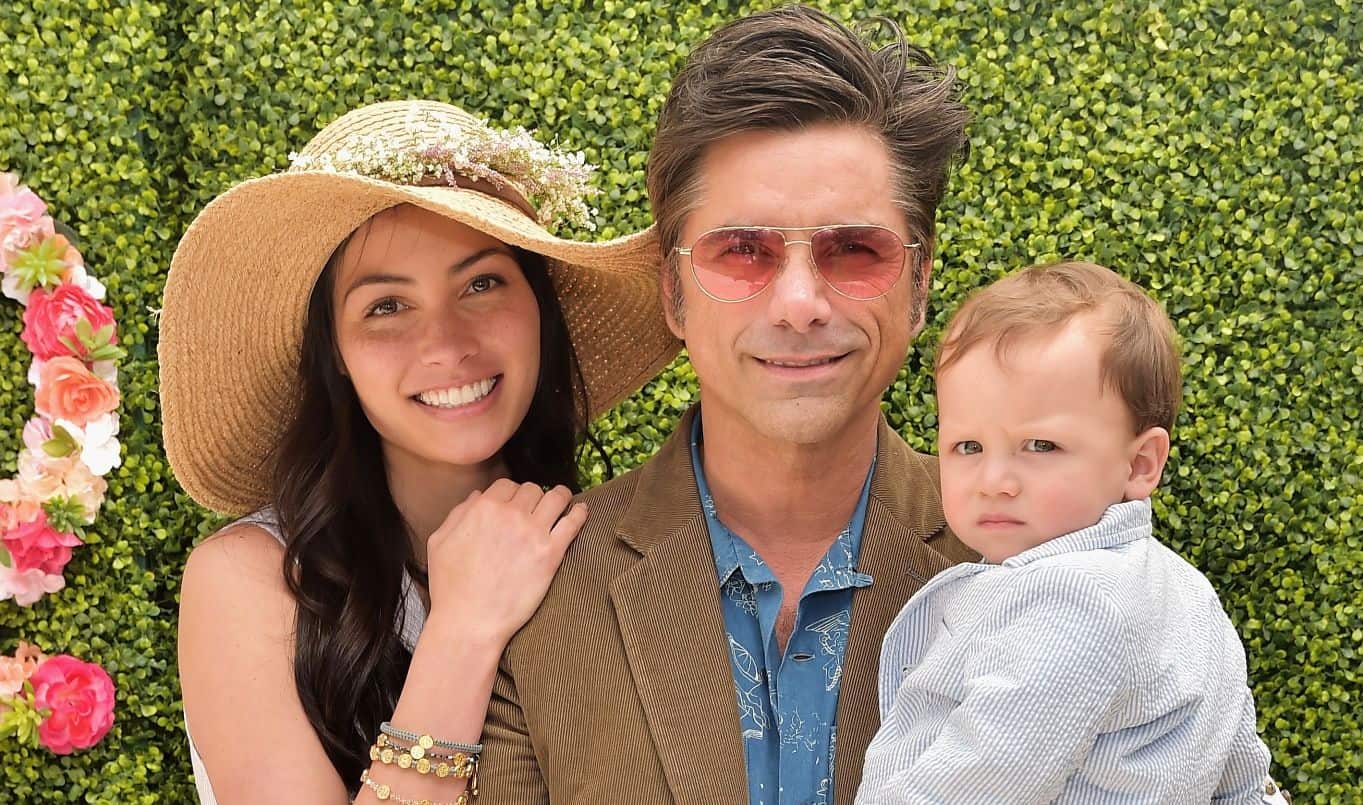 As most women will confess, nothing about labor and delivery often goes as expected, and the same happened for Caitlin. She thought she was in labor, and as a first-time mother, she quickly rushed to the hospital only to be told it was false labor, and she was not due until six weeks later. She was advised to go home and relax with a glass of wine. She had not had a drink for nine months, and after that one glass, she says she had the baby moving and was sure she was in labor. They drove to the hospital again, and this time she was in labor and delivered twenty minutes later a baby boy Billy named after Stamos' father.
Billy was born on the 15th of April 2018, which was six weeks early, and the parents were terrified. They confessed to being scared of how fragile and small he looked and how they would regularly check on him while sleeping to make sure he was still breathing. These scary times did come to an end after some time and Billy crossed that path and is a perfectly healthy baby who recently celebrated his first birthday wearing matching Elvis outfit with his father. They later crowned the celebration by visiting their most happy place – yes you guessed right, Disneyland!
This couple is clearly a match made in heaven. Their love for each other is very evident in the simple ways that they celebrate each other and how happy they look together.
They have both added value into each other's lives, and their commitment to live a private life away from the media to protect their relationship is admirable.
They have said they intend to have more children and are already trying for a second one. Stamos has confessed on several occasions to have met the perfect partner in Caitlyn, and we agree with him that this lady is phenomenal.
With so much support for each other, we are positive this will be a happily ever after marriage.
The fact that they proved they could work together to produce powerful movies is something to look forward to.
Their love for music is also a plus, and we hope there will be some music projects in the near future.
There is so much more to look forward to from Caitlyn and although it might seem like her hands are full with motherhood and wife duties, she is a strong lady, and we wish her well as she tries for a second child and juggles family life with her career.
Also Read: The Untold Truth Of Adam Sandler's Wife – Jackie Sandler
---