Jack Black has been a Hollywood stalwart for over two decades. In 2018, he deservedly earned a star on Hollywood's Walk of Fame. A little known fact is that Jack Black is a Grammy Award-winning musician. Black and his long-time friend Kyle Glass form a comedy rock duo known as Tenacious D, whose cover of The Last Line won a Grammy for best heavy metal performance.
Black walks the red carpet arm-in-arm with his wife Tanya Haden. Occasionally, the couple's two sons follow suit.
Black and Tanya enjoy somewhat of a secret relationship. Read on to discover some facts about Jack Black's wife, Tanya Haden, and her relationship with Jack.
Tanya comes from a musical family and plays the cello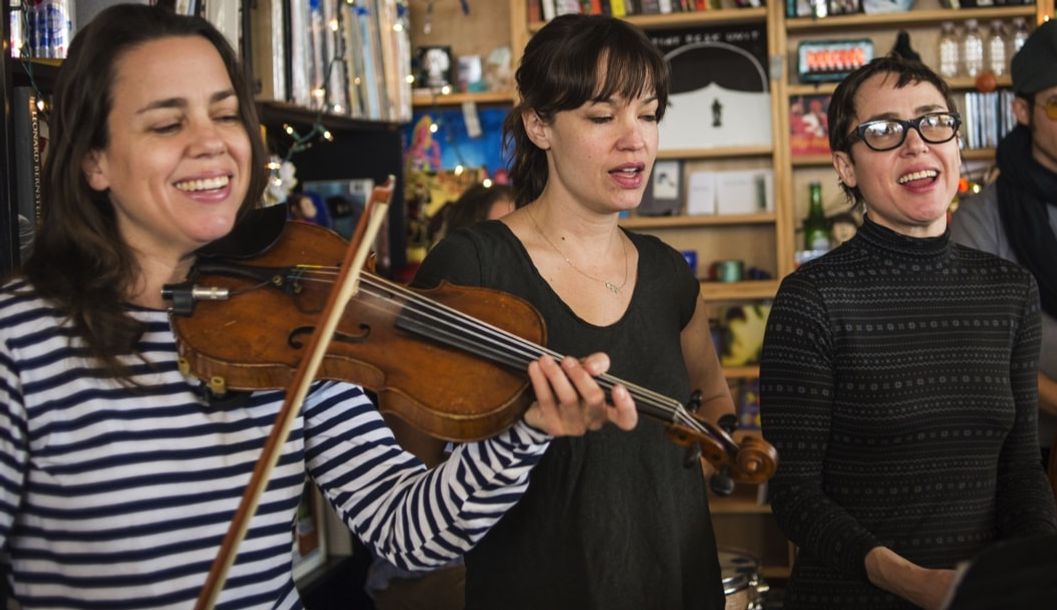 Tanya was born in New York City, New York, on 11th October 1971. She is a skilled cello player who inherited her musical prowess from her dad Charlie Harden. Charlie was a double bass player who drew artistic inspiration from his parents. Tanya's paternal grandparents were folk singers, and they hosted a radio show called The Haden Family Radio Show.
Tanya and her sisters Rachel and Petra started singing and playing instruments at a young age. However, Tanya quit music in high school to pursue art. Her sisters went on to form a band known as That Dog alongside Anna Waronker and Tony Maxwell. Petra played the violin while Rachel worked on the bass guitar.
Haden played the Cello for That Dog, but she didn't tour with the band. That Dog dissolved in 1997, and it allowed the sisters to work together. In 2014, The Haden Triplets released their first album. Ry Coder produced the album, and it featured the sisters playing their respective instruments. Tanya talked to Rookie Mag about the album:
"We finally made this record when Ry heard the songs. It was very important to him. He said, 'We need to keep this music alive.' You don't hear it a lot anymore, and it's an important part of history."
Tanya and her sisters enjoy working together, but they admit to fighting a lot, especially when one of them gets out of tune. It's a dream come true for them to make music together. Tanya told Rookie Mag:
"Well, our voices are similar. It's a perfect match, but it's a double-edged sword. We do fight, which can make it hard for us to collaborate. Also, were psychics – we can read each other's minds."
She is an art enthusiast and she has several film credits to her name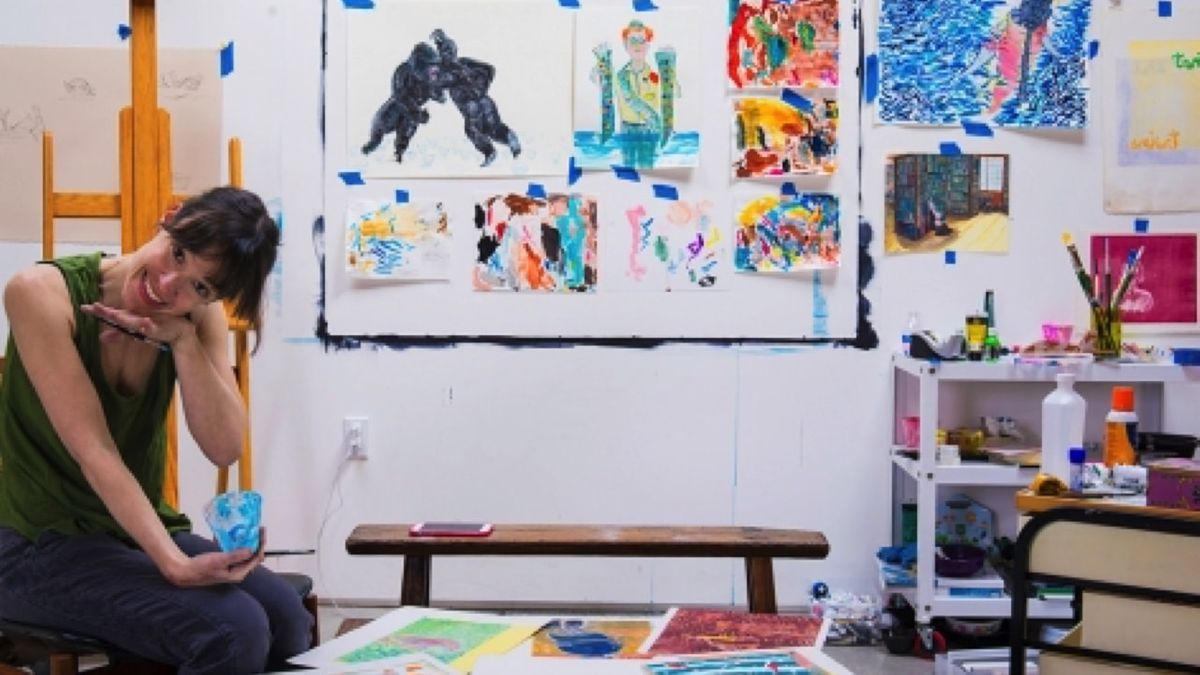 Tanya is as comfortable with a paintbrush as she is with the cello. She took a step back from music when she was in high school to focus on her love for art. She continued making music alongside her sisters and bands such as the Silversun Pickups, Sea Wolf, and The Warlocks, but her main focus was art.
Haden studied experimental animation at California Institute of the Arts and graduated with her MFA in 2001. Tanya went on to participate in solo and group shows in galleries in Los Angeles. She also collaborated with Steven Hull on projects, including Ab Ovo and Nothing Moments Projects. In 2010, she exhibited her art at the Las Cienegas Projects. The project's website described her art as follows:
"Working primarily with pencil and ink, her background as an animator lends to the creation of drawings that explore childhood memories, fears, and the boundaries in familial relationships. She often employs humor that skillfully represents the fragility and power of innocence, innocence lost, and general power structures in all aspects of life."
Tanya's animated film The Visit was included in the San Francisco International Animation Festival. She also worked on films such as Kung Fu Panda, Muppets Most Wanted, and The Muppets.
She met Jack in high school but they started dating 15 years later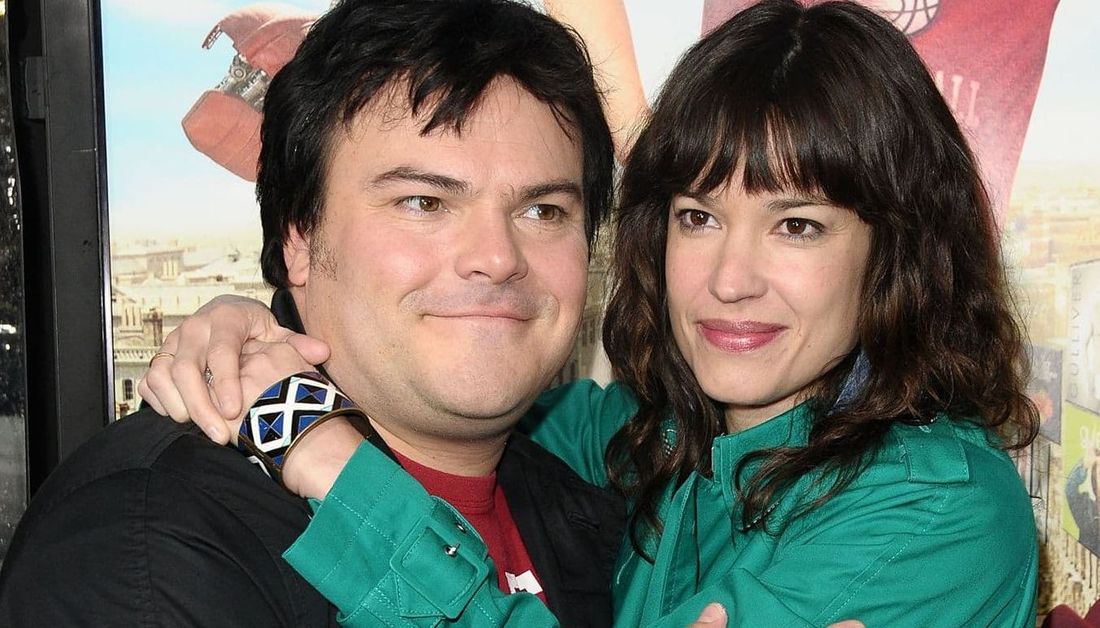 Tanya and Black first met when they were students at Crossroads School in Santa Monica. Black was attracted to Tanya, but he didn't dare to ask her out. The opportunity presented itself 15 years later when they both attended a mutual friend's party. Jack finally asked her out, and she agreed. Black is happily married now, but he feels like he lost 15 years of happiness. He told The Sun:
"I wish I'd had more courage to ask out Tanya Haden, the woman who eventually became my wife. We met at school at 18 and I wasted 15 years waiting for my chance. She was everything I could wish for. Talented, beautiful and a wonderful performer on stage. She was part of a band called The Haden Triplets. We first worked together on a student film but we did not date."
Black had no intention of getting married before he started dating Tanya. His parents divorced when he was 10, and he blamed himself for their break up. At the age of 14, Black began to do drugs such as cocaine to deal with the pain and self-imposed guilt. He recovered from drug use, but his opinion on marriage didn't change until he started dating Tanya.
Tanya and Black eloped and got married in Big Sur, California, less than a year after they started dating. Black talked to Parade about being married to Tanya:
"Before Tanya, I had always felt like marriage was not for me. I didn't like the way it worked out with my parents. I didn't ever want to be in a divorce, so I was never going to get married… What makes it work? I love her! I'd had decades of flings where, as soon as it was over, I was looking for the exit. I never feel the need to escape with Tanya."
Black stated that he only truly felt a part of Tanya's family after they invited him to record a song with them
Haden's family welcomed Black into their family without condition, but he says that he only felt part of the family after they invited him to record a song with them.
"Even though I was already married to Tanya and we had kids, when I was invited to be on the Haden family album, I finally felt like I was truly part of the family," Black told the San Diego Union-Tribune. "I've always loved Tanya's family. The whole family has always been kind of a magical source of mystery."
Jack recorded a track on one of Tanya's father's albums. Tanya and Jack occasionally perform together. The pair's hilarious cover of Shallow by Lady Gaga and Bradley Cooper is available on YouTube.
Tanya received a maternity dress from Angelina Jolie while pregnant with her second child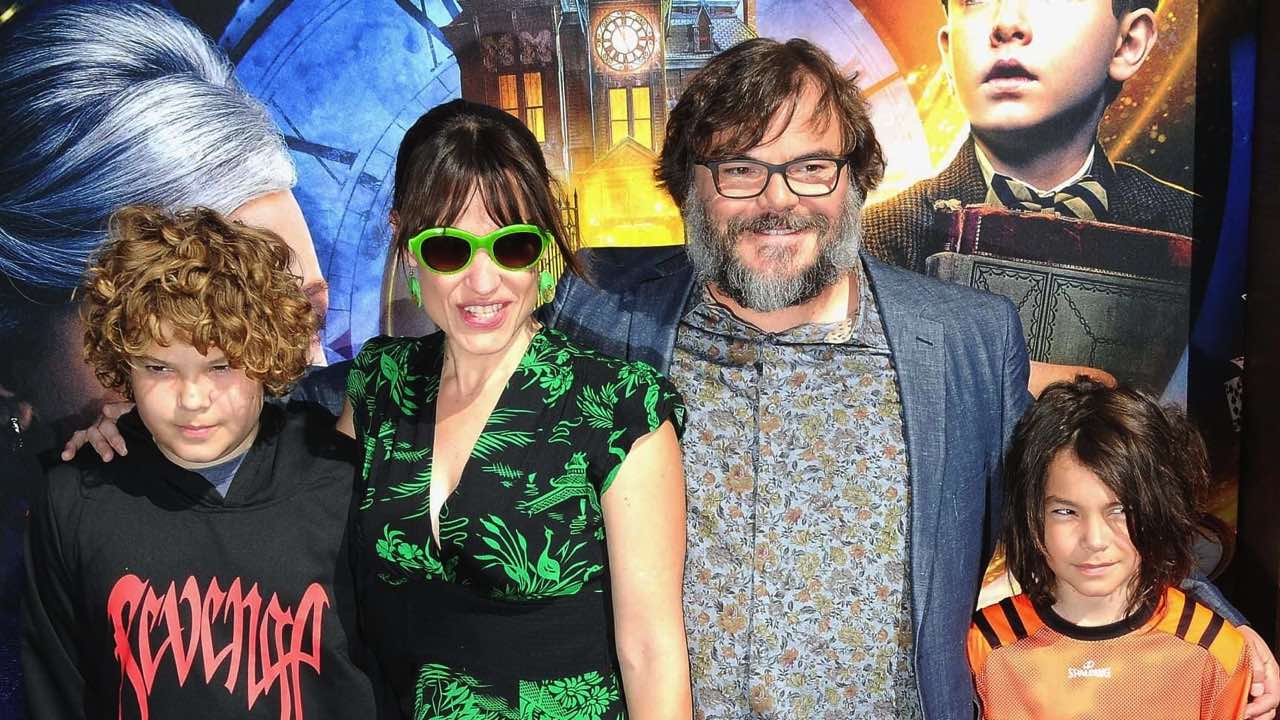 The couple's first child, Samuel Jason, was born in June 2006 at the Cedars-Sinai Medical Center in Los Angeles. When Tanya was pregnant with the couple's second child, she received a maternity dress from Angelina Jolie. Black talked to Daily News alongside Angelina Jolie about the events that led to Angelina gifting the dress to Tanya:
"You were preggers, and I spilled the beans. And my wife Tanya, was like, 'That is the most amazing maternity dress I've ever seen.' You had this gorgeous gown, and she was less preggers, but she had one on the way as well. And you're like, 'Oh, thanks.' And then, what do we get in the mail like the next week? That gown. You sent it over. It was one of the sweetest gifts of all time."
The couple's second son, Thomas David, was born on 23rd May 2008. Tanya's kids have taken an interest in her art as well as in acting. Samuel played a voice role in Kung Fu Panda 3. Jack is a happy father, but he revealed that for a large part of his life, he wasn't interested in having children. He told Parade:
"Something happened when I was on King Kong. The fellow who plays King Kong, Andy Serkis, was there with his wife and kids, and he let me read a bedtime story to his kids. And I thought, Oh, I should have a kid. I want to have a family. There was an emptiness that started to develop after that. Now I'm happiest just swimming with my boys in the ocean."
---