Quavo and his nephew Takeoff were at a private party in Houston when the latter was fatally shot. According to TMZ, an argument started between Quavo and others after the rapper lost a dice game. The debate, which became about who was the better basketball player, continued outside.
The outlet claims that as Quavo walked away, someone threw a punch, sparking a melee in which at least 10 shots were fired. Takeoff sustained fatal gunshot wounds to the torso and head, the Harris County Medical Examiner's Office said. 
Migos were raised by Quavo's mother, Edna Marshall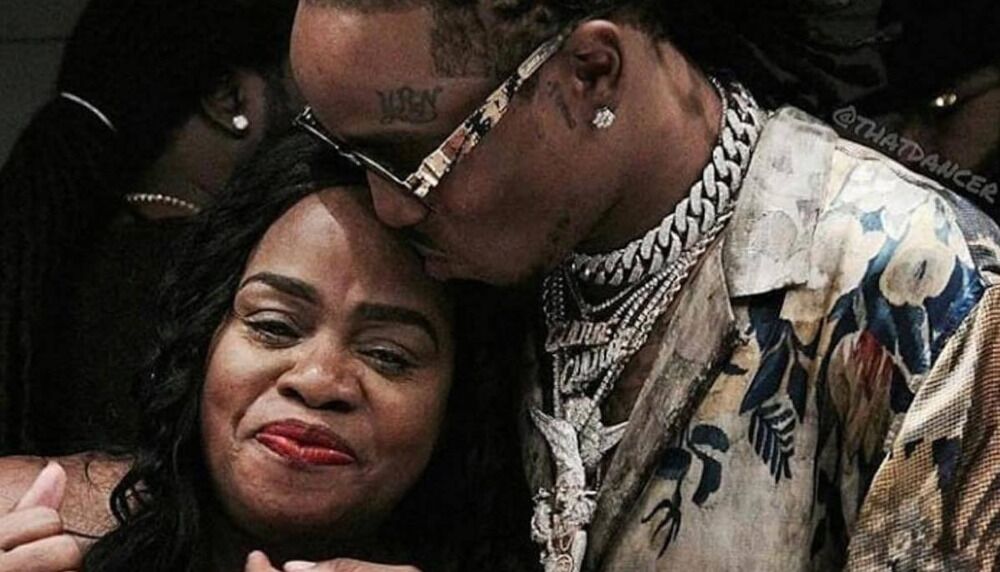 Quavo (real name Quavious Keyate Marshall) was born on 2nd April 1991 in Athens, Georgia, to Edna Marshall. His father, like Offset's and TakeOff's, left when he was young.
Offset and Takeoff moved into Edna's house after the family relocated from Athens to Gwinnett County. "We always stayed in the same house. We share everything," Quavo told Fader. "He's [Takeoff] basically like my brother."
"I don't look at him [Quavo] as an uncle," Takeoff said, "but more as my brother." Quavo told Rolling Stone that Edna didn't complain about raising three teenage boys:
"She knew how to raise you as a man. She had a house full of niggas playing games, shoes off, eating all the food, and it's hard times – but she never complained."
Quavo and Takeoff repaid Edna by buying her a house in 2017. "ME and Take Jus Bought Mama A House!!! Tha Big Way!!!," Quavo tweeted. When the trio moved out, they made the studio their home. Music executive Pierre Thomas told The New York Times:
"What made me really want to go hard for them is that they packed all their clothes and moved into the studio – literally lived there, sleeping on reclining chairs and making music all day."
---