Heidi Klum is a happy person at the moment. This famous America's Got Talent judge is currently enjoying life with her husband, Tom Kaulitz.
Heidi started her career as a model and, in 1999, she became the first German to become a Victoria's Secret Angel. Her success as a model ushered her to opportunities in acting and television. She appeared in supporting roles in movies such as Blow Dry and Ella Enchanted.
She then became a judge in Germany's Next Topmodel and the host of Project Runway. Her efforts on Project Runway earned her an Emmy nomination in 2008. In 2013, she won an Emmy for "Outstanding Host for a Reality or Reality-Competition Program". Heidi has six other Emmy nominations.
Heidi's love life was a mess until she met Tom. Tom swept her off her feet and, she looks to be enjoying every minute of their relationship.
Heidi's success means that she is a global celebrity. Tom is also a celebrity in his own right. However, his level of fame is nothing compared to Heidi.
Keep reading to find out more about Tom Kaulitz.
He comes from a musical family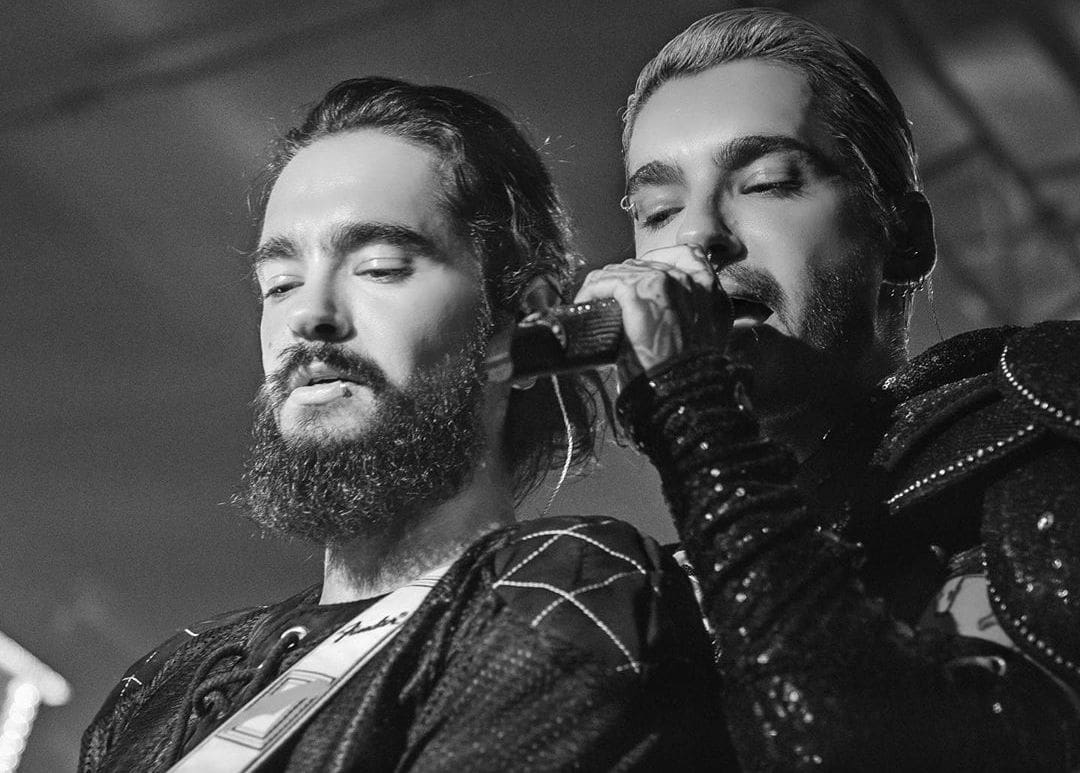 Tom was born on 1st September 1989 in Leipzig, Germany to Jorg W. and Simone Kaulitz. His twin brother, Bill Kaulitz, came into the world ten minutes after him.
His parents separated when he was seven years old, and his mother married guitarist, Gordon Trumper. Gordon played guitar for the rock band Fatun. He motivated Tom to start playing the guitar, and Tom found that he had a talent for it.
Gordon discovered that Bill had a great voice and he encouraged the brothers to pursue a career in music. He gave them their first big break when he invited them to perform in some local shows. The locals enjoyed their performances although the boys performed without a bass player and a drummer.
The boys found a drummer and a bass player and they formed a band known as Devilish. They changed the band's name to Tokio Hotel after signing for Universal Music Records in 2005.
The band's first single reached the number 1 spot in Germany one month after it was released. They have released albums such as Zimmer 483 and Scream. The band's success saw them go on tours in Europe and the USA.
He enjoys a close relationship with his superstar brother, Bill Kaulitz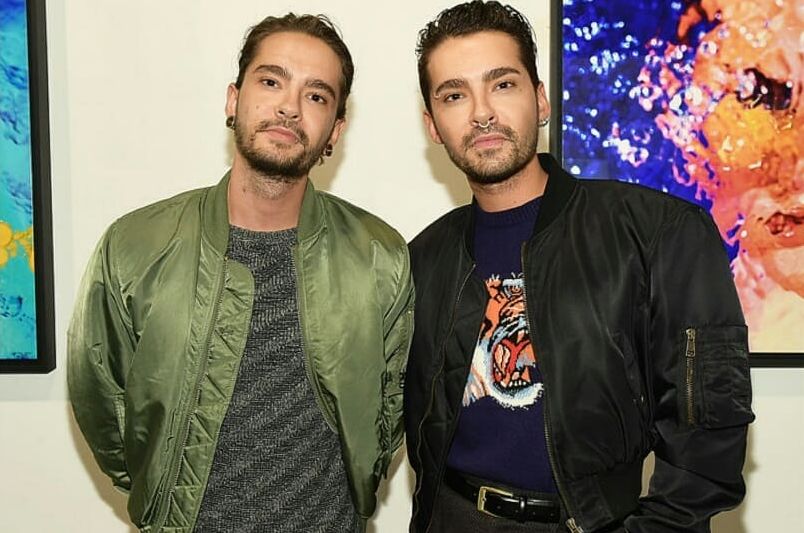 Tom enjoys a close relationship with his brother, and they have a lot in common. The brothers admit to having some disagreements, especially when it comes to the band's music. According to IMBD, Tom referred to their relationship with the following quote:
"Of course, we fight sometimes! But our friendship is stronger than the disputes."
Tom loves Bill a lot and he showed his love for his brother when he made the following statement;
"The best birthday present I ever got was 10 minutes after I was born."
By saying this, he was referring to his brother, who was born 10 minutes after Tom. The brothers enjoy living close to one another and, they have a hard time leaving each other behind. In 2010, they decided to move from Hamburg, Germany to Los Angeles after they experienced stalking in Germany.
Bill is the lead singer in their band but, in 2016, he released his solo first EP, I'm Not OK. As a solo artist, Bill goes by the name, BILLY.
He proposed to Heidi after one year of dating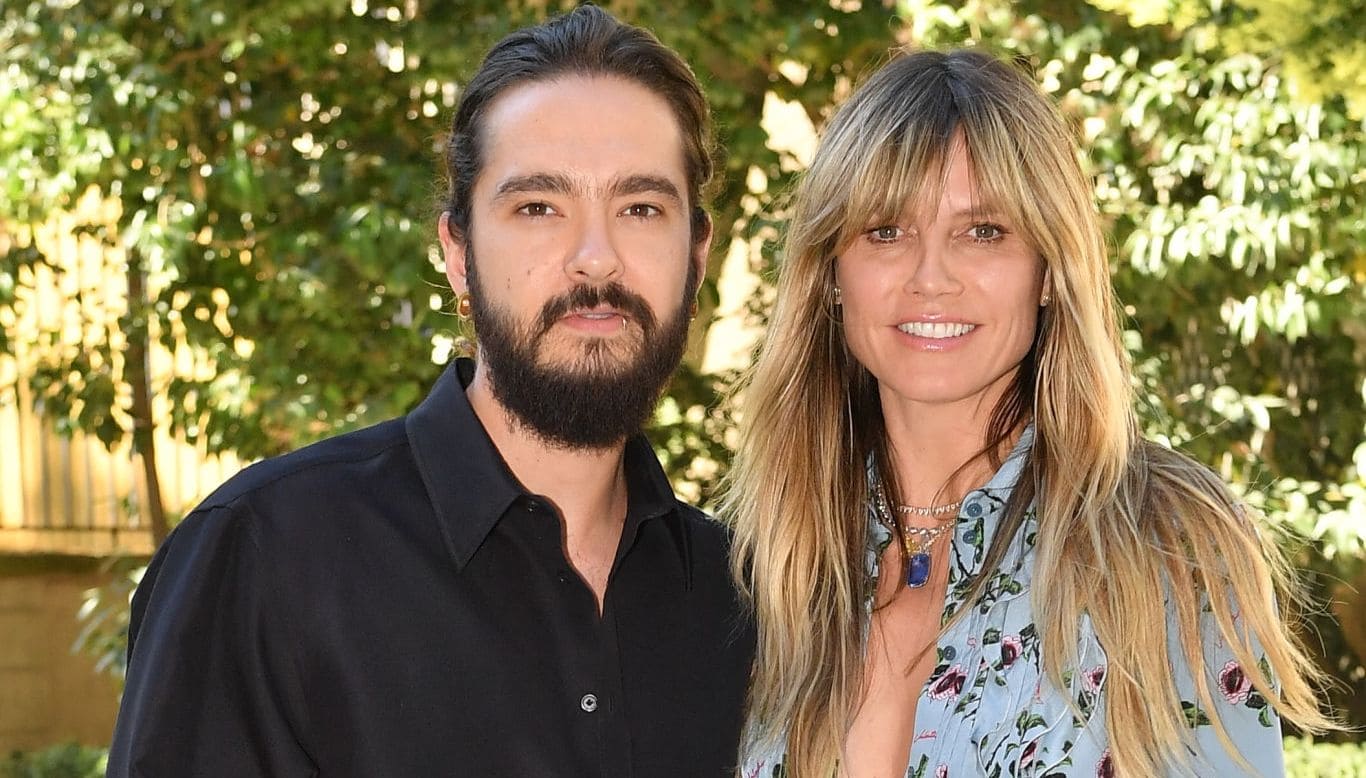 According to Heidi, the couple first met on February 22, 2018. The first sign that they were dating came in March 2018 when people spotted them kissing at an America's Got Talent filming session.
Tom and Heidi validated the rumors when they appeared together at the amfAR Gala Cannes in May 2018. The couple looked very happy and, they were spotted sharing kisses.
Once news of the relationship broke, Heidi experienced some criticism for dating a younger man. Heidi is 17 years older than Tom. In a July 2018 interview with InStyle, Heidi opened up about the criticism;
"My boyfriend is many years younger than me, and lots of people are questioning that and asking about it…I don't really think about it that much otherwise. You just have to live a happy life without worrying too much about what people think…"
Heidi and Tom refused to listen to the critics and, their love blossomed. They continued dating and, they even wore matching Fiona and Shrek costumes at Heidi's Halloween party. Heidi described Tom as "absolutely wonderful" at a live America's Got Talent show.
Tom proposed to Heidi on December 24, 2018. Heidi announced the news on an Instagram post that displayed her ring. The post had caption;
"I SAID YES,"
He got married to Heidi in secret
Tom and Heidi got married in secret on February 22, 2019. The couple was spotted enjoying a meal at Mr. Chow after celebrating their marriage.
The marriage happened exactly one year after Heidi and Tom met. The couple looks to be enjoying married life together. Instagram photos show that the couple took a romantic trip to China after tying the knot.
Tom's marriage to Heidi is his second marriage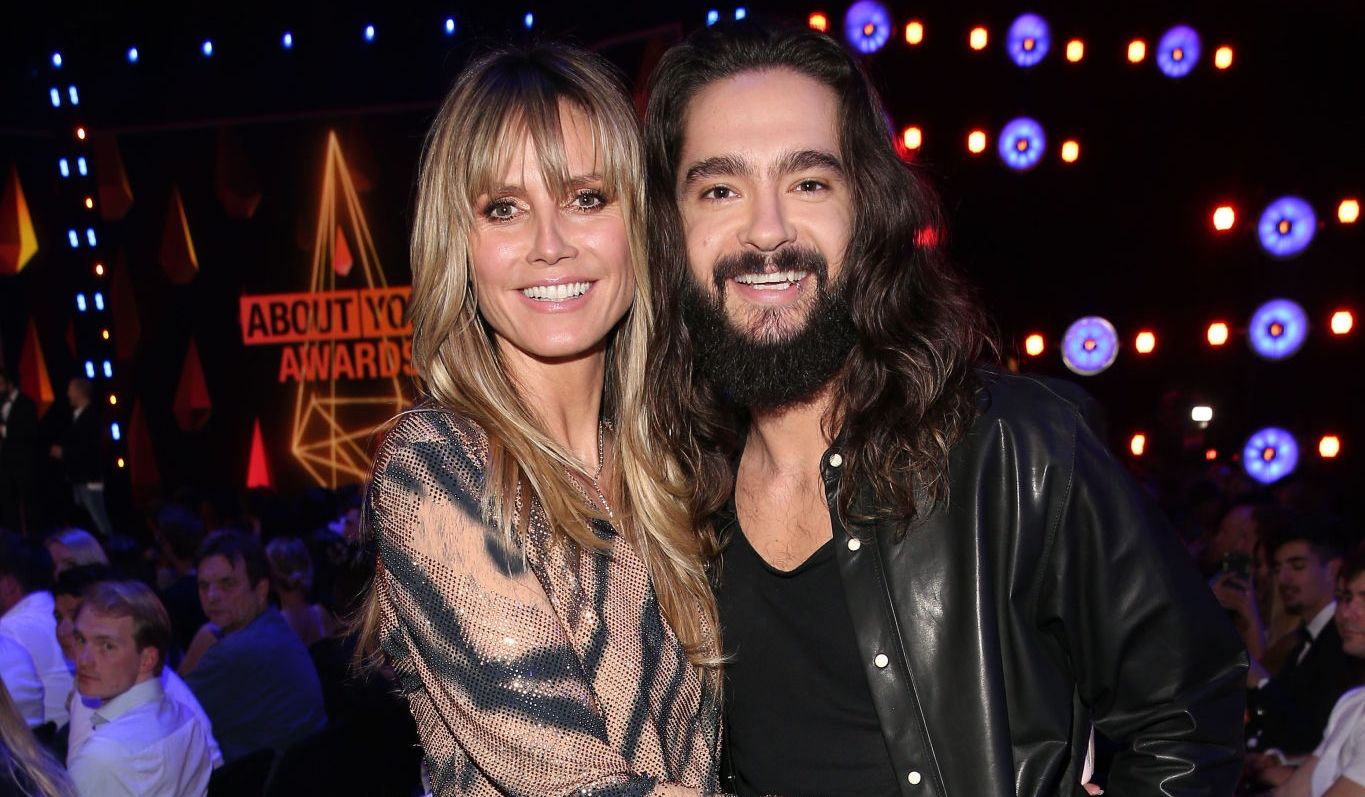 Tom Kaulitz was initially married to model, Ria Sommerfeld. The couple got married in 2016 and, they filed for divorce in the same year. It's unclear what led to the sudden dissolution of the marriage, but Tom stated that the breakup was mutual and amicable.
However, a source told In Touch Weekly that Ria didn't approve of Tom's party lifestyle. Tom wasn't downcast by the breakup since he believes that, in life, we can have more than one soulmate.
Some people believe that each human being has one soulmate. Tom believes that one person can have several soulmates. He was quoted by IMDB saying:
"I really think we can fall in love several times in a lifetime and that, luckily, several people are made for us."
Tom and Heidi believe in having more than one soulmate. Heidi's marriage to Tom represents her third marriage.
Tom is a loving stepdad
Heidi's previous marriages have resulted in 4 children. She has one child, Helene Boshoven Klum, from her marriage with Flavio Briatore. Her other children, Henry, Johan, and Sulola, are from her marriage with Seal.
Tom relates very well with Heidi's children. He even asked the children for their approval before he proposed to Heidi. A friend of Heidi told PEOPLE;
"…around Thanksgiving, and that's when he started talking to the kids about his plans in secret and it was so hard for them not to tell anyone. They were so excited and happy for their mom,"
The children managed to keep the secret, and Tom involved them in his proposal. On Christmas Eve, Tom and the kids decided to make breakfast for Heidi before she woke up. They delivered coffee, flowers, and the ring to Heidi while she was still in bed.
It was such a happy moment for her since she accepted the proposal and she knew that her kids were okay with it. Heidi was delighted with Tom for involving the kids. On May 25th, Heidi posted an Instagram photo showing Tom, herself and the kids enjoying a holiday in Berlin. The caption read;
"Checkpoint Charlie in Berlin with my Family,"
Tom has an unhappy relationship with his dad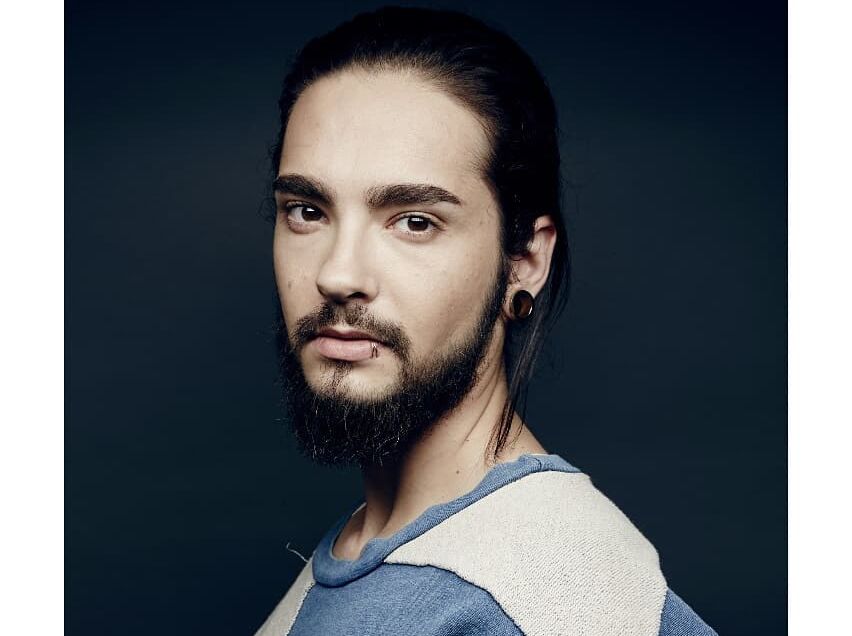 After Tom's parents separated, he went to live with his mum and her new husband, who introduced him to music. Tom and his brother have achieved success in the music industry, but their biological father doesn't agree with the lifestyle that accompanies success.
Tom's father felt that the fame and fortune achieved by the brothers separated the family. Jorg also complained that the touring lifestyle took a mental and physical toll on the boys. In 2008, while on the 1000 Hotels tour, Bill had to undergo surgery when he developed a throat infection after performing in 43 shows without a break.
It looks like Jorg had a legitimate cause for concern. Jorg also complained that the boys never had time for him since they were always touring. The only time he got to see them was after concerts and, he wasn't even allowed to reveal that he was their biological dad.
Tom's dad revealed the truth about his relationship with Tom and Bill in an article published by the Bild newspaper in 2012. He claimed that Tom and his brother offered him 6000 Euros for him to refrain from revealing his true identity. The brothers also sent him a letter that required him to relinquish any claim to their inheritance.
Also Read: The Untold Truth Of Alesha Dixon's Husband, Azuka Ononye
---