Heidi Klum's modeling and television career have been spectacular, to put it mildly. She was the first German model to become a Victoria's Secret Angel and is a permanent fixture on the America's Got Talent judges' bench. However, her love life has been a little less spectacular, with two failed marriages: the first with hairdresser Ric Pipino and the second with singer Seal.
"The third times the charm," Heidi told Entertainment Tonight, and so far, she's right. Heidi recently posted photos of her husband's 32nd birthday party, with one picture of her dancing on the table having us begging for the video.
This piece will delve into Heidi Klum and her husband's, Tom Kaulitz, relationship.
Heidi and Tom got married in secret a year after they met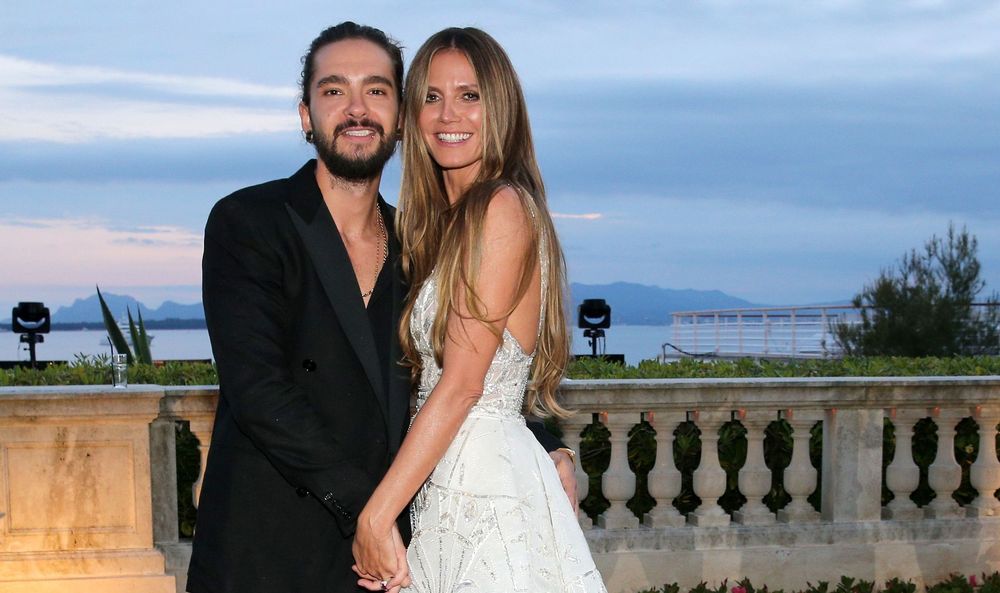 Klum and Tom met in Germany as she was hosting Germany's Next Top Model. They found that they shared plenty in common, including the fact that they were divorcees.
Kaulitz married Ria Sommerfeld in 2015, split with her in 2016, and divorced her in 2018. "Tom is a breath of fresh air for her," a source told Us Weekly. "They fell into an easy rhythm really quickly."
The couple confirmed that they were dating at a party hosted by Lorraine Schwartz in 2018. The relationship went public after keen fans spotted Heidi and Tom kissing at an America's Got Talent filming session.
Several public appearances followed, including at the Emmy Awards and Cannes Gala. The couple wore matching Princess Fiona and Shrek costumes for Klum's Halloween Party in New York. She gushed to People about Tom:
"He is the kindest, sweetest, most caring, loving person. I feel so lucky. I don't know the last time I was this happy in my life. He is absolutely wonderful. Maybe it is because he is German and we understand each other in a different way. But so far so good."
Tom proposed to Heidi on Christmas Eve 2018. "I SAID YES," Klum captioned a photo of her sapphire engagement ring.
Not one for long engagements, Heidi wed Klum in secret on 22nd February 2019, one year after the couple met. The couple had a second wedding ceremony in August 2019 on Aristotle Onassis' yacht, Christina O.
Tom sought a special blessing from Heidi's children before proposing to Heidi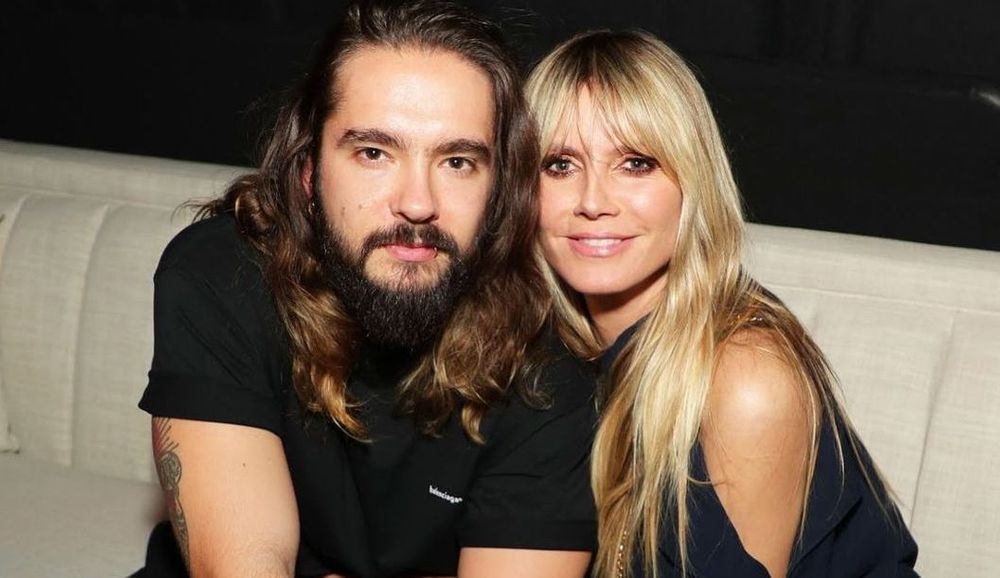 A source speaking to People revealed that Tom sought a special blessing from Heidi's children before proposing to Klum. Heidi has four children: Leni, Lou, Henry, and Johan.
Leni is the product of Heidi's relationship with Flavio Briatore; Lou, Henry, and Johan are products of Klum's romance with Seal. Seal adopted Leni before he split with Heidi.
Tom appears to have a good relationship with Heidi's children.
Seal and Heidi, however, often clash about the details of their joint custody agreement. Seal told Us Weekly that Heidi's makes the co-parenting arrangement difficult. He said:
"It [co-parenting] can be challenging. If you are a team, if both parents are a team, then it is really easy and that's not a real challenge at all. But you have to be a team, and if you are not a team, then it can all fall to pieces. I never had that teamwork [with Heidi]. We never had teamwork."
Heidi had to file for a special hearing after Seal refused that she travels with the kids to Germany, where she was due to film Next Top Model. Seal's concern was that traveling put the children at a higher risk of contracting coronavirus.
Leni, Klum's oldest daughter, supported Klum's petition to have the kids travel to Germany. She said:
"This is hard because I love both of my parents, but I feel like I need to speak up. My mom needs to film in Germany for a few months and my siblings and I want to go with her. So far, my dad is not allowing us to go, though we have tried to tell him our reasons why we want to."
She added that the kids would use the trip to see their German grandparents. Shortly after the court filing, Klum and Seal settled on an agreement out of court.
Heidi regularly talks of how good a relationship she has with Tom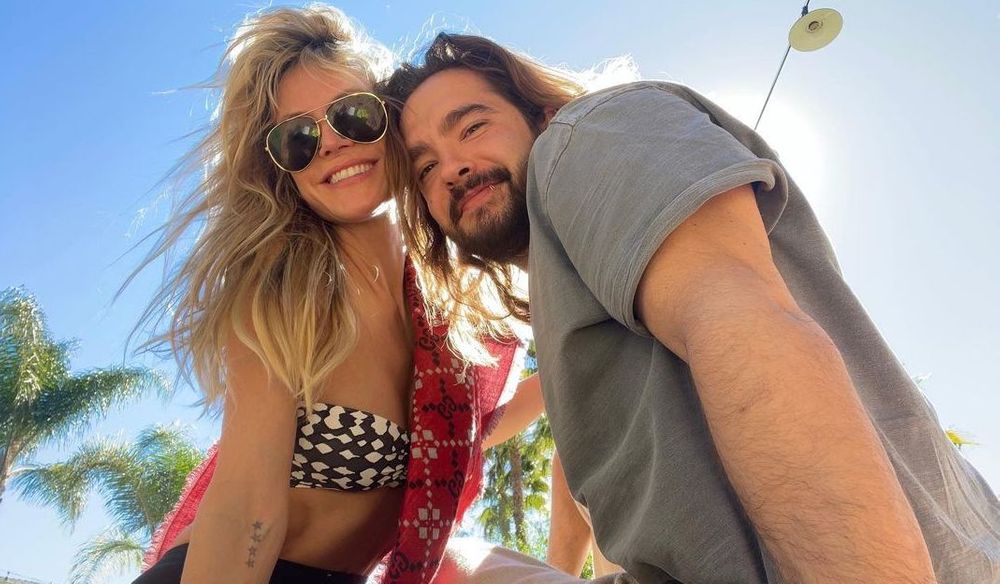 Klum certainly seems to have found happiness with Tom, given how much she praises him during interviews. Heidi spoke to Entertainment Tonight's Lauren Zima about finally finding her match in Tom. She said:
"I mean, I found my match, finally, like I am very romantic and I do a lot of weird things, like I leave notes everywhere and I do a lot of things for him and it's beautiful when you get that back from your partner. And it's the first time I feel like I really have a partner to do everything with."
Few can match Tom's thoughtfulness when picking gifts for his partner. In June 2020, Kaulitz had a piece of the Berlin wall shipped from Germany and delivered to Heidi's residence. "It's the German wall! Klum told Jimmy Kimmel. "It's the Berlin German wall."
"Obviously, I love Germany. This is where I'm from even though I've been here longer than I have been in Germany. So he gave this to me for my birthday." Jimmy hilariously asked whether Tom and Klum sit on opposite sides of the wall when they argue. Klum talked to Entertainment Tonight about the significance of the gift:
"It's a beautiful art piece. I love sculptures and I love art in general and my husband knew that and since he is from East Berlin, you know, basically, this is from where these Berlin people were inside and they couldn't get out, so, you know, it means something and is very special to him."
Klum has affirmed that the pair's seventeen-year age gap doesn't matter
Heidi is seventeen years older than her husband, Tom Kaulitz. As expected, the pair's sizeable age gap has attracted a bit of criticism.
Klum has affirmed that the pair's age gap doesn't matter to the couple. She told InStyle in 2018:
"My boyfriend is many years younger than me, and lots of people are questioning that and asking about it. That's really the only time when age seems to be shoved in my face and I have to give an answer for it. I don't really think about it that much otherwise. You have to just live a happy life without worrying too much about what people think."
---