Landry Shamet came alive during game 4 of the Western Conference semifinals. His star teammates, Kevin Durant and Devin Booker, had been exceptional, but the Suns needed something extra to defeat the Denver Nuggets. Shamet stepped up, scoring 19 points and reducing Jamal Murray's effectiveness. Shamet's performance guided the Suns to a sensational 129-124 victory.
Landry Shamet is biracial, with a black father and a white mother
Landry Shamet was born on 13th March 1997 in Kansas City, Missouri, to his white mother, Melanie Shamet, as his black father, Ron Davis, played basketball overseas.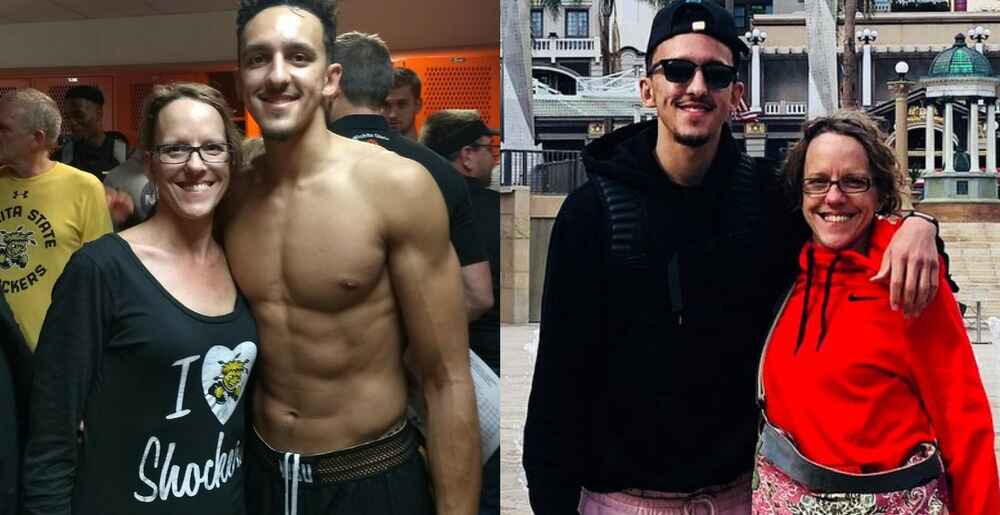 Melanie's promising volleyball career ended after her grades at Boise State tumbled. She got pregnant and had to raise Shamet without Davis. "Single mom, biracial child, no dad," Melanie told The Los Angeles Times. "I knew that I had to make sure that he could come to me – with anything."
Shamet's great-grandmother, grandparents, aunt, and uncle helped Melanie raise Shamet. Raised by a single mother who worked long night shifts, Shamet had to mature quicker than his peers. Melanie and Landry stumbled through life, overcoming one challenge after another.
"Given that our setup was single mom and being an only child, things weren't always easy. But somehow this woman found a way to make things work. From day one its just been us two and I can honestly say that I wouldn't want it any other way. She has single handedly molded me into the man I am today." Shamet wrote on Instagram on 8th May 2016.
Shamet initially refused to meet Davis after Melanie found him on Facebook. However, he wanted to connect with his three half-siblings, whom Davis had with another woman. In autumn 2021, Shamet connected with Davis. He told Azcentral:
"I connected with my father for the first time last year, last fall. And with that stepped in a big brother role with three younger siblings. Hadn't met any of them. They didn't know about me. I've known about them since I was like 16. The only child of a single mom my whole life, it's a life changer."
---