Haley Lu Richardson is a fast-rising Hollywood star. The talented actor is one of the hottest properties in Hollywood right now.
There is no doubt that she is going to be a great actor. She is young and, she is set to grace our screens for a long time. From the outside, Haley is a humble person, but she has an incredible success story.
Keep reading to find out more about Haley Lu Richardson.
She started of a dancer and still dances to keep fit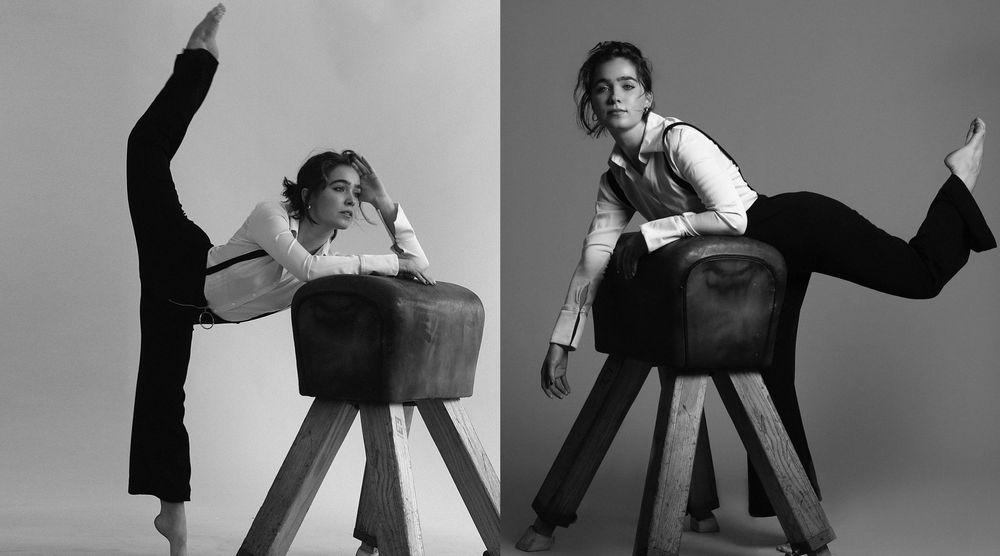 Haley was born on 7th March 1995 in Arizona to Forest and Valerie Richardson. Her father is a golf course planner, and her mother is a professional creative designer. Haley went to Villa Montessori for her early education and later joined the Arcadia High School in Arizona.
While in school, Haley participated in some theatre productions, but her main passion was dancing. She danced for about nine years while she was in school and she got pretty good at it. She talked to The Last Magazine about her dancing days;
"I was super focused and committed to that; all I did was go to school and then dance and get no sleep. That's when I learned about self-motivation and committing to something, and also about how much I love entertaining and telling stories."
Haley loved dancing, but she changed her mind about continuing as a dancer during her junior year in high school. At that time, her classmates were trying to make career choices and, Haley found herself questioning her future.
She told The Last Magazine that her instincts led her to acting; "That's when I realized I want to try this acting thing. I didn't really know what it was, I didn't know what LA was like, or what acting felt like but I just had this calling…I just has this really strong obsession with going after it and learning about it."
Haley still dances, but she does it to keep fit. She told IndieWire that she hopes to one day star in a dance movie; "…my dream is to do a dance movie, like a proper dance movie, bring back the dance movie like Fred Astaire, but now in a contemporary setting."
She had no experience as an actor when she convinced her parents to let her move to Los Angeles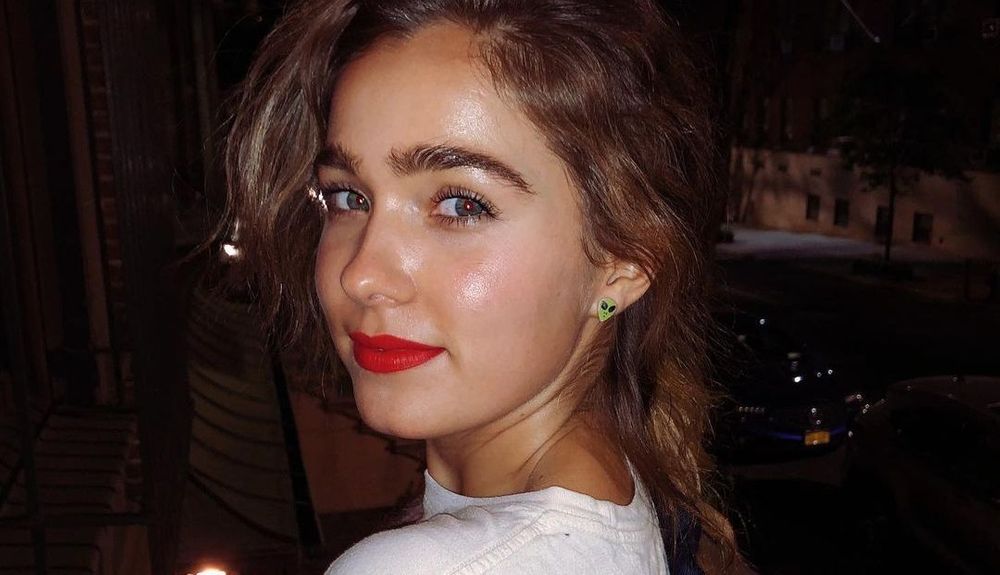 Haley somehow convinced her parents to let her move to LA to pursue an acting career. She had no experience as an actor and, so she decided to get a dance agent. Haley mostly did dancing during her first couple of years in LA.
She also spent her first years building her confidence as an actor. In 2013, she landed her first major role in the TV series Ravenswood. In 2014, she landed a leading role in the movie, The Last Survivors. She played the role of a seventeen-year-old girl who ended up as the hero.
In the same year, she landed another leading role in the comedy, The Young Kieslowski. 2014 was a great year for her since it introduced her to the world. She went on to play roles in movies such as The Bronze and The Edge of Seventeen. In 2016, she partnered with James McAvoy in the film, Split.
Her most famous role came in the movie, Columbus. She starred alongside John Cho in the film and, her performance earned her a nomination for the 2017 Gotham Independent Film Award for Best Actress. Richard Brody praised her performance in his review of Columbus in The New Yorker;
"Richardson in particular vaults to the forefront of her generation's actors with this performance, which virtually sings with emotional and intellectual acuity."
Her most recent role is in the romantic drama, Five Feet Apart. She played a starring role in the film and, it has earned her a Teen Choice Award nomination for Choice Drama Movie Actress.
She almost passed on her role in the movie 'Five Feet Apart' because she didn't feel connected to her role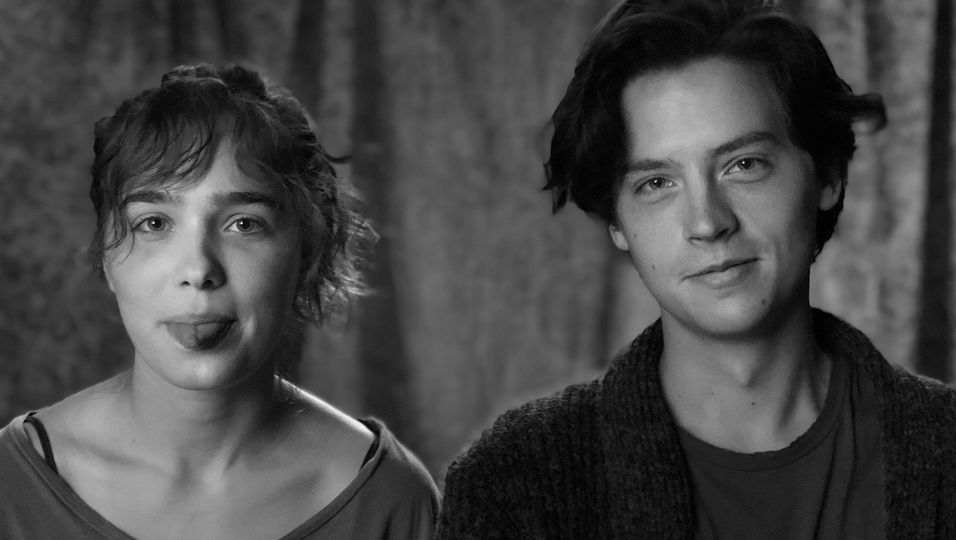 Haley plays alongside Cole Sprouse in this romantic drama. The two of them play as teenage cystic fibrosis patients who must remain at least six feet away from each other at any given time.
However, this doesn't stop them from developing feelings for each other. It soon becomes difficult to maintain those feelings, given that they have to stay at least six feet from each other.
The directors tried to make the film as realistic as possible and, the cast took their roles seriously. Haley learned a lot as she played her role, but she told The Hollywood Reporter that she nearly passed up the chance to star in the film;
"Fun fact; I actually passed on this movie. I wasn't super into the script the first time I read it, to be honest. Not because of what these characters go through, but because there were things about Stella that were hard for me to connect to…it was scary to imagine doing justice to that and making that grounded and real in this big genre teen movie."
Despite her initial reservations, Haley accepted the role in the movie, and she is happy that she was able to pull it off.
Haley and her long-term boyfriend are engaged but avoid using the word fiancé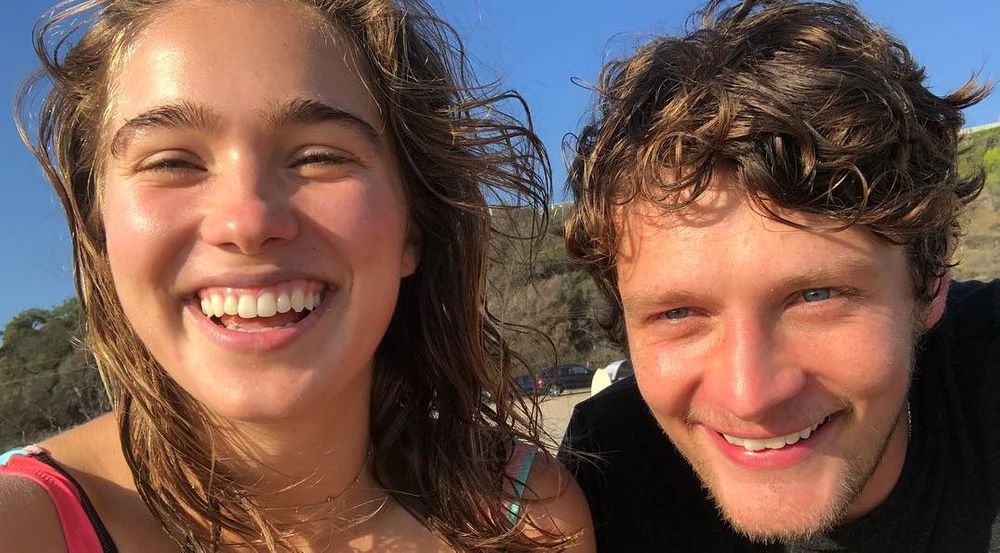 According to Haley's Instagram post on 18th June 2018, she met Brett Dier in 2013 in the city of New Orleans. Brett is an actor, and he is famous for his role as 'Michael' on Jane The Virgin. Brett also played the role of 'Luke' in the TV series Ravenswood. Haley also played a role on Ravenswood early on in her career, and it's likely that the couple first met on set.
Haley revealed to Cosmopolitan that she asked Brett to marry her; "Oh yeah, I did do that. Here's the thing. I didn't prepare at all. I had no idea when I woke up that morning that I was going to ask someone to marry me that day. I was totally in the moment and this gut feeling came up and coerced me to ask him to marry me and I did. And he said yes."
The couple was at a pizza joint when the proposal happened. It was a very emotional moment for the happy couple. The one problem that they had was that they didn't have rings. They went out and made rings out of some twigs. The couple later got custom rings made but, they still preserve their twig rings.
Haley wears a custom ring engraved like a twig. Brett's ring is much more complicated since it is made of meteor rock, dinosaur bone, gold, and its inside lining is whiskey barrel wood. It's quite an incredible ring.
Brett and Haley are engaged, but they do not refer to each other as fiancé. Haley talked about the name issue with Cosmopolitan;
"We've been together for seven years. We just want to take our time. We're still not used to the word fiancé. It's so pretentious in saying it. Neither of us are used to it. We still call each other boyfriend and girlfriend. We're just engaged. And I love Brett. And we'll get married one day."
The couple plans to get married in Arizona because the place 'looks like Mars.'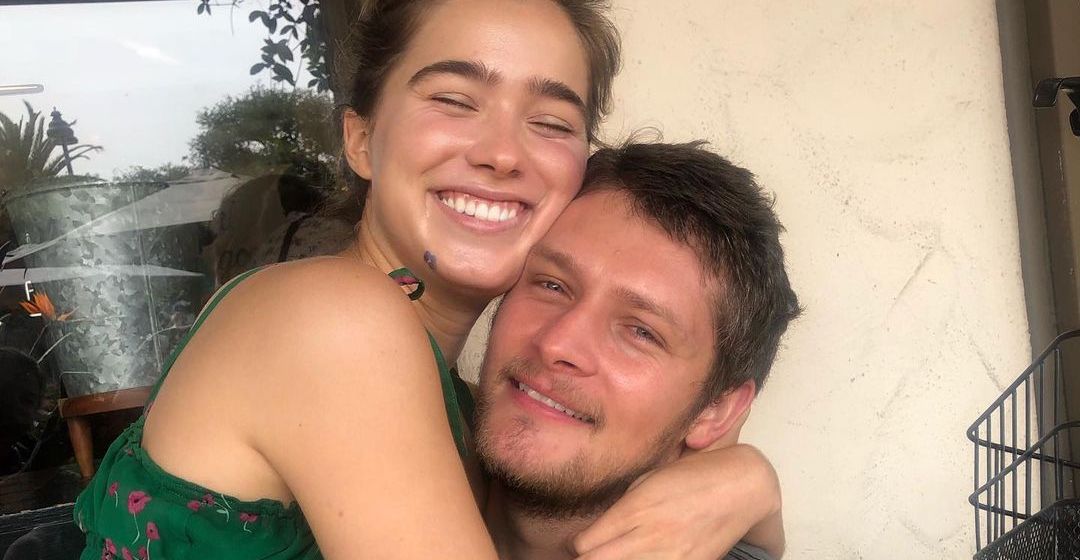 Brett told ET Canada that the couple plans to get married in Sedona, Arizona. He said that it's because the place looks like Mars and the couple thinks that they are from outer space.
Brett admits that he knew that Haley was the one from the beginning. He told ET Canada;
"…maybe like 12 seconds in, I knew she was the one because I've never met anyone like her before. She's so free and such a beautiful person and I just couldn't imagine any other person made for me – like she's just the perfect person. She makes me a better person, she's always supportive, and it's just like this endless love we have for each other. I know that sound so lame but it's true."
Haley and Bret prefer to stay indoors playing games rather than going out on dates
Haley and Bret prefer to stay home together rather than going out on dates. When they moved in together, they used to sit by the fireplace playing Skip-Bo. According to Haley, Skip-Bo is the best game in the world.
At the moment, the couple enjoy a game of Scrabble by the fireplace. Haley told Cosmopolitan;
"And now we're in a Scrabble phase, we sit by the fire in our house and play Scrabble on the floor. Neither of us really know how to spell that well, so we just spell really small words. Once in a while I'll put on makeup and he'll wear shoes and pants and we'll go out for dinner. But that's pretty rare."
Haley is the fashion designer behind the fashion brand Hooked by Haley Lu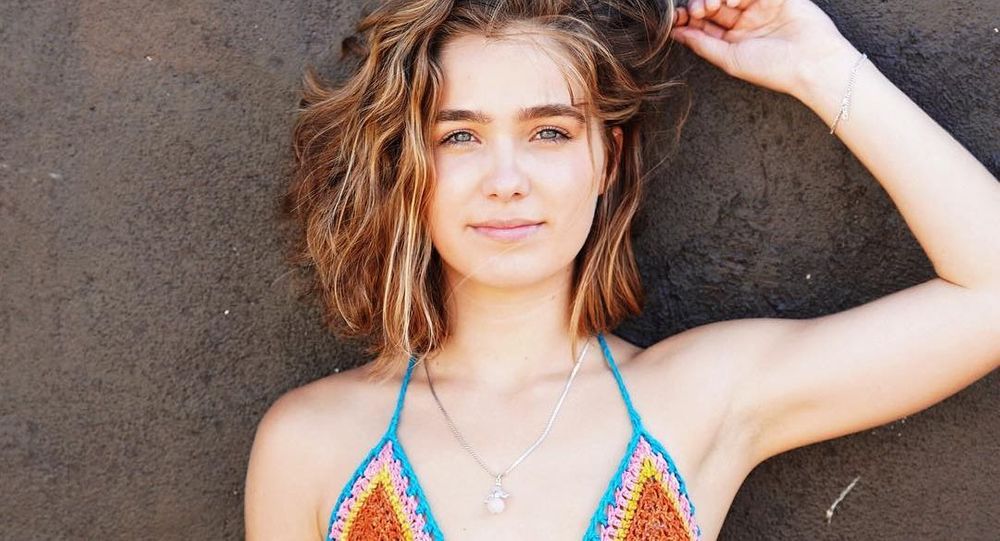 In 2009, Haley created Hooked by Haley Lu. It features crocheted clothes and accessories designed and created by Haley. She talked to IndieWire about her experience while crocheting;
"It's like the one thing in my life where I don't put pressure on myself to be the best crocheter in the world, so I just have so much pure joy doing it. And it's very therapeutic. My mom taught me when I was eight, so I've literally been doing it ever since."
Haley creates the items personally and, she model's them on the label's Instagram page.
---