Ava Maybee has made it to the top 14 of American Idol and hopes she can convince people that she deserves to win. Maybee's talent is undoubted, but she faces stiff competition from equally talented competitors. She's set herself apart by making bold song choices, which has impressed the judges, especially pop songstress Katy Perry.
In the top 20 round, Ava performed Demi Lovato's Anyone, earning praise for her 'unusual' song choice and execution of the musical number.
During an interview referenced by Ava on her Instagram page, Howard Stern told Ava's father, rock and roll legend, Chad Smith, that Ava would win American Idol. 
Ava wants to achieve success without the direct help of her rock star father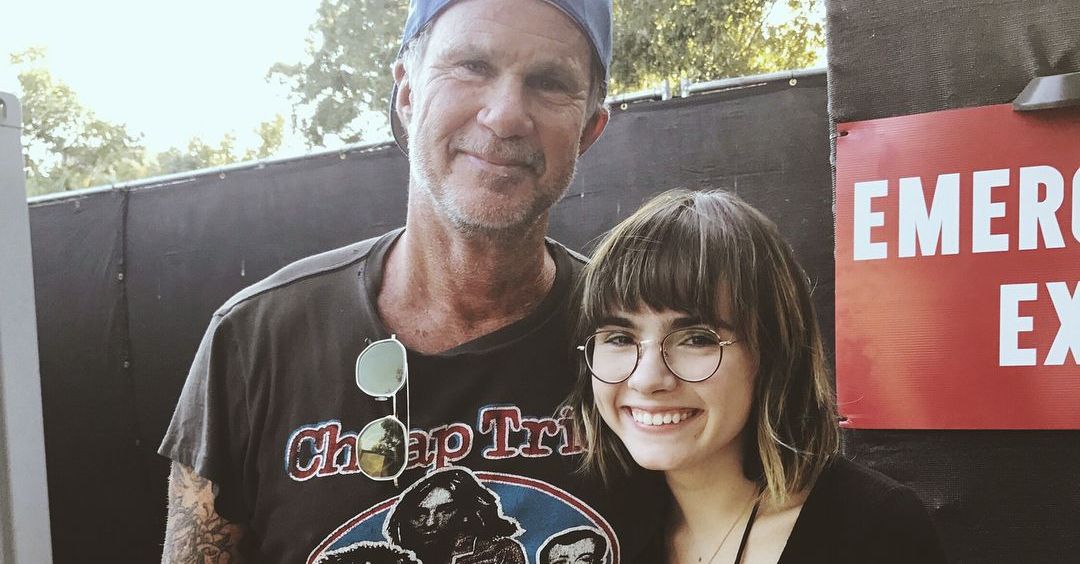 Ava Maybee was born on 19th February 2001 to Trisha Cardoso and Chad Smith. Chad has played drums for the band Red Hot Chili Peppers since 1988.
Having a musical influence like Chad Smith as a father would doubtlessly help Ava's career, but she set out to achieve success away from Chad's shadow.
In April 2022, the Red Hot Chili Peppers appeared on Howard Stern's show on SiriusXM and lauded Ava's work ethic. A band member said that Ava's been working on her music for over a decade, affirming that she 'put in the time.' 
Two band members remembered walking into a Lakers game and hearing a beautiful rendition of the national anthem. Much to their surprise, they learned that the singer was Ava. They said:
"We walk in and I'm thinking 'somebody's really doing a good anthem tonight, this is beautiful.' Who is that person. I know that person doing the anthem. No show-off. Just beautiful from the heart. It was Ava! I was so mind-blown, because I never say that walking into the anthem."
Chad stated that Ava is a hard worker who wakes up early to fine-tune her performances. "[Ava] is very good about making sure that [her music career is] not this nepotism thing," Chad said. "She does not go down that route. She wants to do it on her own."
A rummage through Smith's Instagram demonstrates his support for Ava's career: he promoted her debut song Lay Low, popularized the song's video, and encourages people to vote for Ava on American Idol.
Smith expressed delight that Ava is enjoying her American Idol journey. "I'm so proud of her," Smith said. "It's a really good experience for her. She's a great kid, she's having a good time."
Ava thanked her mom for encouraging her to share her talent with the world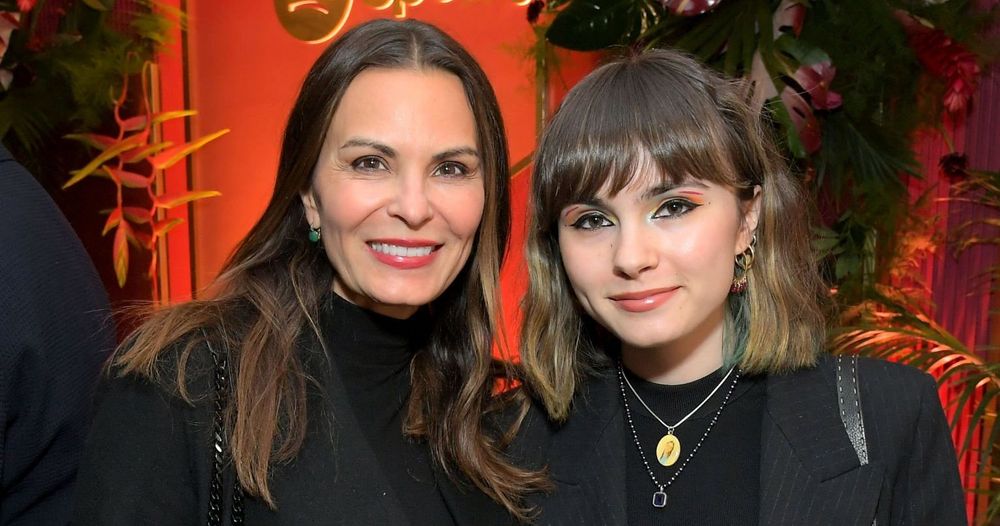 Ava Maybee had a music career long before her appearance on American Idol, but it hadn't required her to sing on stage before a global audience.
American Idol presented a unique and daunting challenge for Ava, one she may have failed to overcome without her mother's encouragement.
After one of her performances, she thanked her mother for offering affirmation. She said:
"I had terrible stage fright… and she gave me the confidence to be like, no, no, no… Like you should share this gift with people… I feel lucky to have her in my life. This is totally full circle."
Like Chad Smith, Trisha Cardoso uses social media to encourage people to vote for Ava. On 9th April 2022, Cardoso retweeted the following TvMoJoe tweet:
"Trish!! This is awesome. I had no idea your daughter was a singer (and super talented to boot.) It also blows my mind she's a fully grown adult— but I guess that's how time works. Congrats!"
Maybee has five half-siblings from her dad's marriages and relationships
In 1996, Chad Smith married Maria St. John. In 1997, the couple had a daughter, Manon, and later in the year, they divorced.
A year later, Chad and his then-girlfriend welcomed Justin Smith. After the turn of the century, Smith's then-partner Trisha gave birth to Ava Maybee.
In 2004, Smith married again, this time to architect Nancy Mack. The pair raise three children – Cole, Beckett, and Dashiell – in their Malibu, California home.
Thanks to her dad, Ava has five half-siblings. It's unclear whether she shares close connections with them.
Smith and Mack are nearly two decades into their marriage, a feat Chad thought impossible before he met Nancy. In 2003, he told The Guardian:
"I'm the dumper. I fall in love easily, but… I get restless. I'll figure it out one day. Can we talk about something else?"
Ava's mother is a philanthropist, and her dad advocates for the funding of music programs in public schools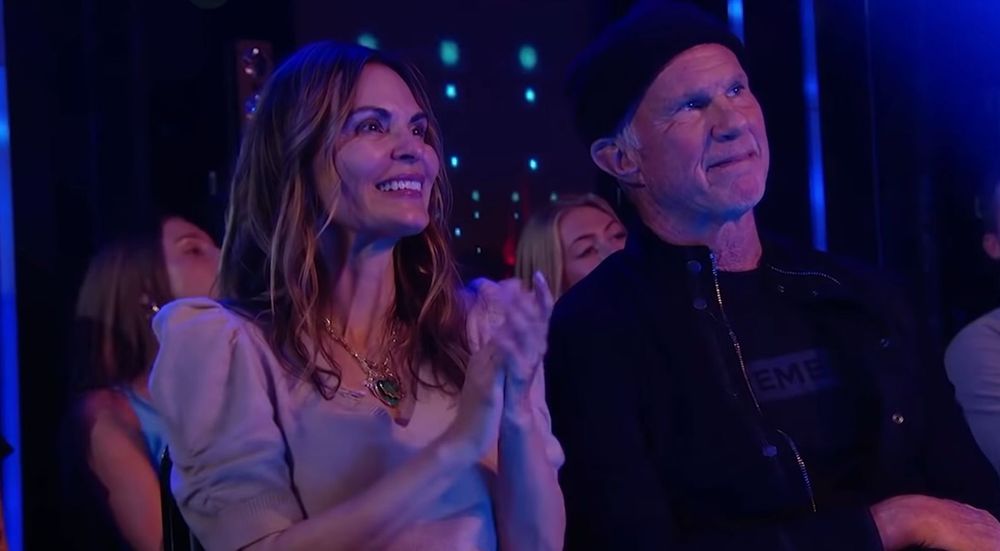 Trisha Cardoso writes on her Twitter bio that she's a philanthropist working with the Chuck Lorre Family Foundation.
"Reflecting the values and unique experiences of the Lorre family, the foundation supports programs, services and opportunities for those struggling with less and striving for more," the Foundation's about page reads.
Smith, on the other hand, advocates for the funding of music programs in public schools. In 2013, he went to Washington DC on behalf of the National Association of Music Merchants.
Chad told Rolling Stone that he would have wound up in jail or dead were it not for music education in school. "Instead I ended up in the Rock and Roll Hall of Fame," he said. Smith also performed at a White House talent show in May 2014 to promote his agenda.
"Music was the only reason I wanted to go [to school]," Smith said. "It got me interested in other subjects and I would've never graduated without it. If kids can connect with some sort of art in some way, it will enrich their lives in ways they probably can't fully comprehend at the time."
Smith feels that the true measure of his musical success is the band's star on Hollywood's Walk of Fame
Smith's Red Hot Chili Peppers have won many awards and sold millions of records. In 2012, the band was inducted into the Rock and Roll Hall of Fame.
Chad has worked with a wide range of artists, including Glenn Hughes, the Avett Brothers, Post Malone, Lana Del Rey, Halsey, and Ozzy Osbourne. Smith placed 10th on Spin magazine's May 2013 list of 100 Greatest Drummers of Alternative Music.
We would need an entire piece to list Chad's achievements in music. However, the one that matters most to Smith is the Red Hot Chili Peppers' star on the Hollywood Walk of Fame.
Its special significance to Smith stems from her mother's enthusiasm about the accolade. Smith told Toni Gonzalez of Loudwire Nights:
"My mother was so overwhelmed with excitement and she was so proud to hear that the band was getting a star on the Hollywood Walk of Fame. That's something that she can relate to. My mother is 95 years old, okay? And she's like, 'Oh my god, you're getting a star! Carol Burnett has a star and Bob Hope!'"
Read Next: Everything we know about Walker Scobell's parents
---