Hafthor Julius Bjornsson is an Icelandic strongman and actor. He gained global recognition when he played the role of Gregor 'The Mountain' Clegane in HBO's Game of Thrones. Bjornsson made history when he became the first person to win Europe's Strongest Man, World's Strongest Man, and Arnold Strongman Classic in the same year.
Bjornsson was a basketball player, but a persistent ankle injury hampered his progress on the court. He quit in 2008 and started his strongman career. Hafthor has numerous regional and global strongman titles to his name. The hulk of a man has also found love, and he is married to Kelsey Henson. This piece will look at Kelsey and Hafthor's relationship and what the future holds for the couple.
Kelsey and Hafthor met at a restaurant in Alberta, Canada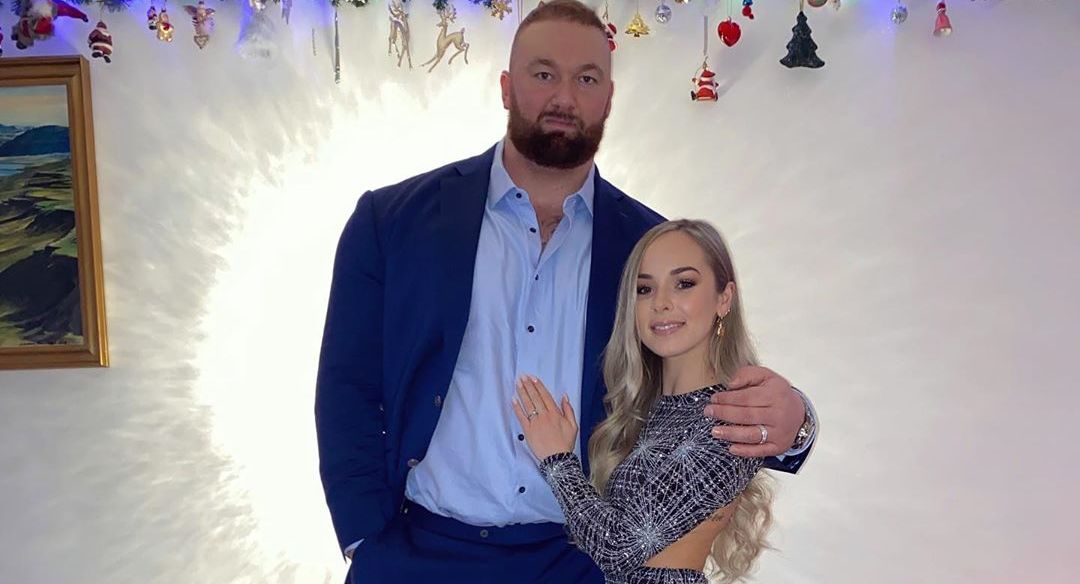 Kelsey Henson was born on 5th March 1990 in Alberta, Canada. Henson studied Occupational Health and Safety at the University of Alberta. After graduation, Kelsey worked as a waitress and as a construction safety officer.
Hafthor and Kelsey met after he visited Kelsey's restaurant during a Strongman competition. Kelsey recognized Hafthor from Game of Thrones, and she asked him for a picture. The pair has been together since that September 2017 meeting at Earls Kitchen & Bar.
The couple hit it off despite their vast size difference. Bjornsson is 6'9'' inches and 200 kg while Kelsey is 5'2'' and 53 kg. In December 2017, an Instagram fan posted a comment on one of the couple's photos asking how the couple kissed given their size difference. Kelsey responded by saying, "ahha he bends, I tip toe. Or just say screw it, pick me up!"
After their meeting, Kelsey left her waitress job in Alberta and followed Hafthor into bodybuilding.
The couple got married in 2018, and they run a gym together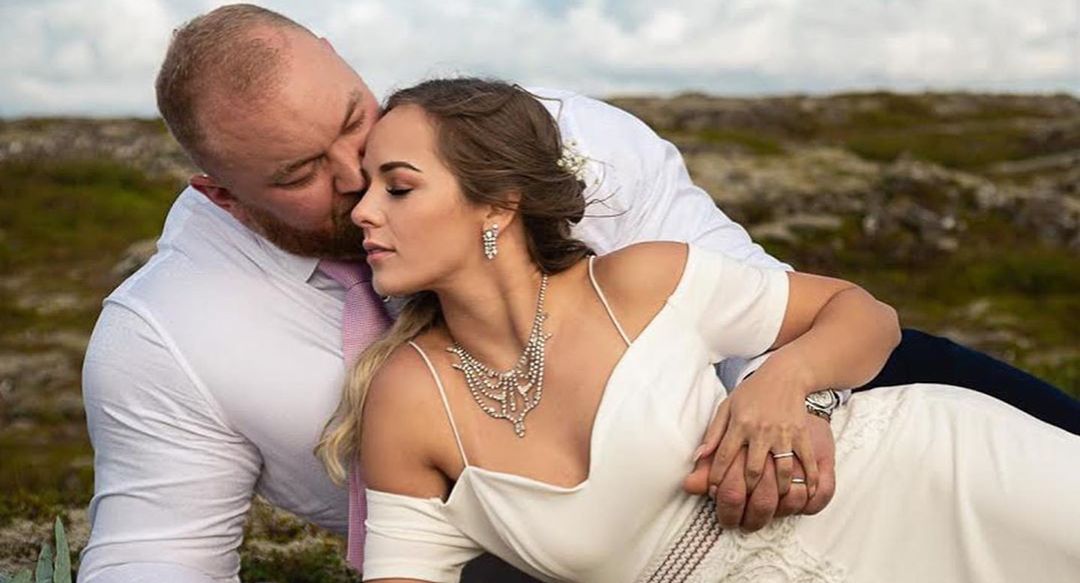 Kelsey and Hafthor announced that they had tied the knot via Instagram photos posted on 20th October 2018. According to their anniversary posts on Instagram, the couple got married on 24th August 2018. Kelsey posted a photo of the couple on 25th August 2019 and added the caption:
"Thank you for all of the adventures, the ups and downs, learning experiences and curves. Thank you for pushing me and motivating me to be my best. Thank you for showing me the meaning of true love and all it encapsulates. I'm so excited to see what the future holds for us! Time truly does fly when your having fun!"
Kelsey and the reigning Arnold Strongman Classic champion run a gym called Thor's Power Gym. The couple regularly posts their workouts on Instagram. Kelsey currently has 447K followers on her Instagram page, and she is building a reputation for being a fitness expert.
Kelsey and Hafthor are expecting a baby boy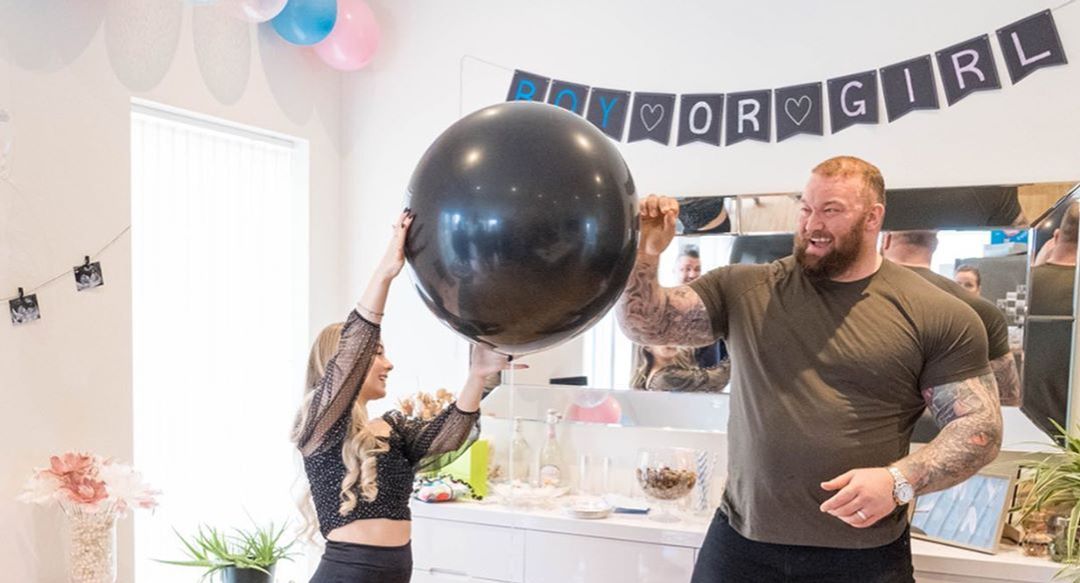 Kelsey and Hafthor will soon add to their family when their mini-Bjornsson arrives. The couple announced the news via a gender reveal pictures they posted on Instagram.
In the pictures, Hafthor burst a black balloon held by Kelsey, and blue confetti came flying out. Hafthor seemed pretty excited at the prospect of welcoming a baby boy. It will be Hafthor's second child, but his first with Kelsey. He has a daughter, Theresa Lif, with ex-girlfriend Thelma Stiemann.
---