Who would have thought that comedy goes well with politics? All you need to do is set up a situation wherein you will follow a big politician in position, team him or her up with a kooky staff that will land you on the headlines for infamous deeds most times than the good efforts of your good office, and have a slew of politicians that will provide you occasional political commentary with humorous fodder from time to time – like every week! All of these elements can be found in one genius of a show, really: Veep.
This HBO hit series starred comedienne Julia Louis-Dreyfus in the role of the Vice-President of the USA. It's funny how this show starts with the first few seasons when she tries to navigate her relevance in Washington. You know how vice positions get second rate treatment most times. But not her! And having funny staff members indeed does not help her cause sometimes. But having them around is indeed a happy occurrence, anyway. We love them all!
This series not only navigates the vice presidential life in the US but also extends to higher offices as the series progressed. The show started in 2012 and just concluded this 2019 actually. It really has been a long run, indeed, but it was a good one nonetheless. If you're missing it, you can stream it on HBO GO, Amazon, Amazon Prime Video and also in VUDU, Google Play, Direct TV and Fandangonow.
Still can't get enough of political comedies? Then here are a few elected recommendations for you, our constituents.
Alpha House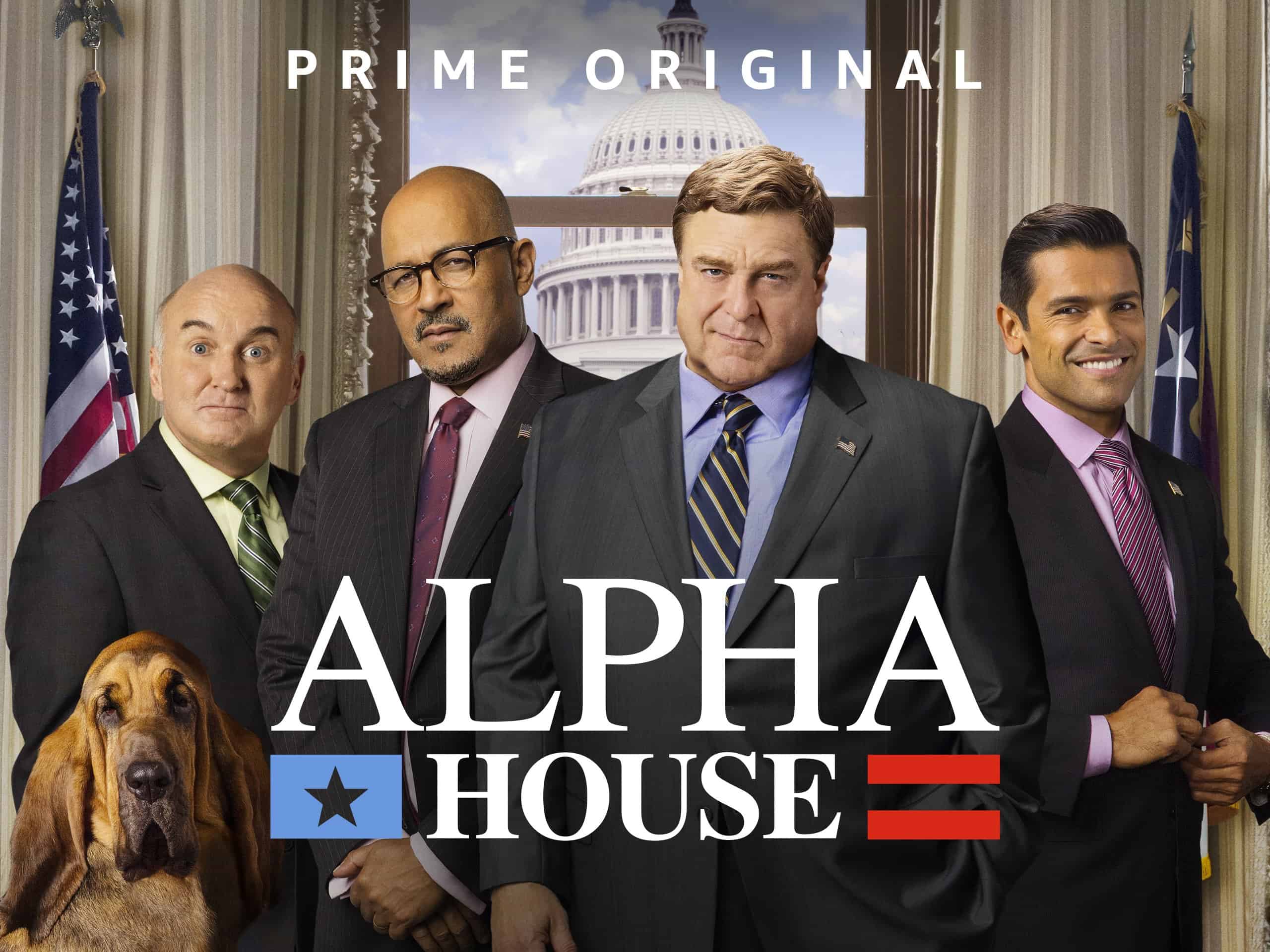 Want some political satire to satiate your desire to watch political intrigue, goings-on, power play and of course comedy gold? Then head over to Amazon Pride Video for some honest to goodness political satire called Alpha House.
Longtime funnyman John Goodman starred in this one about a group of US senators who – wait for it – live as roommates in Washington DC. Yes, full-grown men as roomies. and politicians at that. Get that! And here's more: they're Republicans! So imagine what a handful of full-grown conservative-ish men are capable of in an enclosed space like that house – and Washington, in general. Super fun!
Amazon Prime Video premiered this one in 2013 and lasted for 2 good seasons. Check it out there if you missed it!
The Thick of It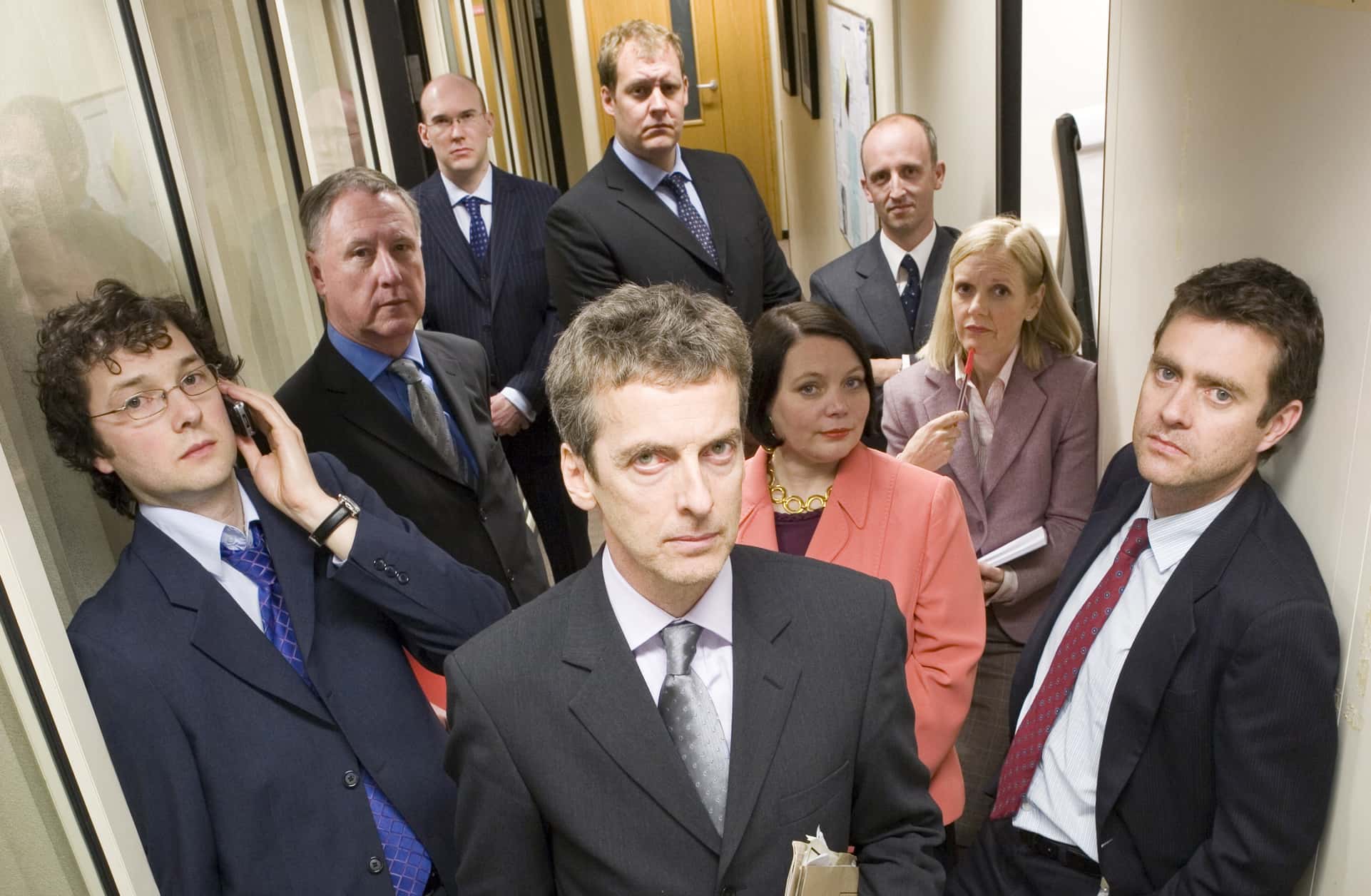 Tired of exploring kooky Washington politicians and American political inanities? Then let's head to the other side of the earth and explore the British government at its funniest in the 2005 series called The Thick of It.
This BBC Four and BBC Two-aired series focuses on entities that revolve around the government, but their parties and distinct political leanings don't mirror real life closely. Since this is a satire, it's also a good creative decision to make this show that way, to avoid any genuine controversies for mirroring reality too much. We suppose the British do things differently, indeed.
So learn about the goings-on around the UK's prime minister, the staff surrounding this leader especially the spin doctor, and of course the civil servants around the leader. There are also a lot of comedy gold to be mined from their interactions with the public and the scathing British media as well.
Catch this one in its 3 season glory on Hulu, Amazon, VUDU and Google Play.
Parks and Recreation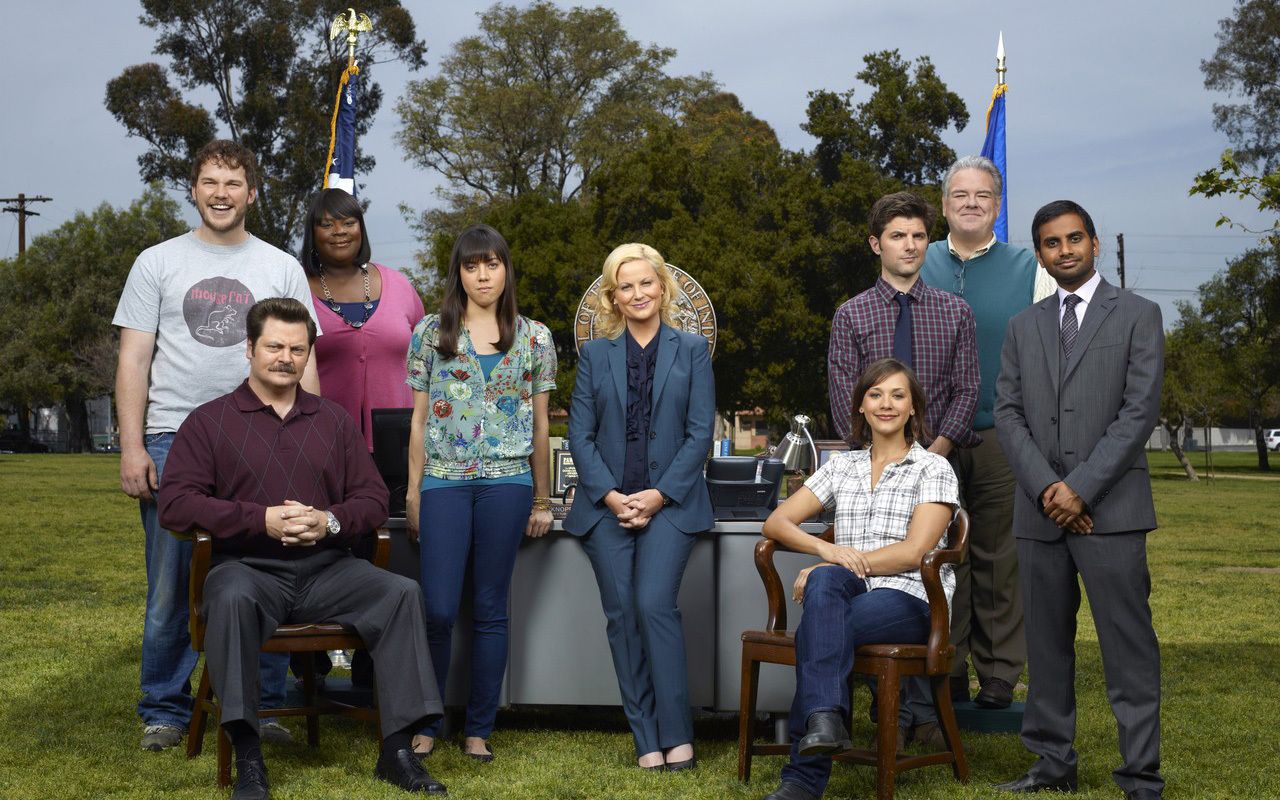 Perhaps we're focusing a lot on the bigwigs of politics too much. So if you want smaller levels of political intrigues, situations, and also laughs, then tune in to Parks and Recreation.
This 2009 sitcom starred Saturday Night Live alumnus Amy Poehler. She played this bureaucrat named Leslie Knope who runs the Parks Department in Indiana. Yes, this show's situation is indeed that small compared to Washington levels. But it's not short on laughs, promise! Amy Poehler alone supplies a lot of it. And her costars throughout the years never let the comedy meters down. Imagine having cast members in the likes of Rashida Jones, Aziz Ansari, Paul Schneider, Ron Swanson, Chris Pratt, and even Rob Lowe is here!
There's a lot more so you have to backtrack and watch all of its 7 glorious seasons that started in 2009. It's all available to stream via NBC, Hulu, VUDU, Amazon Prime Video and Fandangonow.
Spin City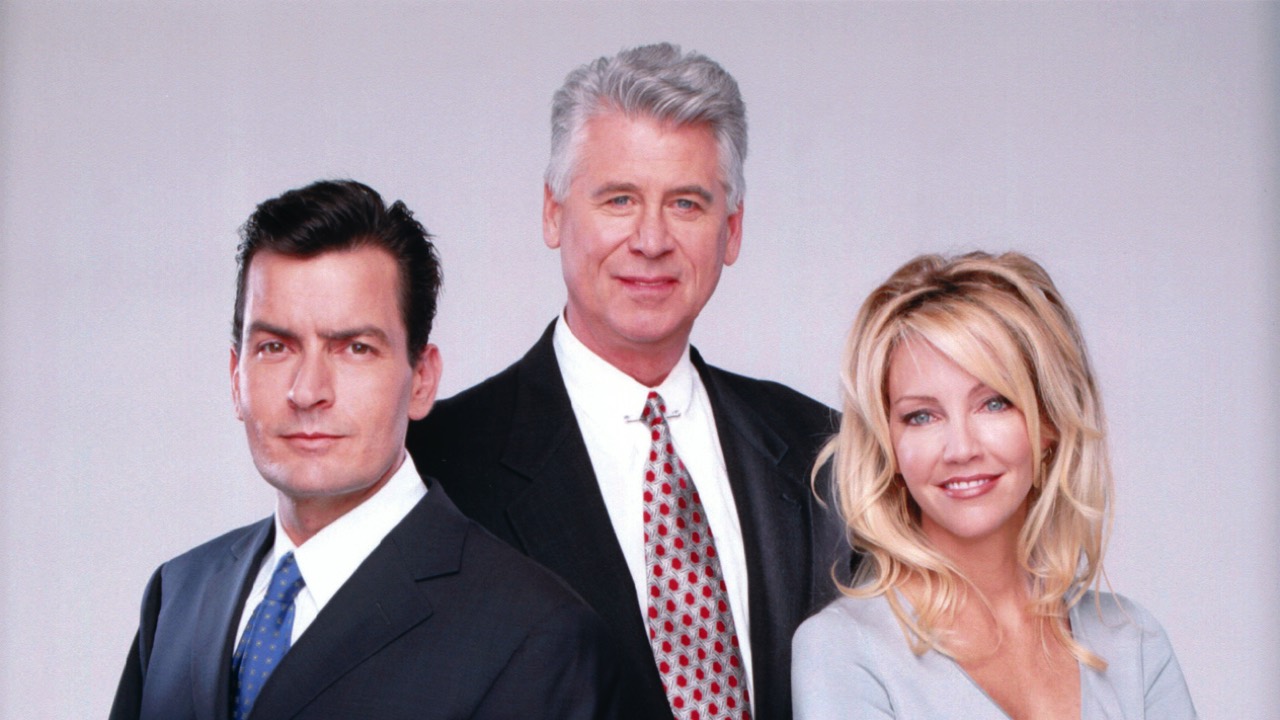 Here's another genius of a political comedy show that also focuses on small-level types of political goings-on: Spin City. Starring '80s funny heartthrob Michael J. Fox in its original seasons' run, the show brilliantly focused on a stellar city and its inner political workings: New York. The Big Apple's office of the mayor indeed provided lots of great material for comedy here. And with Michael J. Fox at the helm, it was such a great show when it started.
Too bad that Fox had to bow out early because he got sick. The '80s bad boy Charlie Sheen took over the reins, but perhaps he's not really that much of a comedian. However, the show is still good to catch on Hulu to see the smartness of this late '90s material.
1600 Penn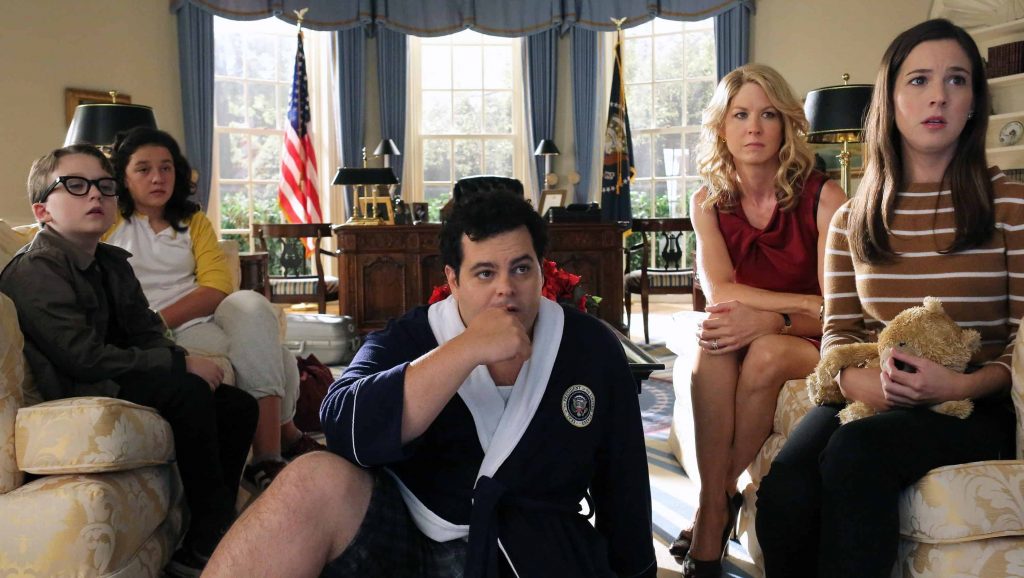 Can you imagine movie funnyman Bill Pullman of While You Were Sleeping as the President of the United States? How about Dharma & Greg's Jenny Elfman as the US President's wife – the second one, though? Then these formidable actors can deliver a formidable show as well. That one was called 1600 Penn.
To know that this sitcom title refers to the presidential address, it's also a hint that the kooky political goings-on here doesn't necessarily revolve around politics per se, but the first family of the US sitting there in power. So what is life inside the White House indeed if its residents is as dysfunctional as any other family in other middle class houses in America? This 2012 show explored this theme in 2012 in one good season. Try to catch it playing online via Amazon, VUDU, Google Play, and Fandangonow.
Benson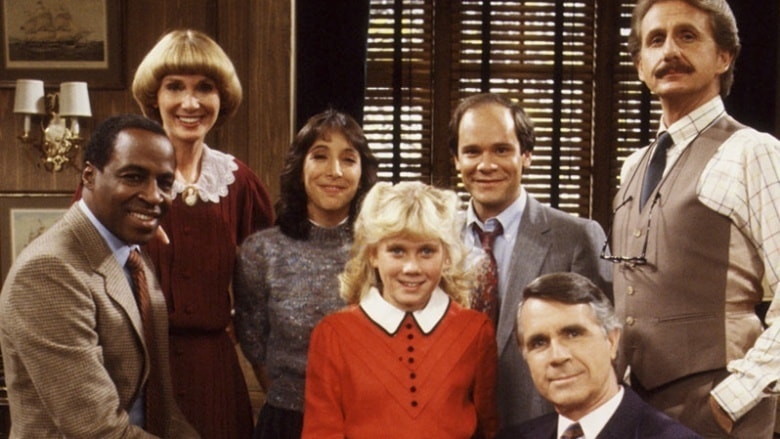 Want real retro comedy gold on the political side? Then look for the 1979 spin-off series of Soap called Benson. This show focused on the butler character of Benson DuBois, played by the legendary Robert Guillaume at his finest. His Soap character was a wisecracking life observer that supplies the punchlines and the good storylines. He continues that trend here in his own spinoff show.
This time, the show focused more on a political family in a rather dysfunctional home. Benson gets a higher position this time, not as a butler anymore but heading the home affairs of a governor and his daughter. The governor is also a widow trying to balance things out in his state's affairs with his own home's state of affairs. Oh, did we mention that the governor's daughter is still a teenager? Comedy gold, indeed! Of course, there are other members of this household such as the governor's chief of staff, personal secretary, press secretary, and many other characters involved in their daily affairs. Imagine the personalities Benson tries to hold down and keep at bay most days. Good luck with his sanity! And it's nice for us to watch the comedy that arises here.
All of the great 7 seasons of Benson are readily available on Amazon and Google Play so binge-watch to your heart's delight!
Also Read: 6 Shows like Breaking Bad that Breaks Rules So Bad They're So Good!
---