Love is an emotion that conquers adversity. Pure love will survive even through hardship. Alex Morgan and Servando Carrasco can tell you a thing or two about the power of love.
Alex Morgan is an outstanding soccer player. She is the most recognizable women's soccer player in the world. Her skill on the soccer pitch is unmatched. Alex has won all of the Women's World Cup tournaments that she has played in. She has scored an incredible 106 goals for her country and, she is in the semi-finals of this year's World Cup. It would be comical to bet against her adding another World cup medal to her collection.
There's a reason why sports stars end up marrying one another. It's because they understand what one has to go through in sports. There's the endless traveling, injuries, and many more hurdles. Servando and Alex have had to endure these hurdles in their relationship, and their love remains stronger than ever.
Alex is extremely talented and, Servando isn't a slouch either. He is an accomplished soccer player in his own right. However, he isn't as famous as Alex and, so, people don't know much about him.
Keep reading to find out more about Servando Carrasco.
He was raised in Mexico but later moved to the USA
Servando was born in California on August 13, 1988. However, his mother moved him to Tijuana, Mexico, where Servando spent 7 years of his life. His mother then took him back to California in search of better opportunities.
Servando's mum was not very rich. She did odd jobs around Tijuana to keep Servando fed and to take him to school. However, the pay was not enough in Mexico. She decided to go back to America in search of better jobs and wages.
However, the main reason why Servando's mum moved from Mexico was to expose him to better opportunities. Servando was a naturally talented footballer. He sharpened his skills in the streets of Tijuana while he was still young.
Servando's mother didn't believe that her son could get the opportunity to advance his footballing career in Mexico. The hurdles that stood before his son's success were too many. She chose to return to California, where her son would have a better chance of success. In hindsight, she made the right decision.
Servando is a talented central midfielder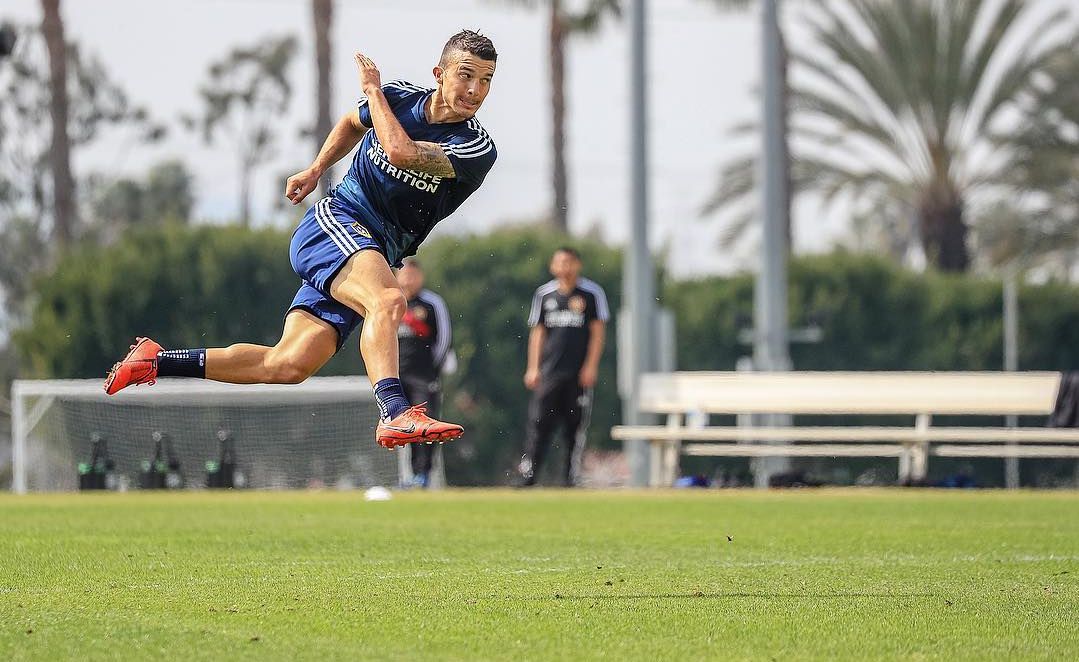 Servando displayed a love football from a young age. He played in the streets of Tijuana as all other boys do. Servando's playing style was different from the other boys. When playing soccer as children, everybody wants to be the one to score the goals.
Servando, however, was more interested in passing the ball around. He was happier assisting the goal than scoring it himself. Tackling was another Servando specialty. He was also great at controlling the ball and dribbling.
All these traits made him a perfect central defensive midfielder. He occupies this position up to today. Servando went to St. Augustine High School in California after his mum settled in the USA. He immediately slotted into the school team.
He played for his high school team and, the San Diego Surf Soccer Club. Getting a playing position at the San Diego Surf Soccer Club was a big deal. It showed that Servando was a great player. He played for the two teams until he was 19 and, won numerous awards including four different Player of the Year Awards.
His footballing prowess earned him a scholarship at the University of California, Berkeley. He cemented his position in the midfield with goals and assists. He spent four years at UC Berkeley and, he rarely missed a game during his time there. He suffered an ankle injury in his third season, but he still played most of the games.
The Seattle Sounders picked Servando on the Second Round of the MLS SuperDraft in 2011. Carrasco spent a couple of years there before he switched to Houston Dynamo. In 2015, he moved from Houston Dynamo to Sporting Kansas City. He didn't stay in Kansas for long and moved to Orlando City FC in July of the same year.
He had the most successful spell of his career at Orlando City. Carrasco was so good that Orlando had to tie him down to a contract that was more than double his starting wage. In 2018, he was snapped up LA Galaxy where he plays with famous Swedish star, Zlatan Ibrahimovic. He admits that it's an honor to play with such a huge star.
He met Alex in College and, they've been together ever since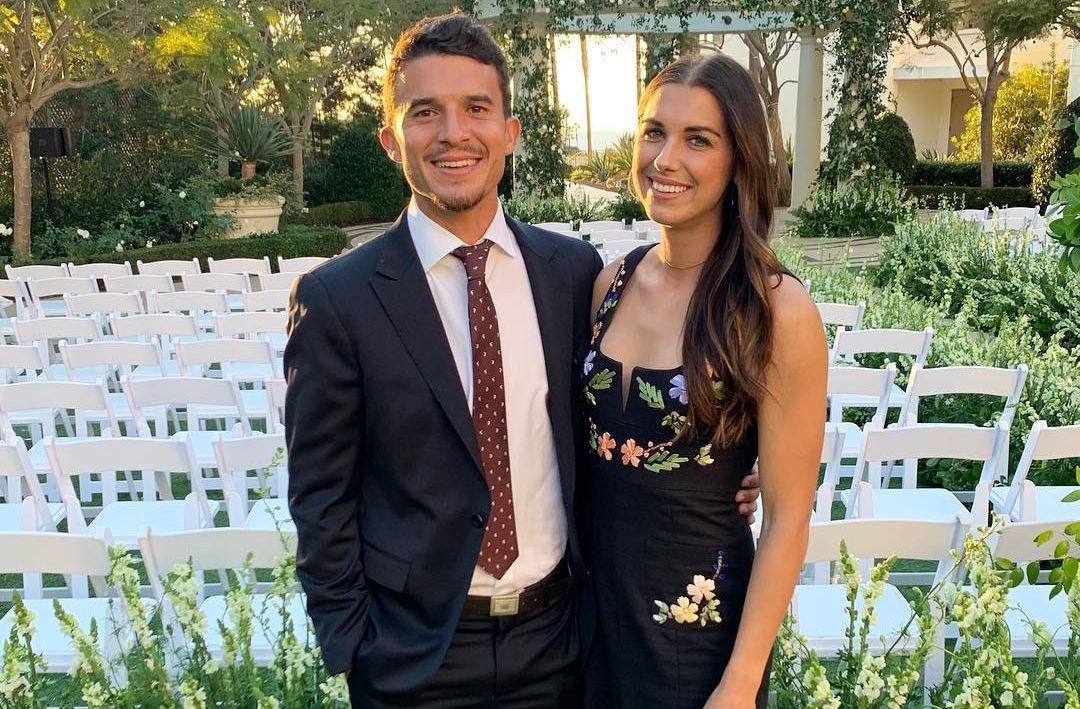 Alex was a student at the University of California, Berkeley. They met on the pitch while playing for their respective teams. Carrasco remembers their time at UC Berkeley fondly. He admits that Alex was the most gifted player, but she was still raw.
He says that he helped her adapt her game to be more tactical. Servando was in the best position to do this since he played as tactician in central midfield. At the time, they were just friends but, soon things started to get serious.
Soccer was important at the time since they were both at the start of their careers. They helped out each other a lot in their different positions. Alex and Servando bonded through the one thing that they were good at.
That bond grew into the love they have today. The couple admits that they do not talk about football as much as they did during the early days of their relationship. Alex and Servando now focus on strengthening their marriage.
The couple got out of college together and, it was now a question of when Servando would propose. Both of them knew that it was coming. Alex even told Servando the type of engagement ring that she wanted.
Servando popped the question in December 2013. It was about time after dating Alex for close to seven years. They got married a year later on December 31, 2014. The couple headed into 2015 as newlyweds. Alex remembers the wedding fondly and, she is sure that she made the right choice.
Servando and Alex are currently in a long distance relationship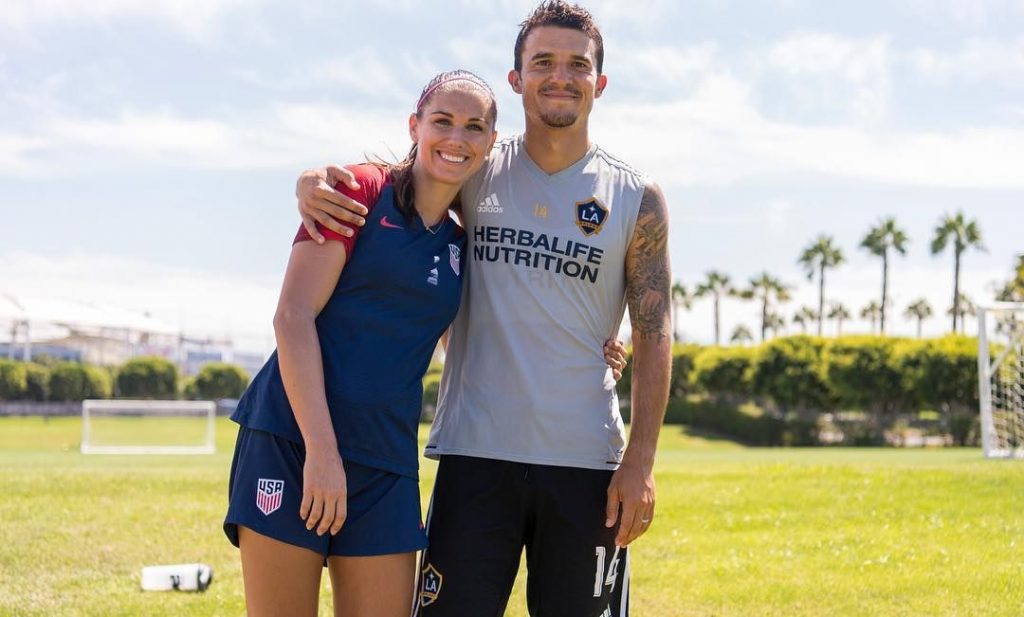 The couple is open about the challenges in their relationship. Servando and Alex are currently in a long distance relationship. The nature of what they do keeps them apart. Alex is often away on national team duty after every couple of weeks.
She plays for Orlando Pride while Servando plays for LA Galaxy. It means that they live miles apart from another. The regular playing season also means they are constantly on the move. They can go for weeks without seeing each other.
Alex recently admitted that it is tough being in a long distance relationship, but they are trying to make it work. They love each other and they know that love will see them through. Servando also admits that a long-distance relationship is tough. However, he is happy that they will spend time with each other after retirement.
At the moment, Morgan is at the Women's World Cup in France. Servando is hoping that Morgan makes it to the final. Servando plans to travel to France to cheer on his wife. It will be a loving gesture from the L.A. Galaxy midfielder.
Everyone hopes that the cute couple can make it through this phase.
Servando's mother battle with cancer inspires him to support charities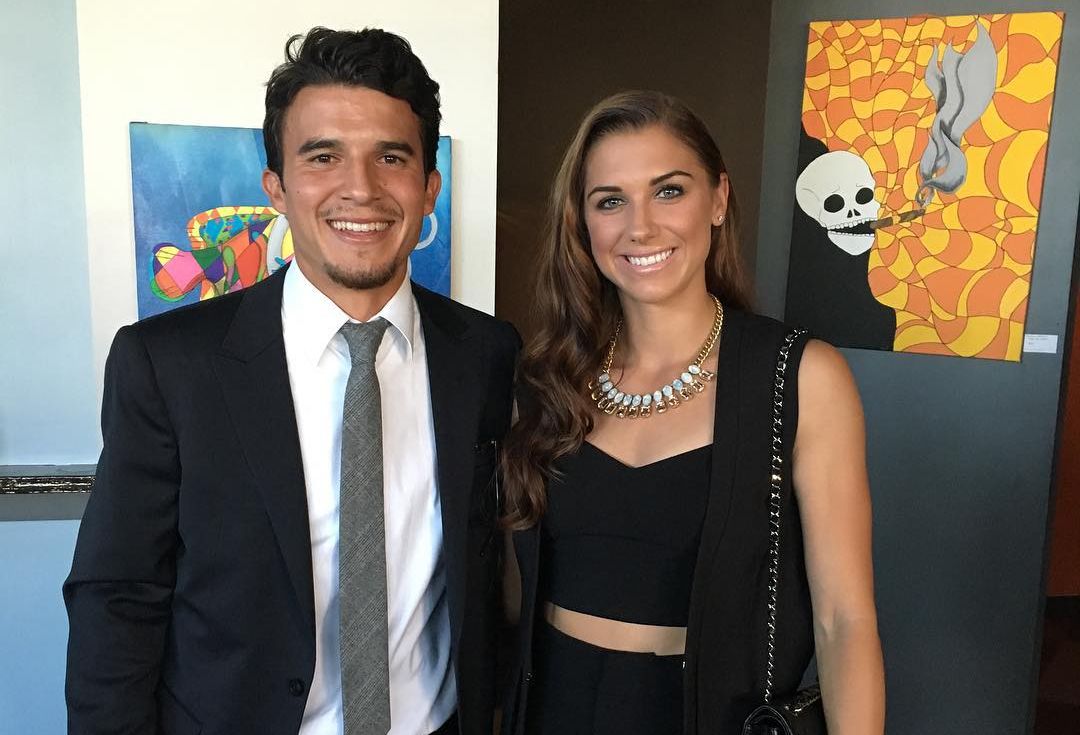 Servando's mother is a cancer survivor. She battled cancer twice and, she is a great inspiration to Servando and her community.
Carrasco started helping with charity work during his time with the Seattle Sounders. He remembers that her mom worked with low-income families once they moved back to the USA. His mother didn't have much to give, but she gave what she could.
His mother then contracted cancer, which she beat successfully. It inspired Servando to give back to the community. His lucrative contract with the Seattle Sounders gave him that opportunity. The community outreach programs initiated by the Seattle Sounders gave Servando a helping hand.
Such programs include the Boys and Girls Club. This program invites young boys and girls to embrace their talents in sports.
Servando's made his presence felt when he invited his mother to work with the Susan G. Komen Foundation. This foundation raises awareness about cancer in the community. Servando invited her mother to share her story and to serve as an inspiration to people with cancer.
Servando and his team helped to raise a total of $1.1 million, which went towards breast cancer awareness. It was a great achievement by Servando and his team. He says that he wouldn't have done it without the inspiration he got from his mom.
He won the MLS Humanitarian of the Month award for his efforts in the cancer awareness campaign. Servando continues to do charity work for disadvantaged members of society. Servando and Alex have joined the Common Goal Foundation that raises money towards solving social issues through football.
Also Read: The Untold Truth Of Megan Rapinoe's Partner, Sue Bird
---