Anna Shay is the breakout star of Netflix's new reality show Bling Empire. The show follows a group of mega-rich Asians living in Los Angeles. Shay is the matriarch of the show and the source of the best drama. The scene that best encapsulates Shay is the one in which she sledgehammers the wall of her walk-in closet before heading out to a party.
Shay is an enigma, a controversy, a fashion icon, and an adviser. She is the main reason why Bling Empire is such an easy binge.
This piece will look at Anna Shay in detail. It will focus on her privileged upbringing, her love-life, and her role in Bling Empire.
Anna's deceased father Edward Shay earned his wealth from a defense company he founded in 1955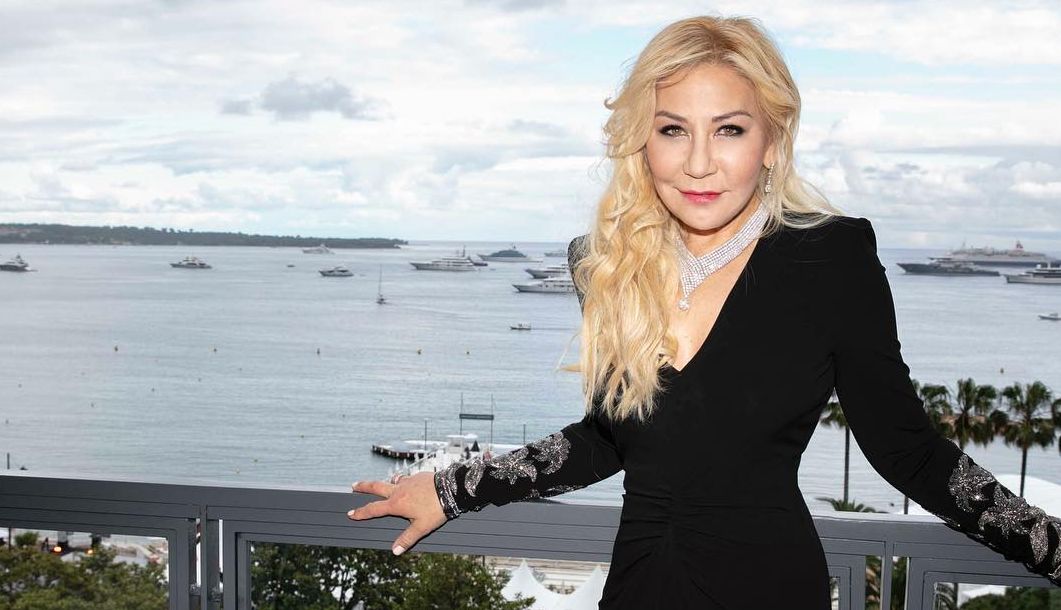 Anna Shay was reportedly born in 1960 to Edward Shay and Ai-San Shay. Edward hailed from the South Side of Chicago, and Ai-San was Japanese with a Russian grandfather. Edward died in 1995 and Ai-San passed away in 2015.
Edward Shay founded Pacific Architects and Engineers, a private defense company, in 1955. The company's clients include countries such as the United Kingdom and the United States. Anna grew up around the immense wealth brought by the company's activities. She told The Oprah Magazine that her mom said, "You were born in a crystal ball with a silver spoon."
The family's incredible wealth offered special privileges only afforded to the mega-rich. Anna talked to The Oprah Magazine about a time when she feared that the flight attendants in a plane would take away her pet monkey, but they allowed her to keep the pet because they knew her parents. She said:
"My dad said, 'Walk in and know who you are, where you come from.' My parents would always say that throughout my life. So I walked in. I was so nervous they were going to take him away. I placed her on the seat between my father and I. The flight attendants all knew my parents. She looked at me and said, 'Would your friend like a drink?'"
Even before she gained fame, Anna had made it clear that family was the most important thing to her. In 2015, she told Genlux Magazine that her five blessings are her dad, her mom, her son, her dogs, and her true friends. She also stated that her heroes are her parents:
"My father, mother, and son. My parents are my heroes because they have taught me values, morals, honor, respect, loyalty and principals. These things are rare qualities today."
Anna and her brother sold their father's company for $1.2 billion in 2006.
Anna has reportedly divorced four times and has one son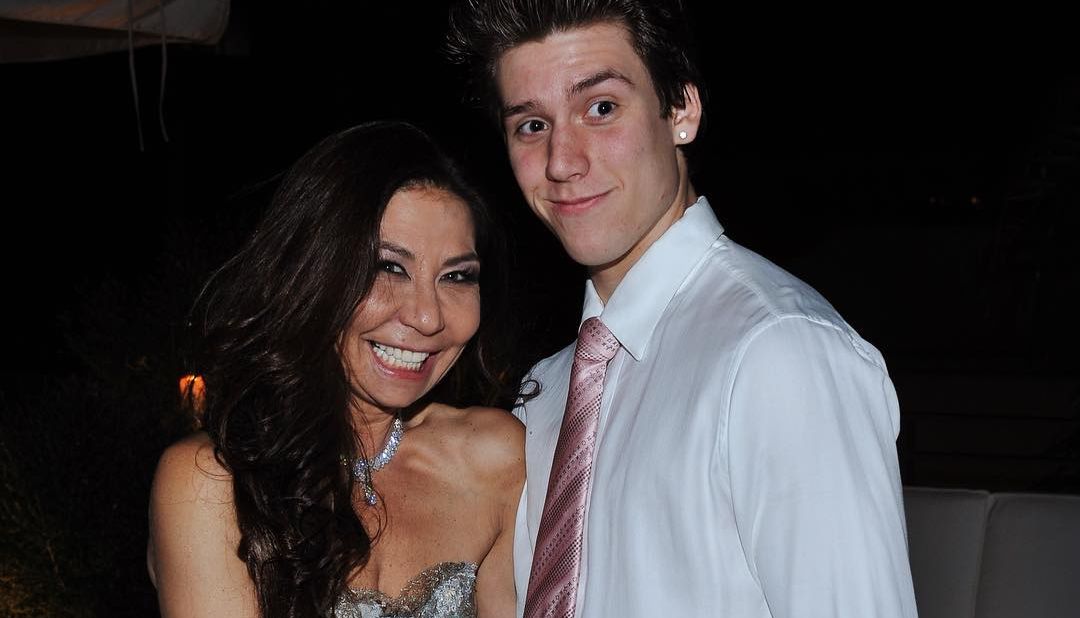 Anna has revealed that she's married and divorced four times. She claims that she had amicable breaks from all of her husbands. Her assertion seems true as there is no record of Anna having a messy divorce battle. Anna has not revealed the identities of her four husbands.
One of Anna's relationships yielded her only son Kenny Kemp. In 2015, Kenny featured on a BuzzFeed piece about having a bong collection worth millions of dollars in his mother's basement. He described himself as the sole heir to her mother's hundreds of millions of dollars and a passionate stoner.
In Bling Empire, Anna established herself as the matriarch of the show. She told The Oprah Magazine that she enjoys being the adviser, especially to her son and his friends. Anna said:
"I'm here to make sure they're OK. My son [Kenny Kemp] is 27. His friends are always over, asking me for advice. I've always been around kids as my mother was with me."
Anna was braced for a behind the scenes role in Bling Empire, but she ended up playing a leading role
Anna Shay didn't know what she was getting into when she agreed to be part of Bling Empire. Her friend and series executive producer Jeff Jenkins approached her for help on the show, and she agreed, thinking she would assist behind the scenes. When the time for filming arrived, Anna found herself in front of the camera.
She was uncomfortable at first, but she kept going because she'd given her word to Jeff. "The next thing I knew, I was sitting in front of the camera," Anna told The Oprah Magazine. "I'm really quite shy, so it was hard. I never thought about doing this, especially at my age."
Bling Empire fans are happy that Anna stayed on because she added tons of drama to the show. Shay was undoubtedly at the top of the social pyramid on Bling Empire, but it didn't exempt her from embarrassment by other players in the show. The most memorable moment was when Kim Lee threw a penis pump out of Shay's bathroom window. Anna told The Oprah Magazine that she wishes that she reacted differently to the situation:
"That being said, they went into the guest room, so I was responsible. They embarrassed me. Can I say more to her? No. Did she listen to me? No. I wish I could take her and say, 'Sit your ass down,' and teach her whatever my mother taught me that would be relevant."
---