Brendon Urie is an American singer and songwriter, and the last remaining original member of Panic! at the Disco. Urie is the lead vocalist of the band, but that wasn't always the case. When the band started during his high school days, Ryan Ross was the lead singer. Brendon was promoted to lead after he filled in for Ryan during a rehearsal and impressed with his vocal abilities.
Urie has led Panic! to incredible success as lead vocalist. Under his guidance, the band has released six successful albums. Brendon's wife, Sarah Urie, has inspired some of his songs. This piece will look at Sarah's relationship with Urie, her sexuality, her impact on Urie's career, and her plans for the future alongside her husband.
Sarah was in a relationship when she first met Urie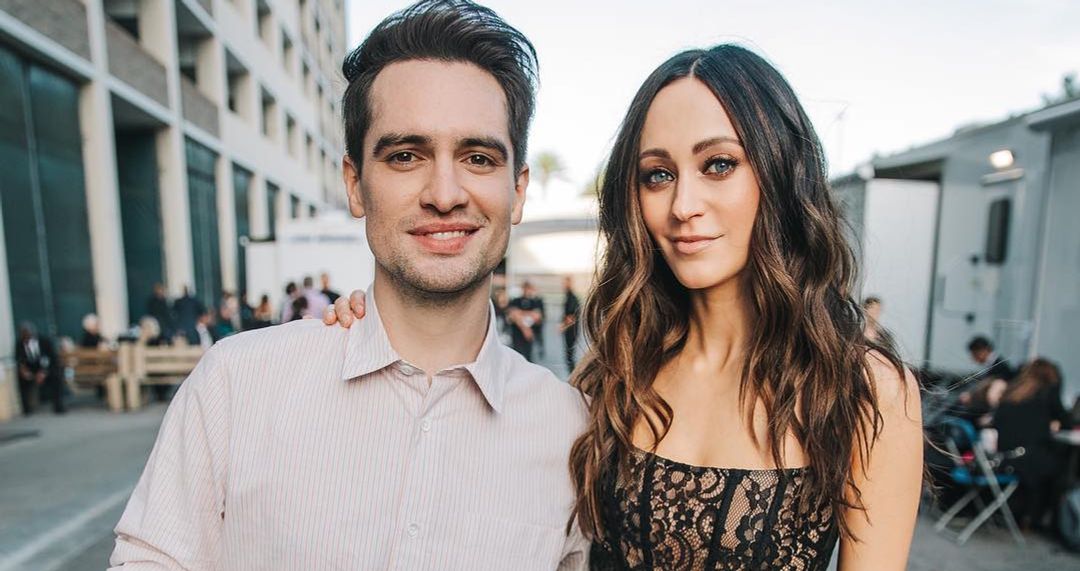 Brendon and Sarah first met during a Panic! at the Disco show in Detroit. For Brendon, it was love at first sight. He approached Sarah, and they hang out for a while. Unfortunately for Brendon, Sarah told him that she was in a relationship. Urie advised her to leave because if she didn't do so, Brendon would have tried to kiss her.
Eight months later, Hayley Williams from Paramore stepped in and saved Brendon and Sarah's relationship. Sarah had also felt a connection to Brendon, and now that she was single, she agreed to meet him again. Brendon revealed on the D&M podcast:
"So then actually, Hayley from Paramore, I give her all the credit because she was with a chap from New Found Glory at the time and Panic was playing a show with New Found Glory. So Hayley says, 'Hey Sarah, we're friends, why don't you come down? Brendon's single, you're single now,' and she had been single for a while I guess."
Brendon did his best to impress Sarah at the show, and it worked. They started talking from that point on, and the relationship blossomed. Shortly after Sarah and Brendon started dating, Brendon wrote the song Sarah Smiles for her. He told SPIN:
"Probably 'Sarah Smiles,' which is about my girlfriend, actually, as sappy as that is. When I met her I wrote this song to try and impress her. I was infatuated with her. I played it for her and we've been dating ever since. That was a huge step for me, personally. I was able to build up my confidence to write a song and try to woo her. I am a lucky guy."
Sarah and Brendon announced their engagement in September 2011 and got married on 27th April 2013.
Urie revealed that he is pansexual and that Sarah is attracted to women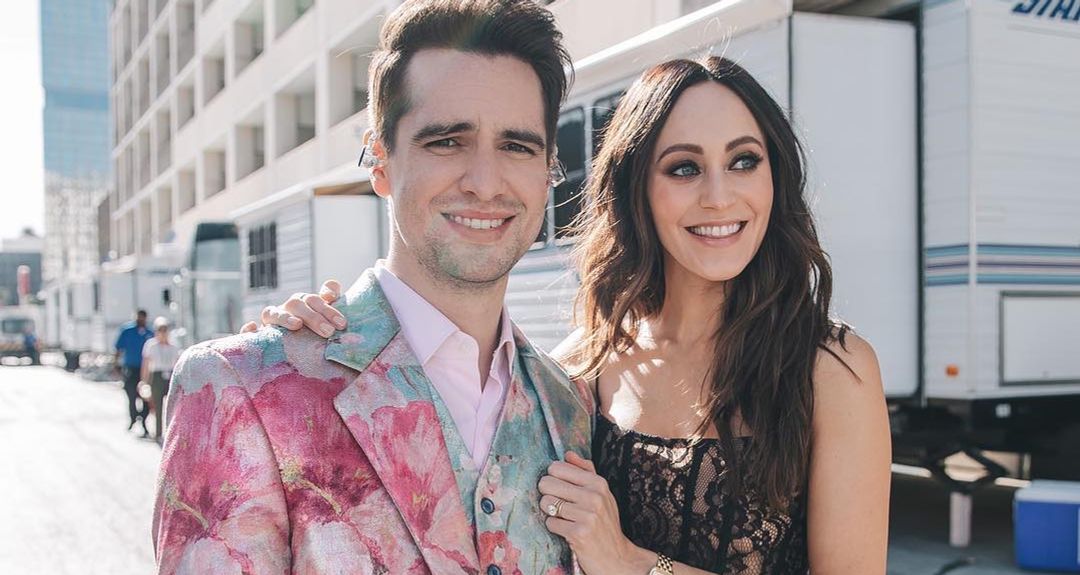 Shortly after Brendon and Sarah got married, Urie confessed that he had experimented with homosexuality in the past, but he was more attracted to women. He also told Between the Lines that Sarah is attracted to women:
"It's really kind of loosely based on the majority of relationships I've been in, even now with my wife. Yeah, she's attracted to girls, and I think some men are extremely attractive and I don't wanna hide it. I have no shame in it. I like being able to shed some light on that. It's nice to be able to open up like that."
Brendon isn't shy about speaking about his sexuality, and he again opened up about it while talking to Paper Magazine in July 2018. He stated that he was coming out as pansexual, but he still loved his wife. He said:
"I'm married to a woman and I'm very much in love with her but I'm not opposed to a man because to me, I like a person. Yeah I guess you could qualify me as pansexual because I really don't care. If a person is great, then a person is great. I just like good people, if you're heart's in the right place. I'm definitely attracted to men. It's just people that I am attracted to… I guess this is me coming out as pansexual."
Sarah inspired Panic! at the Disco's album Death of a Bachelor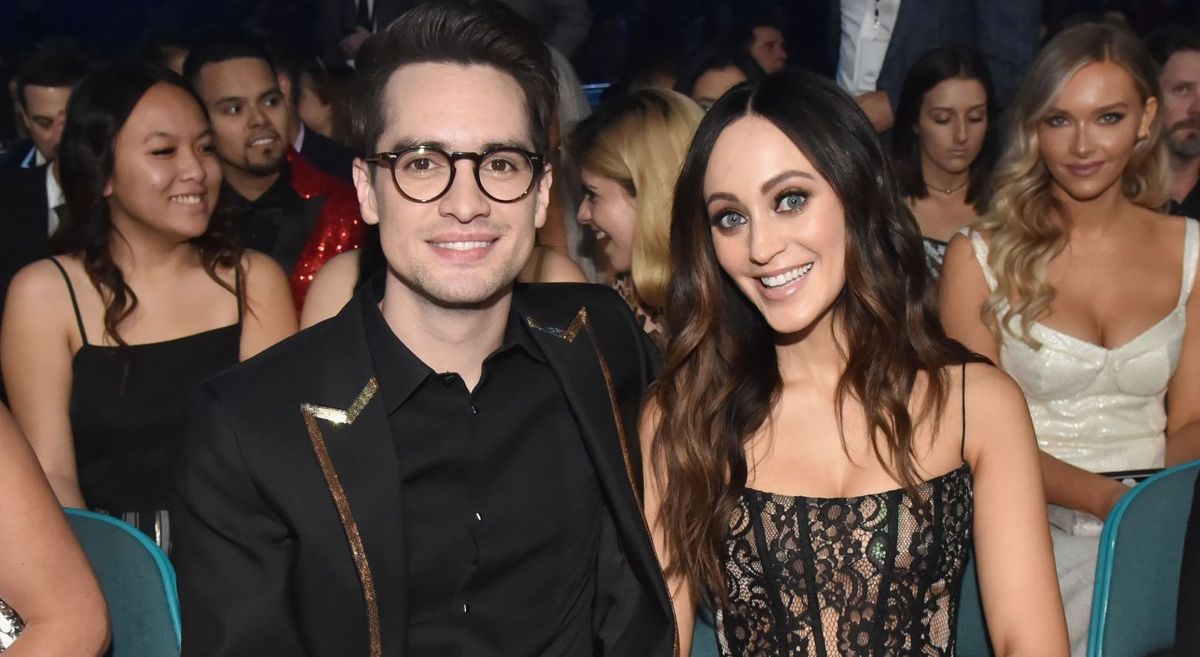 Sarah has inspired several Panic! at the Disco hits, and she was the main inspiration behind the album Death of a Bachelor. The album explored the change in lifestyle that Urie experienced after marrying and settling down with Sarah. He told Entertainment Tonight that coming up with Death of a Bachelor was a tough, but eye-opening experience. Brendon said:
"This whole album was written at my house where she and I live and it reflects very much the lifestyle I was living [while writing it], which is so different from who I used to be… I mean, there's so many things that are involved, it's just been a smorgasbord of craziness for 10 years… and that was really talking about me as a single guy – a now I'm married."
Sarah and Urie don't have kids yet but they are not ruling out the possibility of starting a family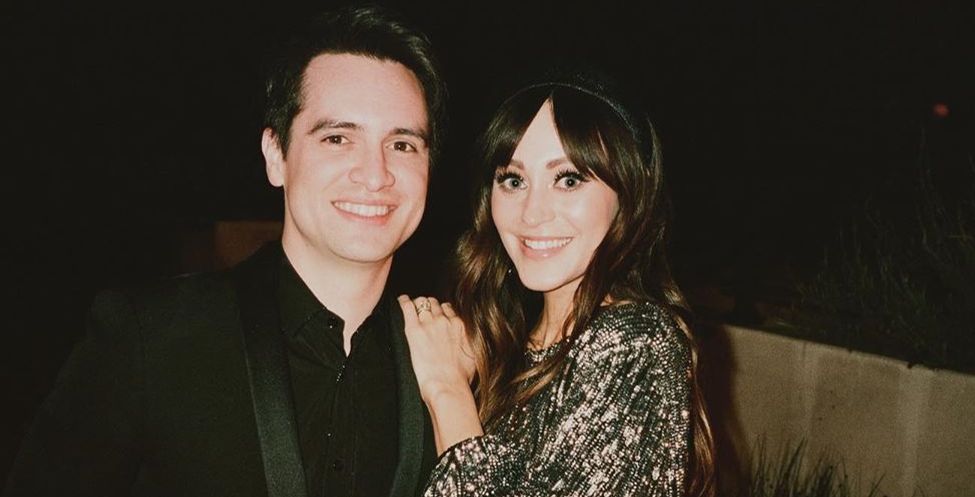 Sarah and Brendon have been together for more than a decade, but they don't have kids. Brendon's primary focus has been his career and spending time with his wife. However, the couple is still open to the possibility of having kids. Brendon told Rock Sound:
"In terms of having kids… No, I have no want right now. But maybe that will come in time? There was a time when I was telling myself, 'Oh, I'll never get married' so I can't really speak in definitive because that is dangerous."
Sarah worked as an esthetician and she is now a make-up artist
Sarah Urie was born on 23rd February 1987, and she has Polish and Irish roots. She studied at the Lutheran High School Westland from 2001 to 2005. After that, she enrolled in the Michigan College of Beauty – Troy to study Esthetics.
She worked as an esthetician and make-up artist for Mac Cosmetics from 2010 to 2012. Sarah now works as a self-employed make-up artist.
---