Movie stars and Television personalities live flashy lives and have keen regard to the public eye. It is no different for people in the music industry.
Brendon Urie has been praised over the years for his role as the lead singer in the famous band- Panic at the Disco. If you are into contemporary rock and pop music, you must know how magical his voice is. Not only has he won multiple music awards, but also featured in numerous videos.
Touring the world and performing at concerts would imply he has multiple women in his life. Surprisingly, he only has one sweetheart whom he has been married to for over 5 years now. Despite his past confession about being pansexual, he is totally devoted to the love of his life, Sarah Orzechowski.
This wife is a professional aesthetician and has a model-like figure. She came to the limelight in 2010 due to her companionship with Brendon and has since then been on the rise. There is much more to her that what most people know.
In this piece, we will dive deep into her past achievements, learn how her love story with Brendon evolved, and ultimately understand her untold truths. Here we go!
She is of American Descent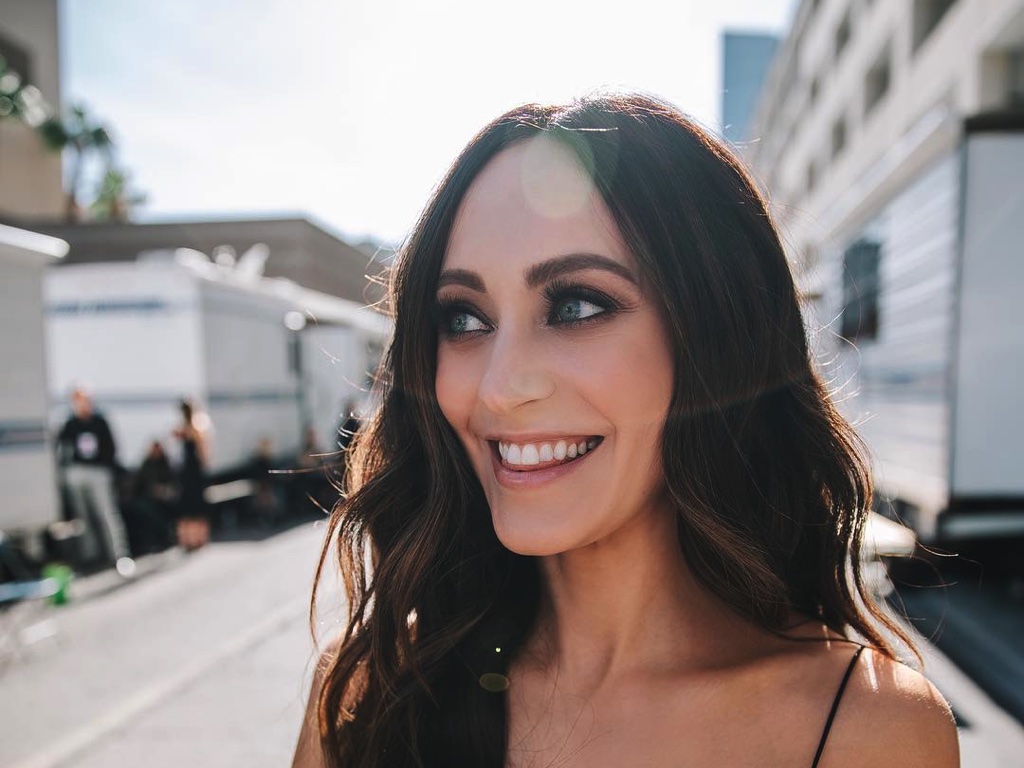 Sarah was born on February 23rd, 1987, in the U.S (Detroit, Michigan). Even though her second name sounds Polish or Czechian, not much is known about her family lineage. She only has one sibling (brother) and together, they were raised in the U.S their whole lives.
As a child, Sarah developed a passion for modeling and acting, presumably because the show business was rising at the time. She however never got to study acting to professionalism. Some sources cite that she studied makeup artistry and aesthetics at the Michigan College of Beauty, but there has been no official confirmation about this.
Despite being born blonde, her dyed hair gives her a more natural look, and she opts to stay that way to the public eye. Above all, she has managed to maintain the figure and beauty of a 20-year-old, though she is almost clocking 35 years. No wonder Brendon fell for her that much.
Unlike other celebrity's wives, Mrs. Urie has chosen to keep her life as private as possible, making it hard to confirm any of her accomplishments in school. We do, however, have more interesting details about her career life.
She is a renowned Makeup artist and Esthetician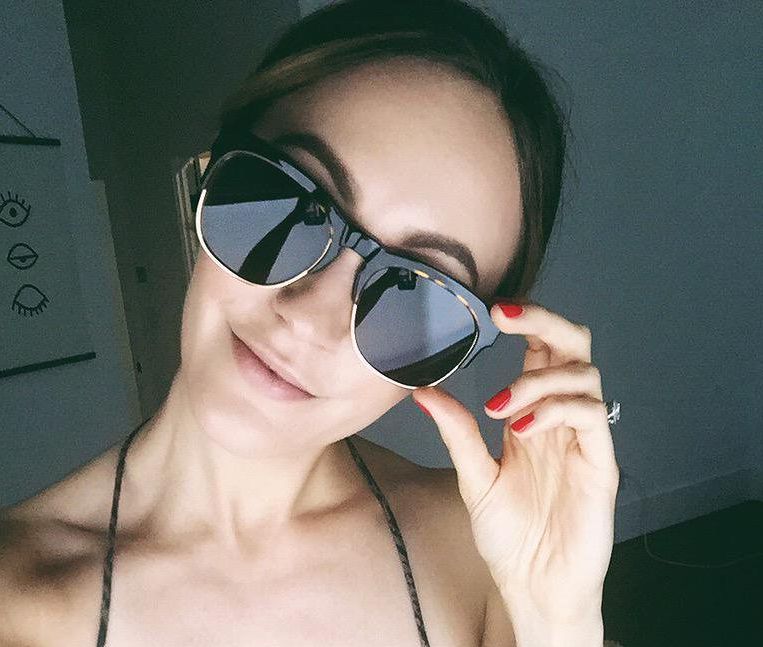 At long last, Sarah followed her dream and mastered her art to professionalism. Her flawless skin is a clear indicator of how well-versed she is in the field of beauty and treatment. Many people have mistaken her for a model, and even though she has no past history in the same, we speculate she will be involved in the long run.
She has gone ahead to promote her venture on various social media platforms such as LinkedIn, where she has described her qualifications and connected with other professionals. In addition, her Twitter handle has become a hub for cosmetics advice, where she answers questions and provides solutions to beauty enthusiasts.
After establishing her work in Los Angles, Sarah attained various accolades in her field and was granted a license to operate as a professional Esthetician. This means she can work as a personal make-up artist while still selling her skin care products and offering consultation services.
The fact that her husband is in contact with many people in the music and film industry means her career is bound to go up. She has truly managed to build a name for herself. Her net-worth is however not calculated but is approximated to be in millions. Her husband, on the other hand, has garnered millions of dollars from his music career.
She is a social media icon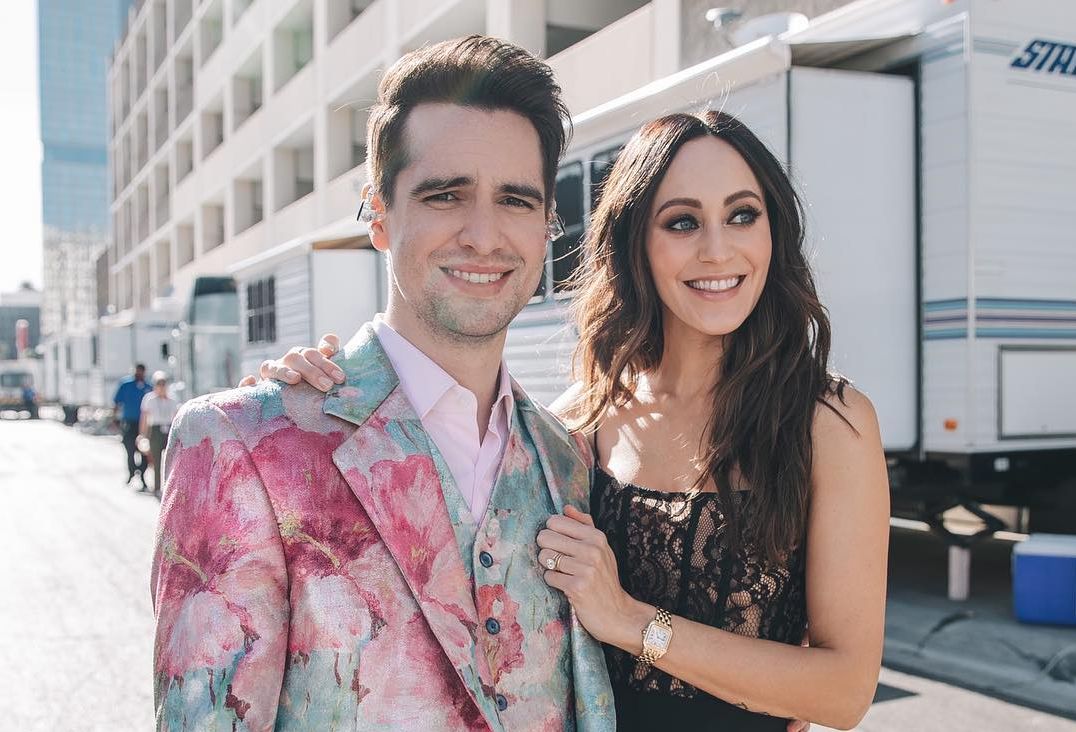 Due to her association with the Panic at the Disco lead singer, she has become a person of interest to many. Her career excellence and incredible ambitions have had their fair share of impact on her social life too.
Like most beauty pageants, she primarily advertises her products and services online. With a mind-boggling 800,000 followers on Instagram, she has a solid reputation and presents her beauty in an artistic way for all to admire. In spite of her growing fandom, she has less than 20 posts on the photo-oriented platform.
As mentioned earlier, she speaks her mind and gives tips on twitter, where she also has hundreds of thousands of followers. That's not all! Sarah has also subscribed to a video creation service called Vine, with a viewership of over 100,000 followers. Her creativity and unique body features in the videos have so far elevated her popularity, even making her feature in the Television series: The Good cops.
Compared to her husband, her social media influence is barely the tip of an iceberg. Brendon has over 4.4 million followers on Instagram, and has a lot of influence, especially when it comes to philanthropy work. Moreover, he is popularly known for making appearances in videos wearing crazy costumes. In general, she has been seen to promote healthy living as well as her husband's ventures.
She got married in 2013 but has no kids yet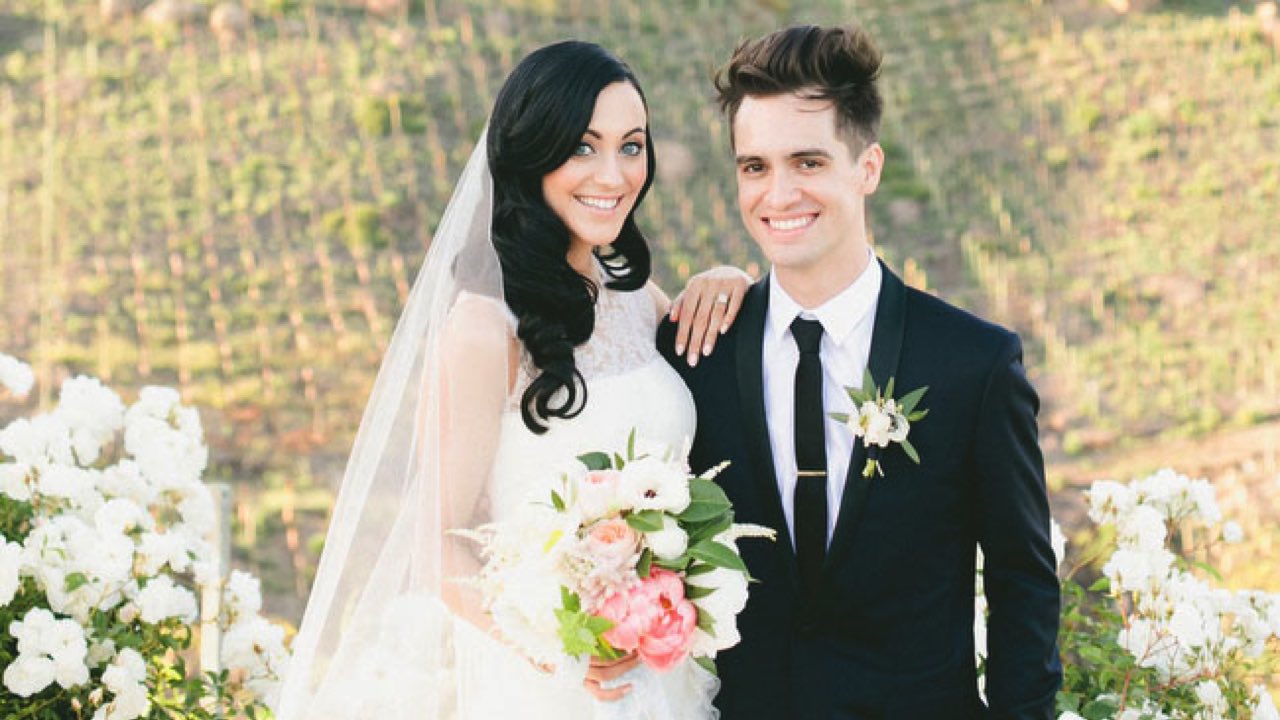 Sarah and Brendon's love story doesn't feel like the 'love at first sight' type, but it remains as unique as any other. The two were introduced through mutual friends back in 2010 after a Panic at the disco Musical tour concert.
Sarah, who was dating at the time, met her husband to be immediately after his performance. Since there was no chemistry between them, much didn't happen soon afterward. Credible sources even say they forgot each other.
8 months afterward, one of Sarah's friend from the popular band- Paramore re-introduced them. This time, Sarah was single, and Brendon fell in love with her almost immediately. Fast forward to 2011; she got engaged and later on getting married in 2013.
The wedding took place at a ranch (Sadderlock Ranch) in Malibu, California on the 27th of April 2013. The special event was organized by a professional wedding team known as Art is for lovers. Being one of the most romantic moments of their lives, Sarah presented her husband with a beautiful gift of a vintage dresser that can be used as a bar. Other than that, there were sweet slow dances between the two, and the guests couldn't help but admire them.
Shortly after their engagement, rumors surfaced about them expecting a baby, but Sarah was fast to discard the claims. In a previous interview, Brendon admitted they were flowing with the wave, and not planning to have babies anytime soon. However, he did hint that they wouldn't mind being parents in the future. All the same, they have two dogs whom they cherish.
She has been a big inspiration to the Panic at the Disco band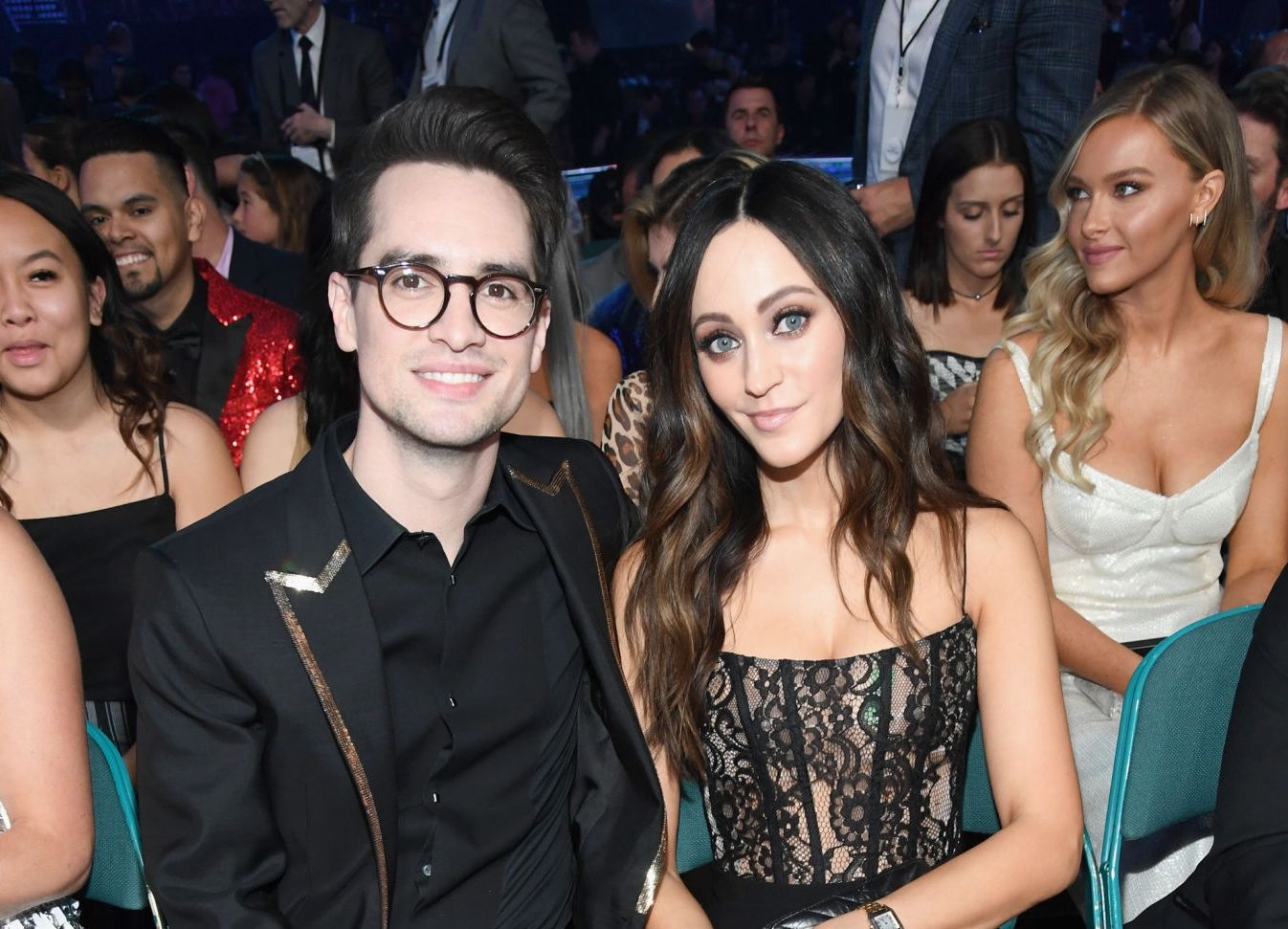 As a songwriter for many years, Brendon needed all the support he could get to keep him in the show business and Sarah seemed to be just the solution. She not only supported his songs but soon became the theme to some of his songs. A song like The end of all things exclusively revealed how Brendon felt after his wedding.
The two fell in love more every day, and soon enough, most of his songs were based on their lives. It was not before long when Panic at the Disco released two albums that were entirely based on Sarah Urie and her unconditional affection for Brendon. They were: Too weird to live, too rare to die and Death of a bachelor.
The lovely duo posts each other on their social media accounts, acknowledging what they feel and how much it has helped them grow. At one time, fans made disgraceful comments about her, but her husband came out strongly to defend her. This showed just how much the two are united.
During music events and celebrity occasions, Sarah and Brendon can always be spotted together, portraying a strong couple that has defied all odds.
She has incredible potential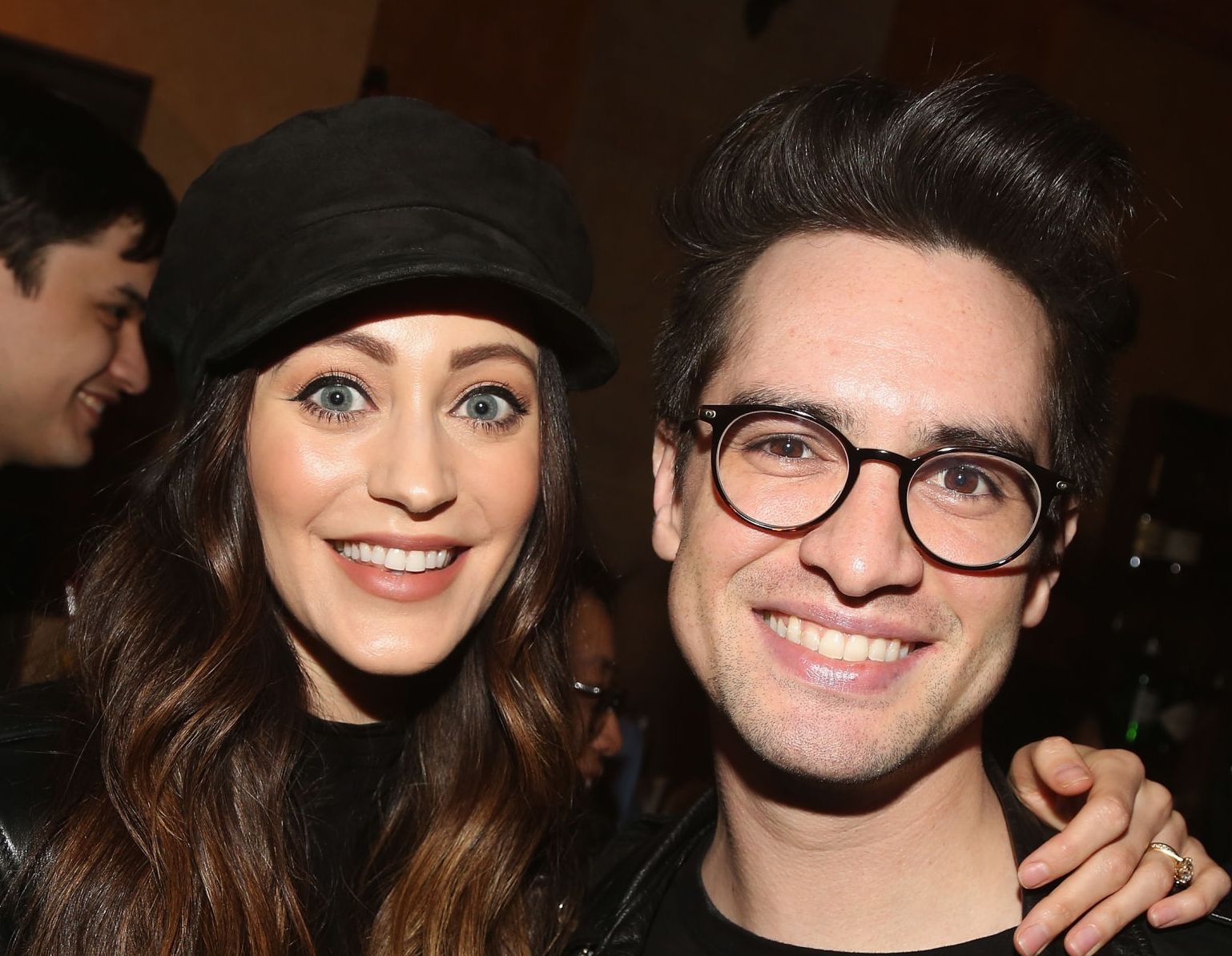 Throughout the years, Sarah has been known to be iron clad in her line of work and standby to her husband. Through Brendon, she has become known to many, and through his success, she will find more prosperity in her career.
Going by how past celebrity lives have turned out, we can say for a fact that Sarah's will be lifelong, with numerous achievements in store for her. Skin care enthusiasts in the market are on high demand because of their skill to retain the beauty and seemingly slow down time.
Mr. Urie has been known to be of multiple talents aside from singing but we wouldn't say the same for Sarah. She can take better pictures than her husband, but can never sing as well as he does. Both seem comfortable with not sharing some of their traits, and have been seen to reconstruct their relationship in difficult times.
We do believe better things are in store for her!
Also Read: The Untold Truth Of Stephen Colbert's Wife, Evelyn McGee
---