It is every woman's desire, no matter how successful she is in her career to meet that one guy who will not compete with her and who will offer her the support that is needed to complement her life. Some people are not so lucky to get that and end up in a competitive relationship for the rest of their lives while others are lucky to get their do or die guy. Amy Adams is one such lady. Her do or die husband Darren Le Gallo has supported her since they met and has made it clear to the world that they are not in a competition.
Amy Adams is one of the most successful female American actresses. She is also said to be one of the most highly paid actresses in the world. Known for taking up roles that are romantic and comic she has been nominated and won various awards.
In this piece, we will take a deep dive in the life of Darren Le Gallo and bring you up to speed with some of his untold truths.
They met in an acting class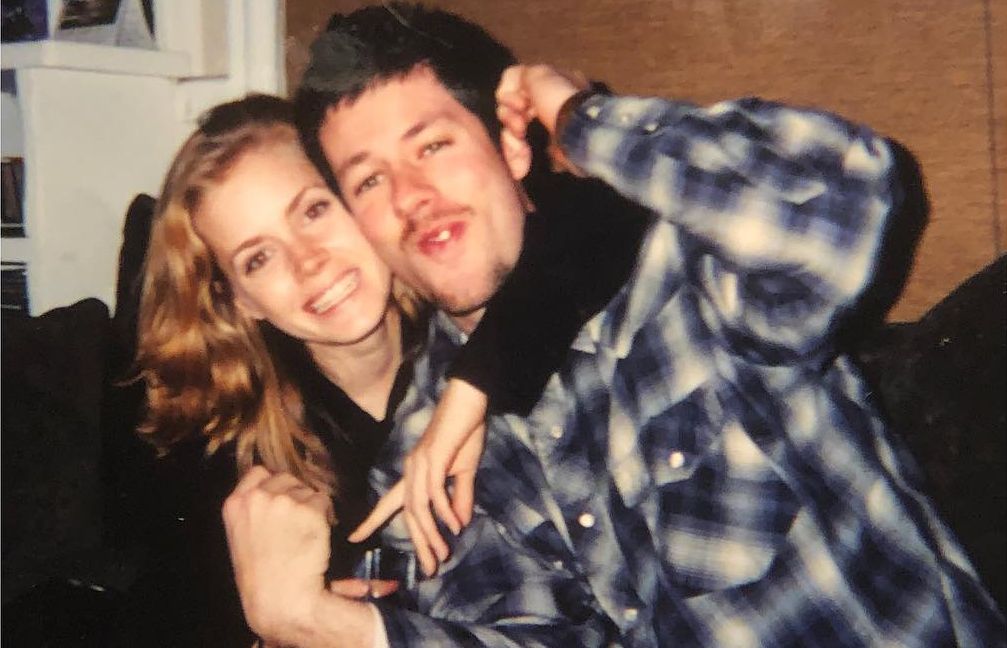 Just like most people who meet their better lives in their lines of duty, the couple met in an acting class in 2001. The timing was, however, not right since they were both dating other people.
Amy also confesses that although Darren was sweet, she didn't think he was boyfriend material and she thought he was a bit scared of her at the beginning. In an interview with Vanity Fair she is quoted to have said:
"I did scenes with him… and I liked him, and I thought he was really sweet, but he was not assertive enough… I was really focused on my classes…he was a little scared of me"
Being assertive must have been a really important quality for her and on top of her list – whether written down or in her mind – about the man she wanted as a boyfriend since it is what won her heart eventually.
When they acted together in a short film called Pennies, she confesses that she got to know him outside of class. The old adage of never judge a book by its cover! Right! You might just lose out on a good person by making assumptions. The way he asked her out left her with no choice but to say yes. She said in an interview:
"He demanded that we go out on a date. He said "I know you are getting over this (other) guy, but I am taking you out on Wednesday" …and I was like, "and so you are!"
He was assertive after all and was really not afraid of her. She must be so glad now that she said yes since they have been together since that first date in 2002.
They had a seven-year engagement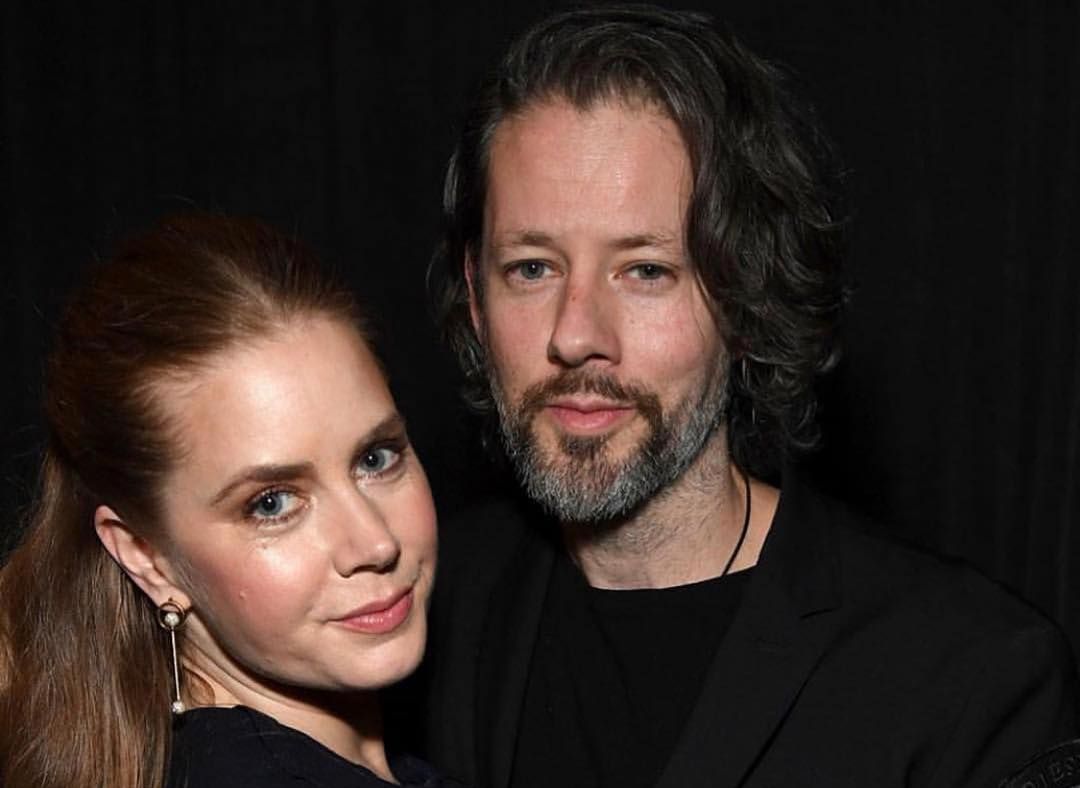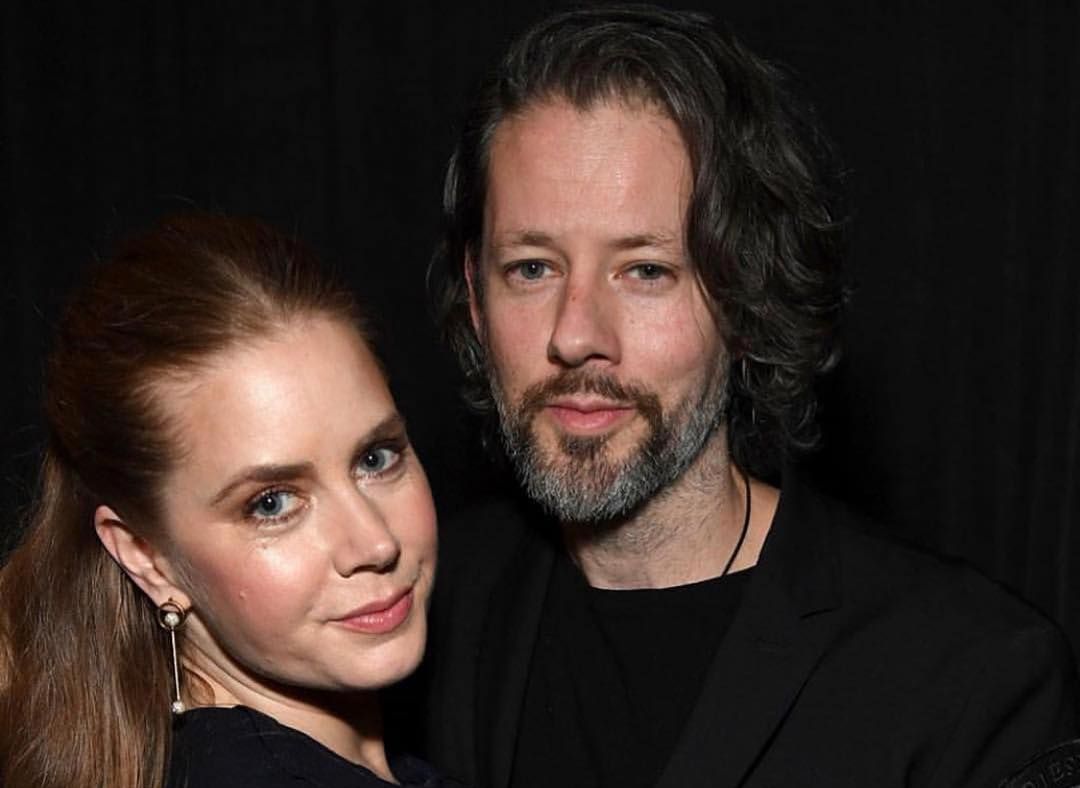 This couple has clearly demonstrated that true love is patient and if you have found the perfect partner, no matter how long it takes to get married if you are in love, then patience will eventually pay.
Having met when they were very young and when they were just starting on their careers, their career growth was bound to interfere with their relationship at some point as they were both growing. However, this growth did not break them but actually worked to rubber stamp their commitment to each other.
Amy's career had started rising, especially after the release of her movie Enchanted. On 5th of March 2006, she got her first Oscar nomination, and although she did not win, she appeared at the nomination with Darren and spent the night celebrating which was the beginning of her many nominations and awards and also her career growth.
In 2006 Darren popped the question despite knowing that she had become quite popular and she said yes. That was the beginning of a long engagement. It is interesting to note that most of her fans thought the couple got engaged because she was pregnant. She had to clear the air about that and let the world know that she did not say yes because of a pregnancy, but because they were in love. She is quoted to have said:
"No, I am not pregnant. I can confirm. I have been engaged for four months. I think we'd know!"
He has a degree in Art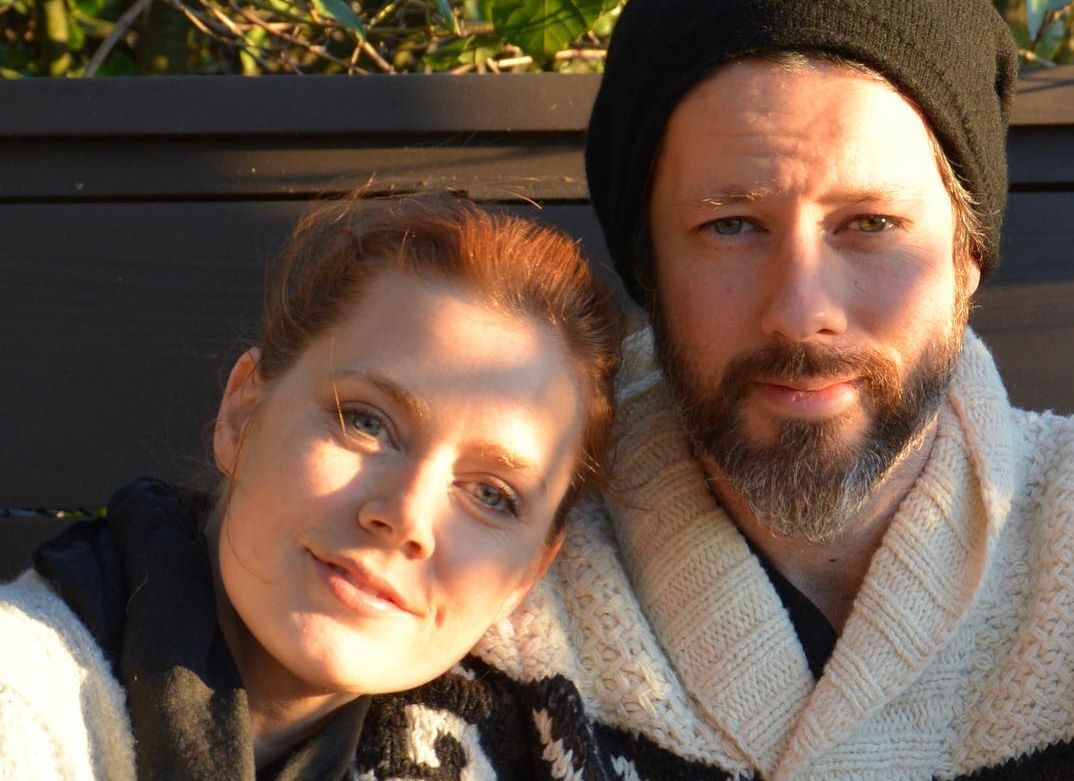 Although Darren has appeared in movies several times, his first love is art and painting. He was born in Germany in 1974. Not much is known about his upbringing and his family. He later moved to the USA and joined Abilene Christian University, in Texas where he graduated in 1996 with BA in painting.
His paintings are said to Delve into emotional and the subconscious mind. The "Trigg Ison Fine Art Museum" describes him and his paintings as "Somewhere between Surrealism and Expressionism Le Gallo finds his main influences. The exploration of the subconscious mind and the mysteries of dreams and the human psyche are the main themes within his work.".
His work is on display in most museums across America such as New York's Bold Hype Gallery and Trigg Ison Fine Art. He also shares a lot of his work on his Instagram page, and he has made his art as the focal point in all his social media pages where he describes himself using the phrase "I make Stuff." He concentrates mostly on murals and drawings, and if you are a lover of art, then you can also check out his work.
He has had acting roles
Although Darren may not be as popular as his wife as far as his acting career is concerned, he has been involved in movies and TV productions since 2001 when he joined acting classes.
His first movie was the HBO series Six Feet Under where he appeared in two episodes Knock Knock and The Feet. He has also starred in other films like First Monday which was a TV series where he had a small role in one episode. He also starred opposite his wife in Pennies. He got a major role in 2011 on the show Then we got Help.
Other movies and series he has been involved in include Brocken Kingdom, The Master, Lullaby, Living in your car and Cindy's New Boyfriend.
His primary focus has, however, been his art, which is what is bringing him fame as is evidenced on his social media pages.
He has supported his wife's career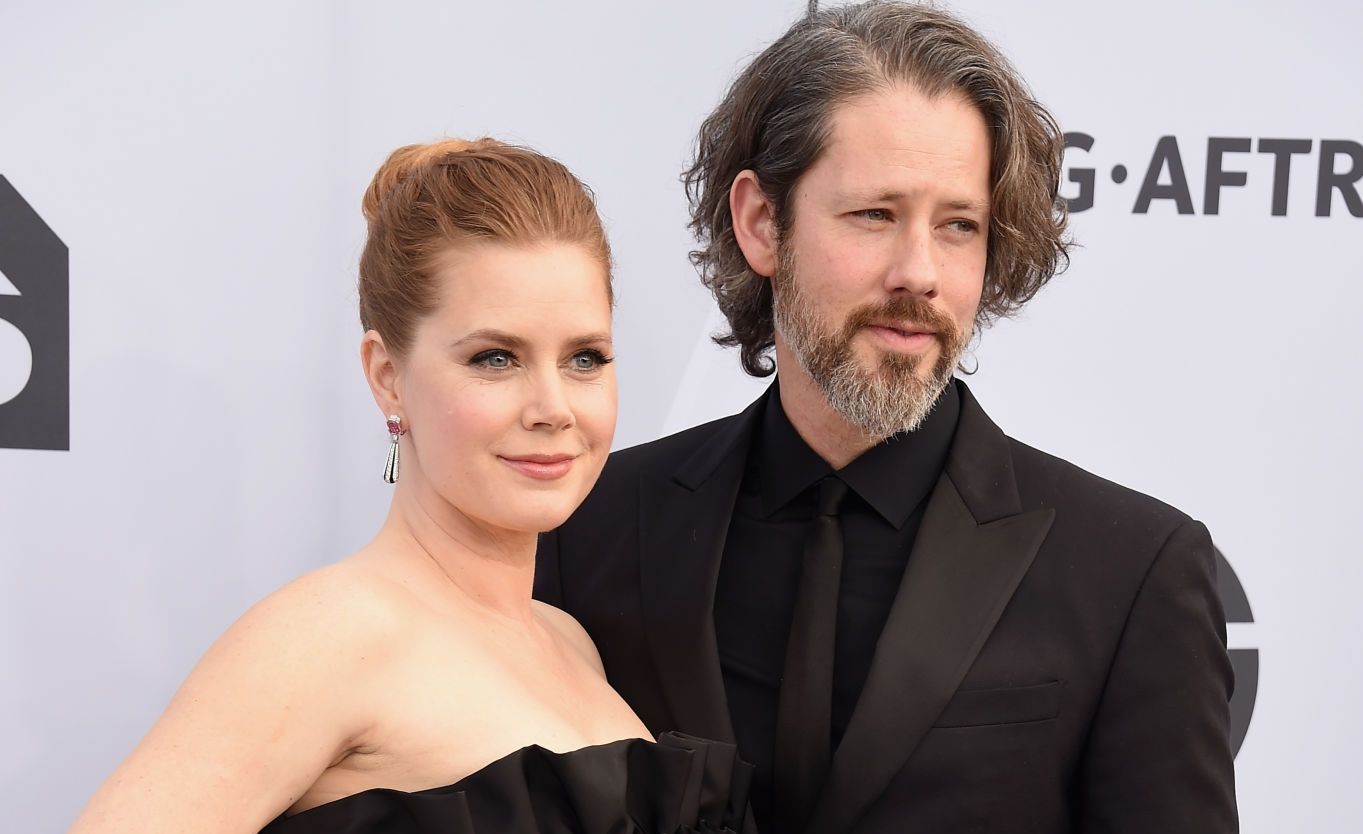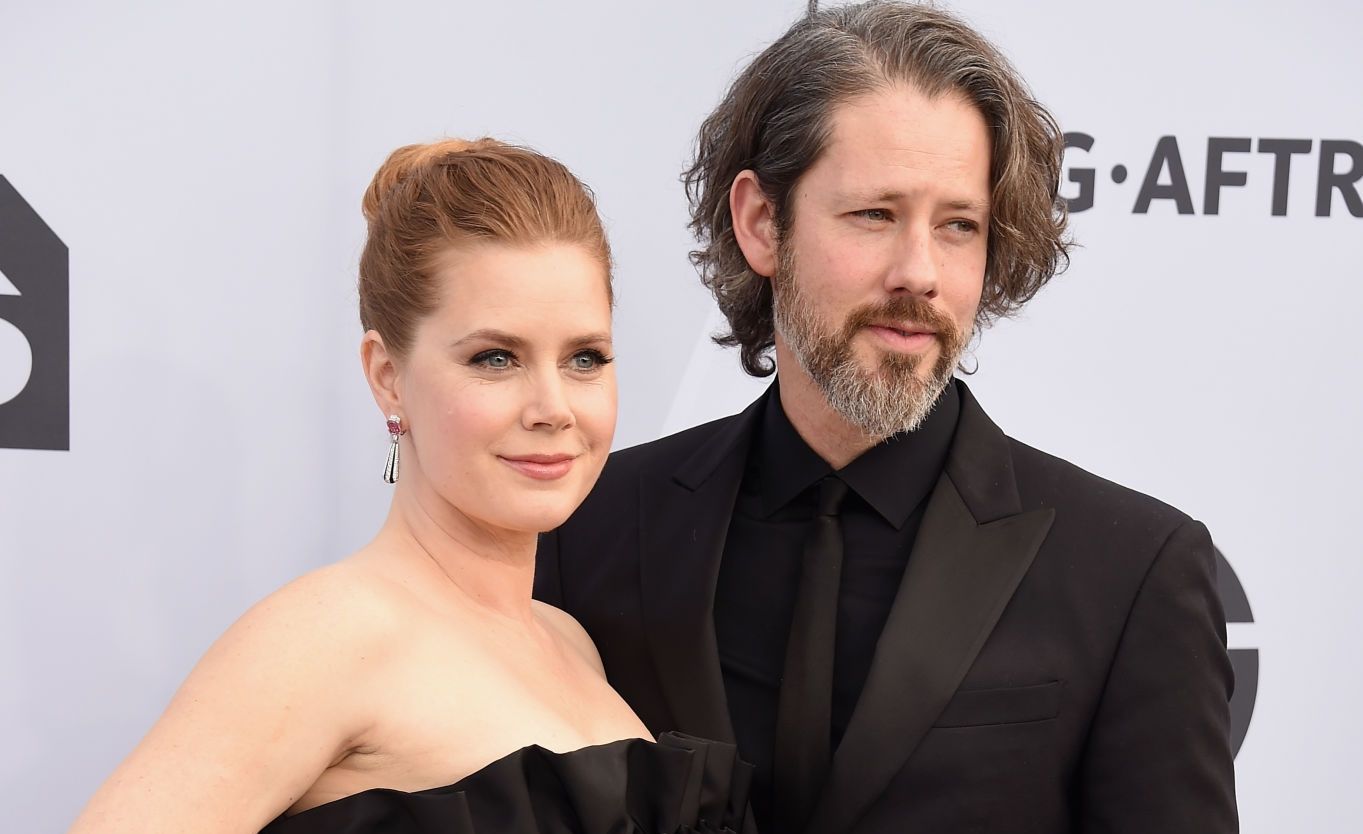 While their wives' success would intimate most men, Darren has given his wife unwavering support since the beginning of her career. Remember they started dating when she was still in class; therefore, he has been there through each growth, each nomination, each award offering his support.
He has made it clear to the world that she is his lady with some people even thinking he is overdoing it. While there are people complaining about this support, we can be sure one of them is not Amy as she is always quoted saying how grateful she is about his support. In an interview with The Guardian Amy is quoted to have said:
"he has sacrificed a lot, he travels with me and helps to keep the family together, and I really do appreciate that…my husband is an extremely competent caregiver."
Ladies, imagine having such unwavering support from your man until friends start noticing, that is who Darren is. One of their friends even confessed that he could not do what he does:
"…I couldn't do what you do, I really couldn't" and he was surprised and asked him "what, show up for your wife? That's really sad."
He has also not only supported Amy but has shown her on numerous occasions that he is not in competition with her and that her success does not bother him at all.
They got married after 13 years of dating – they have a daughter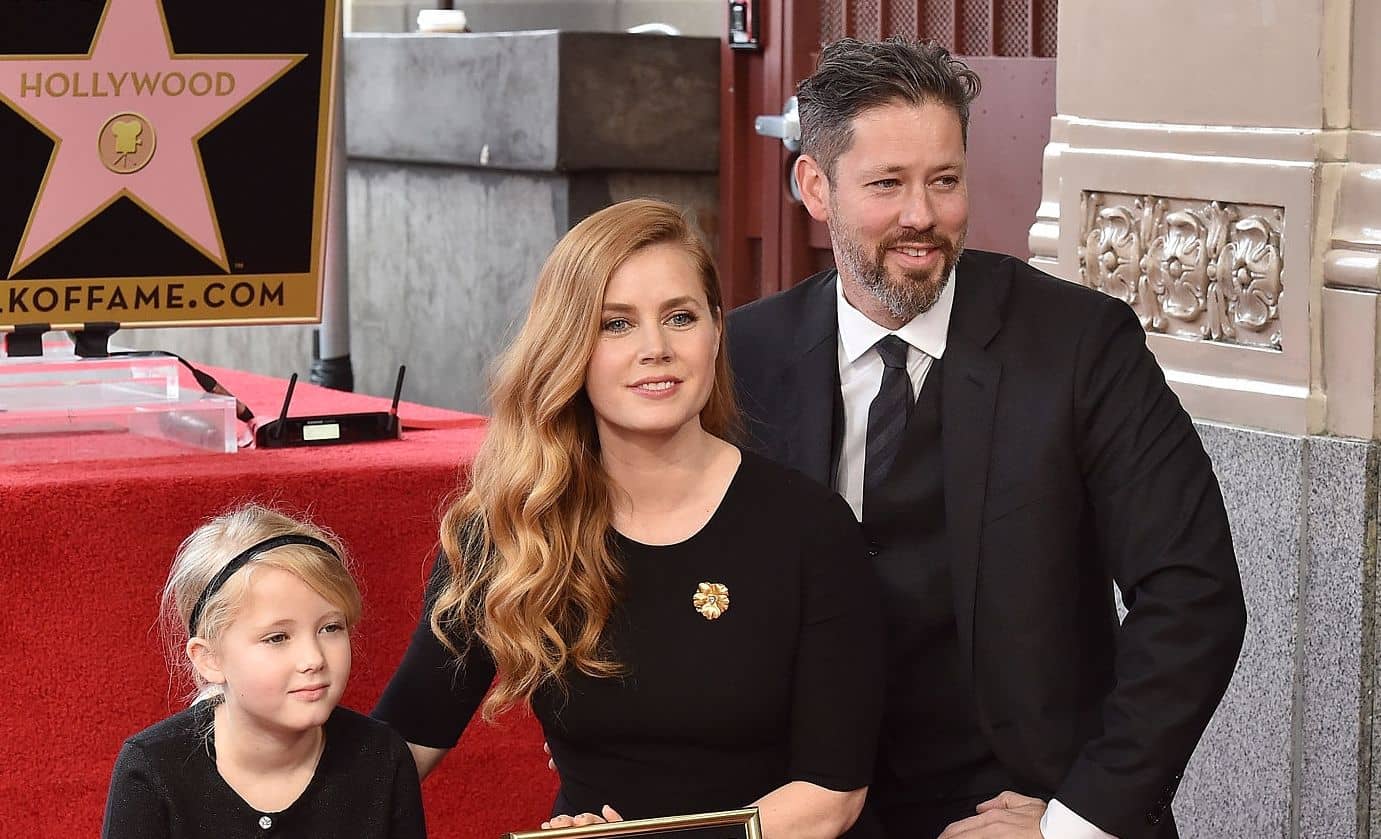 During their long engagement, and in the midst of their career growth, the couple welcomed their daughter Aviana Olea Le Gallo in 2010. Le Gallo adores his daughter and constantly shares pictures of her referring to her as the "the best gift." He also shares photos of his two important ladies and refers to them as "my two angels." How cute!
After their long engagement, the couple finally walked down the aisle on 2nd of May 2015. They wanted a very private and intimate ceremony with close friends and relatives, which is what they went for. Their wedding which was a top secret and with no photographs available was held in Santa Barbara at a close friend's house and the only thing we can confirm is that Amy wore a "Marchesa" gown.
Although it may have taken forever for them to walk down the aisle the two are still in love and this is evident with Le Gallo's every tweet referring to his wife as "my lovely lady" or "my better half."
Their relationship is evidence to the world that you reap what you sow and that hard work pays. To have that perfect relationship, even after meeting the right person, you have to be deliberate about putting in the effort required to be happy. Good luck to the couple.
Also Read: The Untold Truth Of Mike Sorrentino's Wife- Lauren Pesce
---