In Amy Adams' latest role in Netflix's The Woman in the Window, Amy's character has a dysfunctional relationship with her ex-husband. It doesn't help that she is convinced that she witnessed a murder outside the window. In real life, Amy's relationship with her better half is much more functional and infinitely more swoon-worthy.
Amy Adams' husband, Darren Le Gallo, enjoys sharing throwback photos of himself and Amy. He adorns the captions with hashtags like #mybetterhalf and #grateful. We can tell from Darren's Instagram page that he adores Amy Adams. Let's look at their relationship from acting class beginnings to a happy family of three.
Amy and her husband were attracted to each other when they first met but were both in relationships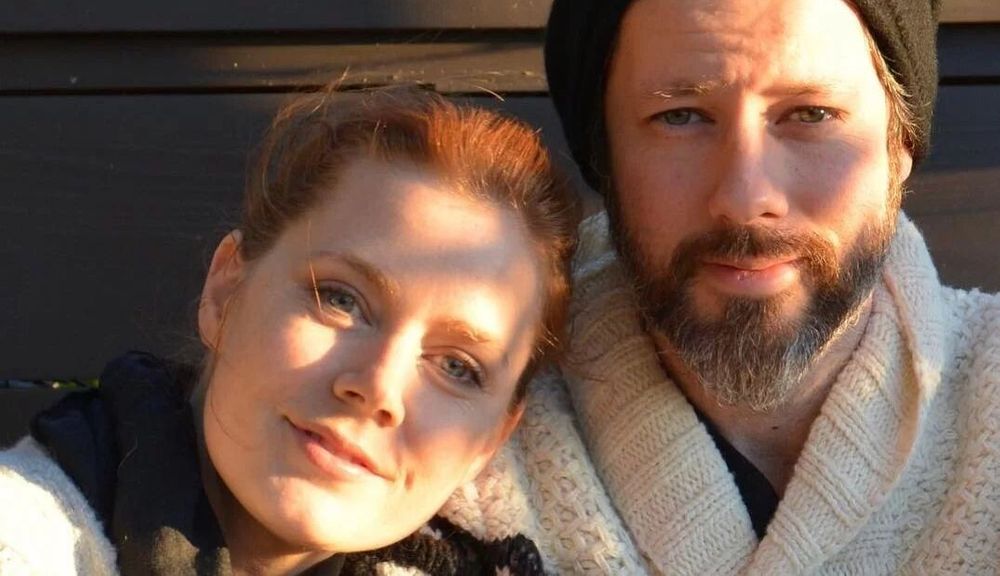 After an underwhelming start to her acting career, Amy felt that her acting skills needed polishing. She hired legendary coach Warner Loughlin, who was also training an aspiring young actor named Darren le Gallo.
Darren and Amy had an instant connection, but they were both in relationships. Adams liked Darren, but he was so sweet that she thought 'he wouldn't be assertive enough.'
"I had another boyfriend, and Darren was dating some girl," Amy told Vanity Fair. "I did scenes with him, and I liked him and thought he was really sweet. I was really focused on the classes – he was a little scared of me."
The couple met again on the set of the short film Pennies. "I got to know him outside of class," Amy said. "And I just found him to be such a genuine, caring person."
This time, Darren showed his assertiveness, and Amy obliged. "He demanded that we go out of a date," Amy described Darren's ballsy move. "He said, 'I know you're getting over this [other] guy, but I'm taking you out on Wednesday. And I was like, 'And so you are!'"
Adams and Darren were engaged for seven years before they got married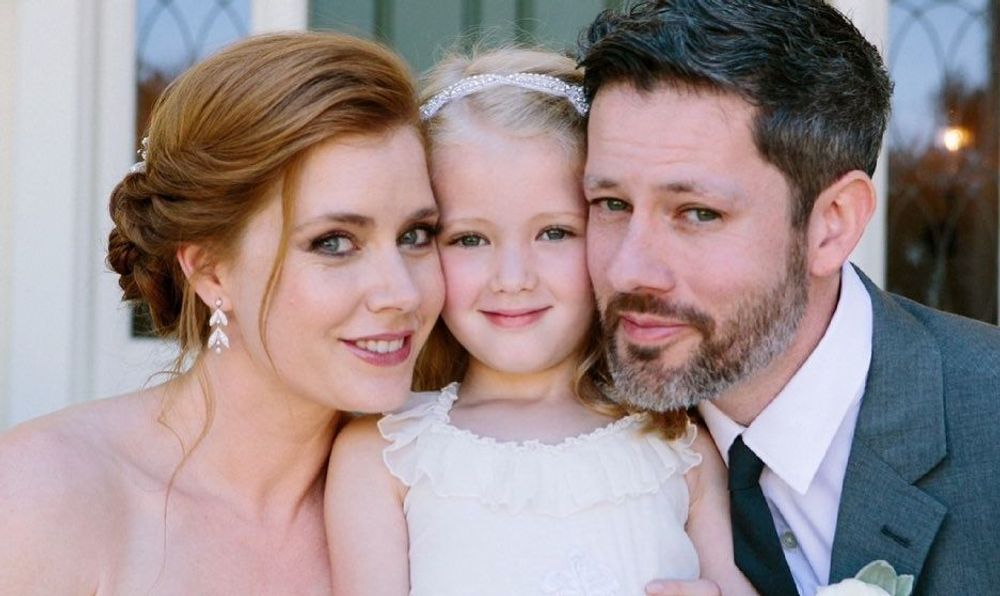 The couple chose the perfect event to make their first public appearance: the 2006 Oscar awards, which presented Amy with her first Oscar nomination for her star turn in Junebug. A couple of years later, Le Gallo proposed to Amy.
Amy kept the proposal details to herself but rushed to dispel rumors that she was pregnant. "No, I'm not pregnant," she told Vanity Fair. "I can confirm. I've been engaged for our months. I think we'd know."
The couple hadn't set a wedding date a year into the engagement: Amy's packed schedule hampered wedding plans. "I've been really busy, and I feel like a horrible fiancée that I haven't gotten swept up with the whole idea of a wedding, but I just haven't," Amy told Allure in 2009.
In contrast, Darren was eager and ready to get done with the wedding. "He wants to be married," Amy added. "He's sort of, you know, 'This is going to happen, right?' He understands I'm busy but he's ready."
The pair eventually married seven years after their engagement. The low-key, early May 2015 event was a very private affair; there are no photos of the nuptials in the public domain.
Amy wore a Marchesa gown, which she wouldn't wear on the red carpet. "I wanted it [the gown] to be so feminine," Amy told People. "I'll share a picture eventually, but I loved it so much. It was so pretty."
In an interview with The Times, Adam joked that she had no way out of the relationship now that she'd married Le Gallo before adding: "The truth is, I feel a stronger sense of family, a bigger sense of permanence, which is a nice thing for me."
The couple named their daughter Aviana after Adams' birthplace of Aviano, Italy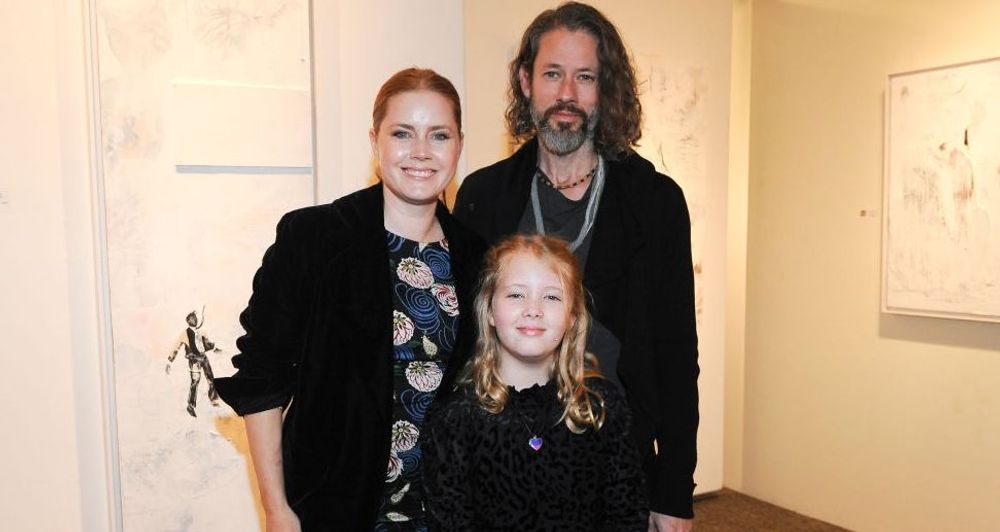 Amy and Darren welcomed their daughter Aviana Olea Le Gallo in May 2010. She made her first public appearance in 2017 as Amy got her star on the Hollywood Walk of Fame.
Aviana rarely appears on her parents' Instagram pages, but Darren and Adams posted pictures of Olea on her eleventh birthday. "Happy 11th birthday Aviana," Adams captioned her post. "You constantly amaze me with your humor, intelligence, and spirit. This day is a true celebration."
The couple chose the name Aviana in remembrance of Amy's birthplace of Aviano, Italy. "We had picked out a whole bunch of names as well and we had thrown around Aviana," Amy said on the Rachel Ray Show. "But, when she was born we just kept calling her, 'Avi, Avi, Avi.'"
Adams didn't go out of her way to lose the extra pounds she gained due to pregnancy. "Being pregnant finally helped me understand what my true relationship was with my body – meaning that I wasn't put on this earth to look good in a swimsuit," Adams said.
"I don't feel I've ever made my career on my rockin' bod." Adams has praised Darren's parenting skills, admitting that it is 'sexy' seeing him raise Aviana. "It's sexy to see him raising a girl and teaching her how a man should treat her in a lovely way," Adams told Marie Claire.
Aviana rebuffed Amy's attempts to get her to love dance. Amy is a trained ballerina, but Aviana is more inclined to music rather than dance.
Amy told Kelly Clarkson that she spent the quarantine period looking for ways to embarrass Aviana. She said that Aviana had gotten smarter at avoiding embarrassing moments:
"She's at that age, she's like 11, but going on like 18 or 45. Especially with being in Zoom school and all of the socially distancing, I've embarrassed her on accident. She gotten really fast at the mute and turning off the video now so it's really hard to embarrass her on purpose now, although I try."
Darren supported Amy's career by giving up acting and taking up art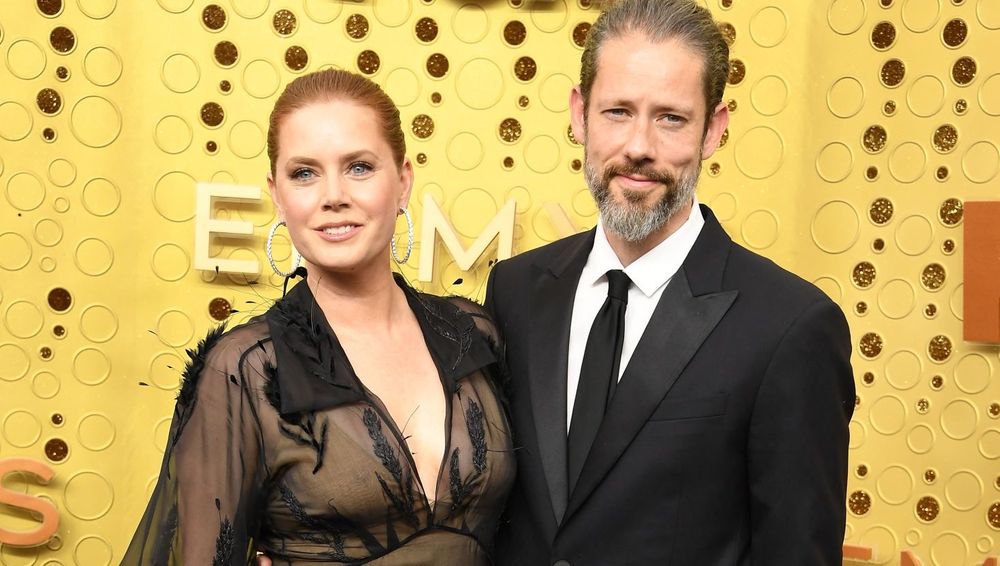 As Amy's career started to blossom in the late 2000s, she insisted that there was no competition between her and Darren. "He's not competitive with me," Amy told Vanity Fair. "He has a wonderful talent, and there aren't many people in the world who are like that, where he doesn't see my success is his failure."
Darren selflessly sacrificed his acting career to support Amy's – a fact that some struggle to understand. Amy talked to Vanity Fair about receiving this question: "You left your husband alone with a child?"
She offered the following reply: "Well, yeah. I know he's completely capable and lovely, and beautiful, and offers something I could never hope to offer just in the nature of his being."
Amy later told The Guardian that a friend told Darren they couldn't do what Darren does for his wife and daughter. "That's really sad," Adams said. She proceeded to praise Darren's sacrifice:
"He has sacrificed a lot. But he travels with me and helps to keep the family together, and I really do appreciate that. But I don't value it because he's a man doing it, I value it because he's my partner. My husband is an extremely competent caregiver."
Darren left acting and fell back on his first love: painting. He earned a B.A. in painting from Texas' Abilene Christian University in 1996 and posts his impressive collection of paintings on Instagram.
Le Gallo doesn't have to sacrifice as much these days as Amy's main priority is her family. "I'm having such a beautiful time with my husband and our daughter that any project I choose has to be one that I truly feel compelled to do," Adams told Little London.
In many ways, Le Gallo and Adams are a perfect match. She told Allure: "Once you have a great man in your life, it allows you – at least for me – to look at yourself and grow as an individual. If I had known I was going to find this, my early 20s would have been completely different."
---