Ali Wong is an American comedian and actor who rose to fame after her first Netflix special Baby Cobra. The special was filmed when she was pregnant with her first child in September 2015. Her second Netflix special, Hard Knock Wife, was shot in September 2017 when she was pregnant with her second child.
Wong delivered exceptional performances, and she is now considered one of the best comedians. She looks up to comedians such as Chris Rock and Dave Chappelle, and she is sure to become as successful as her idols if she maintains her upward trajectory. Like most comedians, Wong bases some of her jokes on her marriage and her family life. Ali's husband, Justin Hakuta, is hugely supportive of his wife's career.
This piece will look at Justin's career, his marriage to Wong, the couple's children, Justin and Wong's experiences with drugs, and his role in Wong's comedy.
He followed his father's footsteps into business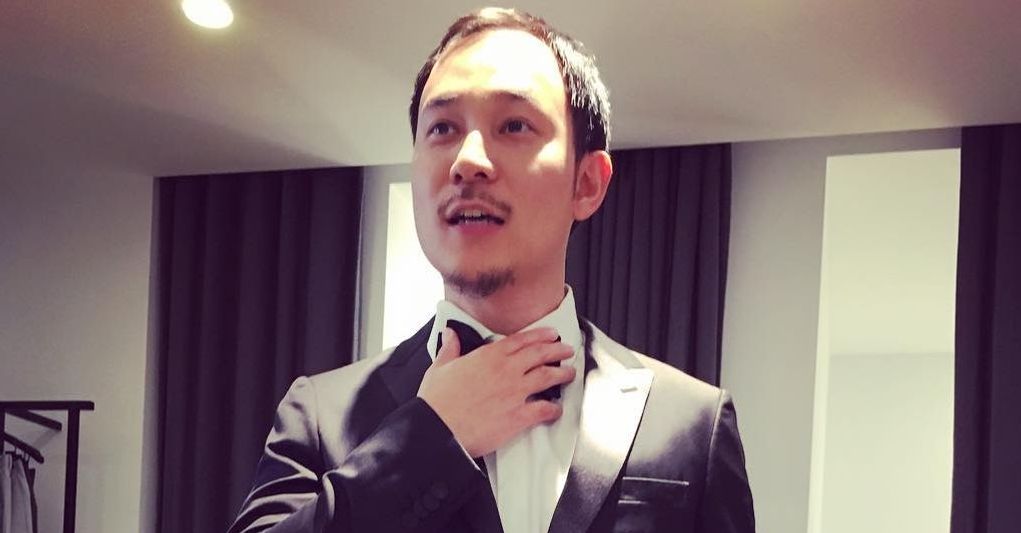 Justin Hakuta is half Japanese and half Filipino, and son of business guru and TV personality Ken Hakuta. Ken made a fortune in the '80s when he created the toy Wacky Wall Walker. The sticky octopus-shaped toy could walk down walls. Hakuta was born at the height of his father's success on 18th October 1982.
He went to Sidwell Friends School in D.C before studying in Mexico at Tecnologico de Monterrey from 2002 to 2003. Justin then joined Carnegie Mellon University and graduated with a B.S. in Decision Science. Like his father, Justin went to Harvard Business School and received an MBA.
After graduation, Justin launched YogaStart, and online resource for Yoga services, and worked with Health companies such as Honest Tea and Seventh Generation. He also started organizations such as All Day Buffet and The Human Trafficking Project. Justin also worked as Vice President of GoodRx from January 2017 to February 2019.
Justin and Ali met at a wedding reception in 2010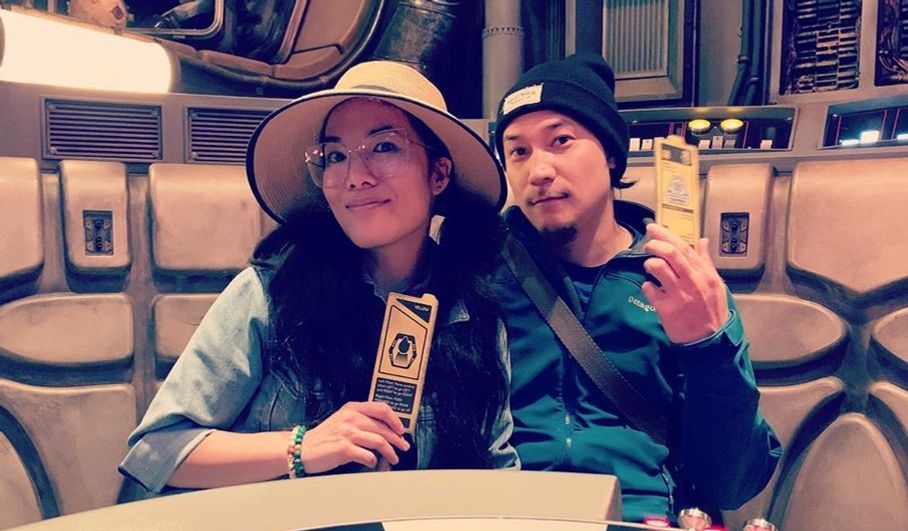 Justin and Ali met at a wedding reception, and she was instantly impressed with him. She stated the following about the moment she met Justin:
"So I was like, 'All right, Ali, you gotta make this dude believe that your body is a secret garden. When really it's a public park that has hosted many reggae fests, and has accidentally let… (Wong mentally counted) two homeless people inside. I thought they were hipsters."
Justin fell for Wong after he attended one of her comedy shows. Ali revealed in Baby Cobra that she was impressed by the fact that Justin was at Harvard Business School. The couple took it slow at the beginning of the relationship, and they didn't kiss until the fifth date. Wong also revealed that she helped Justin clear his student debt. She said:
"I discovered that my beautiful, Harvard-educated husband was $70,000 in debt. And me, with my hard-earned money, paid it all off. So, as it turns out, he's the one who trapped me. How did he do it? How did he bamboozle me? Oh! Maybe because he went to Harvard Business School, the epicenter of white-collar crime."
Justin's parents made Wong sign a prenup before Justin and Wong got married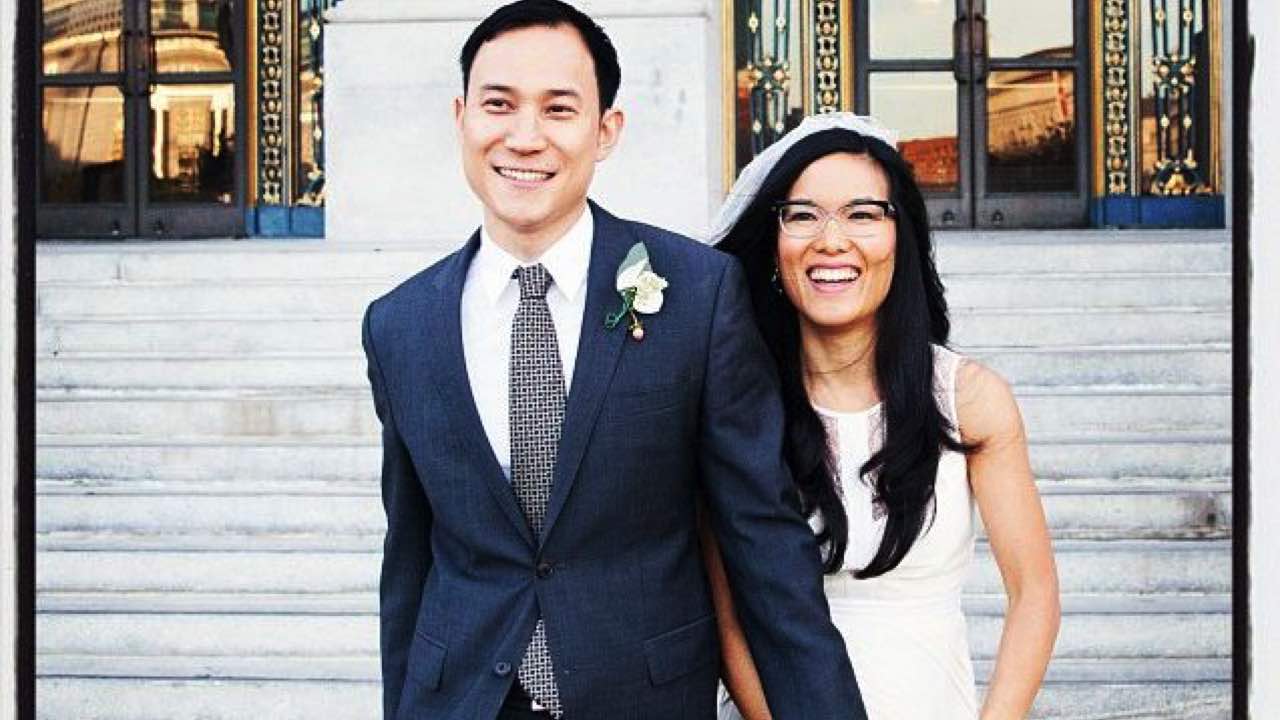 Justin and Wong got married in 2014, but before the ceremony, Wong had to sign a prenup. At the time of the marriage, Wong wasn't as successful as she is now, and Justin was making more money than she was. It prompted Justin's parents to ask her to sign a prenup. She was scared about signing the document, but she says that it helped her career. Ali wrote in the book Dear Girls: Intimate Tales, Untold Secrets and Advice for Living Your Best Life:
"I was very motivated to makes my own money because I signed a document specifically outlining how much I couldn't depend on my husband. My father always praised 'the gift of fear,' and that prenup scared the shit out of me. In the end, being forced to sign that prenup was one of the greatest things that ever happened to me and my career."
The couple is blessed with two kids, Mari and Nikki. Wong and Justin named Mari after one of Wong's idols, Mari Kondo. Justin and his family usually travel together when Ali is on tour. The couple has been married for a long time now, and one of the ways they maintain their strong relationship is through therapy. Wong told Time:
"I don't see how for us we could not go to couple's therapy within the first two years of having kids. For us it's been really important, and for other people, if you don't go to couple's therapy I hope you have great communication skills. You never know what's going on in other people's relationships."
He vets Wong's jokes before she tells them on stage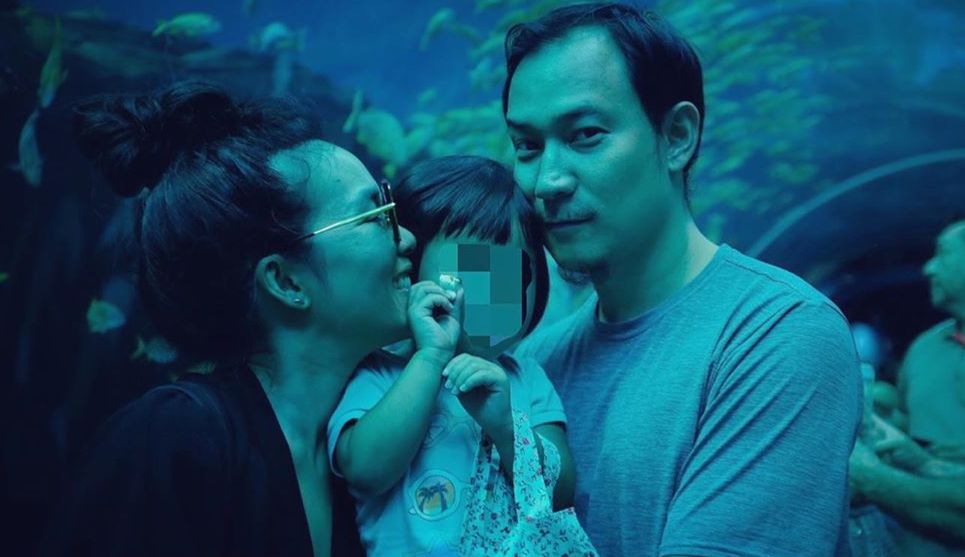 Wong tells some pretty awesome jokes, but before she tells them, they have to be approved by Justin. She talked to Health Magazine about why she lets Justin approve her jokes:
"It's not so much about subject choice; it's about word choice. So no topics is off-limits – it just depends on if I can make it funny. I would love to talk about politics, but I've never been able to craft my thoughts into jokes rather than just anger.
Wong also tells jokes about her marriage and her family. She thinks that it is crucial to let Justin hear these jokes so he can decide whether he is comfortable with them. Wong told The New York Times that she wouldn't lose her marriage because of a cool joke:
"He's an Asian unicorn; there's nobody like him. I have to run jokes by him or I lose my marriage. That's not worth a cool joke."
Justin and Wong have done drugs to deal with difficult situations in life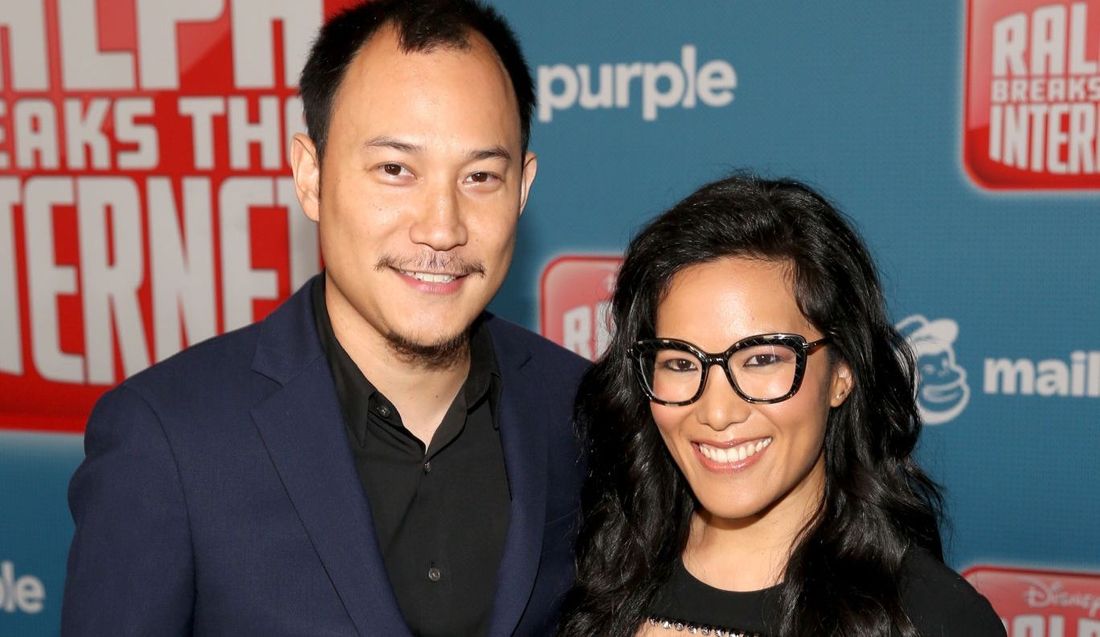 Justin and Wong have faced some tough times, and they have gone through some of them by doing drugs. Wong wrote in her book that she and Justin traveled to Mexico to try a hallucinogen called Ayahuasca. Ali wrote in her book that a double of herself appeared and;
"We rolled together and laughed, our lips moving around each other's necks, biting each other's double-pierced earlobes, touching each other, and complimenting each other's features (which yes, were all just my features)."
Justin and Wong did drugs again after she suffered a miscarriage, and this time it was mushrooms. It was a difficult time for Wong, and she is glad that her husband stood beside her through the ordeal. She told The Guardian:
"I remember I worried what my in-laws would think, which is so crazy. I thought they'd think their son had married a terrible person. Also, because I made the mistake of telling people as soon as I got pregnant, I then had to tell them the bad news and then felt like I was burdening them."
---