If you thought you had seen it all in comedy, then you have not met Alex Wong! Despite having Asian roots, she was born and raised in the United States, where she defied all odds and became the master of her own game.
She is famous for her roles in stand-up comedy specials such as Hard Knock Wife, and Baby Cobra. However, most of her acclamation came in after her spectacular performance in the Television hit series- the American Housewives.
In addition to being a comedian, she also has a gift in writing, which has seen her working with some of the big names in the film industry. One of her most notable works include the first few seasons of Fresh off the boat and Always be my maybe, which she wrote and had her first leading role.
Though her career and reputation is not as big as icons such as Amy Schumer, she still has a lot of eyes on her, more so her love life. Justin Hakuta is the man behind the great Ali Wong. He stole her heart completely and has managed to make her a better person over the years.
Amidst the speculation and wonder, we have provided some of the untold truths about this lucky man, with an aim to understand the scope of their love among other endeavors. Read on!
He is from a mixed-race family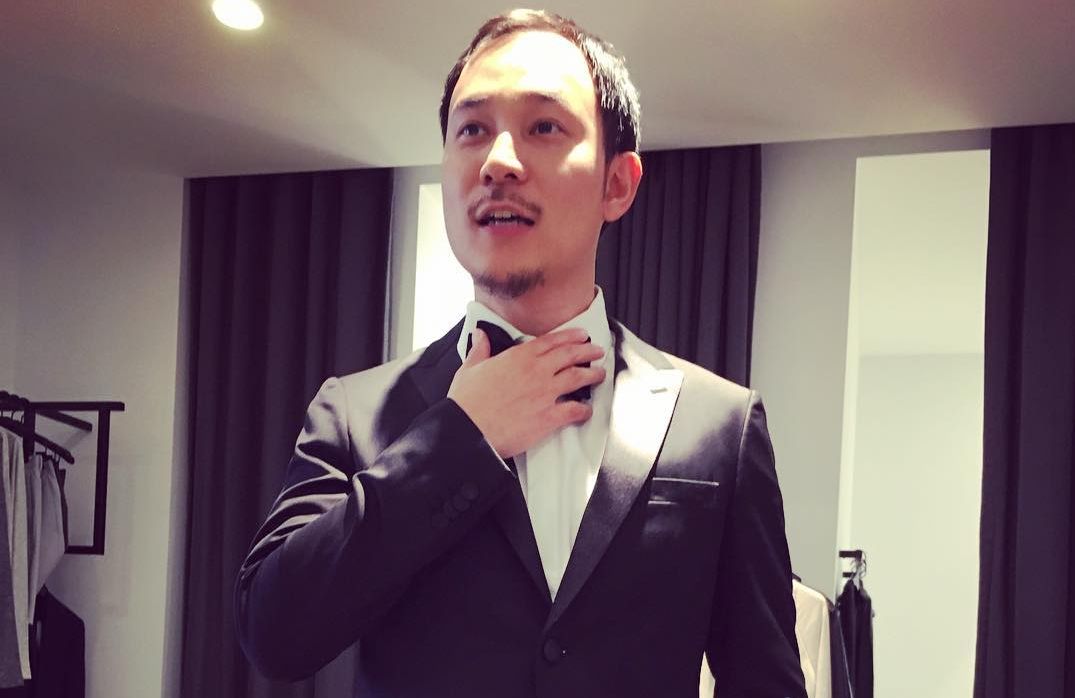 People have often found it difficult believing that Wong and her husband are completely American. However, the comedian has some Vietnamese genes mainly because of her mother who immigrated into the US in the '60s.
On the other hand, Hakuta was born and raised in the States though he is of Filipino-Japanese descent. Though from mixed-races, the couple has worked themselves off, to acquire a superior lifestyle.
Justin was born on 18th October 1981, in Los Angeles (California) to two amazing parents. Not much is revealed about his childhood life, but we speculate it was interesting; especially with two brothers by his side- Kenzo and Aki Hakuta.
Ever since he was young, Justin had a passion for education and was motivated by some of the '80's success giants. His wife also grew up in California (San Francisco), but the two never crossed paths until 2010. As far as childhood is concerned, they both came from humble backgrounds, and have truly over-achieved and touched numerous lives.
He is the son of a popular Television personality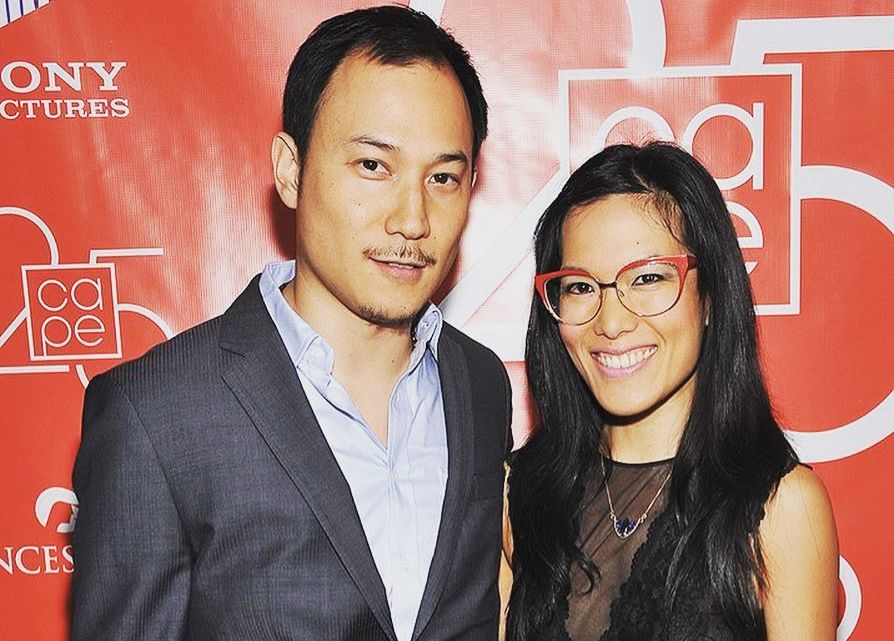 If you took into account much of what was happening in the film industry back in the 1980s, then you must have heard of Dr. Fad from the Dr. Fad show. His real name is Ken Hakuta is Justin's father. He was one of the greatest entertainers of that time and gradually gained recognition all over America. Indeed, Justin is not new to fame and popularity; fist his father, and now his wife.
It seems like Ken's daughter-in-law(Wong), took after him more than his own son did. Being an intellectual and education enthusiast, Justin never regarded the show business as much as his dad, even though he did appear in some of his shows.
Growing up was therefore fun for Justin, as he saw his dad on TV hosting kids' science and invention shows. The brains truly run in the family. Not much is known about Hakuta's brothers or what they pursue in life, but they also reside in the United States.
The Wacky Wall Walker, a toy Mr. Ken Hakuta helped popularize brought him to the spotlight, consequently improving his recognition, dignity and family name. Similarly, Justin has managed to make a name for himself as we shall see:
He is a business mastermind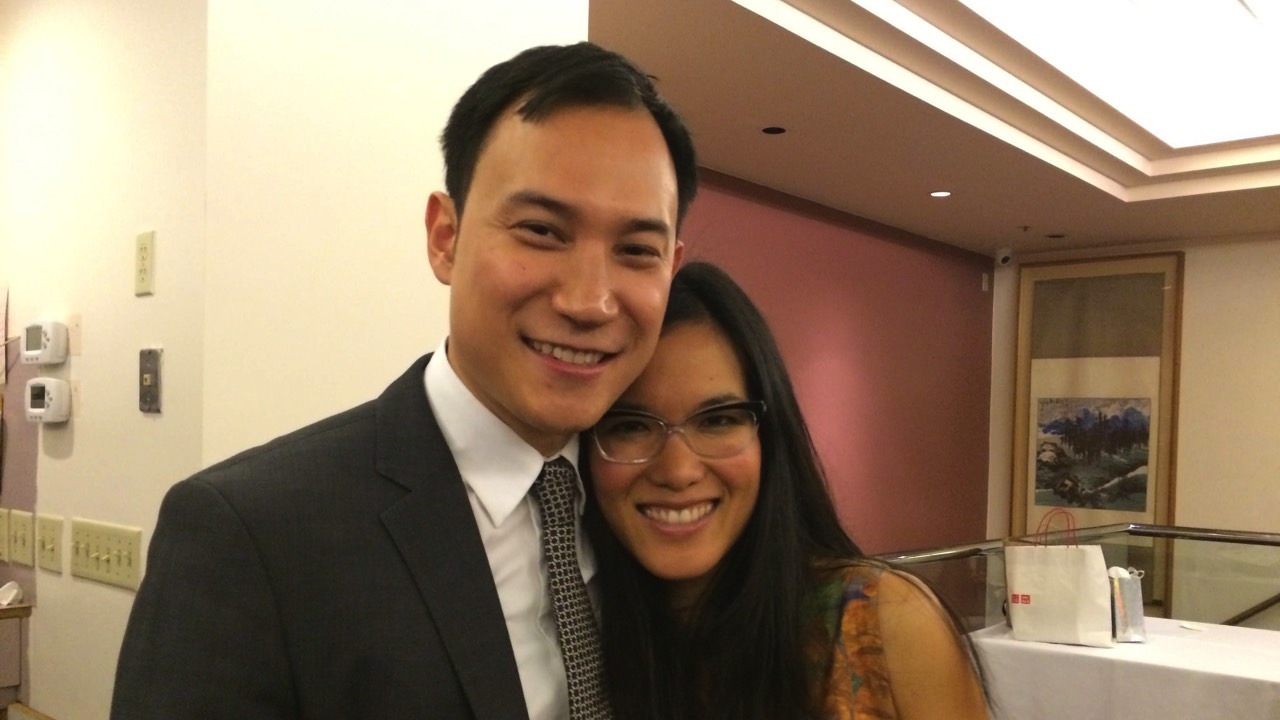 After realizing that he didn't have the entertainment gift in him, Justin focused on sharpening his wits; and what better way to do this than pursuing academic excellence? Growing up, he was widely known as a smart kid, and luckily, he never compromised his education for anything.
Here is how Justin became a marketing mastermind: Not only did he have to travel halfway across America to get quality education, but had to work hard to maintain his status and position in the school.
Proving to have a knack in business, he further studied in Mexico (2003) and the Carnegie Mellon University where he graduated with a Bachelor of Science. But that was not enough for someone as visionary as Hakuta. He remained valiant and took an MBA as his post-graduate course in the highly-praised Harvard University- school of business.
With all these academic milestones, he has easily worked with numerous organizations as a product manager, sales analyst, marketing associate and currently the vice president of a global corporation- GoodRx: Which is estimated to be worth hundreds of millions of dollars.
In a way, Justin took after his father's inventive nature, by starting his own Yoga Wellness center; YogaStart. In recent years, he has been linked to promoting healthy living, partly because his wife also practices meditation and yoga. The couple has a quiet shed in their home, filled with ambient paintings, to stimulate meditation.
At 40 years, there is so much Justin can still do as far as business is concerned.
He has played a major role in Wong's career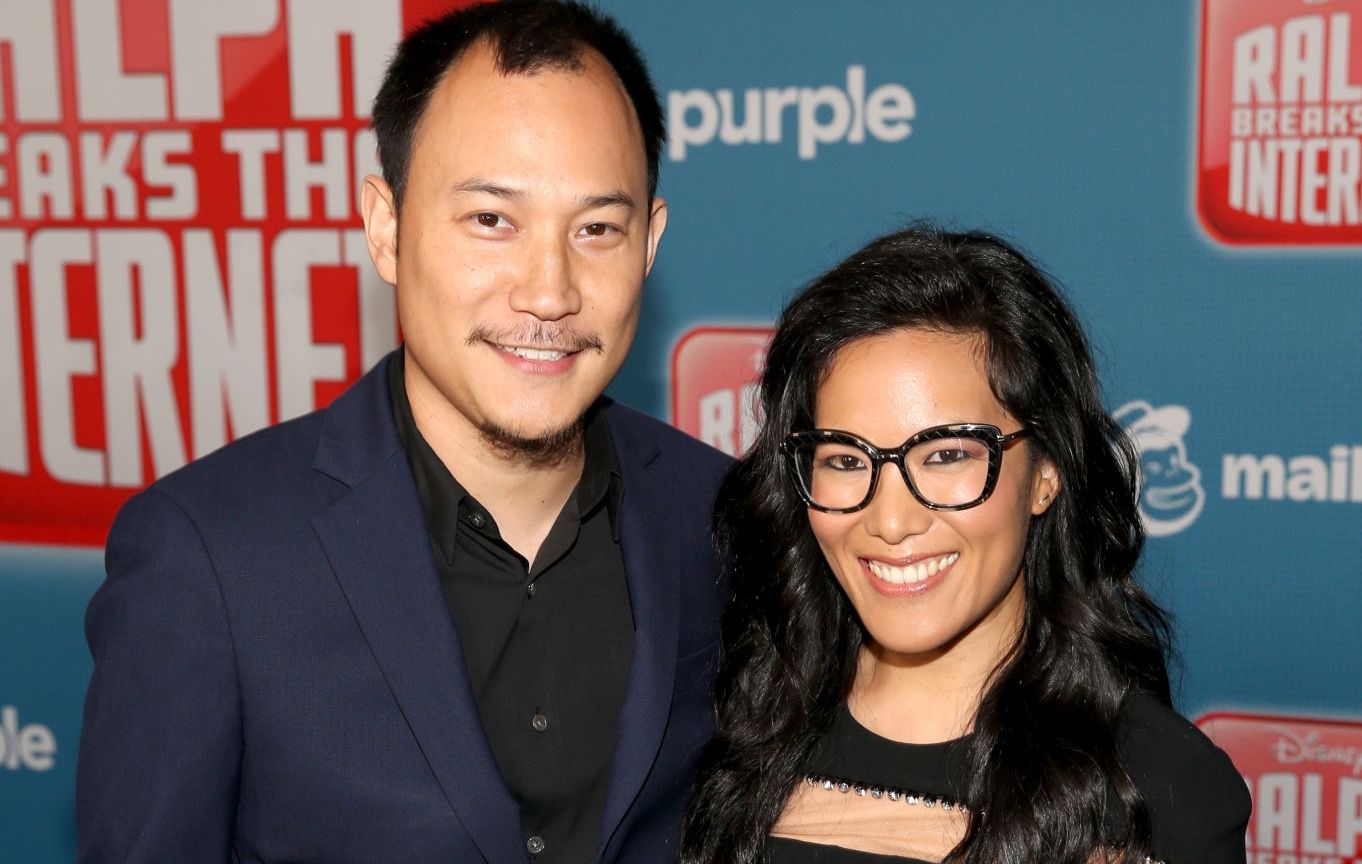 Ali Wong's stand-ups have become more popular, notably becoming one of the few consistent comedians of our time. Before dating, Justin attended almost all Wong's shows while she was still an upcoming comedian, and gave her all the support she could ever ask for.
Through good times and bad, they have supported each other, hence becoming a power couple and an example to many. Wong has stated time and again, how much she enjoys citing her husband during her shows. Justin, who has a fun-loving personality, doesn't mind taking the hits during her wife's shows. This is one of the things that brought him into the spotlight.
Nonetheless, the humorous comedian has to seek approval from her husband first, and if he feels uncomfortable about it, Wong doesn't hesitate to drop it.
During a previous interview, she admitted how much easier it is, to find a substitute joke than a new husband. This is how much they respect each other. Needless to say, they are private and choose to tell people only the things that matter. In a world where people fall apart drastically, nothing beats this unconditional love and support!
He is blessed with two daughters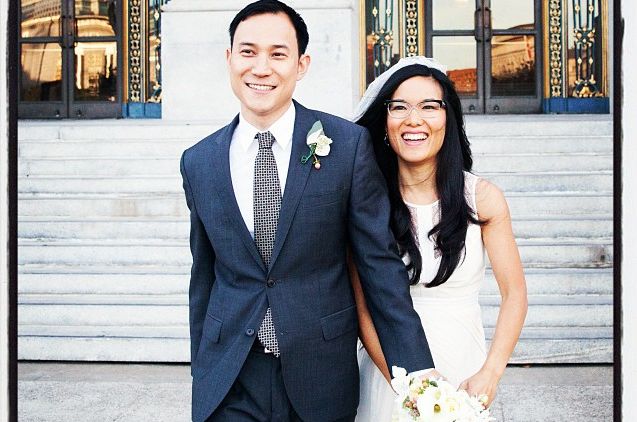 Justin and Wong met while they were both rising in their respective careers, at a mutual friend's wedding in 2010. From the moment their eyes locked, they both shared strong feelings for each other. Without letting any chance go to waste, they started going out on dates. Additionally, Justin watching Ali's performances, and she motivated him in his business venture.
At the time, Wong described how much she perceived Justin to be a great catch and had intended to trap her using her humorous charms. In the end, she was the one who ended up falling for his charms first.
Despite being an intelligent Harvard graduate, Justin had some debts and had a low paying job at the moment. Fortunately, Wong paid off the debt in full, not because she had the ability to, but because of the great love the two shared. Soon afterward, they started dating and eventually held a colorful wedding in November 2014.
To add icing to the cake, the couple were blessed with their first daughter in 2015, and was named after Wong's icon and celebrated Japanese writer- Marie Kondo. Three years later (2018) in January, they welcomed their second daughter- whose details have not been revealed to the public.
The family of four is bound to expand since the lovely couple is still young and have the capability to raise another child. On the whole, they love their daughters and try showing them off to the public as often as possible. This is a clear indicator of how solid their relationship is.
He tries maintaining a vibrant social life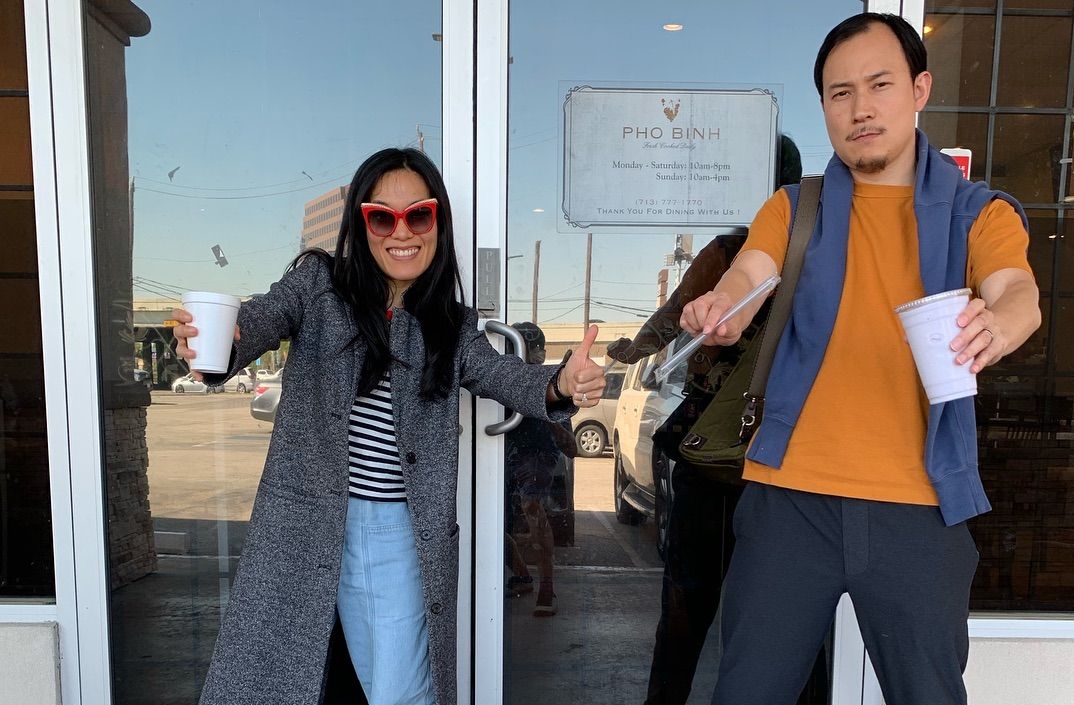 As a professional, Justin's main social media interaction revolves around LinkedIn, where he has created a reputable profile and linked with thousands of other professionals all around the world. On other platforms such as Instagram, he maintains a modest social life by posting family pictures, though he has been dormant on Twitter and Facebook.
Over time, he has gained followers because of his wife's popularity and has experienced some business exposure through the same. Wong, has an incomparable social status, mainly because of her active role in the film industry. She has over million followers on Instagram, where she shares most of her happy moments with family, friends, and most importantly, her husband Justin.
She has constantly praised her husband's looks, and acknowledged how lucky she is to have such beautiful kids. In a word, the couple is fun, outgoing, and inspiring to anyone who comes along their way.
Greater things are ahead of Justin
Coming from nothing to something, Justin has exercised humility, perseverance, and patience. With a strong woman by his side, he has created an impression like no other, leaving young people with a good example to emulate.
We are convinced beyond any reasonable doubt, that he will continue using his brilliant innovative mind to come up with new ventures.
There is definitely much more to witness from the over-achieving business icon!
Also Read: The Untold Truth Of Jack Black's Wife, Tanya Haden
---