Over the years, many comedians have graced the film industry. Some extremely hilarious, some satirical and others a little too sarcastic; but not many have been able to impact lives like Chappelle.
Following the footsteps of Comedy bigwigs- Eddie Murphy and Chris Rock, Dave Chappelle has risen from the low life stand-up comedy gigs to life-changing deals with media service giants such as Netflix. Named one of the funniest men in America by Esquire and Rolling Stone, Chappelle has scored great roles such as Con Air, Nutty Professor, and his witty show- Chappelle's Show.
In a word, he rose from nothing to something. Being consistent in the film industry for over twenty years takes a lot of creativity, determination, and perseverance. Throughout Dave's career, there have been great moments such as winning Grammy and Emmy awards as well as heartbreaking times such as falling out with movie producers.
But through it all, we see an icon of excellence who has managed to overcome with the help of friends and most of all, his wife Elaine Chappelle.
Being a comedian's wife is undoubtedly one of the hardest jobs in the world, but Elaine has been able to put up with all characters her husband portrays and supports him devotedly.
Whilst Dave takes up a greater part of the spotlight, not much is known about his wife and family at large. To bring you up to speed, here are some of the untold truths of Elain Chappelle.
She is of mixed ethnicity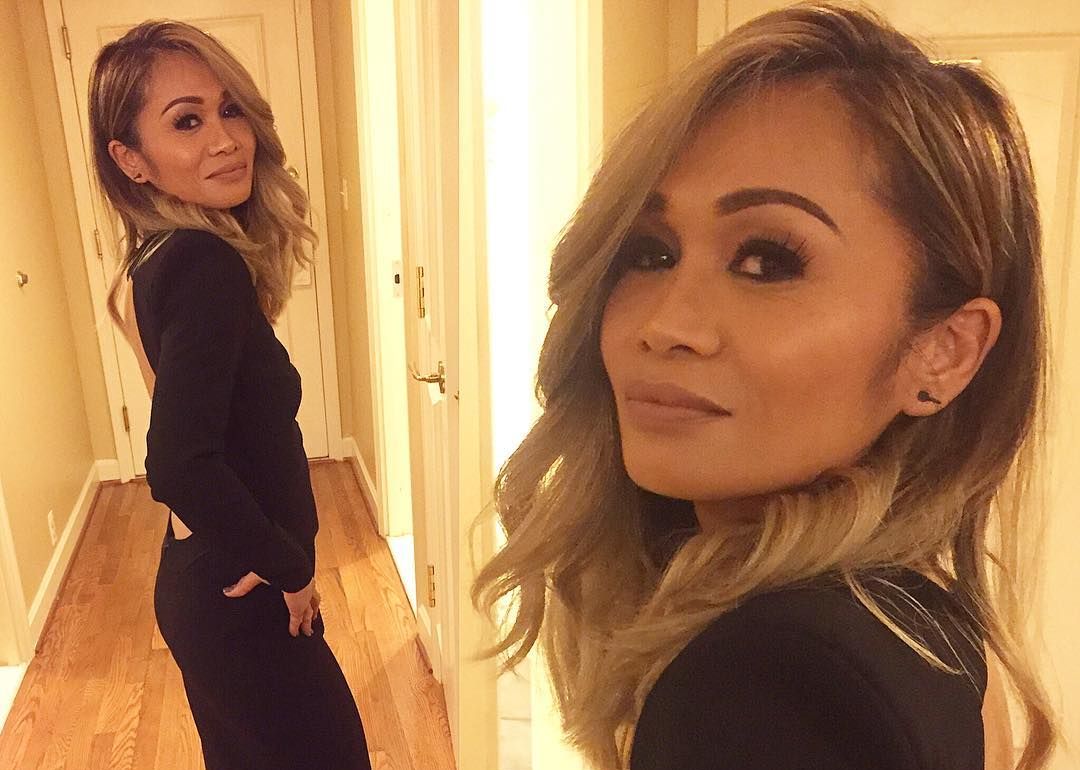 The racial difference between Dave and Elaine is distinct and noticeable to anyone who has seen them together. Surprisingly, she has been raised in the United States, even though she has mixed ethnicities.
Soon after being born on August 31st, 1974, Elaine's family migrated from the Philippines to the US, in search of greener pasture. Despite being in the spotlight for long, she has managed to keep her background history private.
In 2010, Elaine and her husband Chappelle attended the annual American-Philippines picnic which took place in Dayton, Ohio; a clear indicator that she is still rooted in her family background. Living and adapting the American lifestyle has enabled her to flourish and connect with numerous respectable personalities in Hollywood.
Throughout her public appearances, she has never mentioned anything about her past, possibly because she hates public scrutiny. On the contrary, Chappelle was born one year before his wife and was raised in an established family in Silver Spring, Maryland.
Regardless, he also had his fair share of problems, especially after the separation of his parents. Growing up, both Elaine and Dave Chappelle have faced problems, and have climbed the ladder of success up to the top.
Contrary to her husband, she is Christian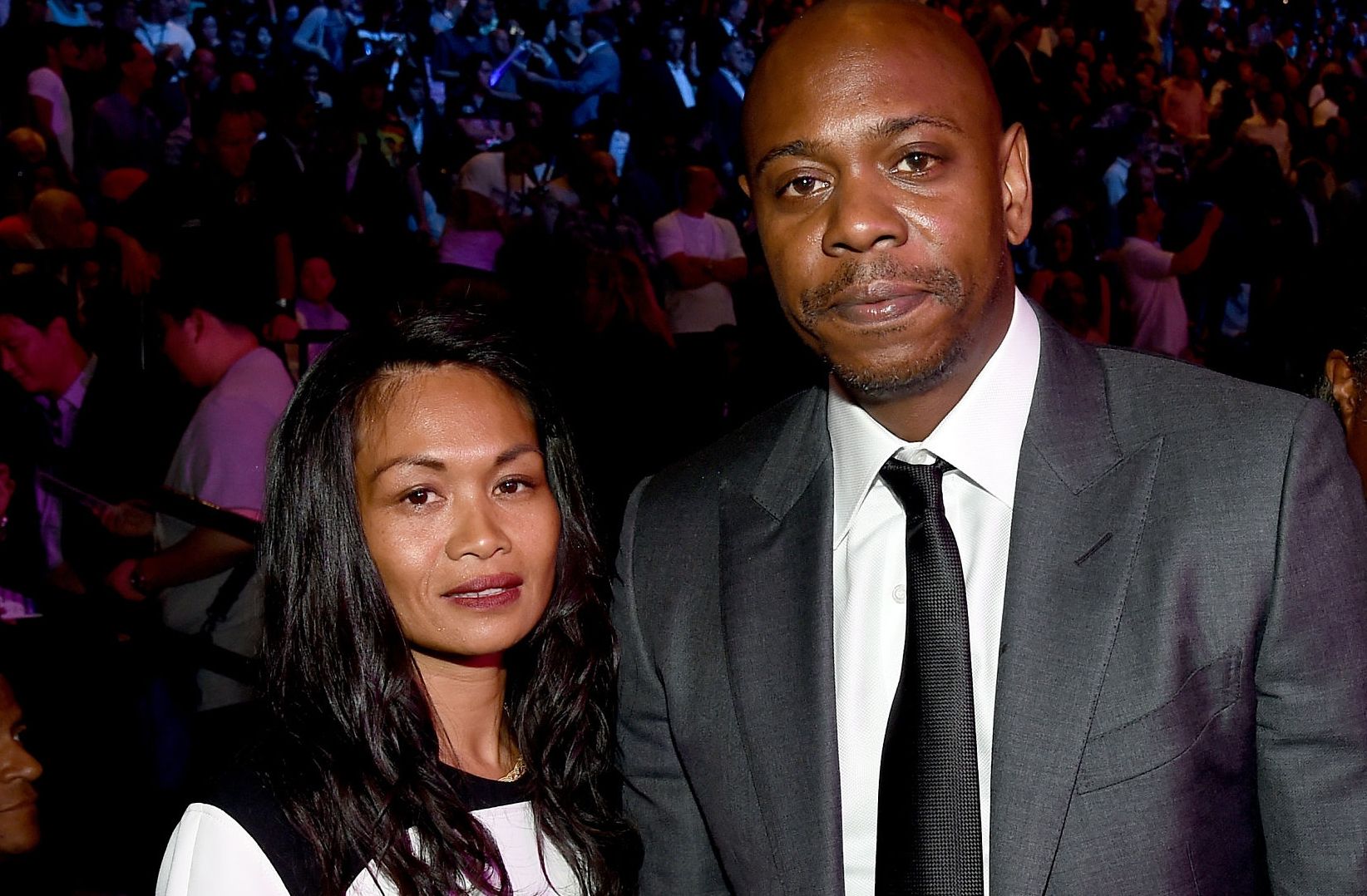 While most celebrity couples share the same faith, most don't publicize their religious status. However, for Comedian Dave Chappelle and stunning wife- Elaine, there is a notable difference in the faith they profess.
A vast majority of the Philippines is known for its dominance in Roman Catholicism. Overall, it boasts to be the only Christian country in Asia. Therefore, it is no surprise that Elaine Chappelle is a devout Christian- just like her family.
Dave, on the other hand, was raised by a Unitarian Universalist minister- a religion that is diverse and encompasses atheists, agnostics among many other theists. Even though the roots of this religion lie in liberal Christianity and spiritual growth, it is completely different from the normal mainstream Christianity and Islam religion.
In 1998, Chappelle announced his conversion to Islam, but no one truly knows the reason why he left his first religion. 7 years later, when asked for a comment regarding the same by the Time Magazine, he shared;
"I don't normally talk about my religion publicly because I don't want people to associate me and my flaws with this beautiful thing. And I believe it is beautiful if you learn it the right way."
He has proven to be quite passionate about Islam and has even talked about its doctrines in a couple of videos.
While most people find it hard to marry from different religions, Elaine and Chappelle both respect each other's beliefs and practice the universal language of Love. This way, they remain close-knit and respect their differences.
For her, it was not love-at-first-sight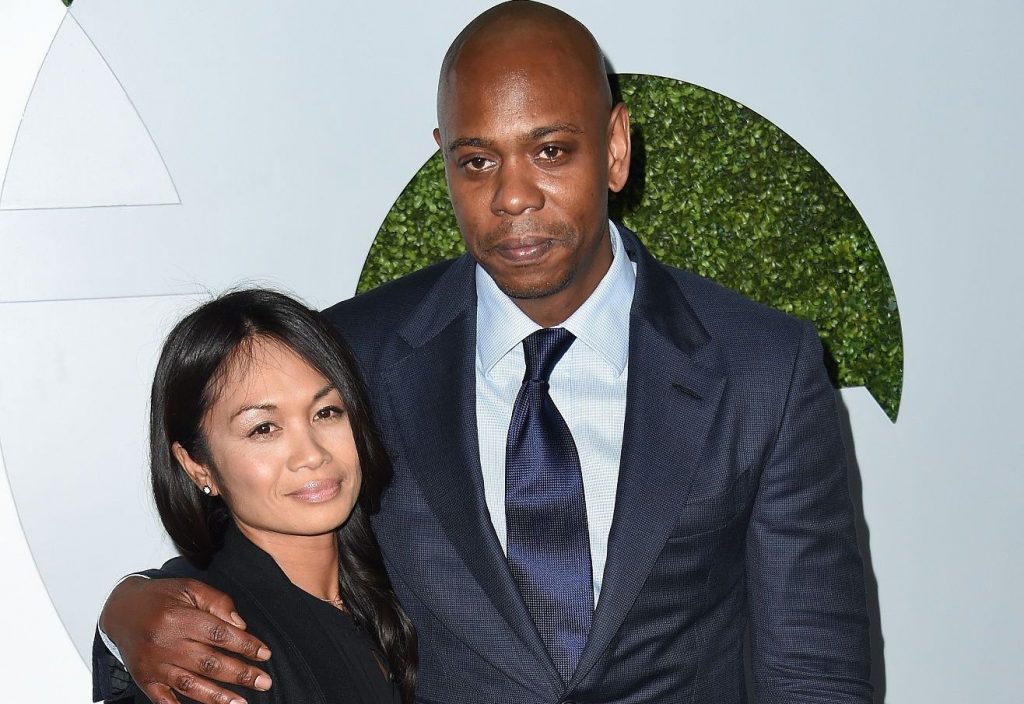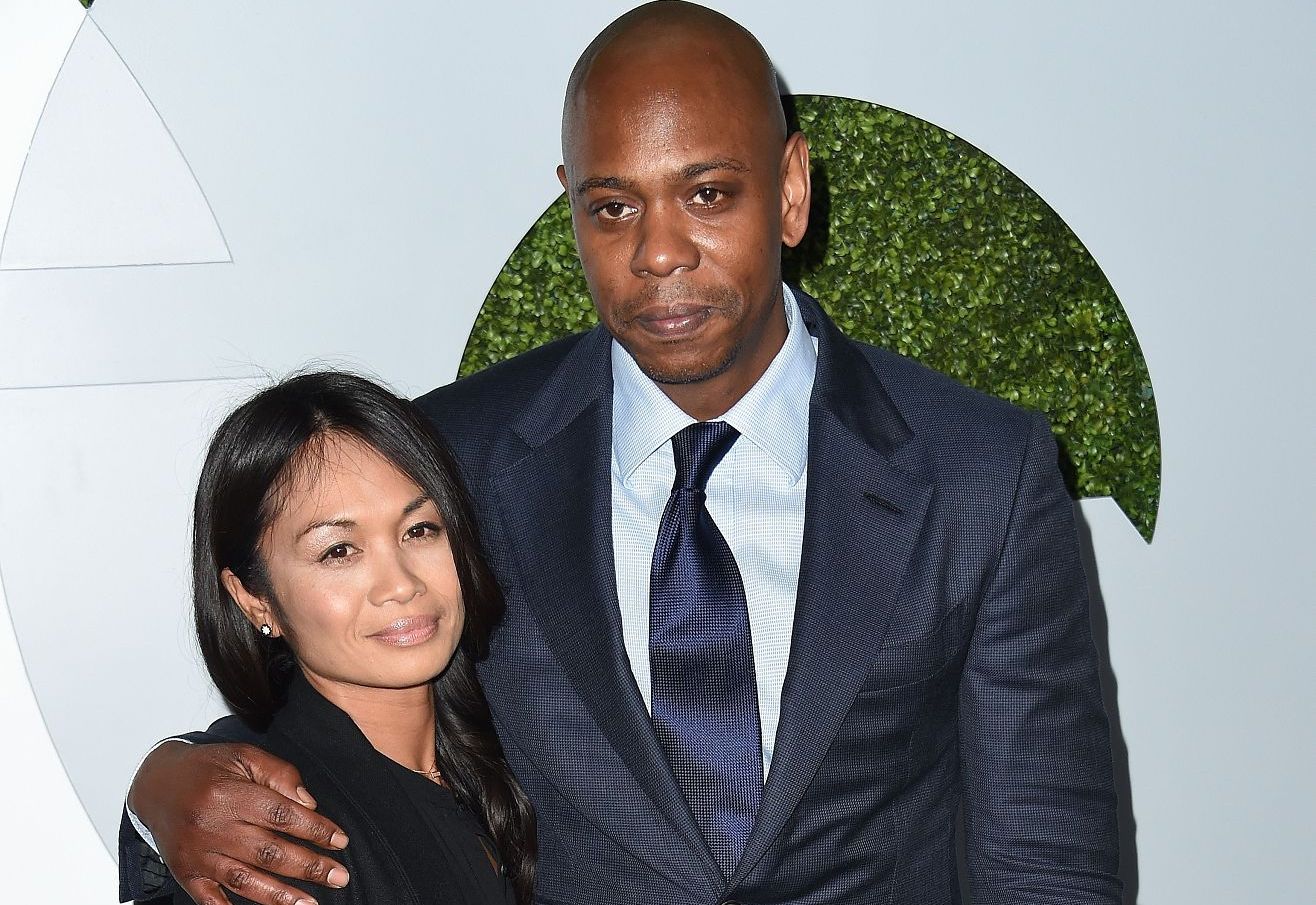 Everyone envisions a romantic fairytale first time meet with their spouses-to-be. Unfortunately, this is not guaranteed. Most celebrities have experienced some of the most spectacular first-time escapades, but that was not the case for these two love birds.
According to Elaine, their first encounter was not romantic, neither did it ignite anything in her. Conversely, Dave was head over heels for her and could not stand losing her to anyone else. No one quite knows when the couple set eyes on each other for the first time, but we know that their love has grown and is now stronger than ever.
Initially, Elaine never thought of dating someone who had a public life to maintain and an audience to impress. For her, Chappelle was the exact opposite of what she dreamt of. After learning and discovering that the real Dave was hidden behind different loud personalities, she instantly fell in love with him.
Gradually, she started loving and appreciating Chappelle's comic side. Having unmasked his real nature, the two started dating comfortably and eventually made a pact to be lovers for life. After a quick courtship, Elaine accepted Chappelle's proposal and soon, they were bound to tie the knot.
Soon afterward in 2001, they said their vows in a rather closed-up ceremony and have been together ever since. Many people were unaware of the matrimony until their first public appearance in Dayton, Ohio. In a way, they have been a source of inspiration to bi-racial couples and have shown the world that true love conquers all differences.
She is her family's support system
Elaine has been the backbone of her family and has helped keep the family together for all those years; just like any other celebrity's wife. Through their union, they have been blessed with three kids; Two sons- Sulaymana and Ibrahim and a daughter called Sonal.
Living in the spotlight has its challenges such as dealing with stubborn paparazzi and trying to avoid public drama. The three kids, who are in their teenage years, have maintained a low profile and live in awe of their parents.
Elaine and Dave are no ordinary celebrity couple. Whilst most people in the limelight prefer to lead flashy lives, throwing invite-only parties all the time and throwing money extravagantly, the duo prefer to live humbly and draw all attention away from them.
As such, Dave and his family reside in a 65-acre farm in Ohio, where they have a mansion spread out amidst the evergreen surrounding. The home is dear to Chappelle, especially since his father was a music teacher at a neighboring college. But why does the couple opt to live there over New York or Los Angeles like other VIPs?
Speaking to MTV, Chappelle confesses, "I like Ohio because it reminds me of that. It's hard to get comfortable, but I've managed to get comfortable" He continues to add that despite living in a farm, he and his family have previously traveled all over the world and have experienced town life as well. Truly the best of both worlds.
She had the dream of becoming a professional chef
Even the most successful people have previously had dreams that never came to pass. Elaine is no different! She was a simple girl, growing up with the hope of becoming a professional chef one day. All through the challenges and hardships in her different life phases, she became more purposeful and aligned herself to her destiny.
Unfortunately, she never got the opportunity to study her desired culinary arts to a professional level. However, she has still amassed a lot of experience in the same and can make a nice meal for her family.
On various occasions, Dave has praised his wife's cooking skills and mentioned just how much he is lucky to have her around. At 45 years, Elaine still has some time to perfect her art and rise above her current level of cooking.
She is not active on Social Media
Despite the fame and fortune, Elaine has yet again managed to amaze people. Many celebrities love showing off their lifestyles and updating people on their day-day lives.
Elaine Chappelle has been instrumental and very strict about her involvement in various social media platforms. You would expect her to maintain a lively and interactive social life but it is the complete opposite.
You would expect that her husband keeps a high profile to promote his comedies, but his wife's influence has been evident in his life. Dave Chappelle also has a small following both on Instagram and Twitter and has been on and off the radar for some time. Both have learned to live without public validation and are truly living their best lives.
Also Read: The Untold Truth Of Steve Harvey's Wife, Marjorie Elaine Harvey
---