Few expected Jussie Smollett to get prison time for his five counts of disorderly conduct. Experts opined that the judge would place him on probation and order him to perform community service. However, Cook County Judge James Linn sentenced Jussie to 150 days in county jail and 30 months of felony probation.
Celebrities, including Jussie's sister Jurnee, have criticized the ruling and called for Jussie's release. Few contest his guilt; the protests arise from what many consider to be unfair punishment for his crimes. Jurnee wrote on Instagram that Jussie's incarceration speaks to the reality that black Americans are more likely to face prison time than White Americans. 
Jussie's mother fostered her children's love for performance and activism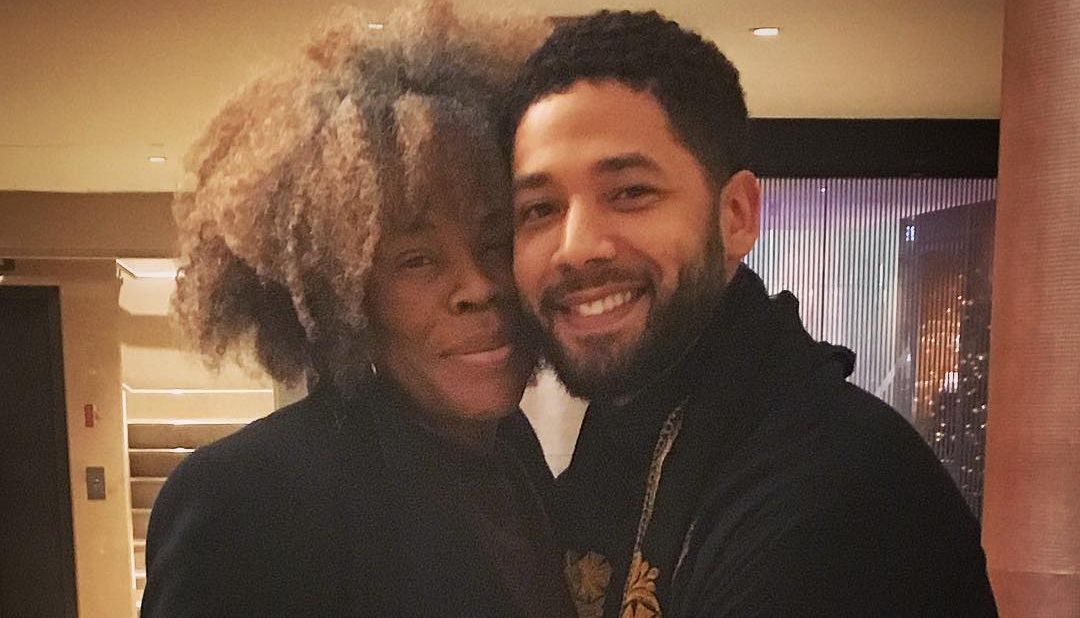 Jussie was born in Santa Rosa, California, on 21st June 1982 to Janet and Joel Smollett. He grew up alongside three brothers and two sisters: Jake, Jocqui, Jojo, Jurnee, and Jazz. 
Janet is African-American, and Joel was a Russian-Polish Jew who didn't like people referring to him as white. Jussie and his siblings formed a close bond strengthened by their love of performance. The kids marked special days with song and dance; poetry readings and dance competitions often happened at their residence.
"Creating was something that we just were expected to do," Jussie told The New York Times. "And I don't remember a time not wanting to do that."
"We're a very close family, a functioning family, instead of dysfunctional – unlike the Lyons," Jussie told ABC News. Janet moved with the kids across the country as they pursued performance careers in New York and Los Angeles.
Janet supported her children when they landed roles in On Our Own, playing orphaned siblings left to fend for themselves. Jussie told Out Magazine that Janet also blocked the kids from auditioning for some roles:
"My older sister Jazz called up NBC and said, 'I want to play Rudy [Huxtable]'s friend.' My mom said no. But she's a combination of Cookie Lyon and Fräulein Maria from The Sound of Music. While she was saying no, we were being trained."
The kids viewed themselves as the Swiss Family Robinson crossed with the von Trapps and the Huxtables, Jussie and Jurnee told The New York Times. Janet fostered her kids' talents, turning them into the famous entertainers they are today.
She also turned them into philanthropists and activists through her work with the civil rights movement. Janet met Joel at a civil rights campaign in the Bay area. Jussie told The New York Times:
"My mom was in the movement with Bobby Seale and Huey Newton, and one of her first mentors was Julian Bond. To this day, Angela Davis is one of her dearest friends. We've spent Mother's Day with Angela."
Joel was not around much when Jussie was growing up, but he made a massive impact on Jussie's life
Jussie and his siblings grew up 'Blewish' – a combination of Black and Jewish – the disgraced actor once said. "We had bagels with hot links, pork hot links!" Jussie told ABC News. "This is not kosher at all! Well, that's what Blewish people do! Black and Jewish. That's what we do."
Jewish culture influenced the children despite Joel's long absences from their lives. Jussie told Out Magazine:
"My father was far from perfect, but he was OK with changing, with becoming a better man — so I had my dad before he left us. I didn't have him necessarily all through my childhood, the way I would have liked."
Joel and Janet divorced when Jussie was 15, making it more difficult for Jussie to access him. The father-son duo reconnected later in life and made up for the lost time. "I had him in those last years, and for that I'm grateful," he said.
Joel passed away on 7th January 2015, the day Empire premiered on Fox. Jussie told Out Magazine:
"He passed away that morning — so, yeah, it sucked. But I had no choice but to be grounded. I was so rooted in family and in love when it all happened that if I was going to change, it wasn't going to happen now."
Jussie told the outlet that he wished he could call on Joel as he struggled to deal with the fame brought by Empire. Joel, a hardworking cable splicer, would probably have volunteered to be Jussie's security, Smollett opined.
"He'd be like, 'Man, I'm going to go and get a security guard outfit and follow you,'" Jussie said. "And I'm like, 'You're 5 foot 7. Chill out, you're not going to do anything.'"
---