Alesha Dixon and her husband Azuka Ononye have made a habit of being one of the best-dressed couples at events. Alesha brings out the color – she wore pink ensembles at the British LGBT Awards and Ant McPartlin's wedding – while Azuka keeps it classy in tailored suits and signature sunglasses.
Dixon's marriage to Azuka is her second and most successful marriage. Her short-lived union with MC Harvery ended after one and a half years following Harvey's affair with Javine Hylton. This piece will take a closer look at Alesha Dixon's husband, Azuka Ononye.
This piece will look at Azuka and Dixon's relationship, the couple's family, and Alesha's failed marriage.
Alesha initially played hard to get after Azuka expressed interest in her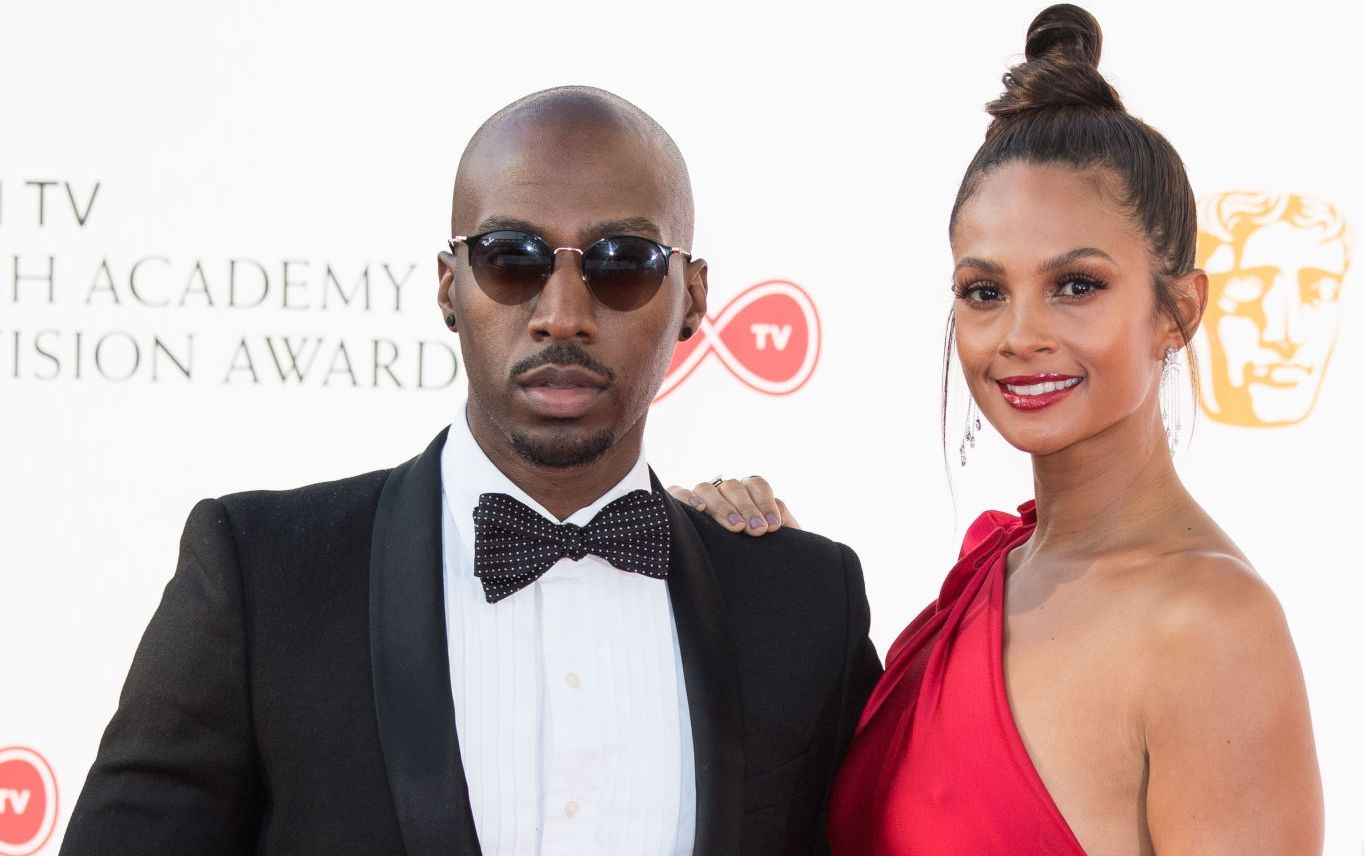 Alesha and Azuka met while she was touring, and he was a dancer for her tour. Azuka expressed interest in Alesha, but she initially played hard to get. Alesha realized that Azuka was the one after he supported her when she broke her foot. Dixon revealed in an interview with Jonathan Ross:
"I was kind of playing hard to get for about a year. And then I had the foot operation and I couldn't walk and he was literally sleeping on the floor looking after me every day. I was just looking at him thinking, 'That is for better or for worse isn't it.' I looked a state, he was sleeping on the floor because I was on the couch, I couldn't even get up the stairs. If he can carry me to the toilet then he's a keeper."
Azuka and Alesha reportedly got married in secret in 2017. Ononye is a British-born Nigerian who has been in the entertainment industry for more than 15 years. He has worked as a dancer, writer, creative director, voice-over artist, choreographer, and an actor. Azuka has a website in which he describes himself as:
"… a multi-faceted artist focused on pushing his and all boundaries, Azuka blends his knowledge, style and experience across the board with his contagiously smooth and positive energy bringing any project he is involved with to life."
Alesha knew that she wanted to have children when she met Azuka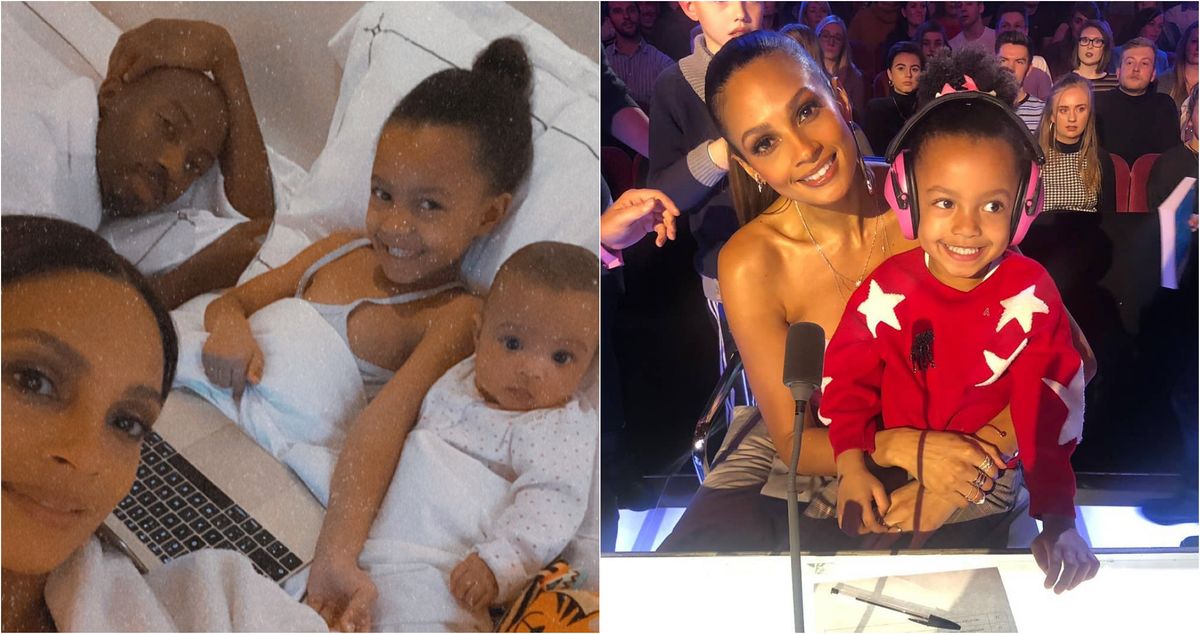 Alesha had little interest in having children before she met Ononye. She had been in several toxic relationships, and she didn't think that it was right for her to have children with her previous partners. However, Dixon felt that she could trust Ononye. She stated on a podcast interview with Giovanna Fletcher:
"We met 10 years ago, and he was the first person that I'd met, that I knew that we could have children together because of our values, our morals, our thinking aligned… The thought of having children with someone who could do something toxic or show them something toxic that I saw as a child frightened me more than anything in the world…"
The couple's first child Azure Sienna Ononye was born in October 2013. In May 2019, Alesha revealed that she was expecting another baby when she showed her baby during an episode of Britain's Got Talent. She later stated on the show that she was happy about having a second child. The couple revealed in October 2019 that Anaya Safiya came to the world on 20th August 2019.
Alesha posted a picture of her daughter and added the caption, "7 weeks ago this little angle came into our lives! As I celebrate my birthday today I feel like the luckiest girl on the planet."
Alesha feels more like her authentic self with Azula than she did with her ex-husband MC Harvey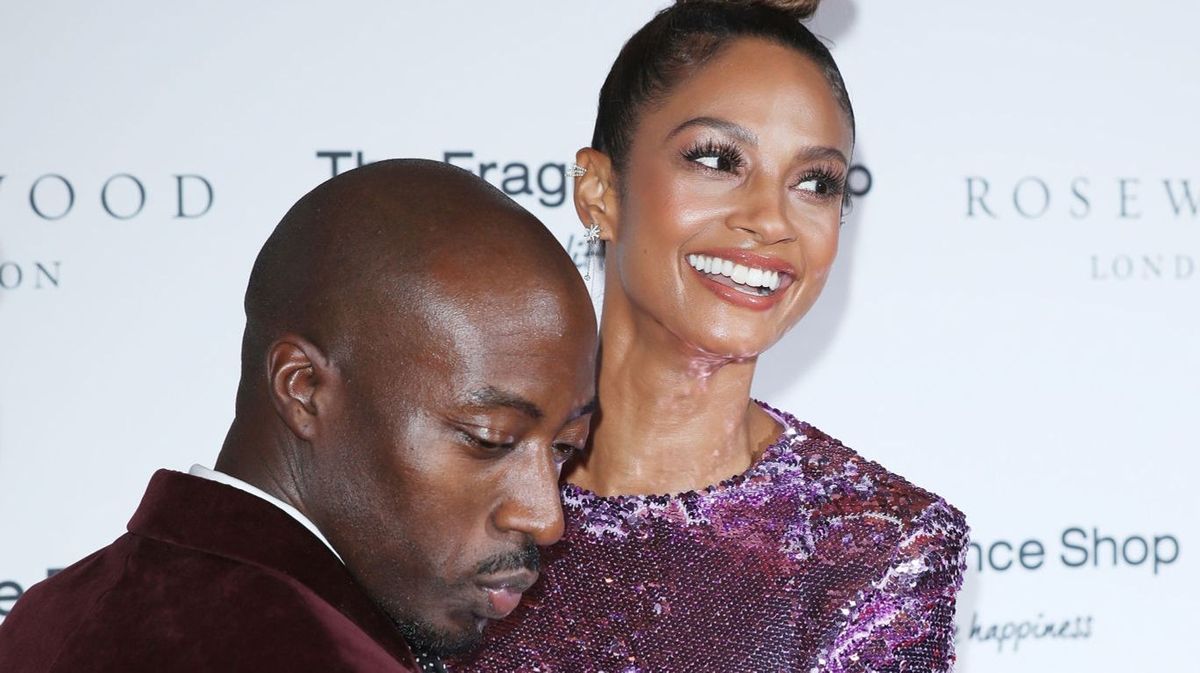 Alesha got married to English rapper MC Harvey in June 2005. The couple split up a year later after it emerged that Harvey had cheated on her with singer Javine Hylton. It took a while for Alesha to recover from Harvey's infidelity. According to express.co.uk, she said:
"I didn't eat for a few days. I just remember sitting on the floor in my house. You ask those questions: Why? What have I done wrong?"
Dixon has healed from her traumatic experience, and she is now enjoying life alongside her loving husband. She stated in an interview with Piers Morgan:
"I am authentically myself when I'm with him. I don't have to be anything other than who I am and it's a great feeling when you can just be yourself with someone. And it's like being with my best friend every day."
---