Javon Walton's stint on HBO's Euphoria may have ended in season 2. Walton told Esquire that Fez was supposed to die in the season 2 finale, but season 2's ending potentially showed Javon's character, the intelligent and sharp-witted Ashtray, pass away. Walton told Esquire that he hopes Ashtray returns for season 3; we also hope to see the tattooed assistant to Fez reappear.
For now, however, Javon has returned to real school: Javon Walton's parents insisted that he return. "My parents wanted to throw me back and I wasn't super supportive of the idea," Walton lamented. "But they were."
Javon trains with his father aiming to win Olympic gold as a boxer and gymnast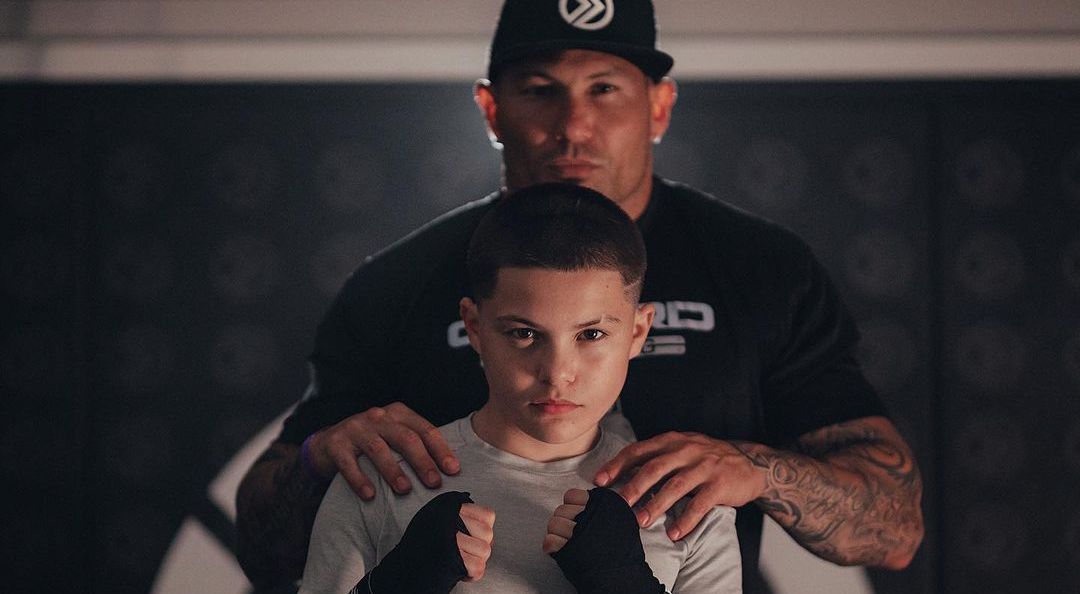 Javon Walton's boxing dream sparked when he saw Manny Pacquiao dance across the ring in a televised match. "I wanna do that," the then-2-year-old Javon told his dad, DJ Walton.
DJ, a licensed boxing coach a former Vice President of USA Boxing, started training Javon. DJ and his partner, Jessica Walton, own the Onward boxing gym in rural Braselton, Georgia.
Javon credits DJ for christening him Wanna. DJ told Men's Health that Javon never wanted help with anything, so one day, he called out, "Hey, Wanna!" Javon tilted his head in approval of the name. "You wanna be grown already, don't you," DJ added. "Well, don't be so quick to grow up."
As he grew up, Javon developed a liking for gymnastics. He trained with a singular aim: to win Olympic gold. Aged 11, Javon held state championship titles in boxing and gymnastics.
Javon has the talent to make it all the way, and thanks to his parents, the support to rise to the top step of the Olympics podium.
An unlikely yet welcome obstacle to his sports dream is his acting career. Walton caught the attention of casting agents following his appearance on Steve Harvey. He booked a supporting role in Euphoria and a leading role in Utopia.
Javon traveled with DJ to Euphoria's streaming location, so they could train in the morning. Filming forced him to miss tournaments, but it didn't prevent him from training.
DJ will have to step aside for other coaches to train Javon at some point. However, Walton wants DJ to remain, even with a diminished role. "Your coach is, like, everything to you," Javon told Men's Health. "The bond is unbreakable."
Javon Walton's siblings are also sports stars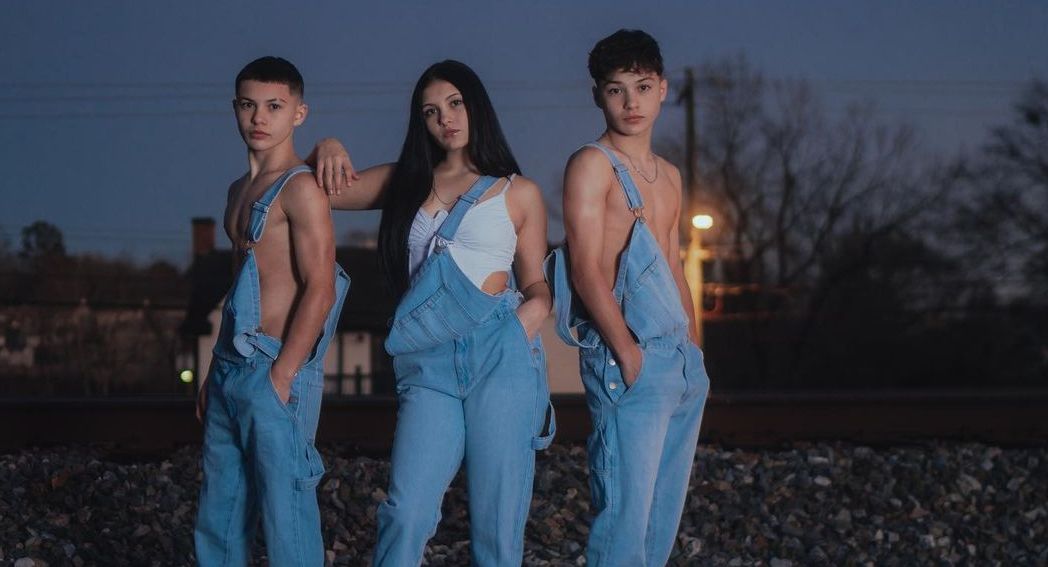 DJ Walton refers to his family as a Tribe: the word 'family' isn't strong enough. His tribe consists of his partner, Jessica, and their kids: Jayla, Jaden, Javon, and Daelo.
In August 2021, Jessica posted a photo of Jaden and Javon, who are twins, kissing Jayla on the cheeks. She captioned the post: "One of my favorite pics. @onwardwanna on the right and @jmwalton on the left and the one and only @jaylawaltonofficial right in the center of it all."
The Walton kids are multi-talented sports stars. Jayla is a volleyball player, a creator, an artist, and an actress; Jaden is a baseball guru; Daelo is a baseball player and an actor.
Daelo plays young Ashtray in Euphoria and is affectionately known as mumps. Per his Instagram page, he is the 'most lit member' of the Walton Tribe. While wishing Daelo a happy birthday in June 2021, DJ mentioned that they almost 'lost' Daelo. He wrote:
"My baby boy turns 7years today and I celebrate this dude to the fullest. Almost one year ago, we almost lost him. And now, every time he looks in the mirror he will be reminded that he's a FIGHTER and he's destined for greatness. God has a plan for this brave special boy."
The Walton kids have achieved success through talent, hard work, and unwavering parental support. DJ and Jessica have been together for over two decades, and the love they share is as strong as ever.
In October 2021, Jessica wished DJ a happy birthday, writing on Instagram: "So many people have been touched by your presence in their life. You are the strength to all my weakness and the greatest love I've ever known. I am who I am today because of you. I wish you an abundance of love, happiness and blessings. XOXO."
In February 2021, DJ referred to Jessica as a 'beautiful powerhouse' via Instagram. He wrote: "A beautiful powerhouse that is loving, kind and on her shit like no other! I am not worthy but grateful she digs me anyways."
DJ Walton is the president of AK Worldwide, Inc., Alicia Keys' base of operations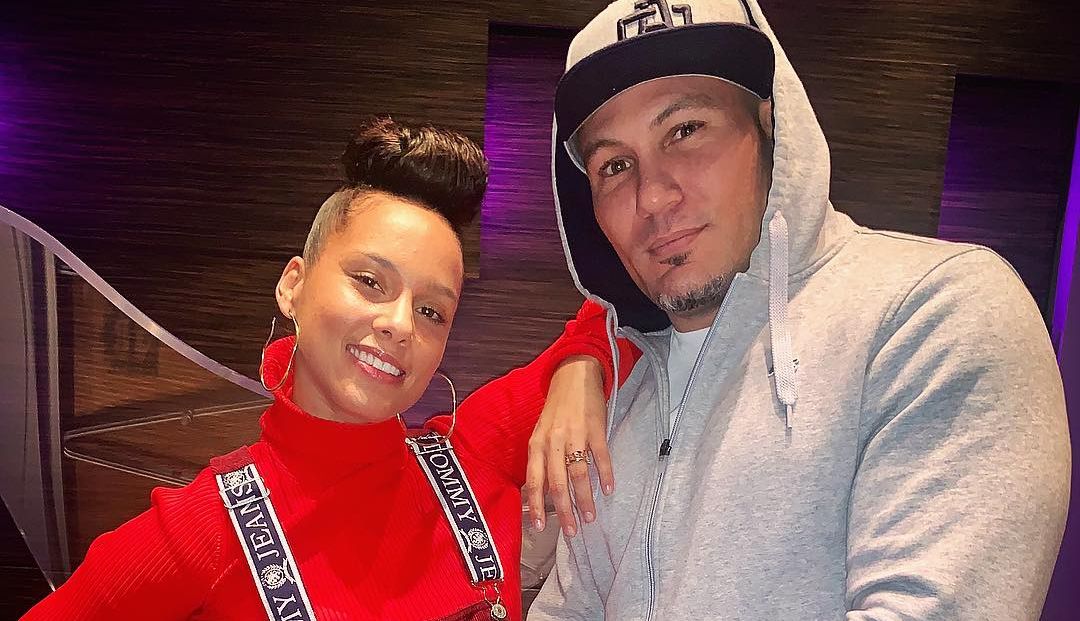 DJ Walton has plenty of experience in the entertainment industry. From 2003 to 2009, he served as the President of FTGU Music, an artist representation company that managed the tours of A-list performers, including Britney Spears and Alicia Keys.
DJ Walton currently heads AK Worldwide, Alicia Keys' base of operations. He describes his role as follows via LinkedIn:
"DJ is responsible for the day-to-day supervision of Ms. Keys' events, performances and appearances worldwide. DJ plays a pivotal role in the development of AKW's new business initiatives outside of the music sector by establishing innovative strategic partnerships."
DJ, Alicia, and his wife Jessica created the app and book: The Journals of Mama Mae and LeeLee. The book was inspired by Alicia Keys' childhood relationship with her grandmother.
Jessica Walton helps run Onward Nation, a non-profit organization offering sports training programs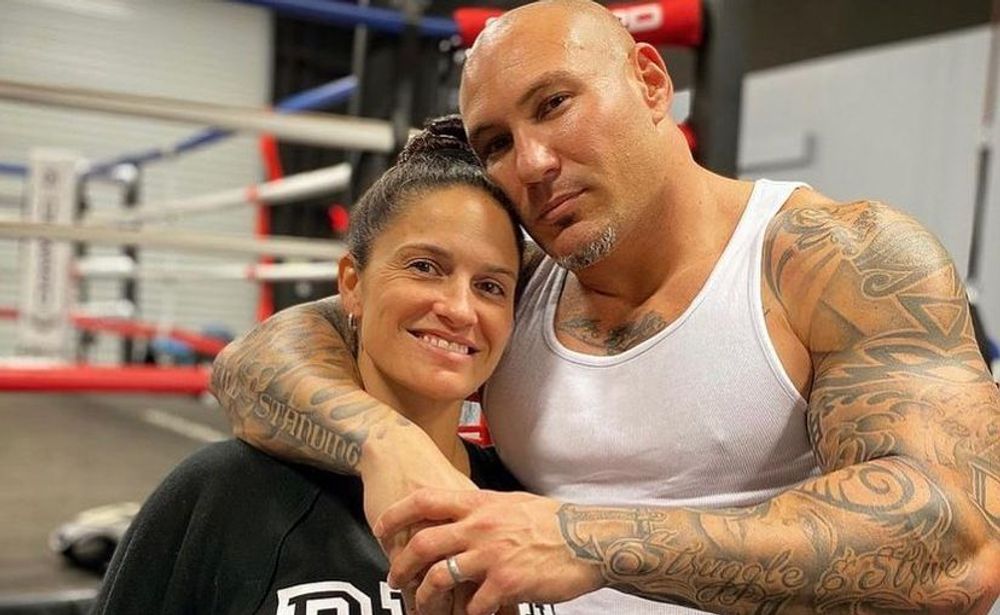 Jessica Walton and DJ run Onward Nation, a non-profit organization offering sports training programs. Onward Nation focuses on boxing and baseball. Onward also designed sporting apparel, including boxing mitts and gloves. The organization's mission statement reads:
"Onward is a performance-focused brand for athletes and those who aspire to an athletic lifestyle. Our mission is to combine our 30 years of industry expertise with performance-led design, technical innovation, and style, to create finely crafted equipment and athletic-inspired apparel & accessories to optimize your sporting ability."
Before founding Onward, DJ ran a non-profit dubbed Frum Tha Ground Up to 'help young people define and achieve success through goal-focused programs.' DJ's The Rise Initiative for middle school students still exists today.
Also Read: What we know about Angus Cloud's Parents
---