Tim Cook is currently the CEO of one of the biggest companies in the world, Apple Inc. He previously served as the company's Chief Operating Officer before making the step up after the former CEO, Steve Jobs, stepped down from the position.
Cook joined Apple after Steve Jobs offered him a position in the company. Jobs offered him the role of Senior Vice President for worldwide operations. Cook immediately demonstrated the superior leadership skills that formed the groundwork for the company that Apple is today. Cook eventually rose to COO, and finally to the CEO position that he holds today.
Throughout his career, Tim has managed to evade rumors about his personal life. Keep reading to find out more about his love life.
He hid that he was gay for a long time
Tim is a man who really values his privacy. He is constantly under the public eye because of his position at Apple, but he has brilliantly managed to keep the public away from his personal life.
Cook has never revealed why he hid that he was gay for such a long time. Most people speculate that his conservative upbringing in Alabama contributed to his decision to stay silent about his sexual identity.
For a long time, he only revealed his sexual identity to people that were close to him.
He publicly came out as gay in 2014
Cook came out publicly as a gay man in 2014. By doing so, he became the first CEO of a Fortune 500 company to come out as gay. Tim wrote in an essay published by Bloomberg;
"If hearing that the CEO of Apple is gay can help someone struggling to come to terms with who he or she is, or bring comfort to anyone who feels alone, or inspire people to insist on their equality, then it's worth the trade-off with my own privacy."
Tim decided to come out in an effort to spread the message of equality. He wanted others to draw inspiration from his decision to come out. Cook has always been passionate about the human rights issue, and he donates millions of dollars in support of human rights.
This time, he decided to show his support in a personal way rather than in a monetary way. He explained in an interview on The David Rubenstein Show;
"It's someone that is maybe an LGBT community that is fired because of that…It became clear to me that there were lots of kids out there not being treated well, including in their own families, and that kids need someone to say, 'Oh they did okay in life, and they're gay so it must not be a life sentence in some kind of way.'"
The LGBTQ community appreciated what Tim did for members of the community. Omar Gonzales-Pagan, an attorney at Lambda Legal, told CNBC;
"…Cook set an example for other people to help LGBTQ people, and especially LGBTQ youth, to thrive in our society. He's sending a communication of hope, belief and optimism that we can strive for a society where we can all become CEOs and become great professionals and contributors to society no matter who we are. That's a value he has set as a leader."
Tim is also appreciated all around the world for coming out. He says that he has no regrets about revealing that part of his private life.
Cook is a vocal advocate for the LGBTQ community and has won awards for his advocacy
Tim Cook might have a secretive love life, but he is quite vocal when it comes to LGBTQ advocacy. He has spoken up against Alabama's limitation of LGBTQ rights. In late June 2020, he posted the following tweet:
"Pride is typically a time of gathering, community and advocacy. This year may be different, but keeping that spirit alive is urgently important. Thank you especially to the trans community for your leadership, courage and all you do to make sure tomorrow is better than today."
In 2020, he wrote a letter to the Supreme Court urging the court to protect LGBTQ workers. "I was incredibly grateful for their opinion," Cook told CBS after the Supreme Court ruled in favor of LGBTQ workers. 'And I applaud the justices who stood up and did that. You know, to me, America is on a journey toward equality."
As rewards for his advocacy efforts, Tim has received the Courage Against Hate Award, the Ripple of Change Award, and the Human Rights Campaign's Visibility Award.
He is not comfortable discussing marriage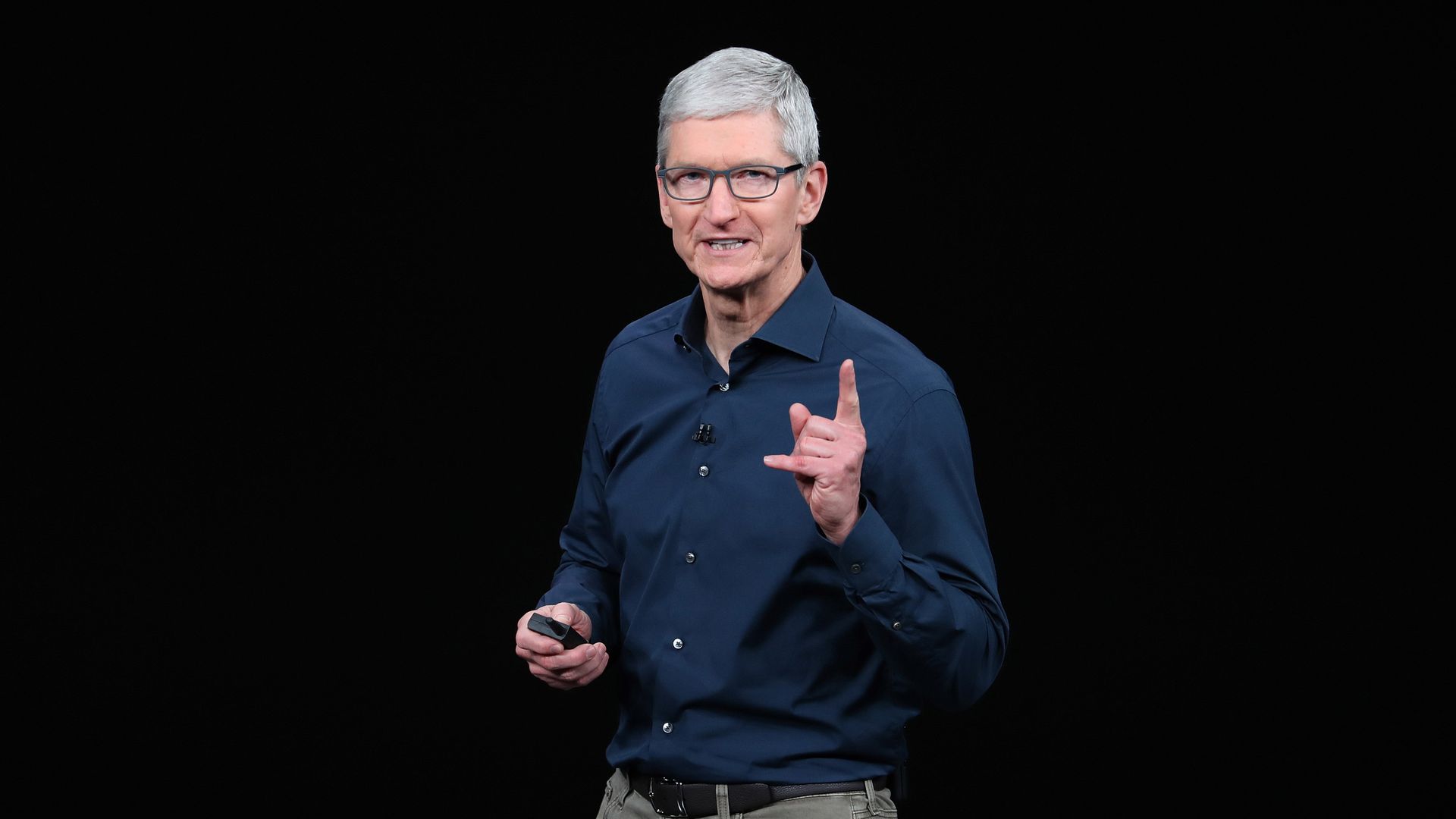 People thought that after Tim came out, we would begin seeing much more of his personal life. However, this isn't the case. He is still as secretive as ever, and he does most of his activities alone.
His desire for privacy came out in full view at a Cisco event in 2015. The purpose of the event was to announce that Cisco and Apple had signed a partnership deal to adapt Apple machinery to work better with Cisco networks.
The crowd didn't expect the Apple CEO to walk out on stage. Tim's appearance shocked the crowd, and he was interviewed on stage by former Cisco CEO, John Chambers. At one point during the interview, Chambers mentioned how corporate partnerships are like marriages. Tim, being as secretive as usual, said; "I can't talk about marriage much."
From that comment, one can't really tell whether marriage is an option that he might consider later in life. Being the secretive man that he is, we might find out that he got married in secret!
We certainly hope that he will let us know once he finds his perfect love.
---