Michael Austin Cera is a Canadian actor and comedian who started his career as a child actor in the 2002 film Confessions of a Dangerous Mind. A year later, he joined the cast of Arrested Development as George Michael Bluth. His breakthrough role came in the 2007 film Juno alongside Elliot Page.
Three years later, Cera played Scott Pilgrim in Scott Pilgrim v the World. He made his Broadway debut in the 2014 production of This is Our Youth before voicing Barry in Sausage Party and Robin in The Lego Batman Movie.
This piece will look at Michael Cera's current projects and his love life. We can confirm that he is married.
Michael Cera is working on his music and upcoming on-screen projects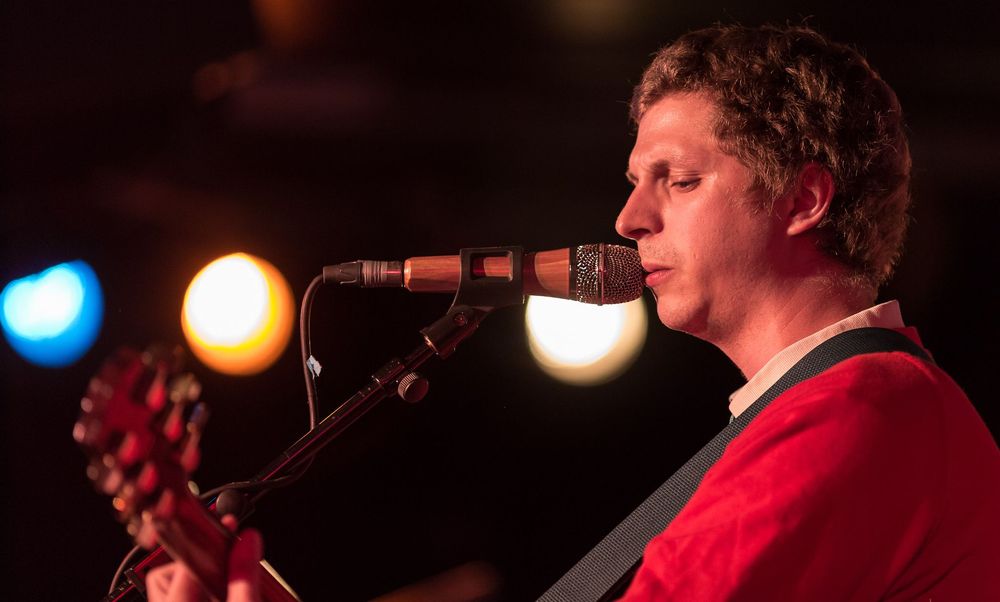 There was always a sense that Michael Cera didn't make the most of his breakthrough performance in Juno. People concocted all types of theories as to why Michael failed to appear in big-budget projects. One theory that gained traction was that directors had typecast Michael for certain types of roles. However, according to Juno, he simply refused to accept projects that didn't appeal to him. He told HuffPost:
"For me it's just sort of, the only compass I really have is what I like. I also have this luxury of not really having to provide for a family or anything at the moment, which makes you have the ability to make choices and say, 'No,' which is a luxury. I don't know, I don't take that for granted but it's just – I can be patient and wait for things that appeal to me."
Cera is currently working on the 2021 film Blazing Samurai alongside stars such as Ricky Gervais, Samuel L. Jackson, and Mel Brooks. He is also set to reprise his role in The Lego Batman Movie 2. When he is not working on film projects, Cera is recording music in New York.
His surprise 2014 album, True That, was an unexpected success, and though he is yet to release another album, he has recorded plenty of music. "I love it," Cera told HuffPost. "I love recording, too, even if nothing comes of it. It's really a fun exercise."
Michael's endeavors seem to be quite profitable as in September 2019, he purchased a Brooklyn townhouse for $2.4 million.
Michael secretly wed his girlfriend Nadine in early 2017, but news of the marriage came out in 2018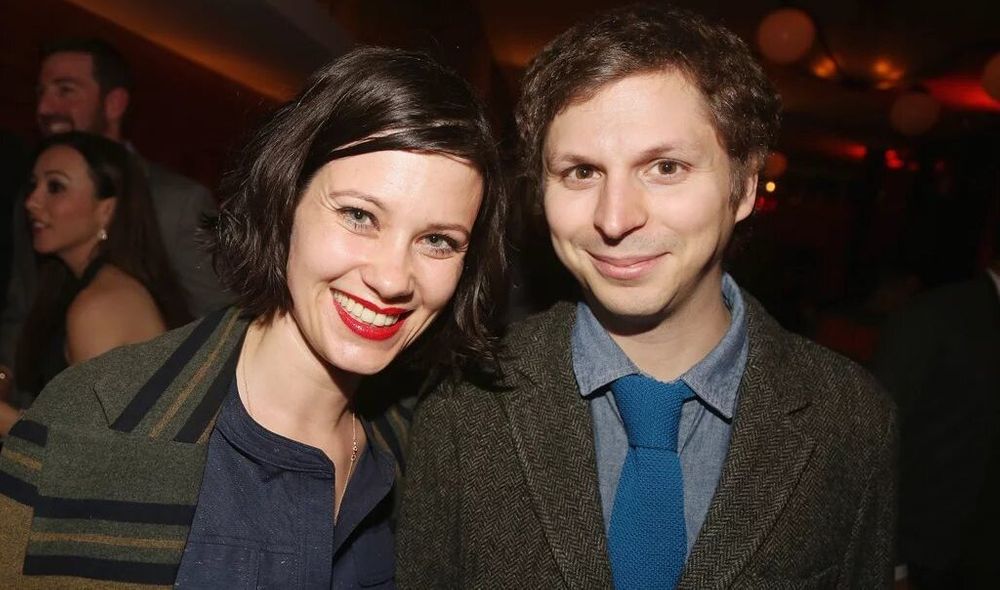 Michael is so private about his love life that he kept his marriage to Nadine secret for more than a year. It's unclear when the couple started dating, but Michael started wearing a wedding band in early 2017. The couple confirmed their marriage when they were spotted packing the PDA in New York in March 2018.
Nadine then joined Michael on the red carpet of the 2018 Tony Awards. Michael and Nadine have quite a low-key marriage that rarely appears in the media.
Michael and Aubrey Plaza's one-and-a-half-year relationship almost ended up in marriage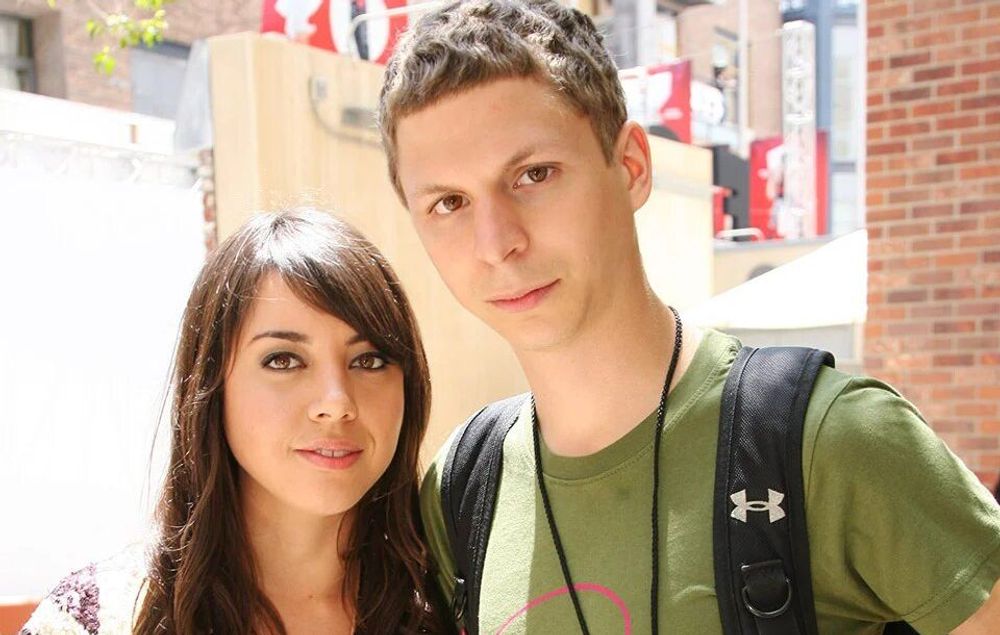 In 2016, Aubrey Plaza dropped the bombshell when she revealed that she and Michael dated in secret for one and a half years. The couple had a serious relationship that almost led to marriage. The intense love they shared for each other stemmed from their mutual appreciation for dry humor. Plaza stated on RuPaul's podcast that she remained close to Michael despite the breakup:
"He's very special – I mean, we love each other. We're still really good friends. He's just a weird little freak and we speak the same language. He's one of the funniest people I know."
Michael received intense criticism after dumping long-time girlfriend Charlyne Yi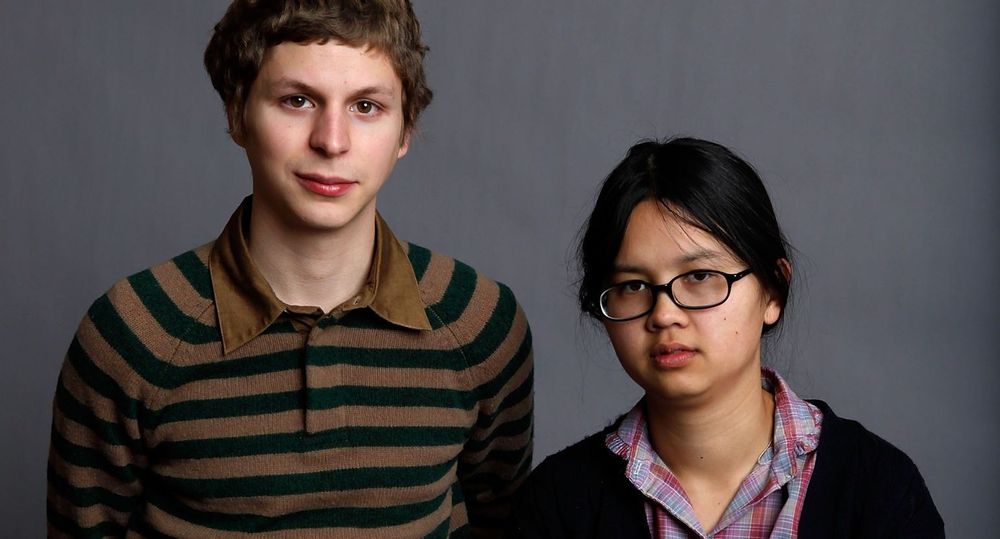 In late July 2009, media outlets reported that Michael had dumped long-time girlfriend, Charlyne Yi. Celebrity couples break up all the time, but fans were particularly angry about this one because Cera allegedly broke up with Yi because he was 'superfamous' and was 'itching to date other people.'
The break-up happened as the couple was on tour promoting Paper Heart – a fake documentary about their real-life romance. There was speculation that the couple staged their break-up to attract publicity to their film. However, according to Star Magazine, the break-up was real, and Yi was devastated. "Charlyne is beyond sad," a source told the outlet. "And the break-up is so much harder because she will have to see him on tour."
---