Alycia Debnam-Carey has come a long way from the days that she made her acting debut in her native Australia. Alycia is currently exploring the heights of Hollywood superstardom with her lead role in the series Fear the Walking Dead.
Alycia has earned the success that she currently enjoys. It's not by chance that she is a famous actor. She has had to work hard and persevere painful rejections to make it to the top.
Alycia's transformation into a Hollywood star is simply remarkable. She has slowly worked on herself to fit in with what the market demands. At the same time, she has maintained a high degree of autonomy that makes her very likable.
Keep reading to find out how Alycia has transformed into the superstar that she is today.
She started acting at the age of 8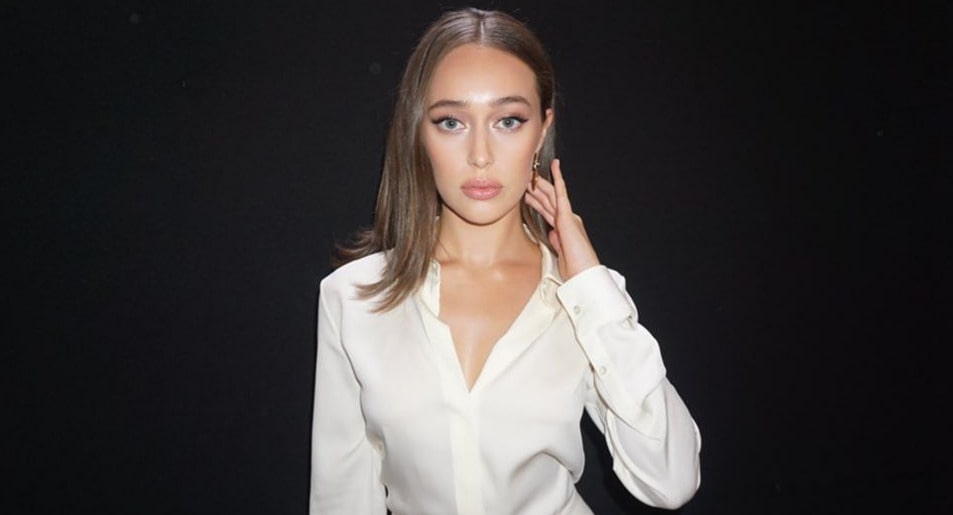 Alycia always wanted to be an actor, and she started her acting career at the age of 8. Her main acting influence was her mother, who was a children's television writer. She landed her first role at the age of 8, and she worked with the respected Australian producers, Rachel Ward and Bryan Brown.
In 2003, she co-starred in the award-winning short-feature film Martha's New Coat. She then went on to guest star in the Australian drama series McLeod's Daughters. In 2008, she appeared in the TV film Dream Life and short film Jigsaw Girl. She also appeared in the film At the Tattooist.
Alycia also paid attention to her schoolwork, as she continued to act. She was very good at school, and during her last year in high school, she attained the top band in six of her courses. Alycia also focused on music during her time at the Newtown High School of the Performing Arts.
She trained as a percussionist for ten years. In 2010, she was part of 40 young musicians who took part in a two-week music creation program with the Berlin Philharmonic. After high school, she almost attended the Sydney Conservatorium of Music. However, she chose to pursue a career in acting instead.
Reality television gave Alycia her first big opportunity in Hollywood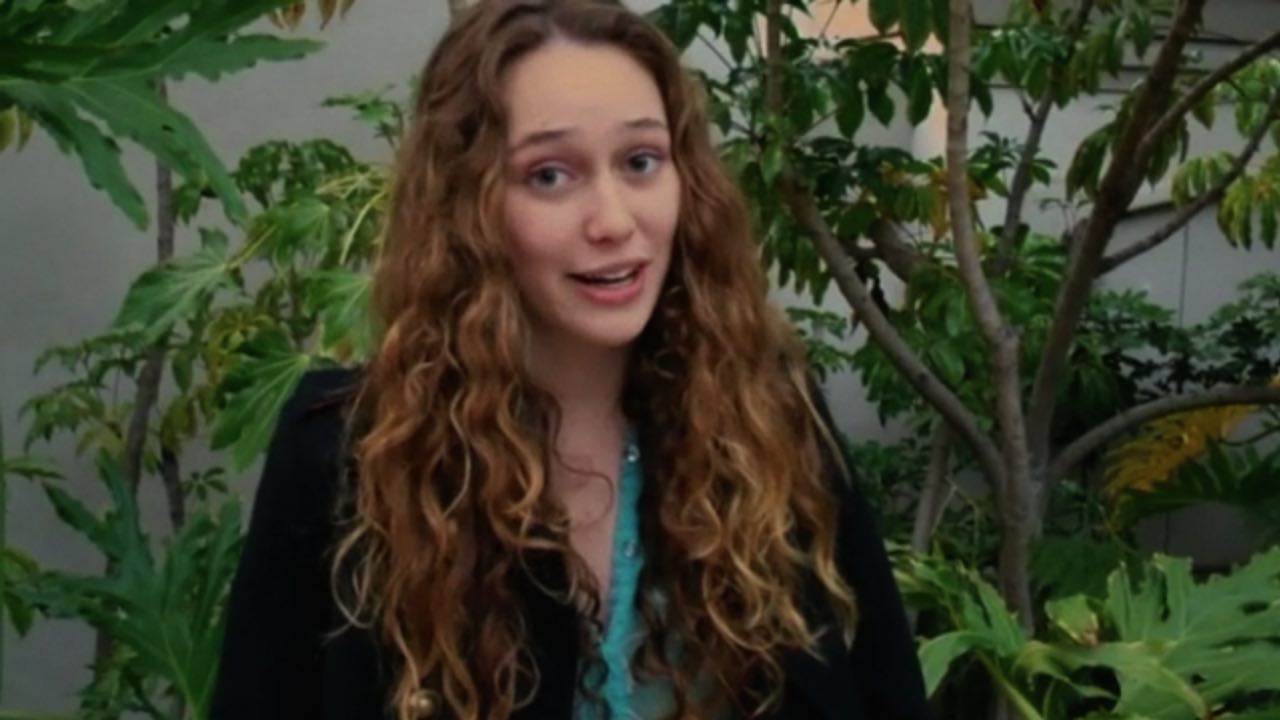 When Alycia got to the age of 18, she and her mom moved to Hollywood to give Alycia better acting opportunities. Her first appearance was in Next Stop Hollywood, a reality TV show that followed six Australian actors trying to land acting roles during the U.S. TV pilot season.
The show was filmed in 2012 and it aired in early 2013. Alycia was the overwhelming success of the show, and she was shortlisted for the role of Carrie Bradshaw in The Carrie Diaries. The role eventually went to AnnaSophia Robb, and Alycia was devastated. However, in hindsight, she is glad that she didn't get the role. She told Vogue that she feels that her career would have taken a different path if she landed the role;
"I like that I didn't do it, because when I was younger I could get that white-knuckle grip of holding onto an idea and not wanting to let go, but the moment I started to let go and seeing that there are no rules, there's more flexibility and openness and knowing that if you follow something it creates its own path."
Alycia ended up landing a role in the horror film, The Devil's Hand.
She had a tough second year in Hollywood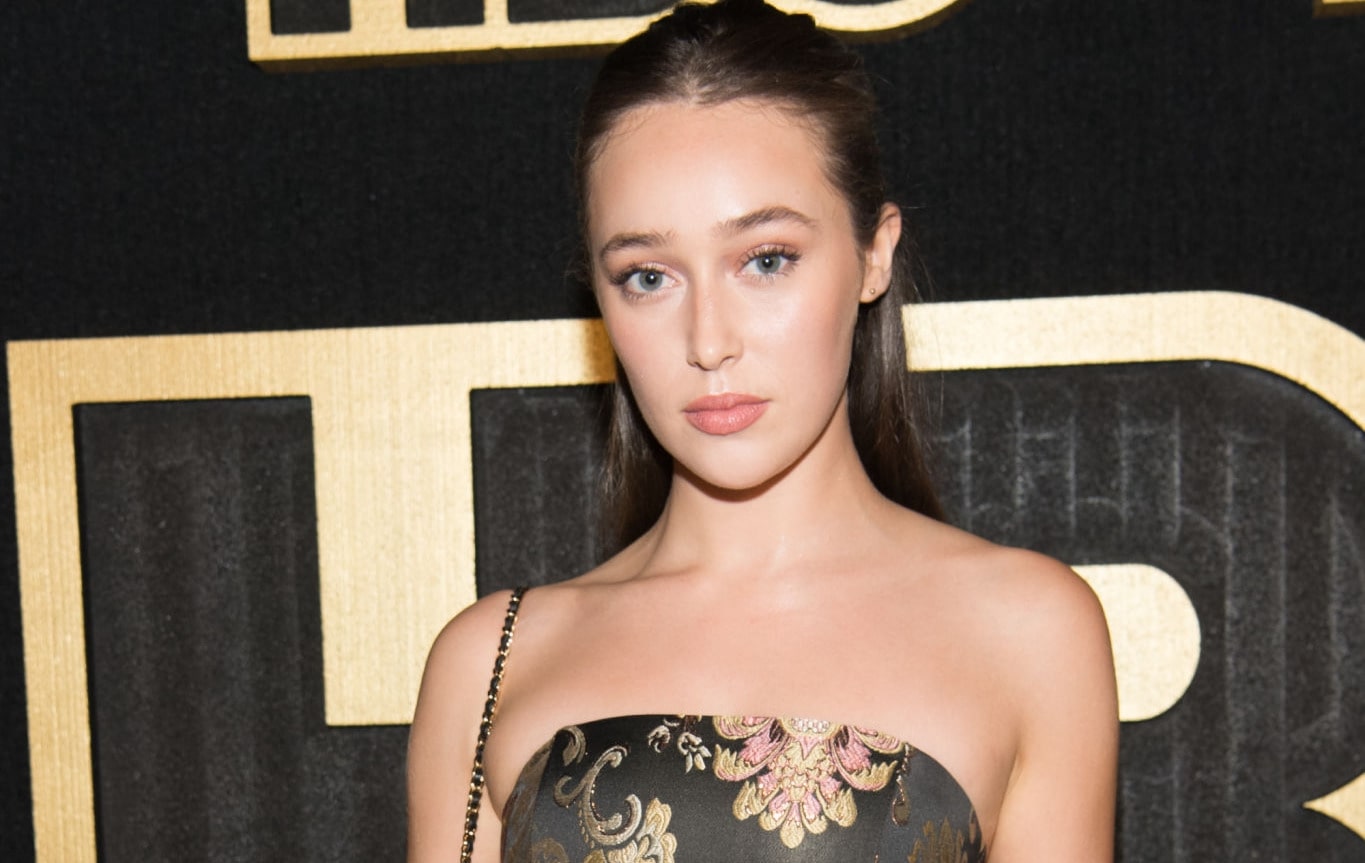 Alycia's role in The Devil's Hand earned her a work visa, and she swiftly landed more jobs. The work was great, but it took Alycia a while to adjust to life in America. She explained to Vogue;
"I hate LA when I first got there. It took about three years for me to like it. LA and America, in general, have this incredible hustle about them. There's this sense of momentum."
During her second year in Hollywood, the jobs dried up as well. She didn't book any jobs for most of her second year, and it was very disheartening. However, Alycia never felt the need to quit. She stated in an interview with W Magazine;
"I was getting close to things, but never actually working. But that's a lot of L.A. and a lot of this job. You can't do it unless you're ready to face a lot of rejection. You just can't."
She had to change her mindset to succeed in Hollywood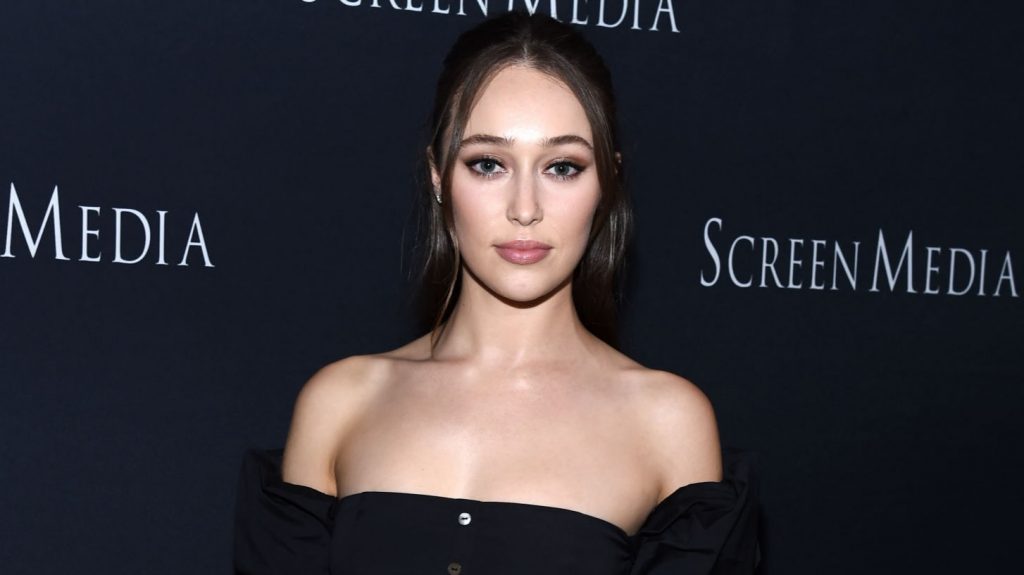 When Alycia came to Hollywood, her main goal was to appear in films rather than TV shows. However, when it became difficult to land film roles, she had to diversify to TV shows. Alycia told W Magazine;
"It's funny because TV wasn't something that I wanted to do. I wanted to do movies. I'd said a lot of no's to a lot of shows previously, because I couldn't fathom being on a show for a long time and only doing one thing. But it is interesting how now TV has just exploded; it is chapters in a book rather that one novel."
Alycia appreciates the move she made to TV, and she admits that it taught her a lot of lessons. The production process changed, and she had to adapt quickly to the dynamics in television. For instance, she had to be ready for script changes at any time.
Alycia's move to TV made her a better actor, but she had to work hard to adapt to its unique challenges. To this day, Alycia marvels at how young actors manage to fare so well in TV. She told W Magazine;
"I look at these kids who are starring in huge films and am amazed at how well they fare. Of course you have great production behind you, but a lot of it is on you when you have to herald a massive franchise. I think of how much I've learned from doing television, and it is so invaluable."
She gained a massive cult following for her role in The 100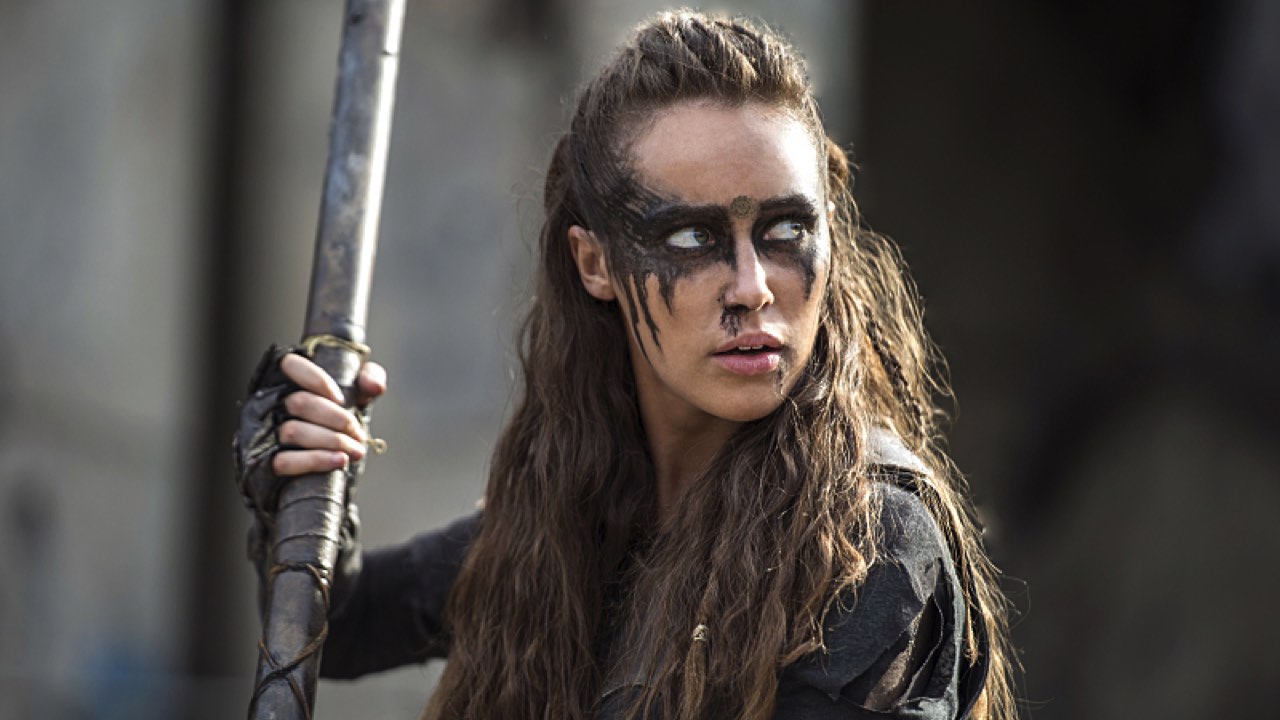 Alycia's first major TV role came in the sci-fi series, The 100. Her character, Commander Lexa, first appeared in episode six of the second season. Commander Lexa was the powerful leader of 12 clans. Lexa quickly became a fan favorite, and she gained a massive cult following.
According to Alycia, it was creepy, at first, but she eventually got the hang of it. Alycia told Interview Magazine;
"My friend asked me recently, 'Do you find it weird that you are now the property of other people's imaginations?' I hadn't thought about that before, this passionate following, with fan fiction and artwork. At first it felt like an invasion of privacy, but then I realized it's nice that the character can be shared."
Alycia appeared in 16 episodes of The 100, before leaving in 2016.
She landed her first lead role in Fear the Walking Dead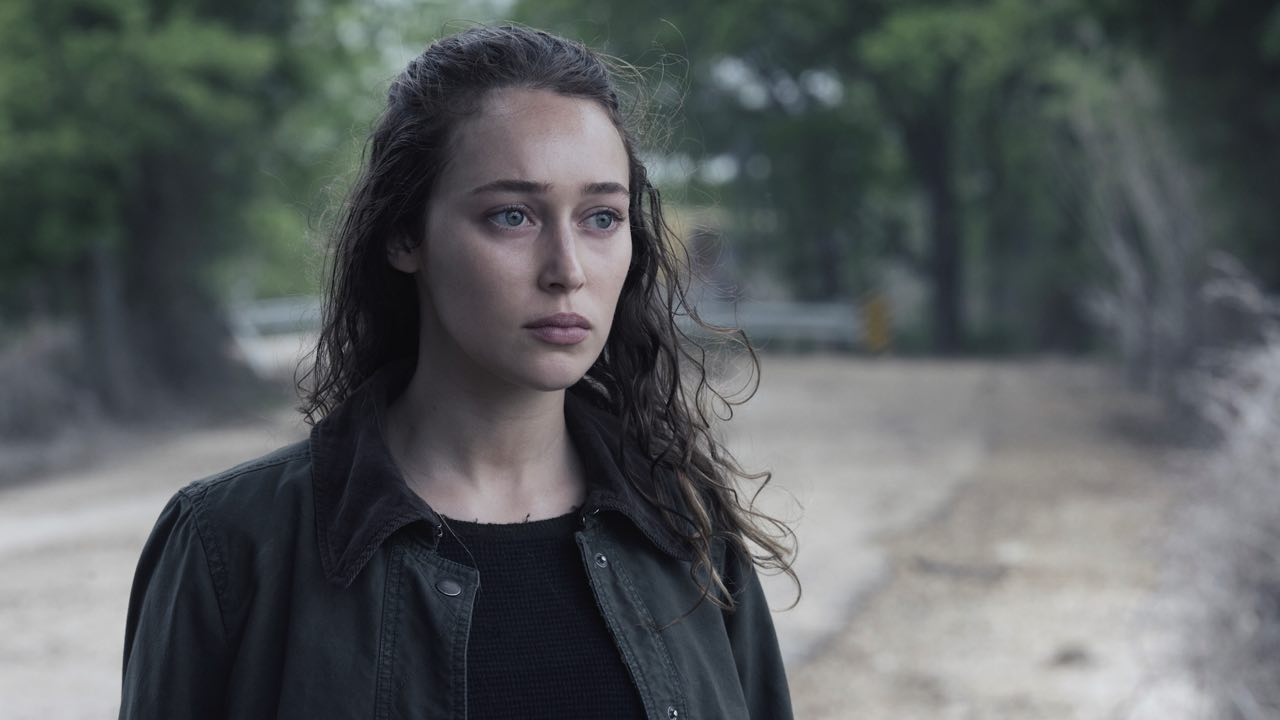 After filming The 100, Alycia found herself without a job. She partnered with Laura Harrier to film a pilot called Galyntine in Utah. The actors had a lot of hope for the Ridley Scott pilot, but it didn't go anywhere. Shortly after, she got the call that she had landed the role of Alycia Clark in Fear the Walking Dead.
Alycia had to binge Fear the Walking Dead's sister show, The Walking Dead, to get familiar with her new role. However, it got to a point where she had to stop or risk psyching herself out. Alycia performed well in her role, and the show gained a massive following. Alycia told W Magazine that she realized how big the series was during a Comic-Con event;
"Probably the first Comic Con that we did. I was up on that panel in front of 6,000 people, and were all just mute and scared. People had warned us, but that is when it all hit. It was way bigger than we expected. We anticipated enough, but you really see a whole other level of it at Comic Con."
Alycia can confidently say that she's made it in Hollywood. She played the role of Frances Campbell in the 2019 film A Violent Separation, and the role of Roxy in the upcoming film Liked.
She doesn't really get the hang of her new found fame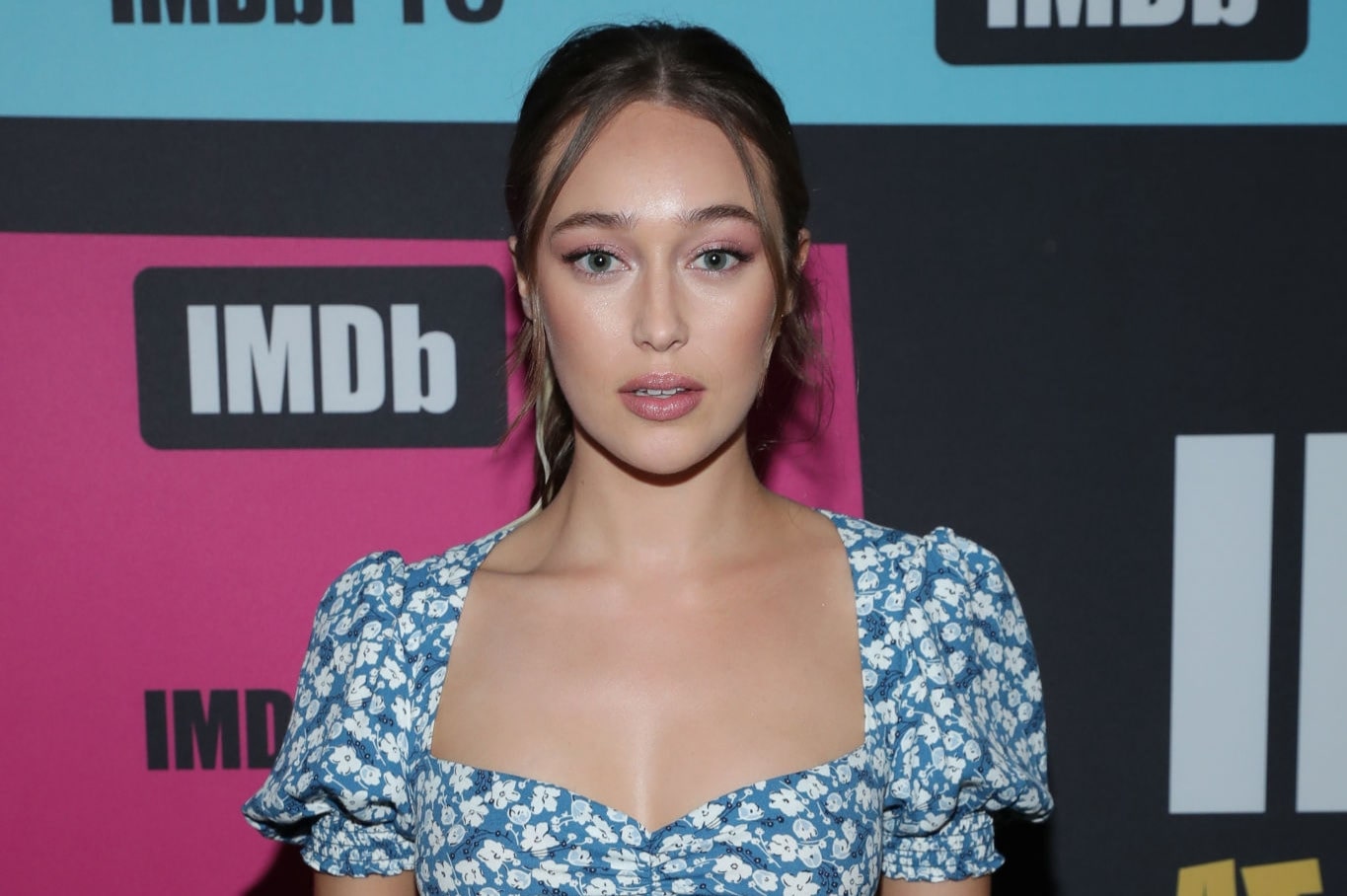 Alycia's success has come with a lot of fame, but she doesn't care much about it. Her social media accounts have massive followings, but she rarely updates them. She told Vogue;
"Because as a person, you know, you're not just a brand, and you're not a commodity – you choose what you want to be."
The same applies to Alycia when it comes to events. She admits that fame has ushered in a new world for her, a world where she has to care about publicity and styling. She told Vogue that it's become stressful for her to attend events. She said;
"… I don't really have much of a hang of it… My whole philosophy has been to let the work speak for itself, because that's really what you want to show… But it is completely its own complex world now."
---