Patrick Mahomes is an American Football quarterback for the Kansas City Chiefs who holds the richest contract in the history of North American sports. The Kansas City Chiefs offered him a mega half-a-billion dollar 10-year contract after Patrick led the Chiefs to their first Super Bowl appearance and victory in fifty years.
The Kansas City Chiefs selected Patrick in the first round of the 2017 NFL Draft. He made his debut in 2017, and in 2018, he broke numerous records on the path to becoming the NFL MVP. His showing in 2018 convinced the world that it was just a matter of time before Patrick won the Super Bowl, and in 2019, he inspired an incredible comeback against the San Francisco 49ers to lead the Chiefs to victory.
Patrick's African American dad Pat and his Caucasian mom Randi divorved when Patrick was young but they remained close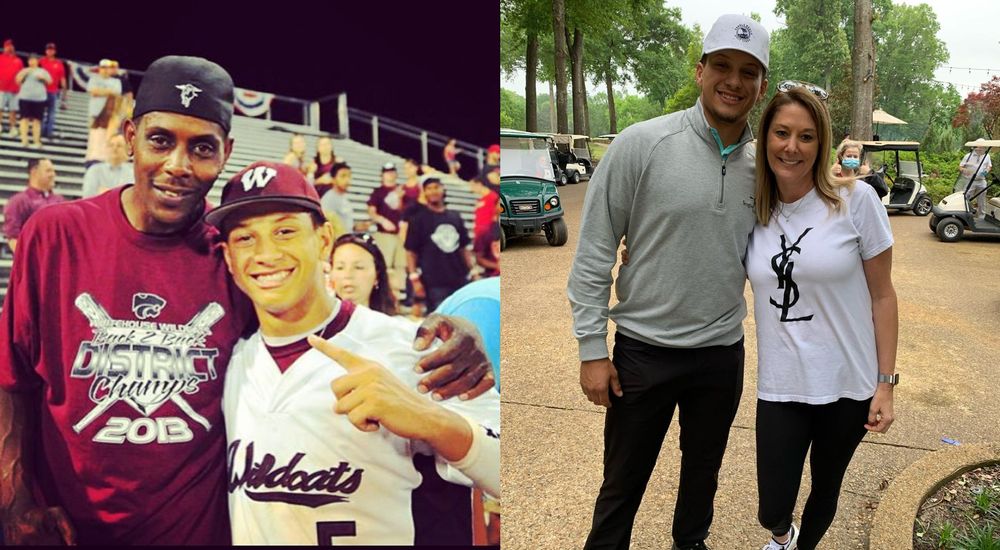 Patrick Mahomes was born on 17th September 1995 to Randi and Pat Mahomes. The couple divorced when Patrick was six, but they remained close to raise Patrick. "His mom and I are still best friends," Pat told Tyler Today.
Randi identified Patrick's star potential when he was seven years old. He wanted Patrick to pursue his athletic dreams, but she also wanted him to make it through to college. Randi and Pat didn't go to college, and she wanted Patrick to better his parents' scholarly achievements. Randi told Tyler Today:
"He started getting college credits at Tyler Junior College while he was still in high school. I admit I am a proud mom. I am very proud of his athletic achievements. However, I am more proud of his scholastic accomplishments."
Randi and Pat are almost always in the stands cheering on Patrick. She describes her son's achievements as a blessing and regularly expresses joy that her son is living the dream. Randi told KSHB that Patrick's success can sometimes be overwhelming:
"He's gotten to actually live a dream. So, you know, we take it – I take it one day at a time and try to enjoy it. It is a little overwhelming."
Patrick almost followed his dad into Major League Baseball but in the end he chose football over baseball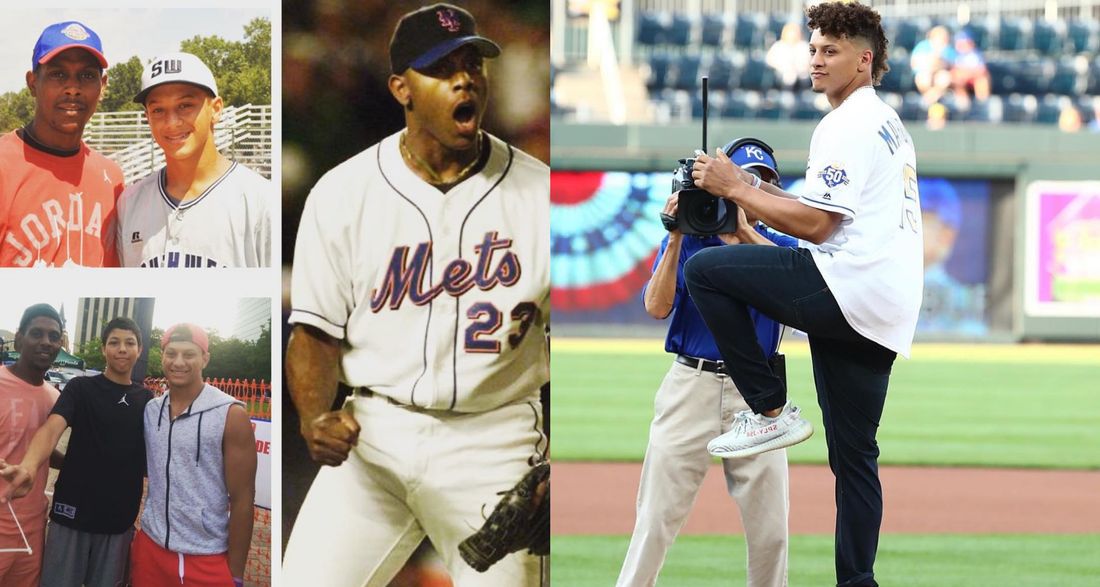 Pat Mahomes spent over a decade playing Major League Baseball. It inspired Patrick's love for the sport as he played baseball in high school and college. He was so good that he'd already been contacted by Major League Baseball teams. However, he also played football and was also exceptional at it. Pat tried to influence his son to choose baseball, but in the end, Patrick opted for football. Pat told USA Today:
"I was trying to keep him from playing football. But then his junior year in high school, he said he wanted to try this quarterback thing and see where it took him… Well, I've got to admit, he made the right choice."
Nevertheless, Pat played a crucial role in helping Patrick develop into the phenomenal player he is today. By observing his dad conduct himself as a sports professional, Patrick knew what to do to adapt to playing on the grand stage. Patrick told The Kansas City Star:
"He gives me advice about how he transitioned into becoming a pro athlete and the work that you actually have to put into it. Not a lot of people see that when you're growing up. You don't get to see that people really have to work hard to become as good as they are. So, for me seeing that as a young age as I've grown up, has shown me that I have to work just as hard to get to that level."
---