Michael Peterson is the subject of one of Netflix's most riveting and polarizing true crime documentaries, The Staircase. The documentary follows Michael Peterson from his wife's death in December 2001 to his release in 2017. Michael's wife was found lying in a pool of blood at the bottom of a staircase in the couple's residence.
Investigators swiftly homed in on Michael as a prime suspect as he was alone in the premises with Kathleen when she passed away. The jury found the evidence sufficient to convict Michael of first-degree murder and sent him to prison for life.
Reprieve for Michael came in the form of prosecutorial impropriety, which forced the judge to grant him a new trial in 2011. Before the new trial commenced, Peter submitted an Alford plea to the lesser charge of manslaughter and was set free as he'd already served time for murder.
Peterson lives a modest life in Durham, North Carolina, away from the media glare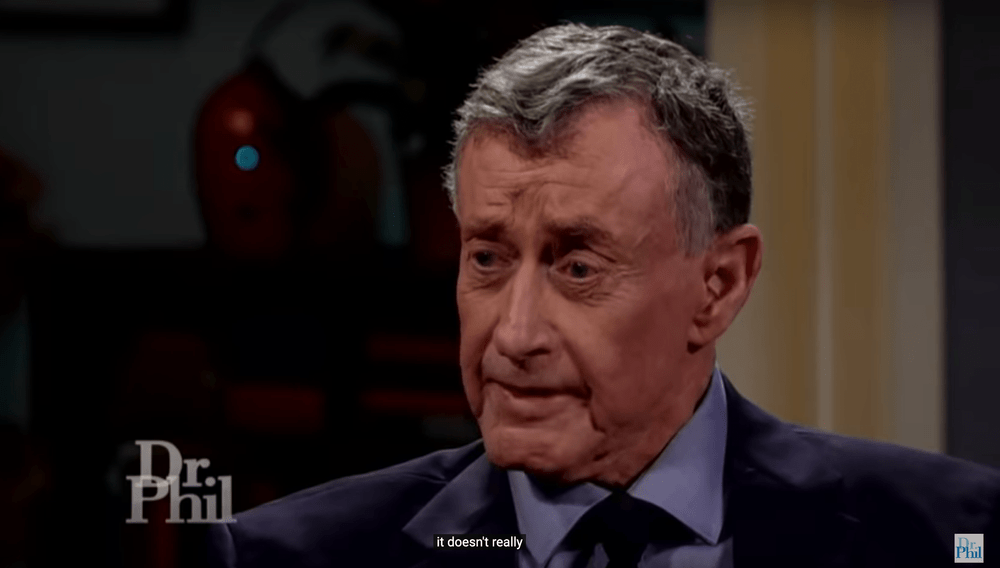 Were it not for SBI analyst Duane Deaver's corruption, Michael Peterson would probably still be in jail. Duane Deaver, a blood splatter expert, had testified that the evidence pointed towards murder.
In 2010, he was found culpable of withholding crucial evidence from defense attorneys in other cases. Due to the impact of Duane's testimony, the court ordered a retrial for Peterson.
Michael opted out of the trial before it was due to begin in 2017. Instead, he submitted an Alford Plea for manslaughter. By taking the plea, he admitted that the prosecution had enough evidence to secure a manslaughter conviction.
Peterson retreated to Durham, North Carolina, after his release. His life had been dissected and picked apart by the media for almost two decades, and it was high time he got some much-needed privacy.
The case that dominated such a large part of his life still haunted him, however. In 2019, he self-published two books – Behind the Staircase and Beyond the Staircase – that detail his side of the story.
The riches he had before his incarceration no longer exist. He missed out on Kathleen's life insurance policy, and his step-daughter, Caitlin, obtained a $25 million settlement from Michael via a wrongful death claim against him.
Michael donates the proceeds from his book to charity as he wouldn't be allowed to keep them for himself. He also opines that by agreeing to pay, he would be admitting to murdering Kathleen.
Therefore, Michael lives a modest life in Durham, North Carolina. He enjoys a secluded life with the occasional media appearance to again discuss that fateful staircase. 
Peterson lived with his ex-wife Patricia until she passed away due to a heart attack
Michael Peterson married Patricia Sue in 1968 and they later welcomed two boys: Todd and Clayton. The pair divorced, paving the way for Michael's marriage to Kathleen Atwater.
Sue remained supportive of Peterson through his trial, incarceration, and release. The pair moved in together in 2019. "They were companions," Clayton told News & Observer. "They took care of each other."
Michael and Patricia parted after she died due to a massive heart attack in July 2021.
Colin Firth plays Michael Peterson in the latest retelling of Kathleen Peterson's murder and Michael's attempts to prove his innocence. Firth told Deadline that he didn't meet Michael before playing him in HBO's The Staircase. He explained:
"These are created characters but we all know what the source is. We all know that these characters have names of living people, but it's very carefully calibrated to tell the story in a certain way. I felt that I wanted to keep my inspiration, my motivation, and the sense of the source material, as much as possible contained within the script and the way it was written."
Despite pleading guilty to manslaughter, Michael still asserts his innocence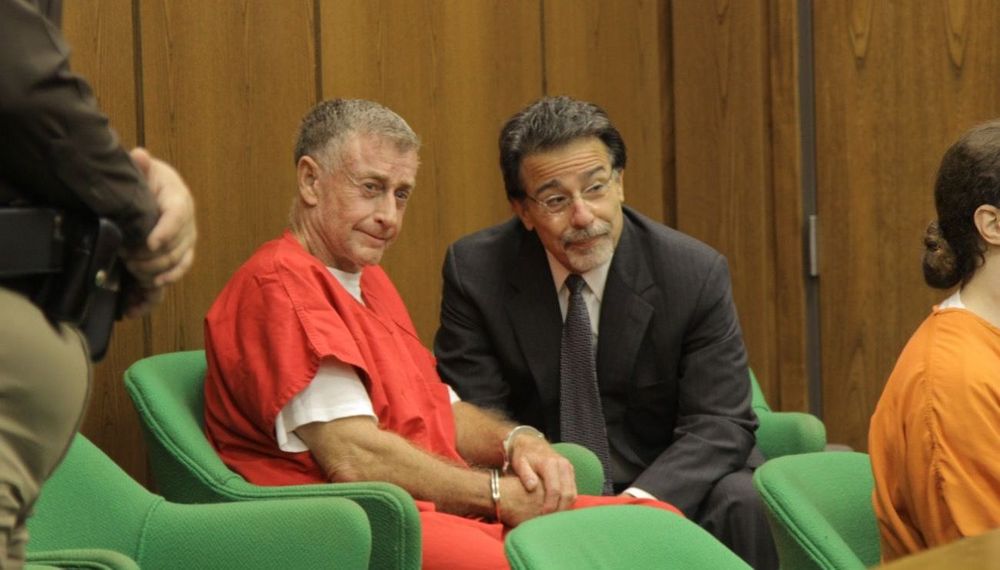 His guilty plea notwithstanding, Michael still asserts that he did not kill Kathleen Peterson. One of the most puzzling revelations of his trial was that in 1985, Michael was the last person to see Elizabeth Ratliff before she was discovered dead at the bottom of a staircase.
At the time, authorities concluded that Elizabeth fell down the stairs after suffering a cerebral hemorrhage. In 2003, the North Carolina medical examiner reexamined Ratliff's remains after they were exhumed in Texas.
He concluded her death to be a homicide caused by blunt force trauma. The conclusion painted Michael as a murderer with a propensity for pushing his victims down staircases and no doubt contributed to his conviction.
Michael insists that he didn't kill either Elizabeth or Kathleen. In 2019, he told Dr. Phil that Elizabeth fell down the stairs after suffering a stroke.
Since his release, Michael has avoided staying in houses with staircases, which is perhaps a good idea. Defense attorney David Rudolf talked to Oxygen about Michael's current living situation:
"He is living in Durham – I'm not sure why he's living in Durham, but he is. He's in a ground floor apartment with no stairs – that was really important accommodation."
The Staircase is set to return to our screens as a HBO Max series. Colin Firth will play Michael Peterson, and Sophie Turner will play Margaret Ratliff, one of Michael's adopted daughters. HBO is yet to announce a release date for The Staircase.
---