HBO sure knows how to excite TV viewers by producing binge watch-worthy series full of unique storylines, kooky characters and progressive elements. And for those who are into the dark comedy genre and serial killer or hitman adventure stories, then Barry is the perfect show for you!
Set in Los Angeles, this series stars funnyman Bill Hader from Saturday Night Live fame. He has done so many comedic characters in other movies already so you know he's good for it! To star in his own show is absolutely cool, too. In here, he plays a hitman with wit and charm, and later a burgeoning interest in the arts. Which art, in particular? Well, he's in the City of Angels where Hollywood is located, so the acting bug bit him hard here.
It all started when he was supposed to kill a wannabe actor. But as Barry tracked down his initial mark, he got lured into his world where he decided to linger on for a while. The hitman duties are still there, no doubt, but it sometimes takes a back seat when he's busy with acting classes, doing improv exercises, meeting fellow actors and trading "secrets of the craft" stuff, and other wacky things that only happen in LA!
No less than Hollywood heavyweight Henry Winkler appears in this series with Hader as his character Barry's acting coach as well as his artistic mentor. Now that says a lot about this show, right? Since it ran for two seasons already starting in 2018, you know it's a great hit. Catch it on HBO Go, Hulu, Google Play, VUDU, and Fandangonow.
Excited to see more shows within this vein? Then check out our recommendations!
Get Shorty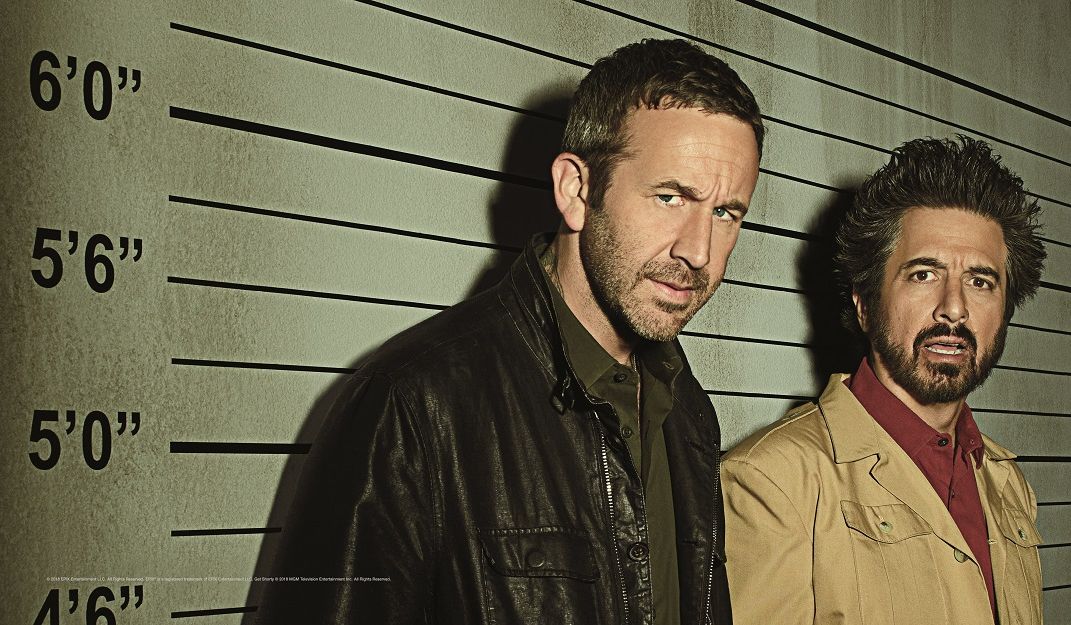 Elmore Leonard's witty 1990 novel Get Shorty features this toughie loan shark named Chili Palmer who got assigned to do some dirty work: collect a huge debt from a movie producer in Los Angeles. But once he meets up with the mark, he ends up pitching a Hollywood movie to him instead! And this is where the comedic mobster-like mash-up story begins!
If this novel is familiar to you, that's because it was adapted as a film first back in 1995 with John Travolta playing the role of Chili Palmer. And then in 2017, a TV series was produced featuring Chili Palmer's Hollywood story, too, but not his character anymore. The Get Shorty series producers decided to recreate different characters and follow a different plot but the show's elements still echo that of the original novel's elements somehow. And this is perhaps the show that's closest in plot to Barry since the lead characters both end up pursuing artistic interests in the pursuit of their mafia-like duties – in Hollywood, of all places.
Chris O'Dowd takes the lead role here while sitcom veteran Ray Romano stars as the film producer. It ran for two seasons beginning in 2017 and a third season is expected to air before 2019 ends. Meanwhile, you can catch the hilarious previous episodes via Netflix, Amazon, Hulu, VUDU, Fandangonow and Epix.
Patriot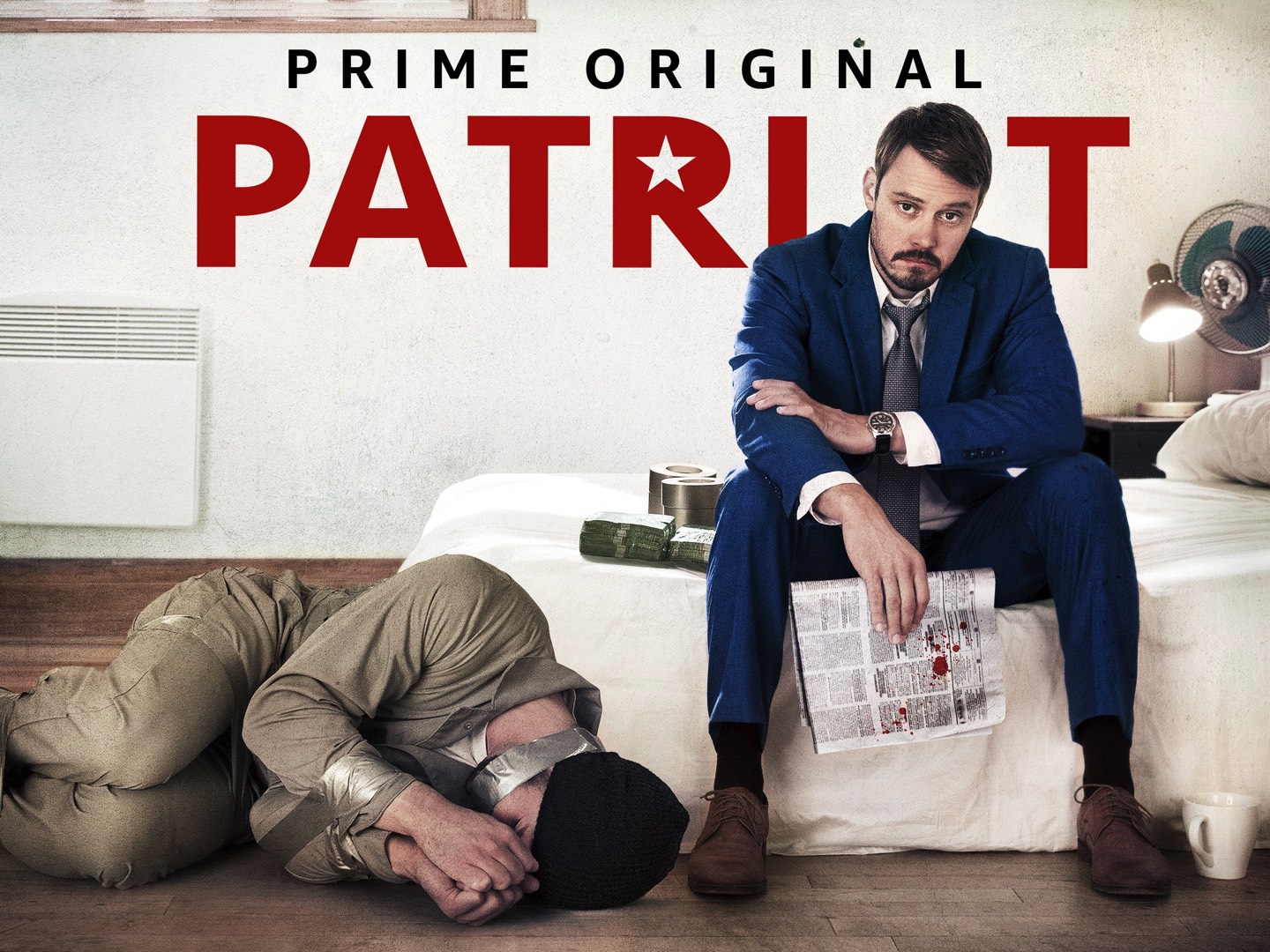 Amazon Prime Video produced their own Barry-like show in the form of the Patriot. The dark humor prevalent in Barry is also all over this one. But while Barry has a hitman for its lead, this one features the story of an intelligence officer who, in the pursuit of his undercover duties, also gets bitten by an artistic bug. While Barry's calling seems to be in thespian arts, Michael Dorman gets bitten by the singing bug. Not only does he like singing and playing the guitar but he also composes his own folk songs! Now how's that for artistic expression? For a character who has post-traumatic stress disorder, this helps a lot as an emotional release, too.
This intriguing show premiered in 2017 and a second season was released in 2018. Catch it exclusively streaming on Amazon Prime Video.
Mr. Inbetween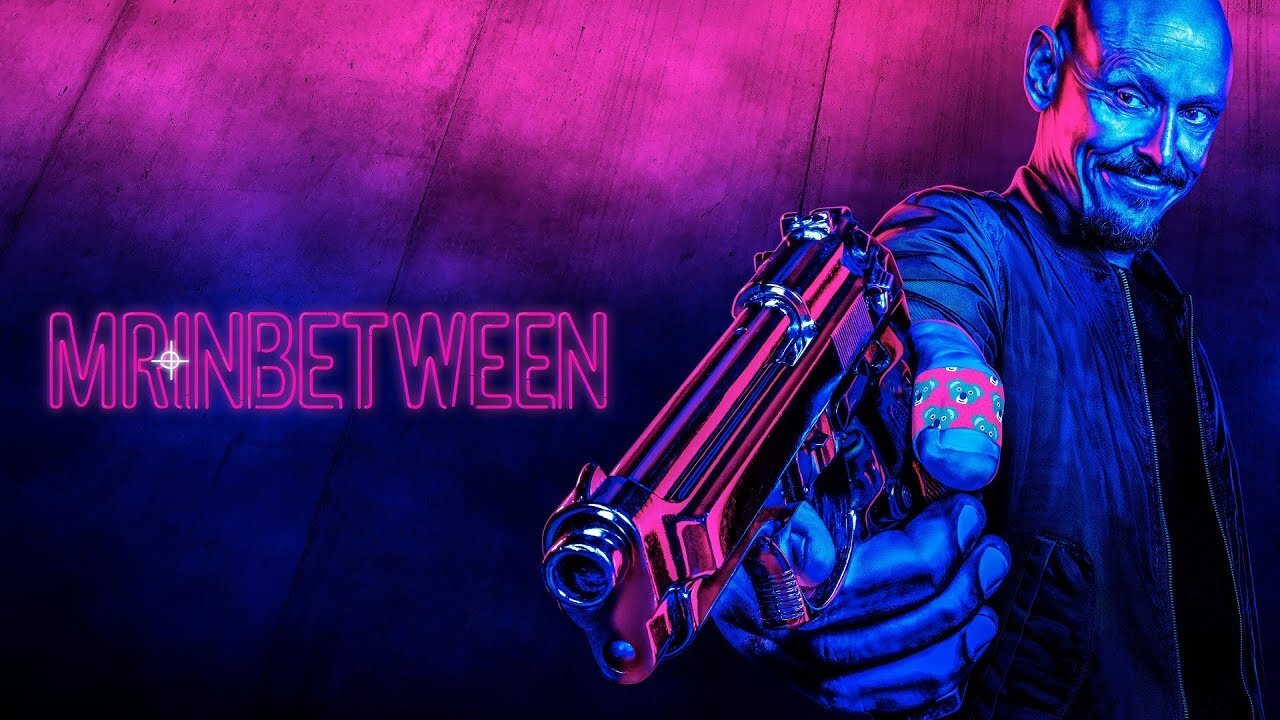 If you want some black comedy with an Australian flavor, then Mr. Inbetween is the show for you. This is closer to Barry since it also utilizes some rather dark humor in the storylines, and in particular the dialogue delivered by its hitman lead character named Ray Shoesmith.
But Ray's deep and dark life as a killer for hire is balanced out by his other "normal world" duties and hang-ups. First of all, he struggles to be a parental figure to his kid and he doesn't seem to know how to activate his "fatherly genes" here. Second, he also has issues with the ex-wife. Well, who doesn't? This is compounded by juggling his killing duties with his romantic duties to make himself a viable boyfriend to his partner. And then there's his BFF issues, too. Yeah, this man has one too many issues in his life! Good thing he can still schedule his kills in between these duties, eh? Now you know why the show is called that way, mate!
This series premiered in 2018 in Australia and also in the U.S. as it was shown on the FX channel. You can catch it steaming now in VUDU, Fandangonow and Google Play.
Killing Eve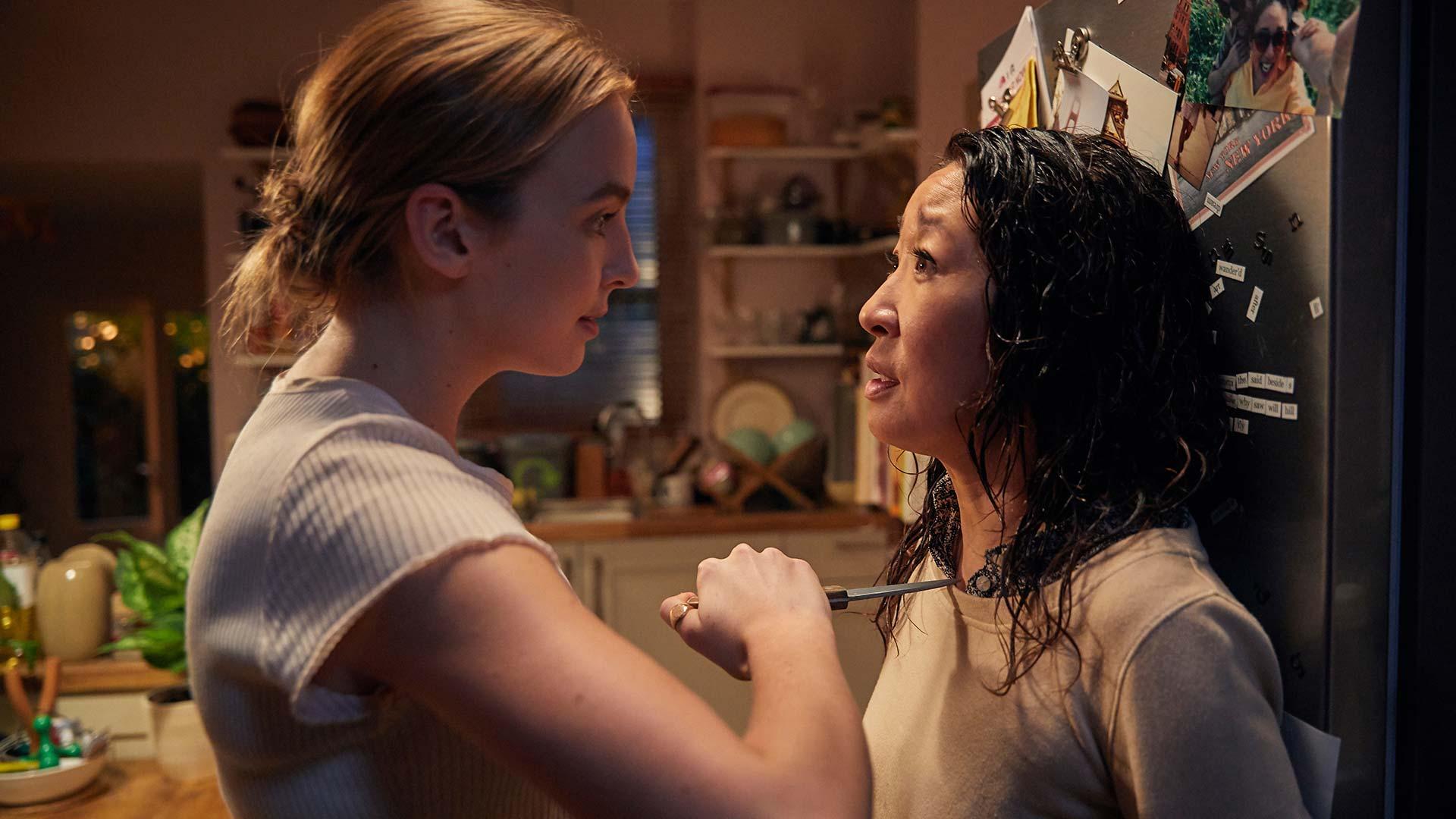 For a British taste of a Barry-like show, try Killing Eve produced by BBC America. But this one also flipped gender roles since the leads are women.
What's different and unique about this one, though, is that we get enthralled with two women leads that play roles belonging on the opposite sides of the law. The first, Eve Polastri, works as a British intelligence operative agent of the MI5 dealing with domestic concerns. But she also gets recruited under-the-table type by MI6 to deal with international intelligence concerns. However, Eve is only concerned with cornering one specific assassin on the loose: a woman named Villanelle. But as the series progressed, there's a kind of mutual relationship happening here between the agent and the assassin. Since both are equally skilled and smart, they both get attracted to each other in obsessive levels, short of being homoerotic at times. This cat-and-mouse chase becomes a competition for both women where wit, wiles, and womanly ways get featured front and center. Will they cross over this boundary, you think? Watch the upcoming season to see it!
The show stars the wonderful Sandra Oh as agent Eve while Jodie Comer is the assassin Villanelle here. The show debuted in 2018 and already ran for two seasons. Catch the past episodes via AMC, Hulu and Google Play.
Dexter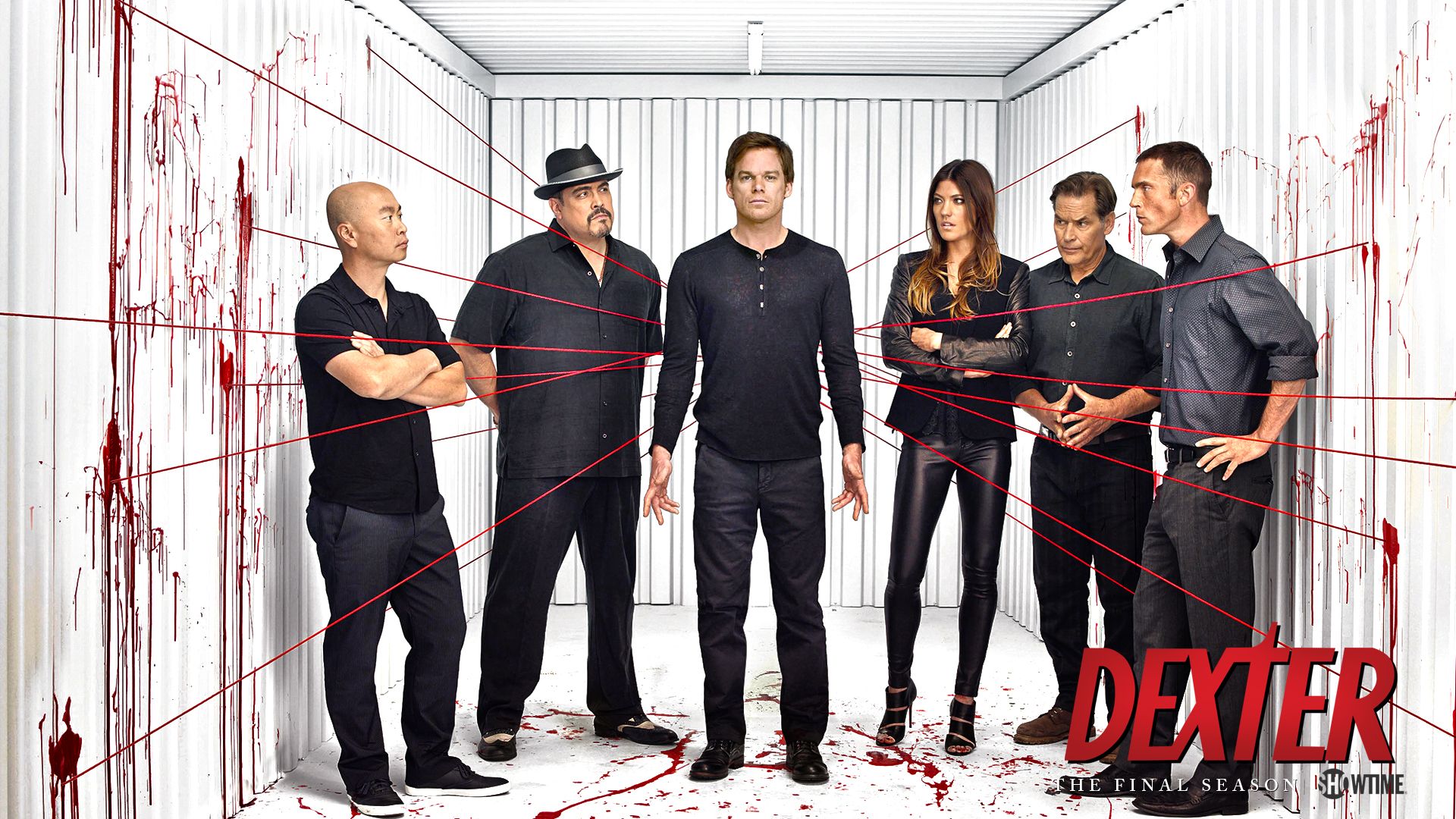 Here's another law enforcer-led TV series with a dark secret hidden within him: Dexter. As he works during the daytime being a forensics expert specializing in blood spatter analysis, he also works during the nighttime as a serial killer out to hunt those lawless elements that got away with murder, so to speak. Hear Dexter narrate the events of his life and you'll get the witty dark humor here.
The titular character, Dexter, is played by Michael C. Hall, who's also no stranger to portraying dark yet humor-filled characters on TV before. He garnered popularity by appearing in the HBO series Six Feet Under before, playing the role of a closeted mortician who runs a funeral parlor within their home.
Dexter was produced by Showtime and debuted in 2006. The highly popular series ran for a good eight seasons before calling it quits in 2013. It's still available to watch on Showtime but you can also find it streaming on Netflix, Amazon, VUDU, Direct TV, Fandangonow and Google Play.
Psych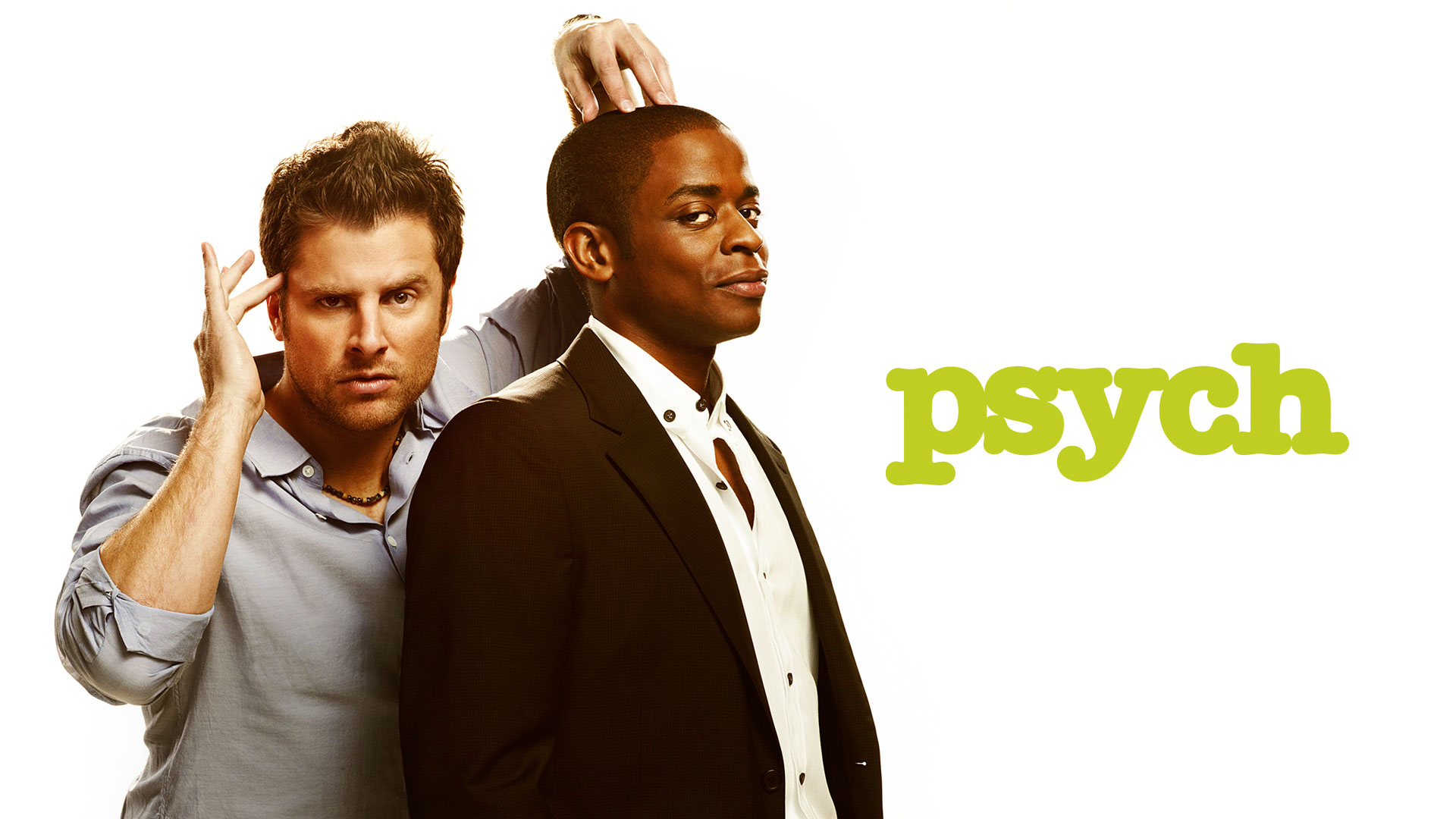 USA Network also has their own crime-filled show crossed with some arts. That's how this show called Psych is like the dark comedy cousin of Barry. The difference here is that the lead character named Shawn is a suspected serial killer at first since he has so much information about crime details. But in reality, Shawn has developed an amazing skill of observation which is heightened by his eidetic memory or photographic memory, a skill or talent that aids him in his heightened observations. He ends up convincing the local police authorities that is like a psychic who solves crimes. Later on, he becomes this kind of detective to prove his worth.
So this show has crimes, too, but the lead character solves them by pretending to practice the mystic arts. Sounds kooky enough? That's what we thought! That's why this show will resonate with Barry fans, too. The show debuted in 2006 and aired for eight seasons so you know it has good dark comedy material.
You can catch it streaming on Amazon, Amazon Prime Video, VUDU, Google Play and Fandangonow.
Also Read: 6 TV Shows Like Doom Patrol With a Superhero Smorgasbord
---